'Engines of History': Traffic Warden Strike to Cause 'Chaos' at King's Coronation
'Behind each great historical event are hundreds of ordinary workers.'
20 April 2023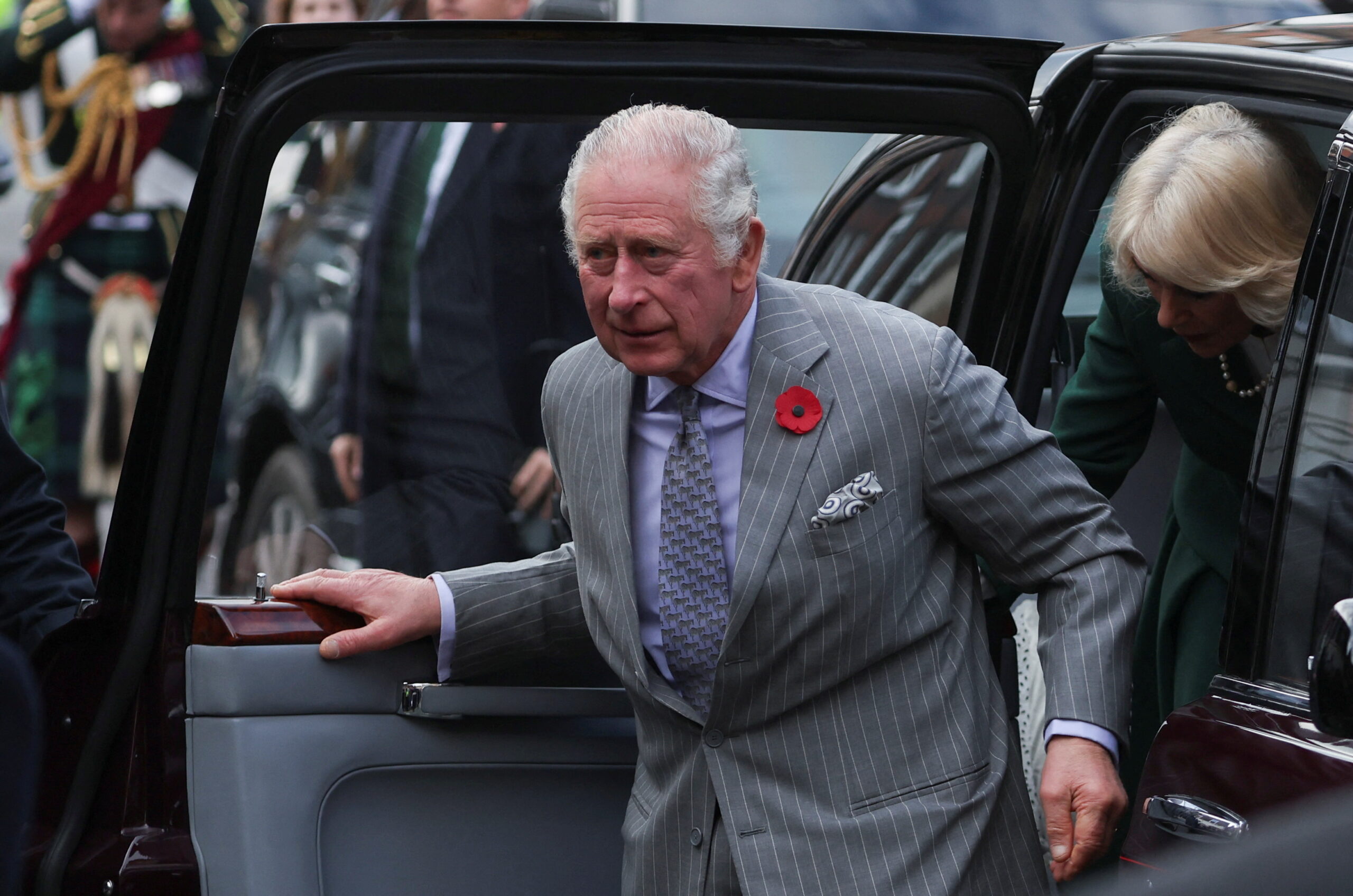 King Charles and Queen Consort Camilla get out of a car during a visit to York, November, 2022. REUTERS/Russell Cheyne
The King's coronation faces "chaos" as traffic wardens in Westminster have voted to strike on the day of the procession, a trade union has said.
The traffic wardens, who are members of GMB, will take strike action on 6 May, the day of the coronation procession and ceremony. They will also take strike action on 2 and 4 of May, and action short of a strike from 1 to 8 May.
The wardens are employed by the council's contractor NSL and are striking over pay and conditions. The union says the employer has failed to agree to a cost of living pay award, having forced "drastic changes" onto workers' terms and conditions in a wide-ranging restructure, the union says.
Alex Etches, GMB organiser said: "This is a great example of a simple truth in the world that is rarely acknowledged: that behind each great historical event are hundreds of ordinary workers working behind the scenes.
"Working people like our members might seem to do unimportant jobs, but they are the engines of history.
"This dispute is simply about working people being paid a decent wage for the physically demanding and very important job that they do.
"If NSL fail to make a sensible offer in time, we'll see just what an important job our members do as the King makes his way from Buckingham Palace to Westminster Cathedral on Saturday 6 May.
"This is a company which has grown enormously rich off the public purse, all the while leaving our members doing a difficult and dangerous job for less than they deserve."
NSL is part of the Marston Holdings Group which had an annual turnover of £255,108,000 and shareholders funds totalling £275,886,000 in 2021.
Westminster council cabinet member for city management Paul Dimoldenberg said: "We understand negotiations are ongoing and remain hopeful that GMB and NSL are able to come to an agreement. We will continue providing parking services across the city in the event of strike action."
NSL did not respond to a request for comment.
Polly Smythe is Novara Media's labour movement correspondent.
Simon Childs is a commissioning editor and reporter for Novara Media.