Activists Wipe Out Land Rover Fleet By Drilling Holes in Tyres
The Tyre Extinguishers say it's 'a necessary escalation'.
7 August 2023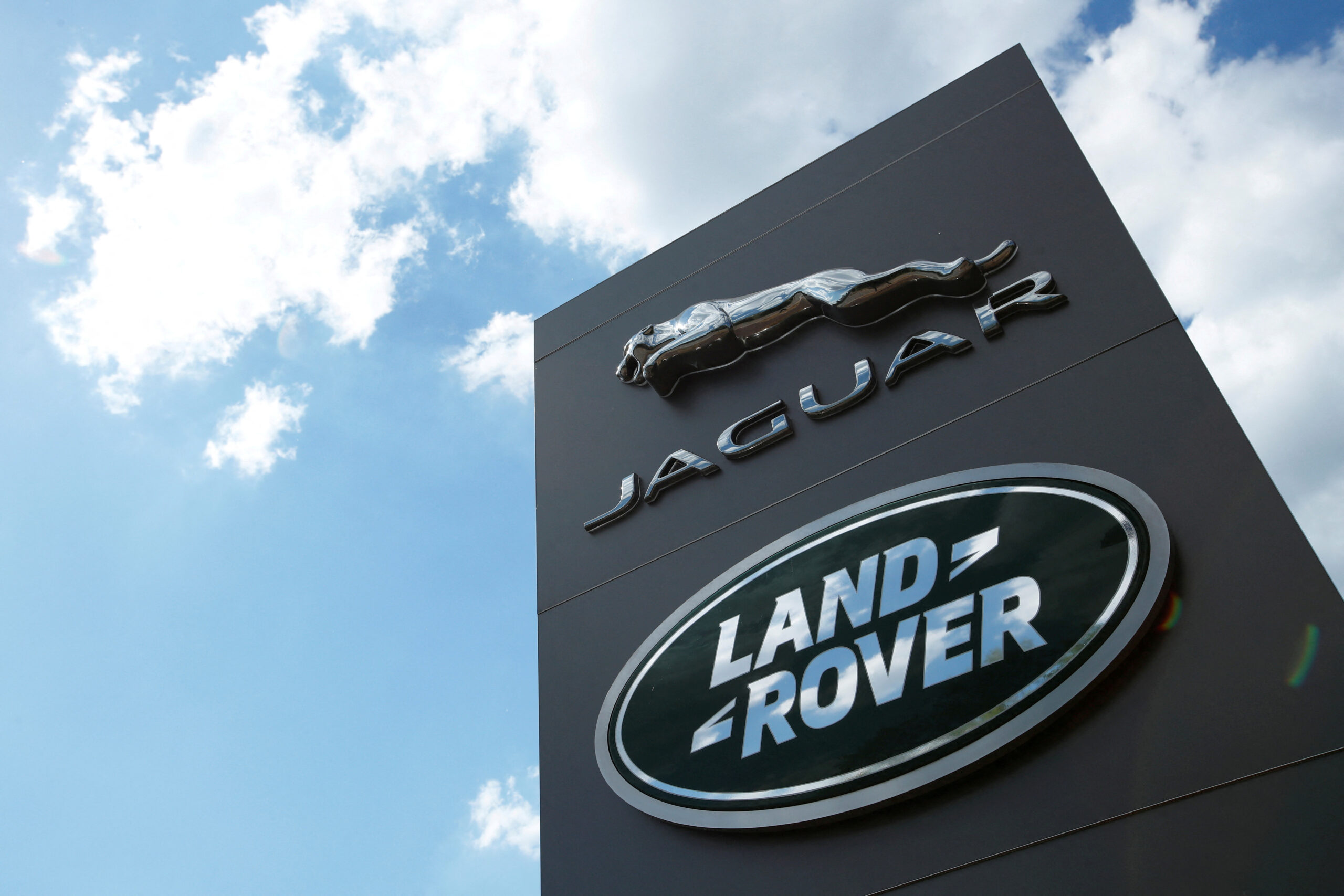 Activists drilled holes in the tyres of vehicles at Jaguar Exeter. Andrew Boyers/Reuters
Activists have destroyed all the tyres of SUVs at a Jaguar Land Rover dealership in Exeter.
Guerilla group the Tyre Extinguishers said they drilled holes in the tyres of at least 60 vehicles at Jaguar Exeter, Matford Way, on Sunday night. 
NEW: TX TAKES RESPONSIBILITY FOR LAND ROVER DEALERSHIP TYRE DESTRUCTION

[NOTE: We are not responsible for actions, we simply publicise them]

Last night TX destroyed tyres on at least 60 vehicles at Jaguar Exeter, after a Land Rover killed 2 innocent girls in Wimbledon in July. pic.twitter.com/fcTPAlFDuM

— The Tyre Extinguishers (@T_Extinguishers) August 7, 2023
The group argued this was a "necessary escalation" and an "act of retaliation" for the death of two children after a Land Rover crashed into an outdoor tea party in Wimbledon, London in July. 
Children are eight times more likely to die when struck by an SUV compared to those struck by a passenger car, according to a study published last year. SUVs are also more polluting than smaller vehicles. 
The Tyre Extinguishers said their action was intended as a "non-violent demonstration to draw attention to the presence of grossly inappropriate private vehicles in our towns and cities." 
They hope it will serve as a "wake-up call" in order "to prevent future tragedies and make our roads safer for everyone".
Since March 2022, the Tyre Extinguishers have deflated the tyres of around 20,000 SUVs across 18 countries, making them temporarily unusable.
In March 2023, members of the Bristol branch of the group told Novara Media they wanted to escalate their tactics. In April, activists spray-painted "This machine kills kids" onto SUVs in the city – though the Tyre Extinguishers claim they weren't involved in the action.
Joe, a Tyre Extinguishers spokesperson, said the group want a world "with far fewer privately-owned vehicles" in which "every driver takes their responsibility seriously, putting safety first and showing empathy towards fellow road users."
Eric, another spokesperson, said: "We urge our politicians to legislate for more robust law enforcement and government policy. We have to rein in our car-brained culture where people are being killed daily by drivers."
Clare Hymer is a commissioning editor at Novara Media.