Trip 37: Surrealism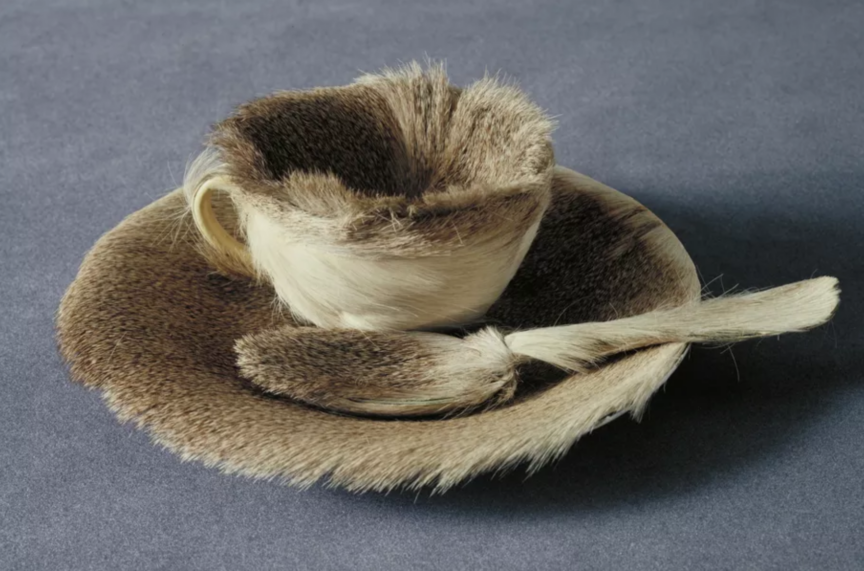 Ewlcome ot ACFM, ohme fo eth Ewird Elft. Things get weird on this Trip into Surrealism, a subject of great interest to ACFM and all historians of the weird left.
Is surrealism a style of art or a mode of living? How can irrationality be a political position? Nadia, Jem and Keir follow a thread of off-kilter expression, from Dadaism and André Breton's manifesto through to Situationism, punk and Afrosurrealism.
The gang explore the importance of surrealism to socialist thought and anti-colonial struggle, considering Meret Oppenheim's fur cup, Lenin at the Cabaret Voltaire, surrealist women's art, Freud's ideas of the subconscious and a canon of surreal songs from Ivor Cutler to Devo.
Get the full multimedia experience on Novara Media's SoundCloud.
A playlist of ACFM selections can be found on Spotify. Subscribe to the ACFM mailing list for more updates from the home of the weird left.
Music: Ivor Cutler – 'Life In A Scotch Sitting Room' Vol. 2, Ep. 11 / Anton Giulio Bragaglia – 'Fotodinamismo Futurista' / Eric Satie – 'Gymnopédie No.1' / King Crimson – 'Moonchild' / Devo – 'Jocko Homo' / Prince Fatty & Shniece Mcmenamin – 'Black Rabbit' / Caberet Voltaire – 'Nag Nag Nag' / Prince Paul – 'Introduction to Psychoanalysis (Schizophrenia)'
Books: 
Robin D. G. Kelley – Freedom Dreams: The Black Radical Imagination / Helena Lewis – Dada Turns Red: The Politics of Surrealism / Freud – The Interpretation of Dreams / Joyce Mansour's poetry / Dorothea Tanning – Chasm: A Weekend / Phosphor magazine / Simon Reynolds – Rip it Up and Start Again