Independent and DIY Venues Offer Us Steps Towards a Lived Socialist Culture
10 May 2020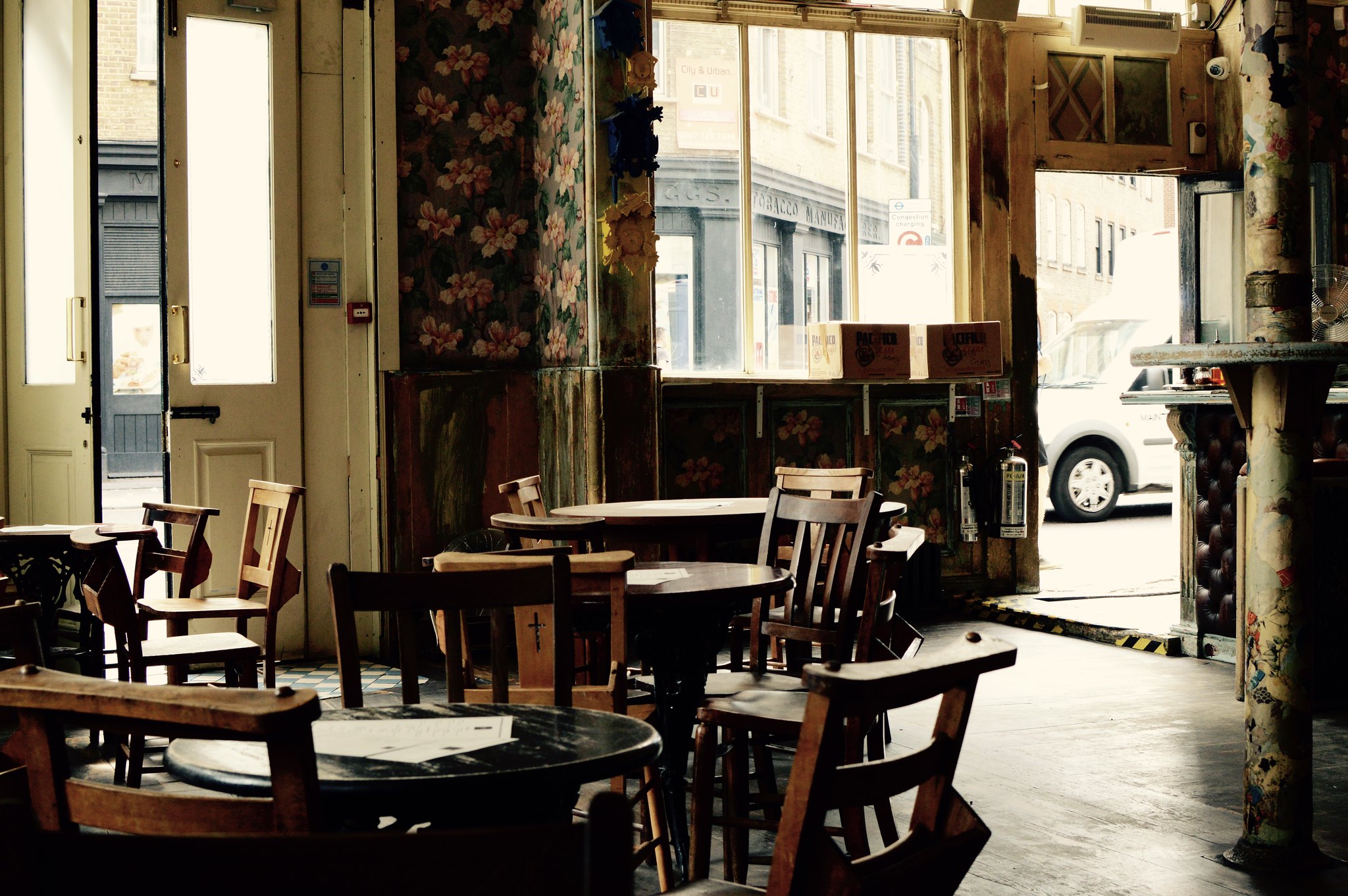 –Sam– Flickr
The recognition of the need to radically overhaul this country's extra-parliamentary left infrastructure – of which no self-respecting socialist party should ever be anything other than a parliamentary expression – is nothing new. It has, however, been made more urgent by recent events, from the 2019 general election to the coronavirus crisis. 
As Marcus Barnett writes in Tribune, we are currently without the kind of extra-parliamentary infrastructure – both explicitly political (socialist Sunday schools) and, at least ostensibly, purely recreational (cycling clubs, football teams) – that drove a community-focused leftism deep into the heart of working-class life in Britain for much of the 20th century. As the latter part of that century progressed and neoliberal policy sought to undermine such key institutions of the labour movement, an increasingly severe disparity emerged between what many understand as 'politics'– elections you don't care about, technocrats in suits – and ground-up social improvement.
The current crisis has only brought the problems with this pernicious abstraction into sharper relief. Quickly, many realised that our criminally incompetent government weren't going to help the most vulnerable through the pandemic, and responded by setting up a nationwide network of mutual aid groups, community initiatives and food banks. Without downplaying the horror of the crisis, the lives lost and pain suffered, it's important to recognise the significance of the psychological shift that it has induced and build upon its positives.
Of course, in symbolic terms alone, the emergence of this network – which unites communities beneath a classically anarchist principle – is significant. Yet that's not where the significance ends – quite simply, the mobilisation that has occurred in many areas has been without direct precedent.
Lewisham Foodbank in south London, based in a community venue which is ordinarily used for a wide range of cultural activities as well as church meetings and soup kitchens, has seen its volunteer base explode from a handful of regular workers to over 200 people spread over regular shifts throughout the week. Many of those who have signed up to volunteer were recruited from local Facebook and WhatsApp mutual aid groups, which have also been consulted to source the donation of priority items and drivers to deliver food parcels. The fact that the demand for the food bank has skyrocketed is as awful as it is revealing, but there is at least hope to be found in the demand being met.
Lewisham Foodbank's venue, the Hope Centre, is not alone in this regard. As Alexandra Genova reports for Novara Media, schemes like the Foodhall Project in Sheffield have operated from similar spaces – in that case, a community-run café – and have been a vital lifeline for many vulnerable people during the crisis.
Even in 'normal' times, these spaces are invaluable, and a distinct concentration of them can be found in the increasingly precarious DIY culture that has given rise to many of the most significant (if not commercially successful) British artistic movements in recent years. For many people, these venues, record shops, arts collectives and independent events form the physical and psychological spaces in which social life is lived and perspectives are developed.
Barnett writes that "socialists should be the people who run the pub you want to go to". Perhaps this is too anecdotal, but judging by my own experience of the DIY arts community over the past decade or so in both London and the north west, that is already widely true of the people who run the venues, play in the bands, promote the shows and volunteer in the co-ops.
A prominent example is DIY Space For London, a cooperatively-run venue in South Bermondsey which provides a platform for grassroots music and also functions as a gallery, community centre and organising space. Its politics are made pretty clear – from an accountability agreement that obliges all organisers and attendees to respect its status as a safe space for all, to an explicit commitment to mutual aid – but always to the benefit, not at the expense, of being an inclusive social centre.
DIY Space operates on a membership basis: to attend the venue, you need to have joined the club (for £2 per year) or be a member's guest. This helps the venue in administrative terms, but it also helps to solidify the community around it, giving members the right to vote on how the space is organised and uniting them under the fundamental values of the accountability agreement. Members therefore have a connection with the space that transcends its practical use as a meeting place or gig venue – it is a venue over which they have a say, in which they have a personal investment, and from which they may begin to organise in the surrounding community.
There aren't enough of these spaces, but similar kinds of small venues and social centres do exist across the country, many of them serving their communities in invaluable ways.
Many have faced an unprecedented strain in the last few weeks, but the pulling-together of those people to whom they mean so much has been remarkable, with fundraisers and social initiatives rapidly coming to the aid of the most precarious workers and organisations. If we're to rebuild a left culture in this country that treats socialism not only as capital-P politics, but as a way of living that is tangible throughout society, we could do worse than learning from this cultural underground.
This is not to misunderstand the nature of the relationship between 'politics' and 'culture', as it is often framed. As Alex Niven has said: "You have to change the politics and the economics before you can get better culture." It's not about extolling the virtues of sloganeering punk bands or transgressive sculptors at the expense of serious attention to political and economic detail. Nor is it to ignore the role that some arts spaces play in the creeping gentrification of the cities around them. It's simply to say that if we're to more effectively demonstrate that socialism is something over which ordinary people should feel they have some agency, and in which they feel an emotional investment, we need to start somewhere. DIY spaces – galleries, music venues, community centres, pubs, clubs – could have something to offer here.
If we are to resist destructive machinations of capital such as gentrification, we'll need spaces in which to organise, and if we can, we should assess and utilise those spaces we already have at our disposal. The first principle of these places should be accessibility – not only in financial terms, but cultural and structural as well. Working-class people should feel that these projects are made for them and led by them. If they don't, the project is worthless, which is why it's a key obstacle to overcome: such spaces shouldn't be exclusively counter-cultural or subcultural in essence, but as clearly open to all – the "pub you want to go to".
Part of the task in achieving this lies in supporting and emboldening those people who are already running venues and initiatives to draw the links between recreation, creativity and activism, and expanding upon this base we have – diminished and inadequate as it may be, it still exists and has value. Exactly how we do this is another conversation, but I would tentatively suggest that starting points could be outreach initiatives like First Timers – a series of events at which people who've never been part of the music industry or played in bands are encouraged to join in – as well as the continued mobilisation of the communities that surround grassroots venues into wider social activism.
Much has been said about the lasting effects of this crisis, the events which led to the 2019 election defeat, and how we on the left can seek to ensure the political changes that will follow are to our benefit, not just the benefit of the ruling class. It would be incredibly naïve to overestimate the contribution that independent venues, frail after decades of neoliberal policy, could make to the establishment of that socialist presence on their own. But we have to start somewhere, and now more than ever, we're going to need whatever tools we have to hand, however fragile they may be.
We must help our local venues through the coronavirus crisis, and afterwards attend them, organise from them, work within them, and strive towards a democratic culture over which we all feel some agency and in which we are all invested.
For information on how the independent culture industry is coping with the Covid-19 crisis, see the Music Venue Trust and Arts Council England. 
Luke Cartledge is deputy editor of Loud and Quiet magazine, and writes about music, politics and underground culture.