Labour Suspensions Over Leaked Antisemitism Report Include Former Senior Official Emilie Oldknow
20 June 2020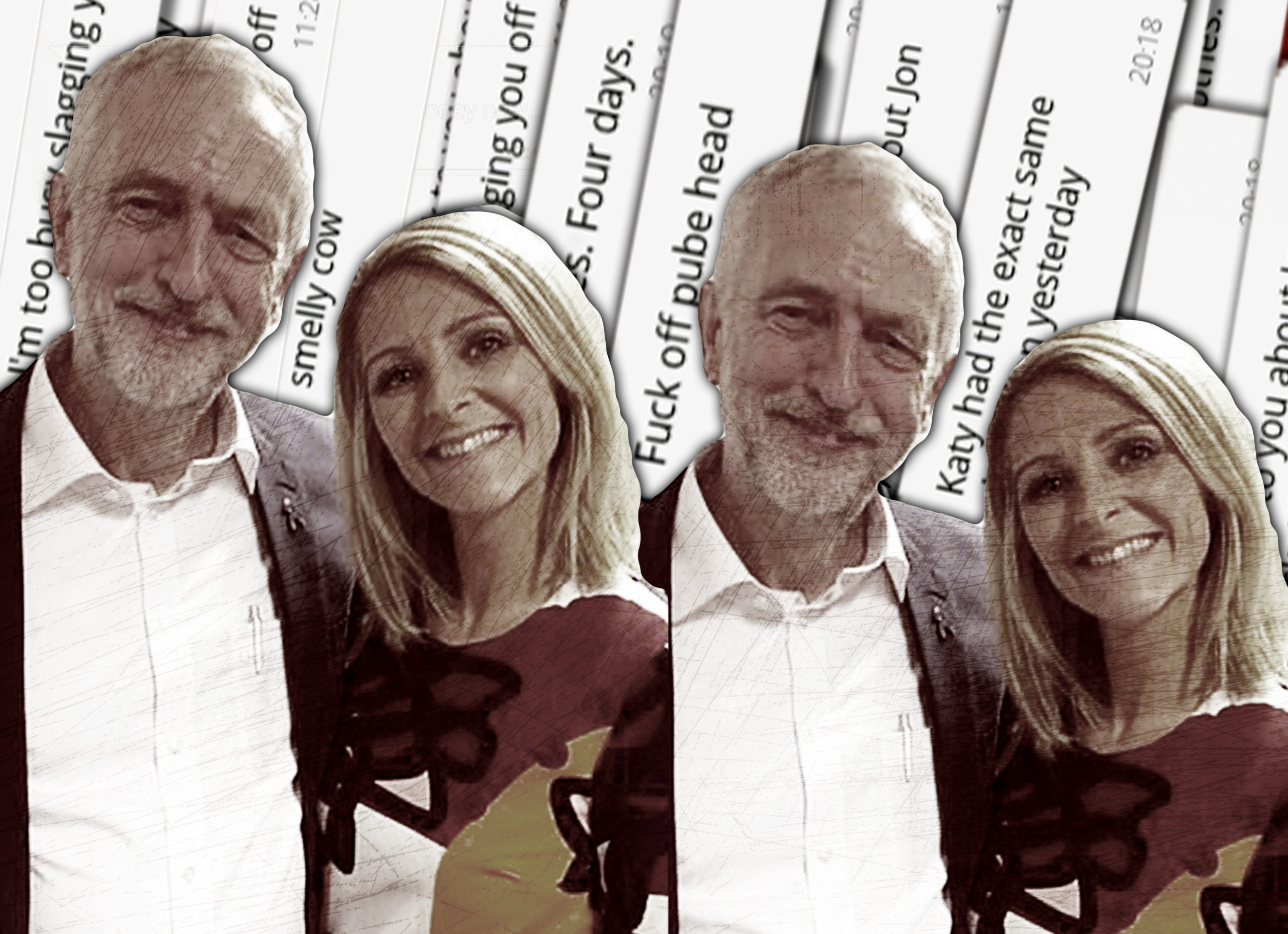 The Labour party has suspended former senior staffer Emilie Oldknow along with several others, amid an ongoing investigation into a leaked report into antisemitism in the party, Novara Media has learned. 
The party revealed it had suspended several people "to protect the integrity" of an ongoing investigation ordered by party leader Keir Starmer at a high court hearing in London on Friday, but it did not name individuals.
However, a source confirmed to Novara Media that Oldknow, who was reportedly once in the running to be the party's next general secretary, is one of around half a dozen suspensions.
Other people named in the report are believed to have been handed notices of investigation (NOIs).
Oldknow features repeatedly in the leaked document, which Novara Media first reported in April, conspiring to undermine Jeremy Corbyn's leadership and engaging in offensive and childish name-calling.
The product of an extensive internal investigation, the report contains hundreds of pages of evidence, including WhatsApp messages and emails, implicating members of the party's 'senior management team' (SMT), including the former general secretary Iain McNicol.
Party members had expressed concerns that a lack of action was being taken over the contents of the report.
The high court hearing on Friday took place after Labour member Mark Howell brought a civil claim against the party, as well as former general secretary Iain McNicol and incumbent David Evans, for "breach of contract".
Howell was demanding both damages and the expulsion of members named in the document found to have broken party rules.
He is also seeking a referral to the CPS for potential criminal prosecution under the 2006 Fraud Act, although Friday's decision was unrelated to this and focused solely on the disclosure of party suspensions, something which the party "delayed until the eleventh hour" according to Howell.
Labour said in court that three separate investigations had been launched into the report and the leak.
While suspensions are only now coming to light, action may have been taken much earlier.
In a document sent to the party's national executive committee (NEC) as far back as 19 May, deputy leader Angela Rayner made clear that both she and Starmer take, "issues such as racism, sexism, other discrimination and bullying exceptionally seriously".
Rayner went on to add: "I can reassure the NEC that action is being taken under those procedures and will not be held back by the work of the independent inquiry or for any other reason."
Oldknow's name features hundreds of times in the leaked report, with some of the most shocking and offensive statements attributed to her.
In addition to describing another staff member as "pube head" and calling a colleague "smelly cow", the report claims one conversation between senior management can be taken to show Oldknow suggesting allegations of racism made by BAME politicians were untrue.
It could also suggest that Oldknow thought the very idea of white privilege was itself something to mock and not to take seriously.
Patrick Heneghan, at one point Labour's executive director for elections, campaigns and organisation, is also believed to be among those suspended. Along with Oldknow, he received an OBE for his work in the Labour party.
In the report, Heneghan appears to boast about tipping a Channel 4 journalist off about Diane Abbott's location, after the shadow home secretary broke down in tears following a torrent of racist harassment and bullying.
Elsewhere Abbott is described as "repulsive" and a "very angry woman" by other senior staff members.
The document more generally appears to show a culture of pettiness and sexism – all within a broader context where management openly despised the party's leadership, as well as many of its members and MPs.
After leaving Labour in 2018 Heneghan went on to work for the European Movement before becoming acting CEO of the People's Vote campaign.
Oldknow, meanwhile, left the Labour party and became chief operations officer – and deputy general secretary – of Unison, the country's largest trade union.
Unison, which is affiliated to the Labour party and endorsed Keir Starmer in the race to become party leader earlier this year, is believed to have wanted Oldknow to replace Jennie Formby as party secretary.
Furthermore, when the report leaked the union's general secretary, Dave Prentis, was said to 'have her back'.
Oldknow is one of two individuals named in the leaked report who currently hold senior roles at the union.
Rayner's deputy leader report to the NEC a month ago, and more recently the suspensions, appear to have been well-received among leading activists within the party.
A member of Labour's NEC told Novara Media:
"Almost three months since the leaked Labour Party report, which exposed racism, sexism, discrimination and bullying by senior officials in Southside, justice is finally being served.
"There is no place for these people in the Labour Party and I was encouraged to hear Angela Rayner in her update be explicitly clear that such behaviour will not be tolerated, that action is being taken and is not being held up by the independent inquiry."
Aaron Bastani is a Novara Media contributing editor and co-founder.