Labour's Silence on Apsana Begum Shows How Morally Bankrupt the Party Has Become
Forget racism and domestic violence, all Starmer seems to care about is ousting the left.
by Joshua Kelly and Sam Green
20 August 2021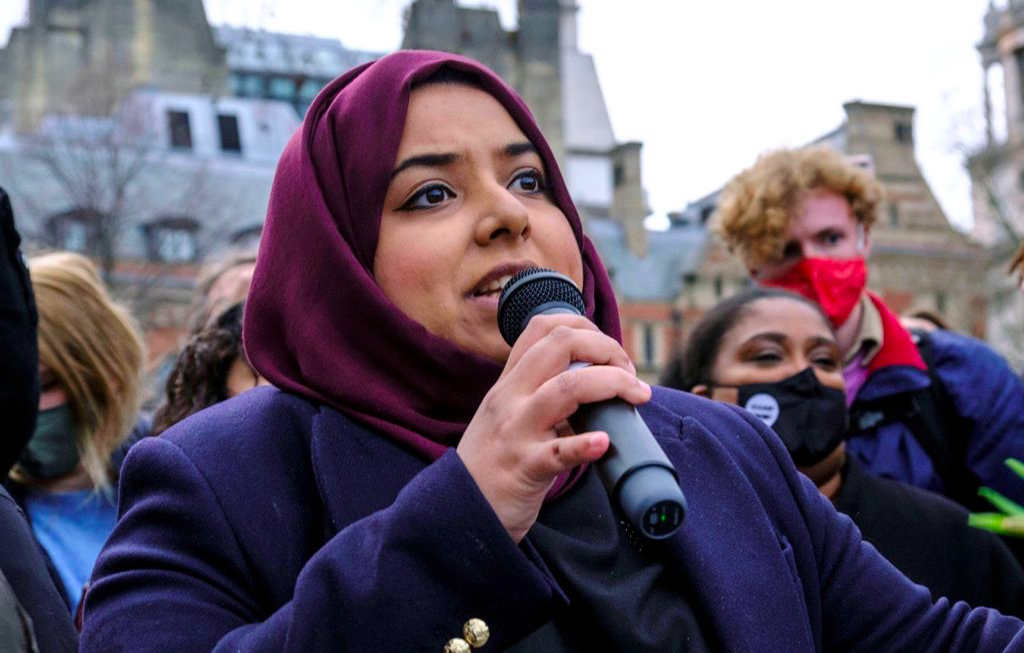 (Janine Wiedel)
Apsana Begum, the Labour MP for Poplar and Limehouse, was recently found not guilty of committing housing fraud, having been accused of making a dishonest application for council homes by Tower Hamlets council. Begum refuted the allegations, which she says were "driven by malicious intent" maintaining that it was her "controlling and coercive" then-husband, Labour councillor Ehtashamul Haque, who had access to her accounts and could have made numerous bids for council properties in her name.
Despite Begum's harrowing recollection of domestic abuse at the hands of Haque, the honour-based harassment she received from family members, and the barrage of death threats and online torment she received during her 18-month legal fight – and continues to receive even now – the Labour party has consistently failed to show solidarity with one of its own. 
Huge solidarity with Aspana Begum, who has been completely and utterly vindicated in court today.

Having read the details of the case – driven by a coercive former boyfriend – it is truly disturbing that this ever made it to court in the first place. https://t.co/Qnf1jk14JB

— Owen Jones 🌹 (@OwenJones84) July 30, 2021
Of course, this should come as no surprise, especially given that Begum is a woman, a Muslim and a socialist. Under Keir Starmer, Labour has consistently prioritised infighting and the weeding out of those to the left of the party, over any kind of political principles, especially when it comes to issues of race and gender. 
From Starmer branding the Black Lives Matter movement a "moment", to the consistent lack of solidarity shown to Black MPs Dawn Butler and Diane Abbott, who are the victims of regular racist abuse, Labour's track record on dealing with racism both inside and outside the party is, falls wildly short. 
Expect Keir Starmer to show as much solidarity with Aspana Begum as he did with Dawn Butler

— Labour Accelerationists (@LabourAccel) July 30, 2021
Many Muslim and Black Labour members have raised concerns about the institutional racism that exists within the party. And you only have to read the leaked Labour report – which contains claims that party staffers bullied Black Labour MPs – to understand the culture that has allowed such attitudes to become a part of Labour's very fabric.
Instead of actually doing something about this very real problem, the party is more concerned with ousting the perceived far-left threats within its ranks, whilst also finding the time to readmit Trevor Phillips, pump out Islamophobic briefings after the Batley and Spen by-election, and completely ignore any form of disciplinary action for the likes of Rosie Duffield, who has been plagued by allegations of transphobia. 
Once again, Muslim Labour members are forced to endure offensive and Islamophobic briefings from the Labour Party.

This is an insult to the waves of Muslim members, Councillors and MPs who spent weeks campaigning for a Labour victory in Batley and Spen. https://t.co/U5iqa3QGkv

— Labour Muslim Network (@LabourMuslims) July 2, 2021
Begum's case brings these misguided priorities sharply into focus. In a case rife with conflicts of interest, the charges against her were brought, not by the Crown Prosecution Service, but by Tower Hamlets council, which her ex-husband not only sits on, but was on the very housing subcommittee that was accusing her of fraud. During the trial, Begum's lawyer drew attention to the fact that the original complaint was brought by her ex-husband's brother-in-law Syed Nahid Uddin, while also highlighting that Haque was on the audit committee, which had governance over the fraud team at the time that it was conducting its investigation into Begum.
Moreover, it's widely known that John Biggs, the Labour mayor of Tower Hamlets, along with the majority of the borough's councillors, opposed Begum's parliamentary section and reportedly refused to campaign for her during the general election. Unsurprisingly, none of these people has offered a single word of public support for Begum since her acquittal. Only one councillor, Gabriela Salva Macallan, has shown any solidarity.
This article sums up so much about the case. I stand in solidarity with @ApsanaBegumMP. It is shocking that it needs to be stated – but as a Tower Hamlets Cllr I am appalled by what has happened. There is so much in this case that seems totally unacceptable. We need an inquiry https://t.co/fUMybP5P8D

— Gabriela Salva Macallan (@GSalva_M) August 7, 2021
Given this context, you might be forgiven for questioning whether there were political motivations for the charges being brought. Indeed, with calls for an independent investigation reaching nearly 2,000 signatures in less than a week, it would seem that many are now questioning just why so much public money was spent on taking a young domestic abuse survivor to court.
With her party leaving her out to dry, it's hardly surprising that the threats against Begum are steadily rising, even after legal proceedings have ended. During the trial, the abuse Begum was receiving on social media was so intense that the judge was forced to intervene, issuing a "very strong warning" against racist, sexist and inappropriate social media commentary about the case, which, she argued, was "at risk of crossing the line" into being in contempt of court. Begum's lawyer also raised concerns for her security in the context of far-right extremism, drawing links between Begum and murdered Labour MP Jo Cox. 
Given all that Begum has been made to endure, the near-complete radio silence from the Labour party at every level – with the exception of a number of Socialist Campaign Group MPs, and the Shadow Equalities and Domestic Violence ministers – is chilling.
Anyone else notice the thunderous silence from the Labour 'moderates' after Apsana Begum was cleared in court?

— Hamza (@Hamza_a96) July 31, 2021
That a leftwing Labour MP – not to mention a Muslim woman MP – faced down fraud charges brought by a Labour-led council with extraordinary conflicts of interest, now faces a raft of threats to her safety, and yet has not seen even so much as a tweet from the party leadership, let alone any structural support, demonstrates just how deeply the rot has set in. 
As a survivor of Domestic Abuse @ApsanaBegumMP has shown bravery and dignity these past 18 months to clear her name. Britain has everything to be proud of our first Hijab wearing, Muslim MP -the fact that this private prosecution was brought by a local Council should shame us all

— Claudia Webbe MP (@ClaudiaWebbe) July 30, 2021
It seems the party leadership is more interested in its factional alignments than in supporting a young survivor of domestic abuse. Not only is this morally bankrupt, it is also extremely politically dangerous.
The hostility that the Labour party has shown a vulnerable Muslim woman in its own ranks will not have gone unnoticed by young people, women of colour or Muslims. At this stage, with Keir Starmer so clearly preoccupied with settling internal scores, it's hardly surprising that many wonder if the party is even capable of reforming itself under his leadership.
Joshua Kelly is a Labour Party member and activist with Labour Against Racism and Fascism. Sam Green is a Labour Party member, mental health campaigner and co-secretary of Labour Against Racism and Fascism.