This Isn't Just About Universal Credit – Our Entire Benefits System Is a Joke
This is a much bigger problem than the £20 cut.
14 September 2021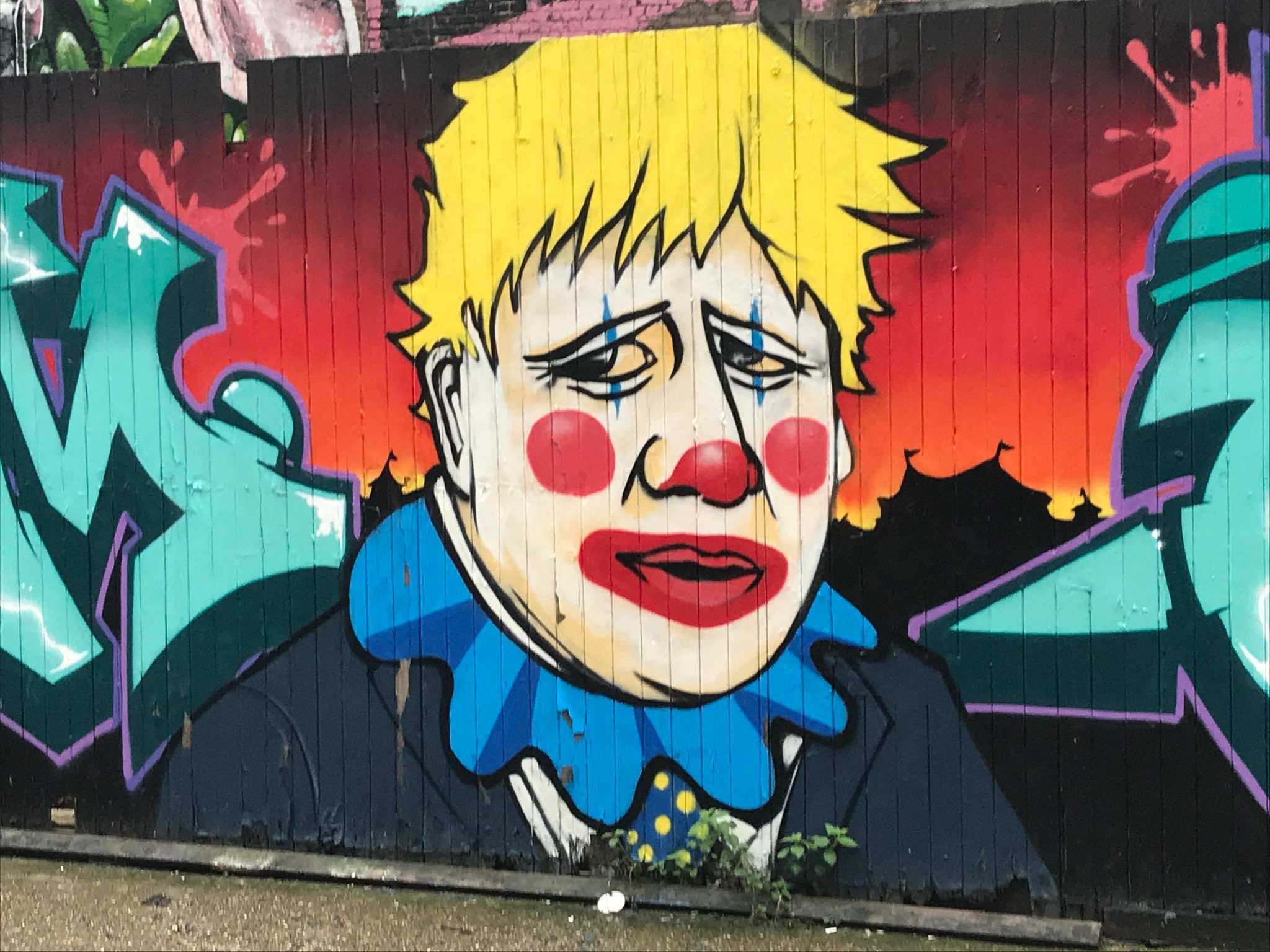 Matt Brown/Flickr
In less than a month, nearly 6 million households will lose £20 per week when the Tories revert Universal Credit to its pre-pandemic level. It will be the largest overnight cut in the history of British social security.
The impact will be huge. The Joseph Rowntree Foundation (JRF) estimates that it will send half a million people, including 200,000 children, into poverty. The Health Foundation believes the cut will trigger mental illness and poorer health for thousands of people, most intensely affecting areas of the country that are already vulnerable.
Universal credit is claimed by 6m people. Keeping the uplift for another year – avoiding the "catastrophe" – would cost less than 6% of the year's *increase* in the combined wealth of the billionaires. pic.twitter.com/oPeeNZxUHg

— Jo Maugham (@JolyonMaugham) September 8, 2021
The Tories are fully aware of this. An internal memo from the Department for Work and Pensions (DWP), reported in the Financial Times, read: "The internal modelling of ending the UC uplift is catastrophic. Homelessness and poverty are likely to rise, and food banks usage will soar." As we know, poverty is tolerated by this government.
The ongoing campaign to #CancelTheCut is therefore necessary. However, it is not enough. The uplift was an acknowledgement that Universal Credit was inadequate. The reality is that our entire social safety net is threadbare.
A life on Universal Credit means a life in poverty. After the £20 cut to Universal Credit on 6 October, the standard allowance for a single adult over 25, excluding rent, is just £324.84 per month. For under-25s, it's just £59.20 per week or £257.33 per month.
It's even worse elsewhere in the benefits system. Disabled people on Employment and Support Allowance (ESA) also receive £74.70 per week. The difference is, ESA claimants never got the £20 uplift; two claimants have secured a judicial review in the High Court over their exclusion. Disabled People Against Cuts, which has campaigned for #20MoreForAll, has called a vigil to support the court case.
Another group excluded from the £20 uplift were carers – millions of unpaid friends or family members who look after a loved one for at least 35 hours per week to receive just £67.60 per week in Carer's Allowance. There was also nothing in Boris Johnson's recently-announced social care plan to increase their incomes.
Statutory sick pay is just as inadequate. In fact, the Trade Union Congress has just produced a video asking members of the public if they could live on £96 per week, the current rate of statutory sick pay (SSP); none could. Nor, by his own admission, could former Health Secretary Matt Hancock.
You have to ask yourself with 1.9 million pensioners living in poverty and the UK having one of the lowest pensions in the OECD where are all these pensioners on 50 grand plus? The Tories are playing their poisonous old game of divide and rule. https://t.co/BXA4uvgjfO

— Merseyside Pensioners Association (@MerseyPensioner) September 6, 2021
Meanwhile, despite the whipping up of intergenerational warfare and the meme of wealthy boomers, 2 million pensioners live in poverty – thanks, in large part, to Thatcher's unlinking of pensions from average earnings in 1980. As John McDonnell pointed out recently, if the earnings link had been maintained, the UK state pension today would be 37% higher – an extra £50 per week.
A similar truth holds for unemployment benefit. In 1967, unemployment benefit was worth 28% of average earnings. Today with the £20 uplift, it is 15%, but will fall to just 12% when the uplift ends. If unemployment was paid at the 28% of average earnings today, it would be £174.30 per week instead of the miserly £74.70 to which it will return in October.
Whether it's unemployed workers, sick workers, disabled people, the elderly or their carers, being on benefits means poverty. None of this will change that until we recognise it as a systemic problem.
When I criticise the party leadership for its latest internal warfare, I always get a few accounts attack me for not focusing on attacking the Tories

To note: Keir Starmer hasn't tweeted once in Aug or Sep so far about the cut to #UniversalCredit or the threat to the triple lock

— Andrew Fisher (@FisherAndrew79) September 2, 2021
It is not just up to pensioners to defend the triple lock, or for disabled people to campaign to be included in the £20 Universal Credit uplift. Benefits are collective goods, paid for from collective taxation that any of us could need at some point in our lives. Carers, disabled people, pensioners, unemployed people and workers must join forces to demand better from our welfare state, not fight isolated battles. As the trade union slogan goes: "United we bargain, divided we beg."
Then there's the question of what we should be demanding. Thankfully, many organisations have come up with answers to this. Every year since 2008, the JRF has published its "minimum income standard", defined as the minimum necessary "to meet material needs and participate in society". For a single adult, it's £227 per week, or £987 per month, excluding rent.
What we need, I believe, is a minimum income guarantee, a safety net baseline with top-ups depending on need (such as disability, caring and childcare responsibilities). This guarantee could be a low-impact reform, underpinning existing payments like Universal Credit, Carer's Allowance, ESA, statutory sick pay and even the state pension. Most importantly, it would prevent poverty and guarantee dignity for all.
So yes, let's campaign to #CancelTheCut, but also broaden that struggle to include everyone who may at some point fall into our social safety net – which could, in truth, be all of us.
Andrew Fisher is a freelance writer and policy consultant. From 2016 to 2019 he was the Labour party's executive director of policy.