University Students, Get Your Asses on the Picket Line
We share a common enemy: university management.
6 December 2021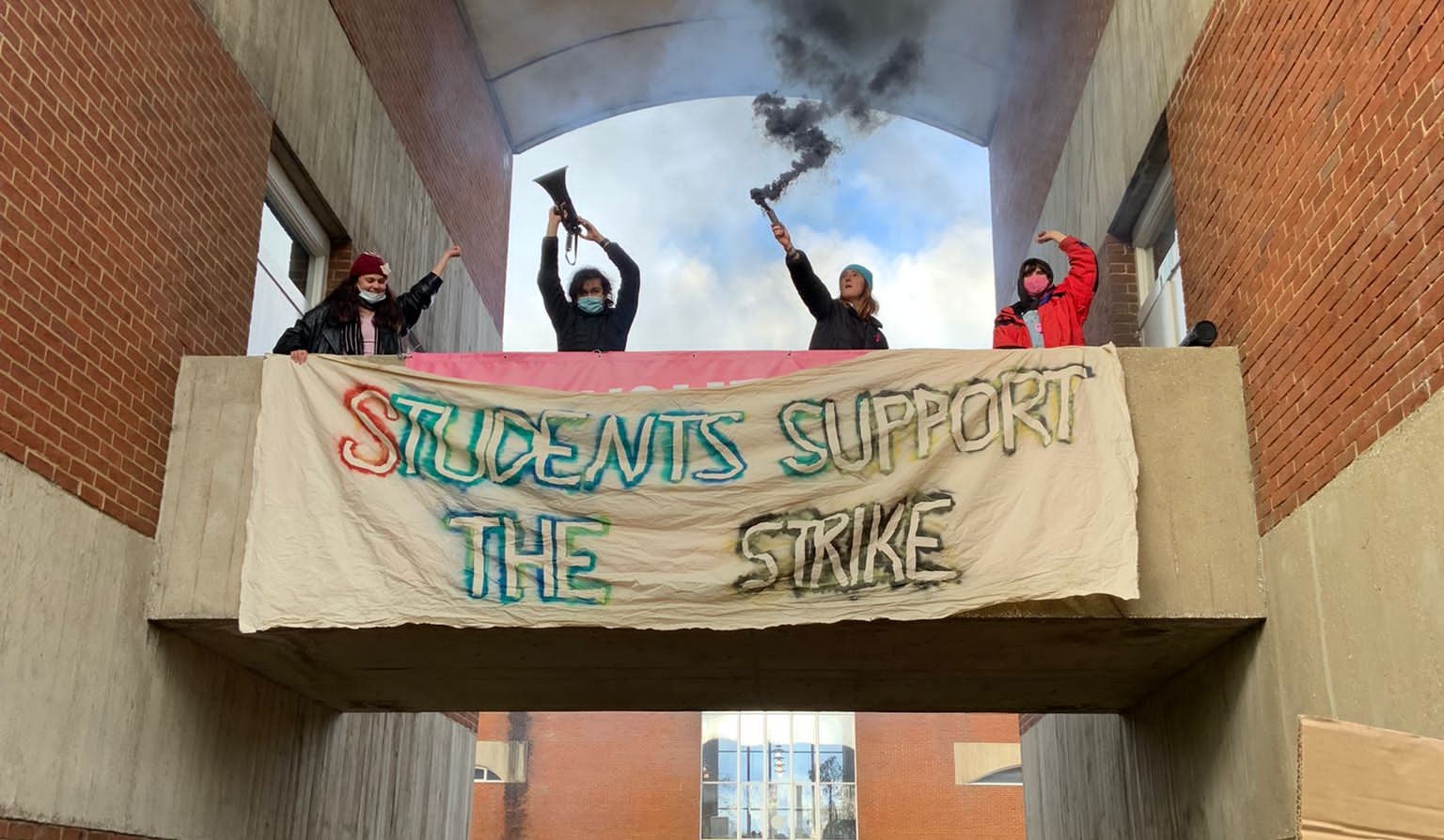 Students at Sussex SU. (@kadunrees @ussu)
The University and Colleges Union (UCU) has voted to go on strike for the fourth time in as many years at 58 universities with more branches re-balloting for next term. The strike is expected to go on for months at some universities, particularly at Goldsmiths University and the University of Sheffield where course closures and redundancies are threatened. Despite one poll finding 73% of students in support of the strike, some are understandably upset. At Lancaster University, students hit back, publishing a manifesto suggesting the effect strikes have on mental health could be "fatal". Third year undergraduates will be impacted particularly hard, having faced a pandemic and strikes almost every year they've been at university.
But hear me out: it's in our interests to support the strike.
University management v university staff.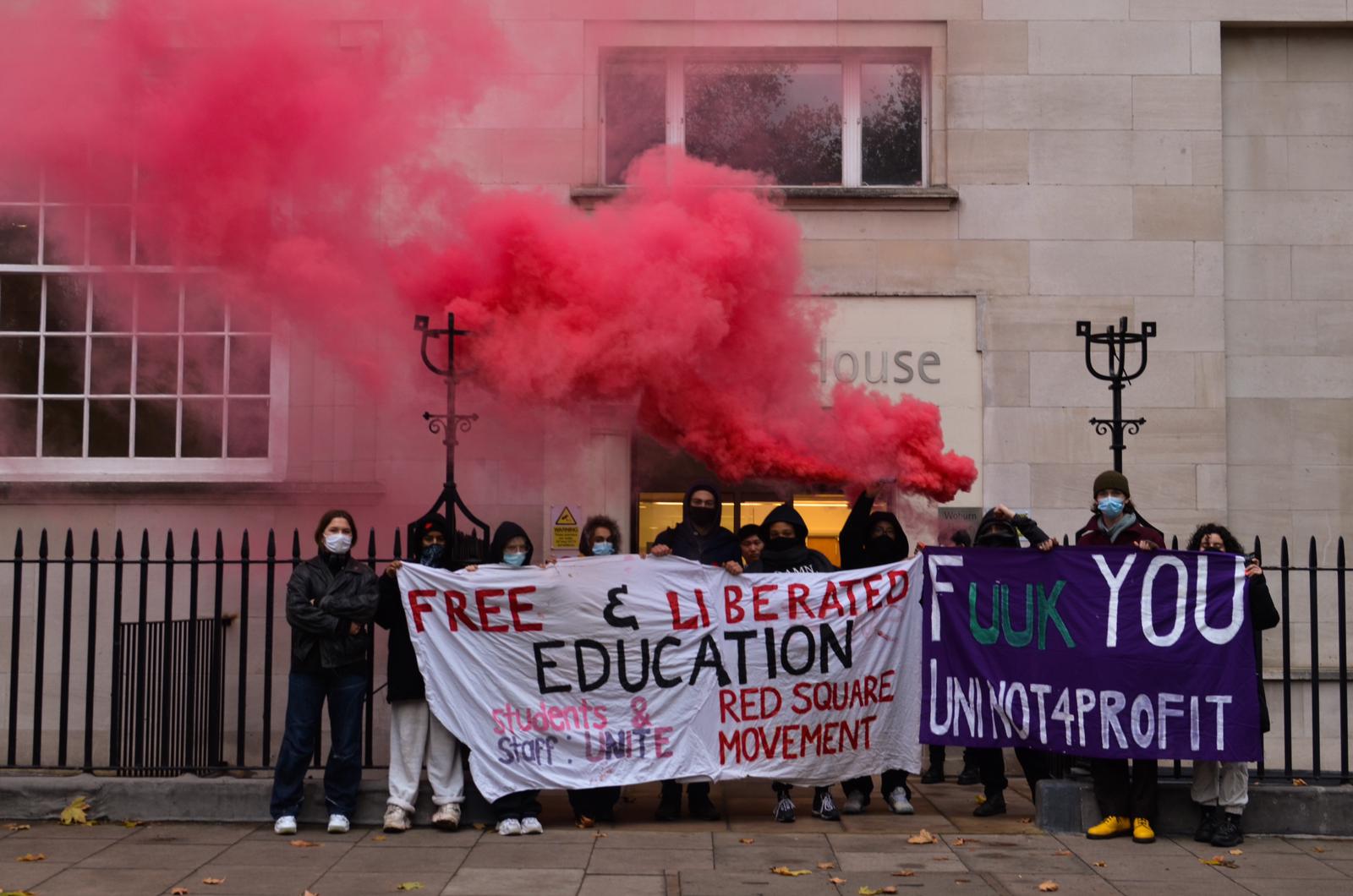 We were lied to by universities and left to fend for ourselves in the pandemic. But just as we spent most of last year frustrated at online learning, so did many lecturers. In the pandemic they were often forced to work extra hours to adapt to teaching online – on top of the enormous workload many were already struggling with. In fact, staff are under so much pressure that one study found over 50% are showing probable signs of depression.
Academic life has been appalling long before the pandemic. According to UCU, pay for academic staff has fallen 20% in real terms over the last twelve years while on average vice-chancellors enjoy £269,000 salaries, rising to £500,000 at some institutions. For new teaching staff it's even worse: low paid, insecure, zero-hours contracts are the norm and many live paycheck to paycheck. One PhD student on a zero-hours contract lived homeless while teaching at Royal Holloway University. These contracts often discriminate by gender too – last month it was revealed around 66% of staff on zero-hours contracts at the University of Sheffield are women.
The conditions staff are forced to work in make their demands entirely reasonable, even essential. The 'four fights' university staff are striking over – demands for fair pay, a normal workload, ending gender and racial inequality and reversing casualisation – are vital for upholding a free, equal and inquisitive learning environment. Coupled with the huge cuts to pensions that staff at some universities are facing, you can see why they want to strike.
Marketisation and its ever-increasing success at turning universities into businesses means managers are looking for ways to cut costs and increase profits at our expense. These strikes aren't happening in a vacuum; they're the result of university rulers letting chaos reign. Staff who have been pushed around far too often have decided enough is enough, and now is the time to fight back. Universities are choosing to let these strikes happen because they care less about our education or staff's working conditions than about their own bottom line. As one vice-chancellor said, "I don't care if [the strike is] bloody, as long as the blood spills within the union".
University management v university students.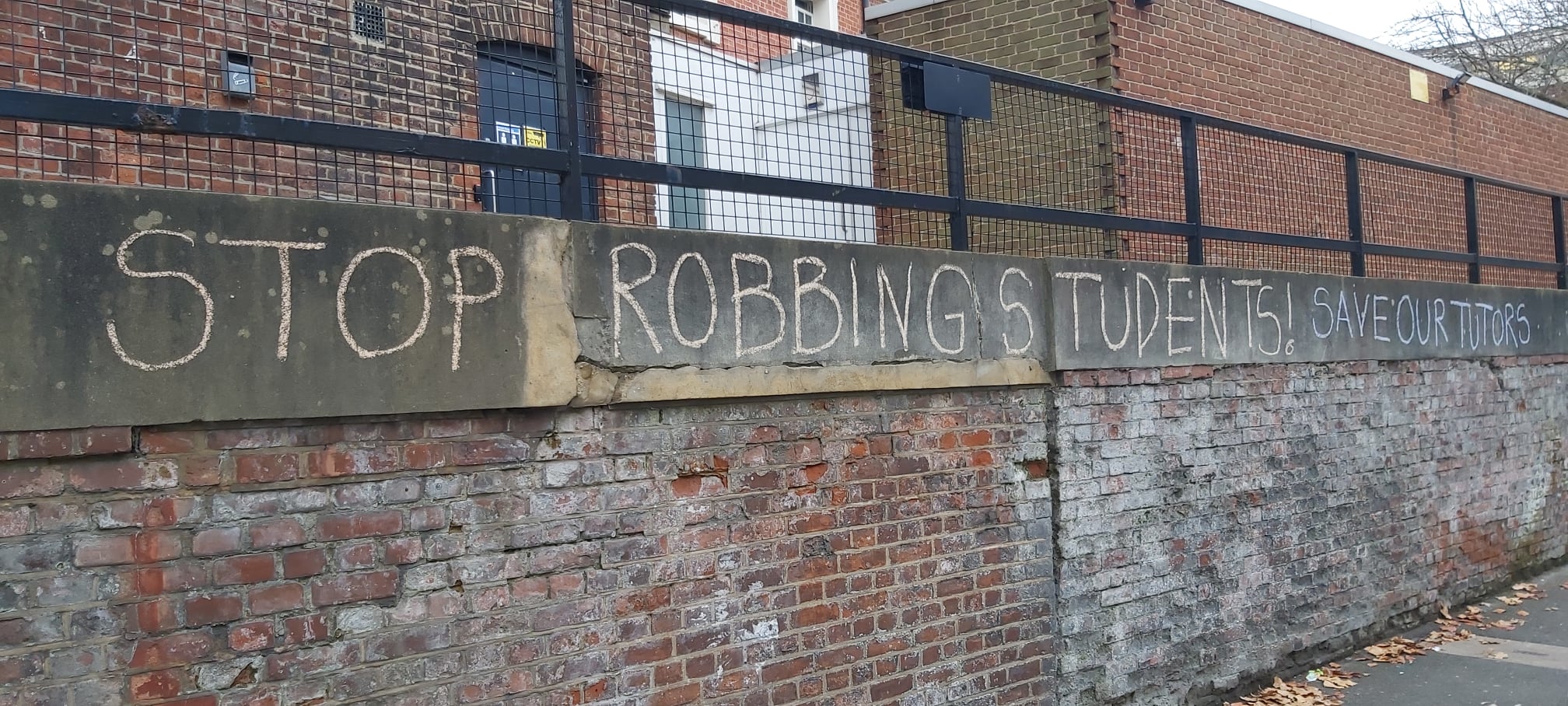 Of course, we students know this. During the pandemic, university bosses lied to us about face-to-face teaching so they could collect our rent and tuition fees. They fenced us in halls and let the police intimidate us in our homes. Universities managed to be everywhere we didn't want them to be yet were nowhere when we needed them most. Where were university managements when students were queuing for foodbanks and struggling with rent payments? Where have university managements been with their vast resources and expertise to help fight the recent rise in spikings?
Universities UK, which represents vice-chancellors and employers in the pensions dispute, has said the strike will only hurt students "enjoying the buzz of campus life", but do we really believe management care about our experience on campus? University bosses spent last year ignoring students' cries for help and now they claim it's the lecturers who are causing problems. Are we really going to let them feign concern for us and use students as a pawn to exploit staff?
Throughout the pandemic, it was our staff who stood by us while management abandoned us: UCU actually deferred its largest wave of strike action in March 2020 to prioritise staff and student safety.
That's because UCU members know that their fight is and always has been our fight. It's why they were there in 2010 when we protested the tripling of tuition fees, and why they were there last year when students led the largest rent strike in 40 years.
Students and staff, unite.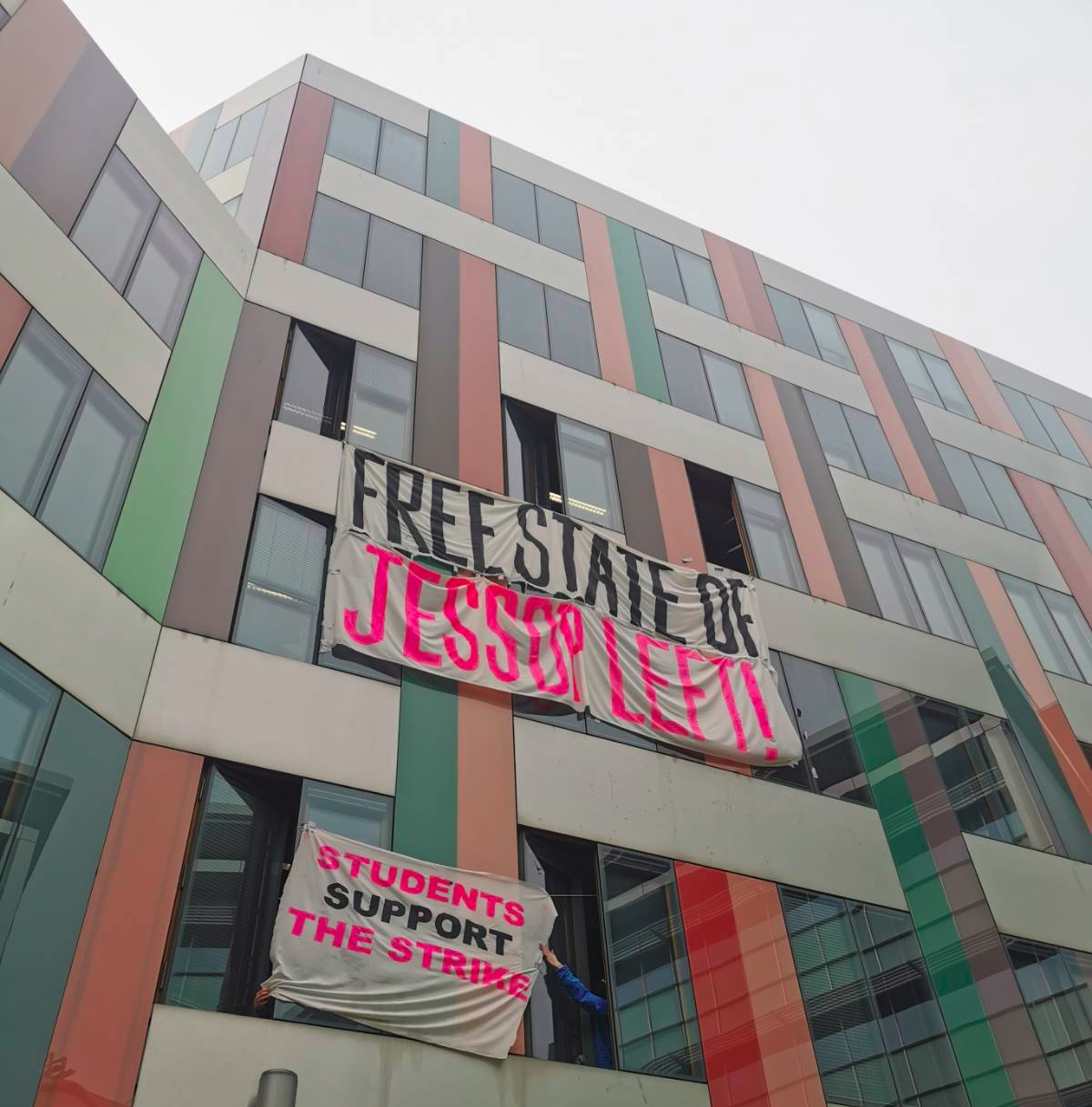 We know that being stressed and tired never helps us get work done. Just as staff know it's in their interests to support students, we should know it's in our interests to support staff, because happy staff deliver better education. When staff working conditions are better, when they aren't underpaid and over-worked, they can put their energy into doing what they love: delivering world-class teaching.
The strike should go until UCU wins and helps create a university that works for students and staff. Even if all you want is a swift end to the strike, the best thing to do is to help build the power of staff to beat management as quickly as possible. Show up on the picket line; put on fundraisers and organise teach-outs; occupy buildings and stage protests. Staff and students have a common enemy: university management. It's time we fought together.
Zac Larkham is a student at Sheffield Hallam and an organiser with the Red Square Movement.