Right to Buy 2.0 is an Unmitigated Disaster
Thatcher's zombie isn't going to save us.
21 June 2022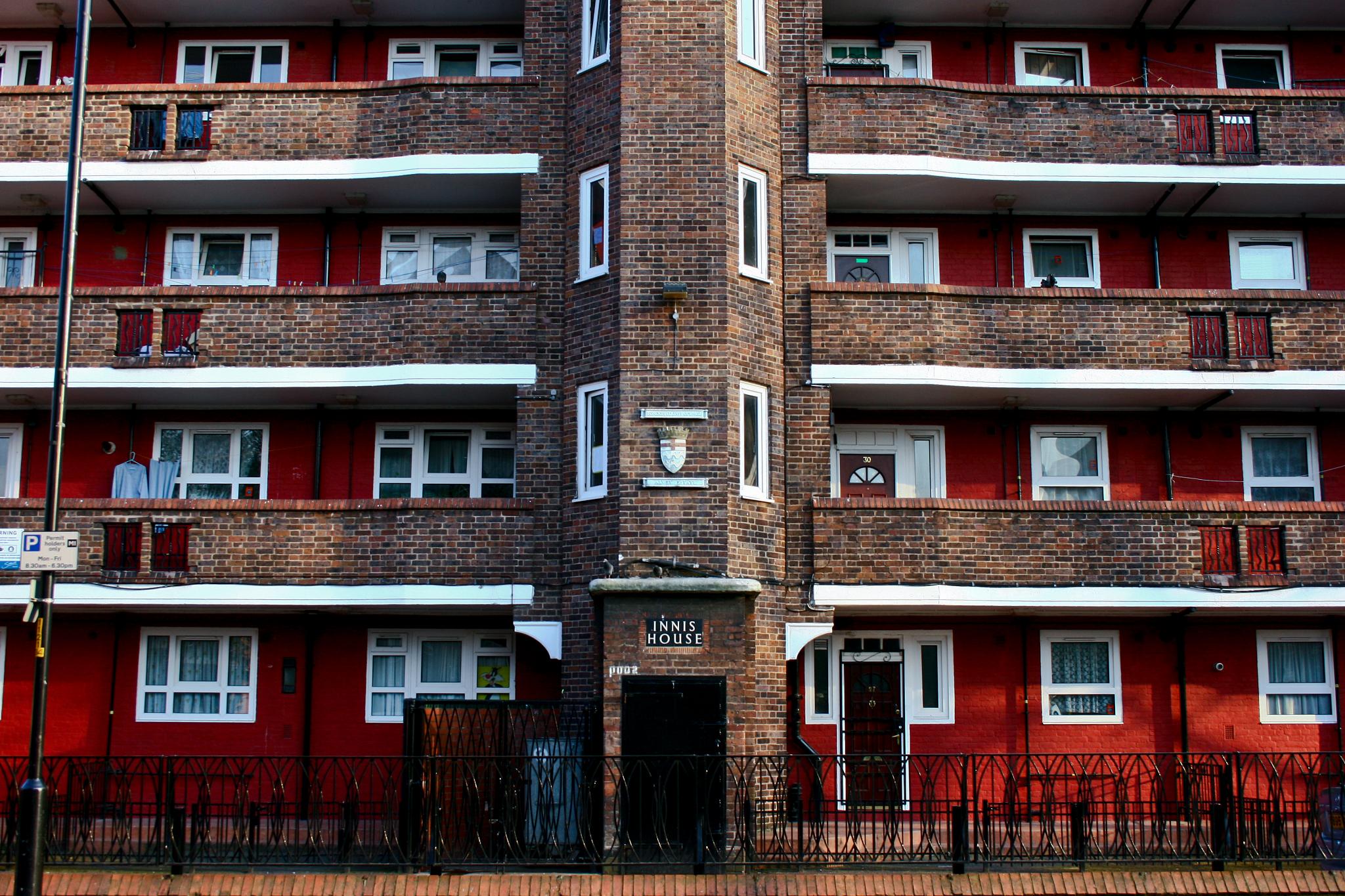 Nico Hogg/Flickr
Ever since the 2017 general election, when young people turned against the Conservative party in historic numbers, rightwing commentators have been urging the Tories to grapple with the issues facing young Brits, chief amongst them housing. It's starting to look as if the party is beginning to listen.
Earlier this month, Boris Johnson gave a speech in which he acknowledged the effects of the housing crisis on young people. Rents are skyrocketing, he conceded, and it is becoming increasingly difficult for young people to enter the housing market. His answer to the problem? Expand the right to buy, review the mortgage market, and make it easier for those on benefits to own a home ("benefits to bricks").
First initiated in the 1980s by Margaret Thatcher, right to buy allows council housing tenants to buy their homes from the council at a steep discount. It is regarded by housing charity Shelter as having "torn a massive hole in our social housing stock". Yet in a move that anyone with the slightest grasp of housing policy would warn against, Johnson now wants to expand it to housing associations.
Until now, right to buy mostly did not apply to tenants who are part of a housing association (a private, non-profit organisation that provides social housing). Johnson's policy, however, would fully extend the right to buy to the 5 million people who rent from housing associations, expanding a disastrous policy that has been blamed for the precipitous collapse in council housing (the total number in England fell from 5.2m in 1979 to 1.6m in 2021).
Johnson has pledged that for each property sold under his new right to buy scheme, one will replace it. But Britain is already missing its targets on house building by around 1.5m homes. Fewer than 5% of homes sold through Thatcher's original right to buy policy have been replaced. Even in the most optimistic scenario, there will still be a substantial delay between a house being sold and a new house replacing it. With a million households already on the waiting list for social housing, Johnson plans to sell off even more social homes as house building has slowed to a crawl is, as Shelter puts it, "hare-brained".
But Right to Buy didn't just result in the reduction of housing stock; it also failed on its own merits. Rather than becoming the permanent homes of former tenants, a significant proportion of ex-council houses have simply become private rented accommodation overseen by landlords. In this way, right to buy contributed to the financialisation of housing, whereby houses became assets to be traded instead of homes for living in. Today, 40.2% of former council homes are now rented privately; in some areas such as Brighton and Milton Keynes, that number rises to over 50%. And rather than learn from this monumental mistake, Johnson wants to do it all over again.
Johnson's review of the mortgage market, meanwhile, involves little action in the short term. The PM says it will "look at how we can give our nation of aspiring homeowners better access to low-deposit mortgages". It is difficult to evaluate the impact of this suggestion, as we have yet to see any specifics. However, the Tories do have form on intervening in the mortgage market: in 2021, after nearly every single 5% mortgage was withdrawn from the market by lenders due to the pandemic, the Tories introduced a mortgage guarantee scheme to encourage lenders to bring them back (which many did). So it is possible that the Tories will act on this review, depending on what it reports.
The final policy announced by Johnson was the most headline-grabbing one: "benefits to bricks". There are two aspects to this. Firstly, the government will allow Universal Credit claimants to save for a home using a Lifetime Isa – at present, claimants lose access to benefits when their savings exceed £16,000, making it virtually impossible to save for a home. The new policy will allow claimants to save for a mortgage. This aspect seems to have no downside, though it is largely solving a problem created by the government's own harsh Universal Credit rules.
The PM's policy will also allow people who are in work and on housing benefit to have that benefit counted as income when applying for a mortgage. On the face of it, this seems positive. But there are two issues with this idea. First, you can only claim housing benefit if you have savings of less than £16,000 – meaning that, given the high cost of a home, people on housing benefit are unlikely to be able to afford a mortgage anyway, even with benefits counted as income.
And second, lenders don't take a consistent attitude towards benefits when it comes to counting it as income. Some already take benefits into account, whilst some only take a fraction of benefit income into account. The cost of living crisis has also led many lenders to take higher bills into account, which will make it even harder for poorer applicants to get mortgages.
Overall, even though "benefits to bricks" was the policy that most grabbed headlines, it's arguably the least impactful aspect of those announced by Johnson. It won't affect an enormous number of people, and its practical application has yet to be determined.
The major issue with Johnson's proposals is that they focus on demand rather than supply; right to buy may even deplete supply. "Benefits to bricks" may be a headline-grabbing slogan, but ultimately what Britain needs is to build houses, not convert more of them into assets.
Ell Folan is the founder of Stats for Lefties and a columnist for Novara Media.