Campaigners Are Trying to Stop a Massive New North Sea Oil Field
It's even bigger than Cambo.
20 September 2022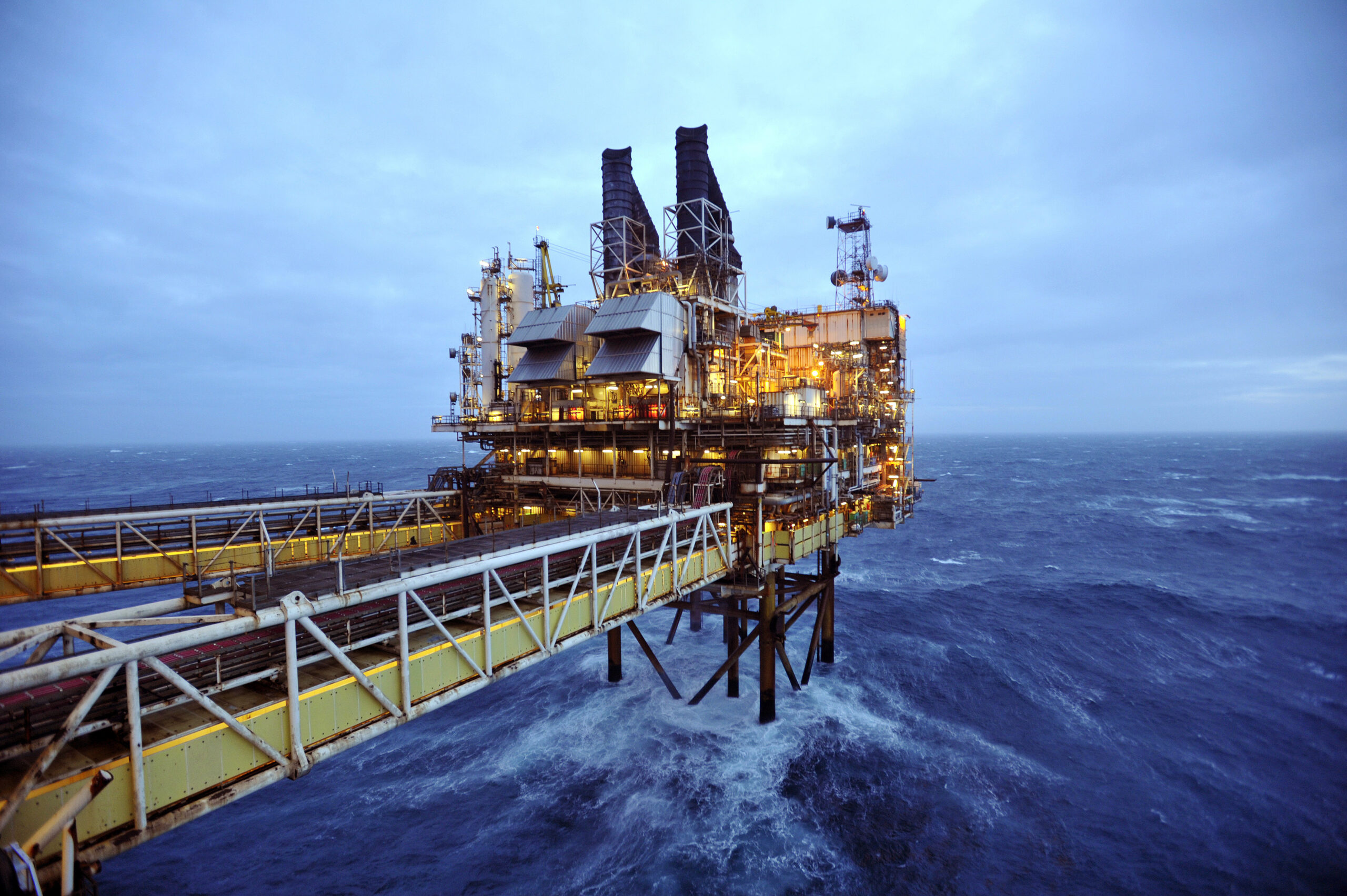 A North Sea oil platform. Andy Buchanan/Reuters
Climate campaigners have pledged to stop the "catastrophic" development of a massive new oil field in the North Sea.
The Rosebank oil field, west of the Shetland Islands, would be one of the biggest offshore oil fields in the UK, with production of 70,000 barrels of oil and 21 million cubic feet of gas planned for 2027.
The field is bigger than the Cambo project, which was paused in December after Shell pulled out following protests from environmentalists.
🚨@trussliz is preparing to approve the biggest undeveloped field in the North Sea: Rosebank.

Rosebank WON'T lower bills or make our energy more secure. But it WILL produce pollution equal to the world's 28 lowest-income countries.

We will #StopRosebank https://t.co/dYPL3nDAUZ pic.twitter.com/XnPgASWbEF

— #StopRosebank #StopJackdaw (@StopCambo) September 20, 2022
Literature from the #StopRosebank campaign says: "Burning Rosebank's oil and gas would create more CO2 than the combined emissions of all 28 low-income countries in the world […] These are the same countries that have contributed the least to the climate crisis but which are already experiencing among the worst impacts of a warming planet."
The campaign's website says: "Most of us are locked into using fossil fuels and forced to pay extortionate heating and fuel bills, all the while knowing that the UK has the best renewable resources in Europe that could supply us with affordable, less polluting energy. Meanwhile, companies like Shell and Equinor tell us – and our government – that change isn't possible (yet), while they continue to rip us off."
"We should be winding down production of oil and gas while making sure that workers and impacted communities are not left behind – this is what's called a 'just transition'."
Campaigners plan to target prime minister Liz Truss and business, energy and industrial strategy secretary Jacob Rees Mogg, as well as Norwegian oil giant Equinor, which is the project's developer.
In her first week in office, Truss announced that "at least 100" new oil and gas leases would be licenced. She also announced an end to the moratorium of fracking and temporarily scrapped green levies in an attempt to improve "energy resilience". A government taskforce is courting oil and gas giants in an attempt to accelate fossil fuel exploitation in the North Sea, where production has been in decline for the last two decades.
Rees Mogg has rejected the idea of a windfall tax on energy companies, saying "every last drop" of oil should be extracted from the North Sea.
Equinor is majority owned by the Norwegian government. It says it is developing as a "broad energy company". According to #StopRosebank, "despite its carefully crafted public image and focus on projecting social responsibility, Equinor is already being resisted around the world for its relentless push for new fossil fuels."
Equinor is expected to make a final investment decision to proceed with the project early next year.
In May 2021, the International Energy Agency said that there should be no new oil, gas or coal development if the world is to reach net zero by 2050 (although net zero itself has been criticised as a "trap" which distracts from making radical cuts to greenhouse gas emissions now).
In October 2021, Friends of the Earth identified 40 new oil, coal and gas extraction projects in the UK which could release 1.3 billion tonnes of CO2 equivalent into the atmosphere.
Simon Childs is a commissioning editor and reporter for Novara Media.