Britain Is a Nation of Bootlickers, Polls Suggest
And it isn't just old people.
21 September 2022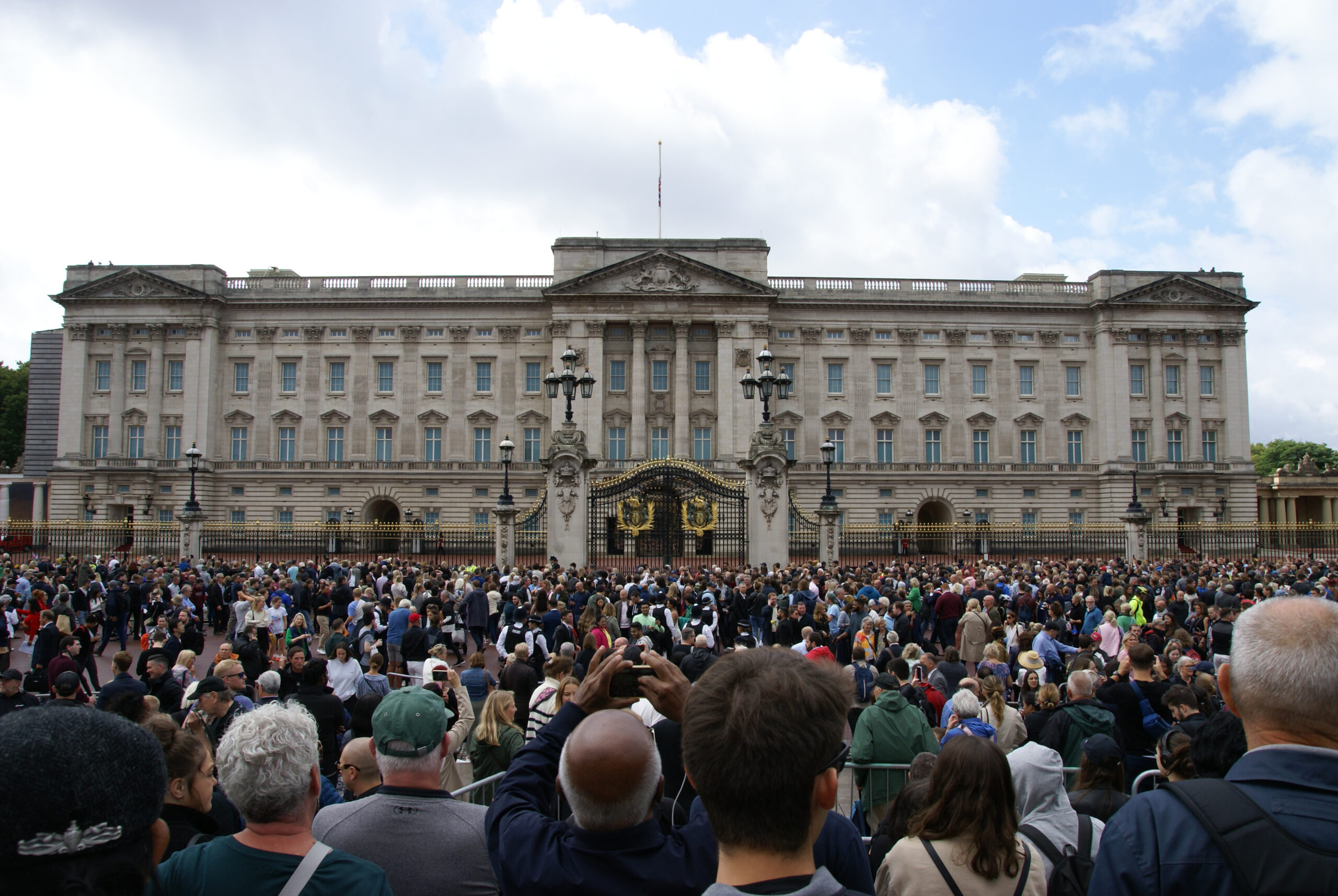 ChiralJon/Flickr
Around 28.5 million people watched the Queen's funeral on Monday. Whilst fewer than the 31 million who tuned in to the 2020 Euros final, the past fortnight has served as an important reminder about Britain: there are large numbers of people who adore our unelected head of state. Worse still, polling suggests that monarchism may be a symptom of a deeply anti-democratic streak among Brits.
It's no secret that republicanism is a fringe interest in Britain: according to the most recent survey, just 20% of us want an elected head of state, versus 67% who want to retain the monarchy. That said, the results are heavily stratified by age: less than half of 18-24-year-olds support the monarchy, compared to nearly 90% of the over-65s.
This may be a combination of pragmatism and nationalism: six in 10 think the monarchy is good value for money, whilst 55% feel proud of the institution. Some, meanwhile, have attributed the broad support for the monarchy to specific goodwill towards Queen Elizabeth II, who had an approval rating of 81% before she passed away.
But while the Queen did undeniably have a particular appeal to monarchists, the vast majority of Brits feel warmly towards other leading royals too. Prince William, now second in line to the throne, is even more popular than the Queen was: 84% of voters like him. Even the King, long a more controversial figure than his mother, has an approval rating of 70%.
Many republicans take hope from the fact that the next generation feels neither good nor bad about the monarchy: 40% of 18-24s have no opinion of the monarchy at all. They should be cautious. Younger Brits may be apathetic about crowns and coronations, but that does not mean they are committed democrats. They may simply be bootlickers of a different sort.
Polling from JL Partners suggests that of all age brackets, 18-34-year-olds are amongst the most enthusiastic about the idea of an authoritarian ruler: 61% say that "having a strong leader who does not have to bother with parliament and elections" is a good idea. Just 29% of over-55s say the same.
Young people are also the most supportive of a military dictatorship: 46% think the army should be in charge, compared to just 13% of older voters.
This concerning support for authoritarian government may reflect the fact that democracy does not deliver what they want. In the same survey, 71% of all voters said that there is one law for the rich, another for the poor; 68% that working people don't get a fair share of the nation's wealth. Yet Britain has had right-wing or neoliberal governments for nearly 50 years, none of which have remotely addressed these concerns. In that context, it is unsurprising that so many young people disdain democracy.
British republicans find themselves in a pickle. On the one hand, they face a cohort of older voters who are supportive of Britain's democracy but overwhelmingly adore the monarchy; on the other, a generation that lacks enthusiasm for the monarchy but would accept a military dictatorship instead.
The chances of the Queen's passing prompting a move towards a more egalitarian form of government are slim, then; support for replacing the monarchy with a republic actually fell following her death. Instead, Britain is the same nation it always was: one that likes being ruled over by leaders who don't have to bother with elections – or who simply inherit power from their parents.
Ell Folan is the founder of Stats for Lefties and a columnist for Novara Media.