Developer Landlords Are Trying to Take Over Liverpool
First they came for London, now their sights are set on the north.
11 October 2022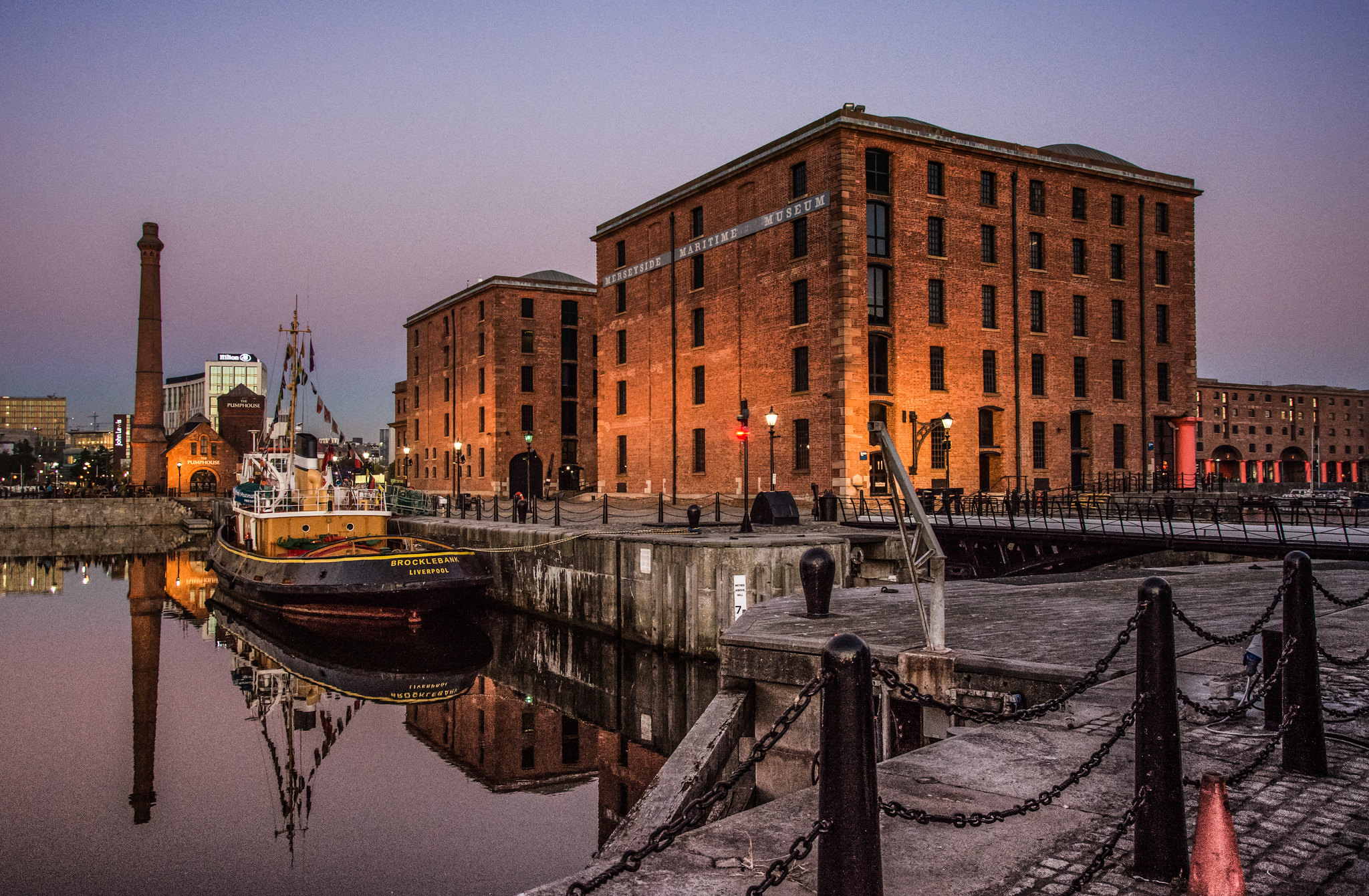 Private lets now occupy over 40% of Liverpool's housing stock. Phil Fiddyment/Flickr
In 2019 Legacie Developments began work on Liverpool's first luxury tower, Parliament Square. The project, slated for completion in 2022, will boast "hotel facilities in a residential complex," in the heart of the Baltic Triangle, the city's thriving creative district. The construction already eclipses the surrounding neighbourhood of Toxteth, an area with a rich and diverse working-class history that has struggled with economic neglect and, in recent years, displacement via gentrification. 
Prior to Liverpool city council's sale of the land to Legacie (for a cool £2.1m), local organisation the Baltic Creative –  a company supporting local initiatives that generate social value in the community – put forward an independently verified bid for the land. Value in this context is a broad concept, but predominantly concerns addressing social, environmental and economic inequality through, for example, providing jobs for local people. 
Yet, despite the council's claim to value local organisations, Baltic Creative found itself "gazumped by private developers," a source who works for the company told Novara Media. The council justified its decision by arguing that Legacie's proposal would "assist the regeneration of the area". In siding with the developer, the council dismissed widespread objections from community organisations. It also failed to take advantage of local expertise, including that of existing tenant the Liverpool Biennial Contemporary Arts Festival, whose work occupied the green space that was set to be replaced by the tower. 
When Legacie won its bid to build 505 luxury apartments (already sold off to overseas investors two years before the project's scheduled completion date) it agreed to pay the city council an additional £1.5m to offset the loss of green space. Yet only £110,000 of this sum materialised after the Labour-led council waived the remaining fees, thanks to the developer's promise of "high-quality landscaping".
'Developing' Liverpool.
In Liverpool, this is not abnormal. Developers are repeatedly awarded lucrative contracts to build private-rented housing in prime locations, on the condition they give back via section 106 agreements, which oblige developers to provide reparations to the local community. As of January 2022, the city council was owed just under £6m in unpaid section 106 fees. Locals think the explanation isn't even as murky as corruption. "[Non-elected council officer jobs] are filled by incompetence," says Alex*, a Liverpool-based business owner. 
Examples of developers extracting financial capital from Liverpool do not end at non-payment of section 106 fees either. Local tycoon Elliot Lawless, who has made billions from developing Liverpool city centre, owes LCC almost £300,000 in rent, an apparent "administrative error" that residents in private-rented accommodation would never be afforded the grace to make. The council also has a practice of refurbishing housing, before selling it off at a loss.
In recent years, reliance on developer landlords has become endemic in Liverpool. In case after case, the council has lost valuable land and gained little to no extra money in the public coffers, all while residents have been displaced. Investors, on the other hand, have made substantial profits.
Liverpool's history of economic decline has made it particularly vulnerable to speculative property purchasing and absentee landlord exploitation. City-wide depressed land and house values mean annual returns for landlords in the city's most deprived communities sit at 12.5%, the highest rental yields in the country. Billed as an opportunity to get rich quick, this landscape has seen developer landlords flock to the city to exploit its assets and communities. A 200% increase in the private rented sector since 2001 has ensured private lets now occupy over 40% of the city's housing stock. One pernicious new practice also sees developers invest in student accommodation that doesn't need to adhere to the same planning regulations as other housing projects, building units that far outstrip student demand. Developers then sell off units (via investment) to individual landlords who rent them out. 
"It's concerning when dodgy developers are so prolific they become household names," says Carly* a local resident who has campaigned against the development of luxury apartments in her neighbourhood. In Liverpool, these include (but are not limited to) projects overseen by: Urban Splash, Elliot Group, Signature Living, X1 Lettings, PHD1, Legacie Developments and Peel Holdings. While it's impossible to determine the true extent of private ownership in cities, developments are penetrating various areas including Kensington, Anfield, Vauxhall, Wavertree and Toxteth. Peel Holdings alone owns 150 sites across the north west. 
Aided and abetted.
Private developers do not operate in isolation, however – consent for them swallowing up the city must be gained from the local authority. Despite their credentials as a Labour administration overseeing a socialist locality, Liverpool's council has for years offered the rights to the city almost exclusively to private developers, say locals. 
"It just constantly feels like property developers are the only ones allowed to enjoy the city," Malika aged 23 explains, "they are just allowed to own everything, make loads of money and give back nothing."
Liverpool has faced political turmoil in recent years, which has compounded issues of economic decline. In December 2020, incumbent Labour mayor Joe Anderson was one of six men arrested as part of an investigation into the sale of city land, following allegations of bribery and witness intimidation. The corruption scandal also included the city council's director of regeneration Nick Kavanagh and property tycoon Lawless.
While all charges were dropped against Anderson and his staff, the investigation provided justification for commissioners appointed by the Conservative government in Westminster to take control of the previously Labour-dominated council in May 2021. Commissioners were employed at great expense to the almost bankrupt city (at a rate of over £1200 a day) and charged with ensuring the council was providing the 'best value' for public money. In August 2022, commissioner control was extended to oversee all the council's financial decisions, following the administration's inability to make significant progress in rectifying governance issues. The latest commissioners' report cited fundamental problems in procurement and the management and disposal of council-owned assets. 
The latter point is significant: one of Liverpool's worst-kept secrets is that the city has persistently lacked coherent land and housing policies, a criticism upheld in the latest commissioners' report. The city has a history of transferring the ownership of valuable state-owned assets to private interests, such as the sale of six retail buildings to a private developer, West Tree Estates, for less than 17p each in 2018. 
The top-down approach of developer landlordism is justified by democratically elected representatives, and backed by business leaders. They position it as a channel through which much-needed capital investment can be injected into Liverpool. This narrative found renewed energy during the onslaught of austerity; over 65% of the city council's budget has been slashed since 2011. The reorganisation of the local state normalised the reliance on the private sector to fund state services and create economic prosperity. Now proponents of private developers – sometimes including local media – reinforce the idea that Liverpool's only hope to restore a healthy economy is by selling its foundations (cheaply) to investors. 
"I've lived in the city centre for my whole adult life," says 30-year-old Luke*, a housing activist. He currently lives in a private-rented apartment but says "because of developers building so much luxury accommodation, I'll have to move outside of Liverpool at the end of my tenancy in December." Luke's experience is consistent with that of his neighbours. Nearby, Josie* 35, currently lives in Wavertree with her young son but is facing an imminent forced move. Her landlord is increasing rent by 30% for her two bed flat after seeing how much developers are charging for units in the area. The new monthly rent is a "good deal", they've told Josie, considering how much neighbouring flats are. 
"Liverpool has totally lost its sense of place over the last few decades because of the council's obsession of flirting with big business," Josie says. 
This issue is not confined to the city centre; north Liverpool is seeing particular developer encroachment, says Siobhan Taylor-Ward a housing and social welfare solicitor at Vauxhall Law Centre. 
"We are seeing communities being forced apart [and] developers profit whilst local people are priced out of their area completely," Taylor-Ward tells Novara Media. Rising cases through the centre's doors are caused by increasing numbers of section 21 evictions by landlords wanting to cash in by selling properties or increasing rents to unaffordable levels, Taylor-Ward says. The issue has been exacerbated by the pandemic and tenant arrears accrued as a direct result of Covid-19. 
Developers are also trying new tactics. "Landlords and developers have started posting flyers through the doors of family homes and offering cash deals to buy them out," says journalist Matt O'Donoghue. Toxteth and Wavertree – two of the most deprived wards in Liverpool – are common targets for this practice, which sees families promised either "full market rate", or "above market rate" for their homes, never given an exact price to compare pledges to. 
Resistance within? 
Despite the inability of Liverpool's council to fully combat the creep of developer landlords, community organisations such as Lawrence Residents Action Group, L8 Matters and Kensington Fields, have all sprung up in an attempt to create affordable housing and land opportunities which truly benefit people within their locality. Resistance is articulated through the likes of large-scale action against land tranfers to street-level engagement, via community clean-ups and neighbourhood engagement events. 
These groups have been offered renewed hope from a community asset transfer policy, which enables local people to utilise vacant buildings if providing social value to the local area. This is a welcome intervention, yet as the housing crisis is a land crisis, many would argue this intervention is too little too late. Reflecting on the policy, a spokesperson for Liverpool ACORN's spokesperson said: 
"It's a welcome policy but one that should have been in place long ago, but there's still a long way to go and much more to be done before we can trust those in charge of development in the city, or that they have the interests of our working class communities at heart". 
Abi O'Connor is a PhD student at the University of Liverpool.