Labour Took Thousands of Pounds From a Massive Polluter
'How on earth can Labour remain impartial when there are thousands of pounds blurring the boundaries?'
6 February 2023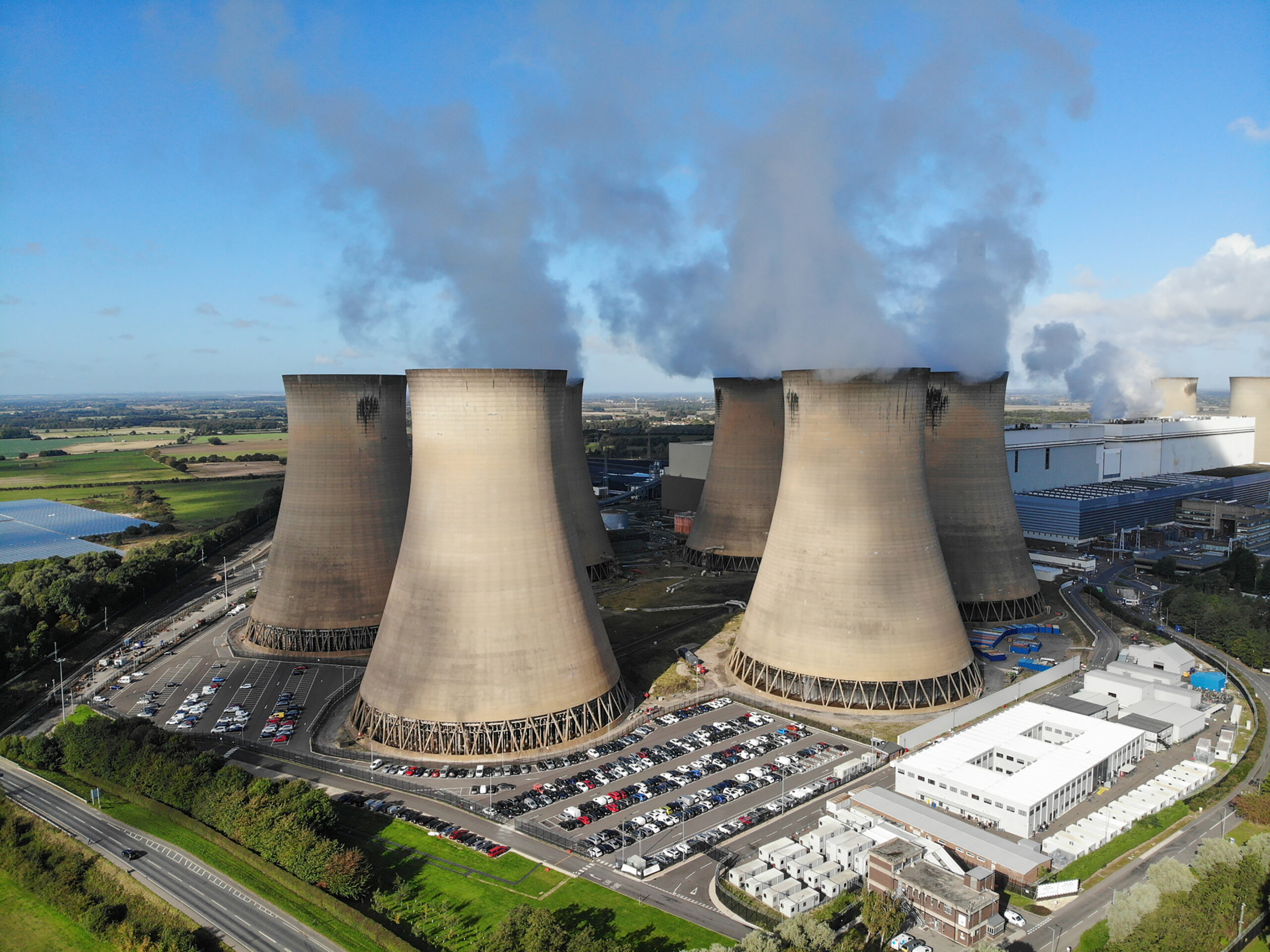 Drax Power Station, the third-largest polluting power station in Europe, was a sponsor of last year's Labour conference. Edward Crawford/Reuters
The Labour party accepted a large donation from the owner of a massive wood-burning power station that produces vast amounts of greenhouse gas emissions.
According to an entry in the Electoral Commission's register of political donations from December, energy company Drax gave Labour £12,000.
Drax owns the largest wood-burning power station in Europe, in north Yorkshire, which has been described as the biggest single source of CO2 in the UK. The company has been accused of "environmental racism" for polluting Black communities in the US.
The register shows Labour received the donation on 12 September 2022, just over two weeks before Drax sponsored a Yorkshire and Humber regional reception event at last year's Labour party conference.
Drax also paid for the New Statesman magazine to host a panel event at the conference, which was disrupted by environmental campaigners who complained that the "greenwashing" was "hard to listen to".
Environmental campaigners have criticised Labour for accepting the donation.
Greenpeace Policy Director Doug Par said: "Labour is surely well aware that burning biomass for electricity is highly questionable as a sustainable practice, dogged by findings from various investigations.
"If that wasn't enough of a red flag, the fact that Drax has been fined millions of dollars for breaching pollution limits close to Black and low-income communities in the US should have stopped this donation in its tracks.
"How on earth can Labour remain impartial on matters of public interest and private profit when there are thousands of pounds blurring the boundaries?"
Chris Saltmarsh from Labour for a Green New Deal said: "Labour's leadership should be led by members and trade unions on energy policy, not corporate interests.
"At a time when the need for public ownership of the whole energy system couldn't be clearer, it's unacceptable that Labour gets into bed with the polluting companies profiting from the status quo."
Drax has sponsored events at Labour and Conservative conferences on numerous occasions. The company has been stepping up its lobbying efforts in recent years. In 2019, Drax investors expressed their discontent as the company tried to raise its threshold for political donations from £200,000 to £300,000.
Last month investigative journalism website DeSmog revealed how Drax has been trying to influence energy policy as the government consults over biofuel and carbon capture storage technology. Responding to the revelations, Drax said it is "essential for Drax to engage with government and other key stakeholders on matters relating to energy security and its future business strategy."
Controversially, the UK treats biomass as carbon neutral because forest regrowth will soak up emissions from burning trees – eventually. Labour have made a commitment to zero-carbon energy by 2030. According to DeSmog, Labour is in the process of deciding its manifesto position on biomass.
The Labour party and Drax did not respond to Novara Media's requests for comment.
Drax has previously responded to criticism saying it takes its environmental responsibilities extremely seriously, and that it has reduced its emissions 90% since it replaced coal with what it calls sustainable biomass at the power plant.
Simon Childs is a commissioning editor and reporter for Novara Media.