All Hail the Landlord King
He's the wealthiest real estate investor in the world.
2 May 2023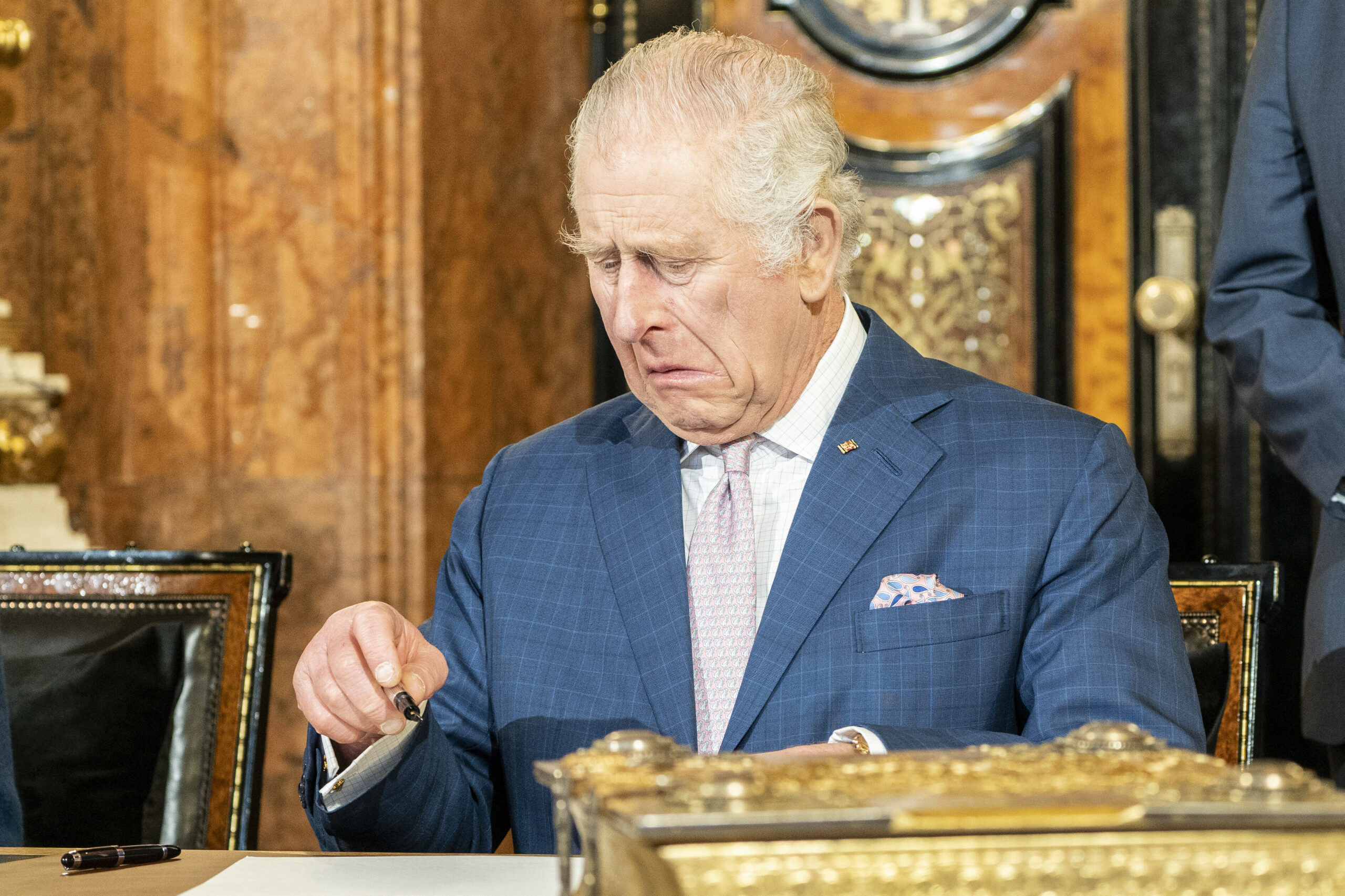 King Charles III makes a state visit to Germany, May 2023. Chris Emil/Reuters
At the weekend, Charles will be crowned. As king, Charles enjoys many privileges: sweeping immunity from many laws, the ability to vet legislation, a huge fortune and a sizeable grant (roughly £330m per year) from the public purse. Not that he needs the cash: becoming the monarch has vastly expanded Charles' already sizeable property empire, making him an uber-landlord.
Upon taking the throne, Charles became the largest individual landowner in Britain, presiding over around 700,000 acres of various types of land together worth an estimated £5bn. The king's property empire doesn't just include palaces like Buckingham (£3.9bn), Hampton Court (£960m) Kensington (£500m) and Balmoral (£95m); it extends all the way to business parks and even small rented cottages. Of the top ten most valuable residential homes, the monarch owns six.
Residential homes are not the only valuable buildings in his portfolio. He also owns the Tower of London (visited by 2m tourists last year), which is worth around £880m; in addition, the monarch earns £28m per year from estates overseen by the Duchy of Lancaster. Overall, Charles' array of homes, historic landmarks and tourist attractions are collectively worth £20bn.
That's not all. Among the more surprising parts of Charles' empire are his 285,000 acres of mineral-rich land, from which the Crown Estate enjoys rights to extract coal, gold, silver, limestone and more. As king, Charles also owns over half of Britain's shoreline and virtually all of the seabed (as well as any resources found therein), together worth around £2bn. Charles also owns around 300,000 acres of rural land worth £3bn.
Yet these vast acres of land are only one part of the king's property portfolio – he is also a landlord in the more conventional sense. In West Norfolk and King's Lynn, the monarchy owns 14% of the land (50,000 acres), much of it directly owned by Charles himself. On that land are at least 300 rental properties, many of which are used as residential homes. In the village of Flitcham, for instance, the Guardian found that 39 homes were owned directly by the king. In another Norfolk town, Anmer, the monarchy owns every single building, residential and commercial. This direct ownership comes with strict rules: every door is painted light blue to indicate royal ownership, cats are banned, and caravans are only allowed on site for six weeks at a time. The Guardian estimated that these Norfolk properties, worth £75m, earn the monarch £4.5m in annual rental income.
Yet although the luxury homes and historic buildings are the king's most valuable assets on paper, in practical terms they are unlikely to be sold. As a result, his most valuable holdings are commercial properties. Through the Crown Estate, the king owns 17m sq feet of retail and office space, including 10m sq feet in London alone. This includes seventeen retail parks, all of Regent's Street and multiple shopping centres.
The businesses that rent property from the Crown include 7 McDonald's franchises, 13 Next stores, 10 Marks & Spencer supermarkets and 6 Primarks. Within Greater London, the monarchy owns more commercial real estate than almost anybody else – only the Canary Wharf Group owns more.
Notably, the monarchy's control of Regent's Street in London is more than simply passive renting; the Crown Estate actively dictates which shops are allowed to operate there. Charity shops, travel agencies and cafes are among the businesses effectively banned from renting on Regent's Street.
Together, the king's commercial holdings are worth a combined £9.2bn (by comparison, the UK's biggest commercial property company has assets worth £12.2bn). In terms of square footage, Charles' commercial holdings put him 24th globally.
With a property portfolio including 700,000 acres of land, hundreds of rented homes, billions of pounds worth of commercial real estate and some of the most expensive houses in the country, Charles isn't only being crowned king, but a property tycoon of epic proportions. Indeed, when you take his personal fortune into account, Charles is the wealthiest real estate investor in the world by some distance.
Ell Folan is the founder of Stats for Lefties and a columnist for Novara Media.