I Live in a Housing Co-op. But No One Really Escapes London's Accommodation Crisis Anymore
Applicants are becoming more desperate and people are stuck here because they can't afford to leave.
3 April 2023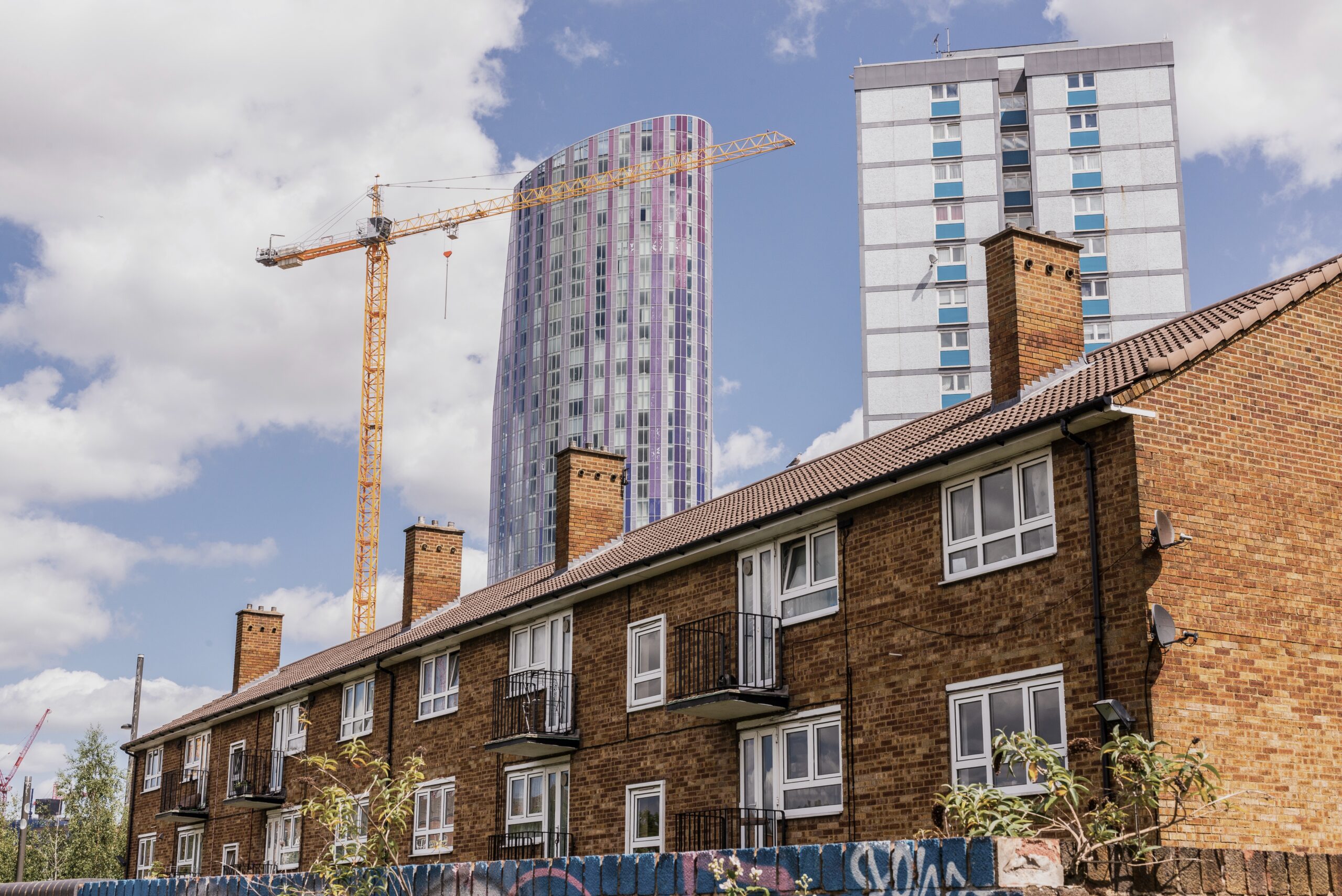 A room in my co-op (not pictured) is less than £300 a month. Between us, the 120 people who live there own and run the place together. Photo: Adobe Stock
Someone I used to date recently implied I was unreasonable for having concerns about his new girlfriend moving to my housing co-op and becoming my neighbour. I told him I was worried about losing the ability to avoid him if I needed to – it ended badly between us, and I still sometimes find him stressful. "It feels a bit unnecessary," I added, perhaps foolishly. He countered: "I disagree. You know the deal with finding places to live in London."
It's difficult to live in a city where he has a point. A room in my co-op is less than £300 a month, including bills. Between us, the 120 people who live here own and run the place together. We don't have a landlord. This is almost unheard of in London, where small rooms can cost upwards of £800 a month, power-crazed landlords seem to be evicting everyone and most people can't afford to keep their heating on. 
As the rental crisis has worsened, desperation has become increasingly normal among applicants. A few months ago I fielded two queries in the same fortnight, asking if there was any way the co-op could fast-track someone who needed to escape an abusive ex-partner and a refugee facing homelessness. A woman in her sixties who interviewed last month had clearly rehearsed her pitch: she might be older than everyone else in the house, she said, and than most other people applying, but she hoped we wouldn't reject her out of ageism, because we were her last remaining option. She was living in a damp basement up north, where she felt isolated and was always cold. Meanwhile, her entire family lived in London. Her life was here, she said, but there was no other way she could afford to move back. "Forever!" she wrote optimistically on her application form, when asked how long she intended to stay. 
I suggested another co-op to her, which used to be easier to get into. She was defensive. They hadn't replied, she said. Someone told me later they'd closed their list. We would have closed our list too, if our system was to do so when oversubscribed, but instead, we wade through applications on a rolling basis. Each month, teams of volunteers interview around a dozen people, who then enter a pool. From this, up to 15 are called back on a weekend, when a room or rooms are available in some of our 14 houses. 
Hearing why people have applied can now be gruelling work. There was always need – the housing crisis isn't new, of course – but five years ago the emphasis was often on community, with many people just wanting to live in a friendlier, more communal way in an otherwise isolating city. Now, it seems like among every four interviewees sent to each panel, one will be sleeping on sofas, one trapped with an acrimonious ex-partner, one in an expiring sublet and one in a damp and mouldy home they can't afford to heat.
There are some people here too who don't want to be. The "forever" on the older applicant's form, however well-intentioned, made me nervous because of this. Our housing co-op was built as short-term accommodation with students – assumed to be young, single, "mobile" people – in mind, according to early documents. People weren't meant to stay a long time because of the relatively poor standard of accommodation. Our houses are more overcrowded than the legal requirement for private-rented homes, with eight people to one kitchen and one shower. We're near an incinerator and back on to a railway line. The soil in our garden – once used as a dump by the council – is too toxic to grow vegetables in. 
It's also a really great place to live. There is a community (that happily includes older people); there are often parties; being involved raises interesting questions about how we should live; most of my housemates are a joy, who got me through lockdown and bolster my life; and – importantly – we are free of a landlord. But for many people, it's not a place to stay forever or to grow old. There are a lot of needs we can accommodate, but we can't be anything other than what we are: 14 crowded, shared houses, squashed together, where you can't have a baby or a dog. It can be tiring to live with so many people. And it's draining to live with those who feel trapped, resentful and unhappy. But for many, there's no choice to leave. When I moved in in 2017, renting something equivalent would have cost around twice what we pay – now it's probably three times as much, and a struggle to find. A studio flat, meanwhile, is absolutely out of reach for almost everyone.
Some members with complex mental health and addiction issues need support that we can't give. A few behave in ways that are outright antisocial. This is to the detriment of the rest of the co-op, which relies on the voluntary work of members to sustain itself, which in turn requires enthusiasm and at least some level of social cohesion. But how can we ask people to leave when there's nowhere for them to go?
In the 1970s, when the co-op was built, I'm sure things weren't easy. Even then, it was founded in order to take weight off local housing stock, which would in turn help low-income families find homes. But it was also built to be an option, not a trap amid a lack of them. 
Now it faces heightened questions. What can we do to plug the gap when we can only house around 100 people in a city of ten million? Is the best use of our resources to house those with the greatest absolute need, or the greatest capacity to contribute? And is it ever alright to evict someone?
I am probably not entitled to want a whole street of space from my ex, at the expense of someone else's housing. Ultimately, my story is among the pettiest examples of how the rental crisis is impacting everyone, even in one of the last remaining pockets of genuinely affordable and secure housing in London. But for me, the bleak absurdity of the situation has underlined some big questions too, about choice, what we can aspire to, and what we must start to accept. It makes me wonder if London is viable for me anymore.
Details have been changed to avoid identifying individuals.
Charlotte England is head of articles at Novara Media.