Rory Stewart Slams Keir Starmer for 'Disgusting' Treatment of Jeremy Corbyn
'Corbyn, whatever you think of him, is a major figure.'
11 September 2023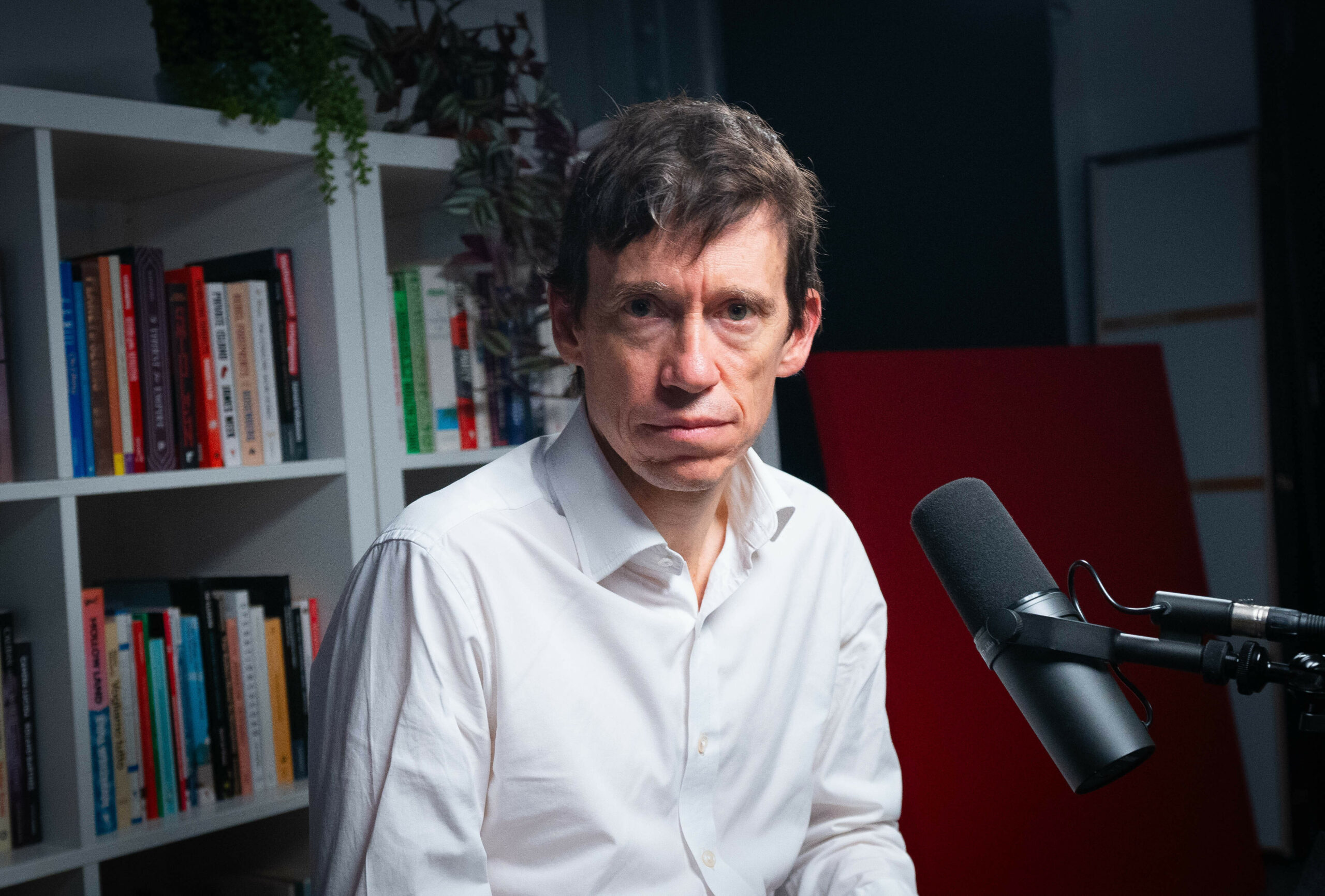 Photo: Jonah Braverman/Novara Media
Former Conservative MP Rory Stewart has said he thinks Keir Starmer was wrong to suspend Jeremy Corbyn, suggesting the Labour leader fears political challenge.
"I think it's disgusting he was thrown out of the Labour party […] I mean, it's mad," he said in an interview with Novara Media contributing editor Ash Sarkar. "Jeremy Corbyn, whatever you think of him, is a major figure who represents a very significant part of Labour history and heritage."
NEW: @RoryStewartUK says it's "mad" and "disgusting" that Jeremy Corbyn was kicked out of Labour, and accuses Keir Starmer of "trying to micro-manage" the party. pic.twitter.com/ufuOzM4WOl

— Novara Media (@novaramedia) September 11, 2023

Starmer removed the whip from Corbyn in 2020 over his response to a report by the Equality and Human Rights Commission that said the Labour party had unlawfully discriminated against Jewish people during his tenure as leader.
Corbyn's statement, which accepted the report's findings, also said that "the scale of the problem was also dramatically overstated for political reasons by our opponents inside and outside the party, as well as by much of the media."
Asked why he thinks Starmer suspended Corbyn, Stewart said: "I think he is running a very controlling business with about three or four people trying to micromanage the Labour party. I think he lacks confidence."
Stewart drew an analogy between how Starmer has treated Corbyn and how he was treated by Boris Johnson, who in September 2019 sacked 21 moderate Tory MPs – among them "two chancellors of the exchequer, six cabinet ministers [and] Winston Churchill's grandson" – for refusing to back his Brexit deal.
"I believe in politics as being about embracing difference and compromise and persuasion and conversations amongst different people," said Stewart. "I was proud to be in debates on Afghanistan with Jeremy Corbyn, I listened to him carefully."
Stewart added that he "really liked" Corbyn, whom he found "thoughtful" and "courteous", as well as being "much closer to being right about Afghanistan and Iraq than most of the Labour or Conservative parties."
Stewart is only the latest Conservative to defend Corbyn. Shortly before the 2019 general election, former commons speaker John Bercow – himself Jewish – told Alastair Campbell (now co-host with Stewart of a popular politics podcast) in an interview for British GQ that he didn't believe Corbyn was antisemitic, contradicting the received wisdom within the media and political establishment at the time. Bercow defected to Labour in 2021.
Within his former party, however, Corbyn remains persona non grata: in March, the party's national executive committee voted to ban him from standing for Labour in the next general election, bulldozing the wishes of Corbyn's local Labour party.
The ban has prompted Corbyn, who is the most popular politician in the UK, to seek creative ways to circumvent Starmer. In August, he told an audience in Edinburgh that he was considering a London mayoral bid, as Labour incumbent Sadiq Khan hangs on by a thread.
The Labour party has gone to great lengths to expunge all traces of Corbyn's legacy, expelling members en masse and spending millions suing pro-Corbyn former staff members.
The full Downstream interview with Stewart premieres on Novara Media's YouTube channel at 6pm on Sunday.
Rivkah Brown is a commissioning editor and reporter at Novara Media.