Activist Disrupts Leader's Speech at Labour Party Conference
He's from a new group called People Demand Democracy.
10 October 2023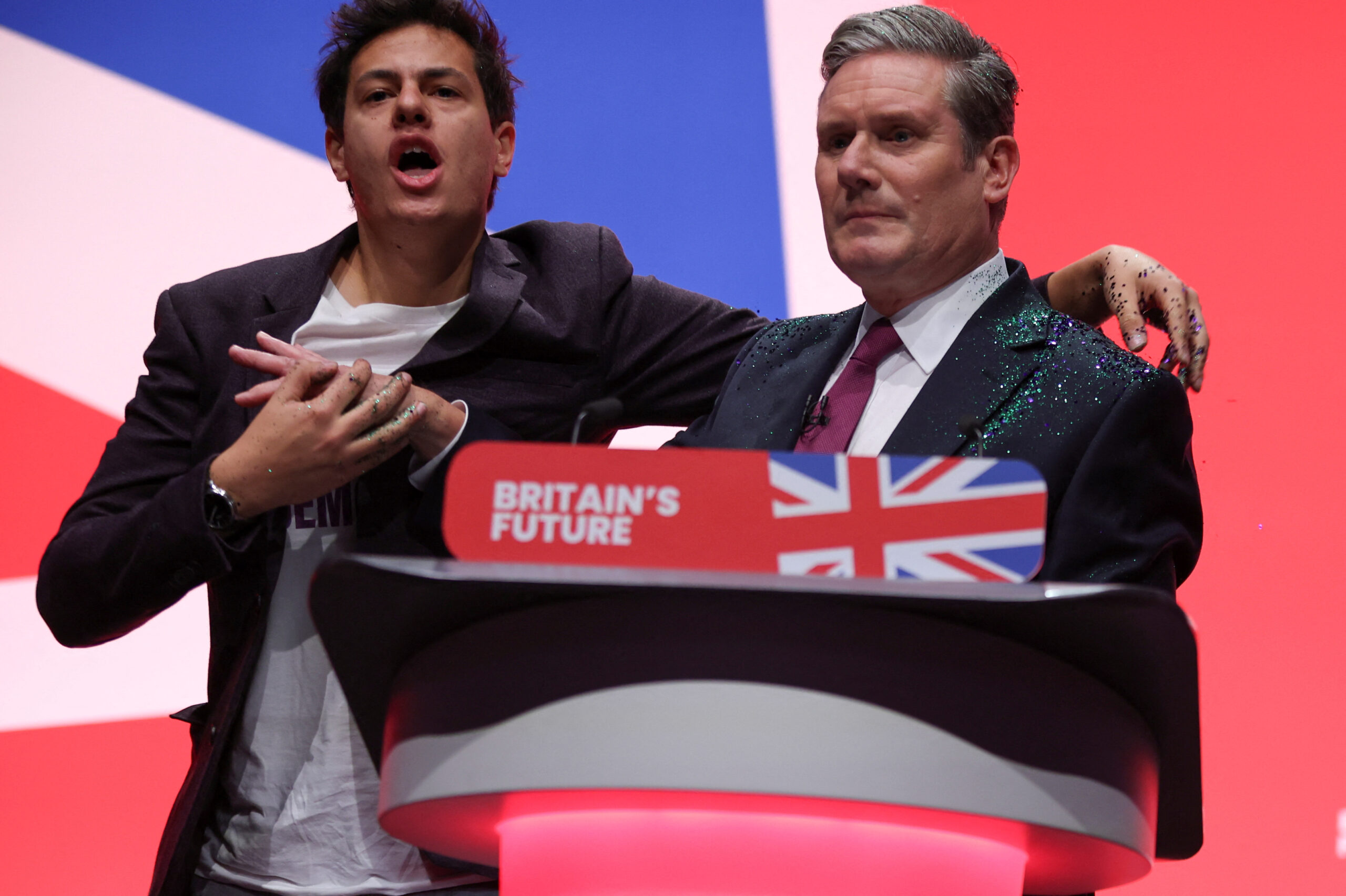 A protester from People Demand Democracy covers Keir Starmer in glitter. Phil Noble/Reuters
An activist has disrupted Keir Starmer's speech at Labour party conference.
The man climbed onto the stage in Liverpool and poured glitter over the Labour leader, before being dragged off by security and arrested by Merseyside police. 
"True democracy is citizen-led," the activist, from new group People Demand Democracy (PDD), said. "Politics needs an update.
"We demand a people's house. We are in crisis."
After taking off his glitter-covered suit jacket, Starmer responded: "If he thinks that bothers me, he doesn't know me.
"Protest or power – that's why we changed our party, conference," he continued, to applause from the audience. 
PDD is calling for "a fair, proportional voting system for Westminster elections and a permanent, legally-binding national House of Citizens, selected by democratic lottery" according to its website.
"Crises such as cost of living and climate are related. Their roots lie in the question of power: who has it and who doesn't," the group said online. 
"Our democracies are incomplete, undermined and broken. […] If we want to deal with any of the crises we face, we will have to upgrade our democracy."
Clare Hymer is a commissioning editor at Novara Media.