Emergency Brake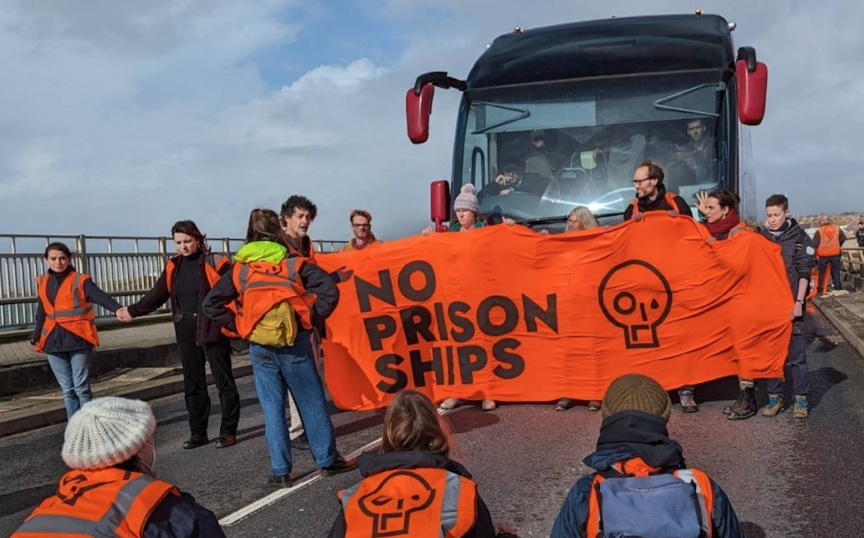 Just Stop Oil is a group focused on climate change. So what were they doing blocking the path of a coachload of migrants last week? It all has to do with the effects of a warming world and predictions about the displacement of millions of people.
In this episode, Richard Hames follows JSO activists as they prepare for direct action on the road to the Bibby Stockholm barge. Talking to protestors, climate researchers and activists from other campaigns, he finds out about the complexity of 'climate migration', the possibilities and limitations of non-violence, and the kind of mental preparation required to commit to a campaign that could last a lifetime.
On Wednesday, 25 October at 7pm BST, Just Stop Oil will host an online migrant solidarity panel featuring Asad Rehman (War on Want), Tara Povey (Refugee Action), and Cristell Amiss (Global Women Against Deportations) discussing the ties that bind climate justice with migrant justice.
Written and produced by Richard Hames.
Published 25 October 2023