Welcome to Strike School, the Programme Teaching Global Workers to Fight Back
20 October 2020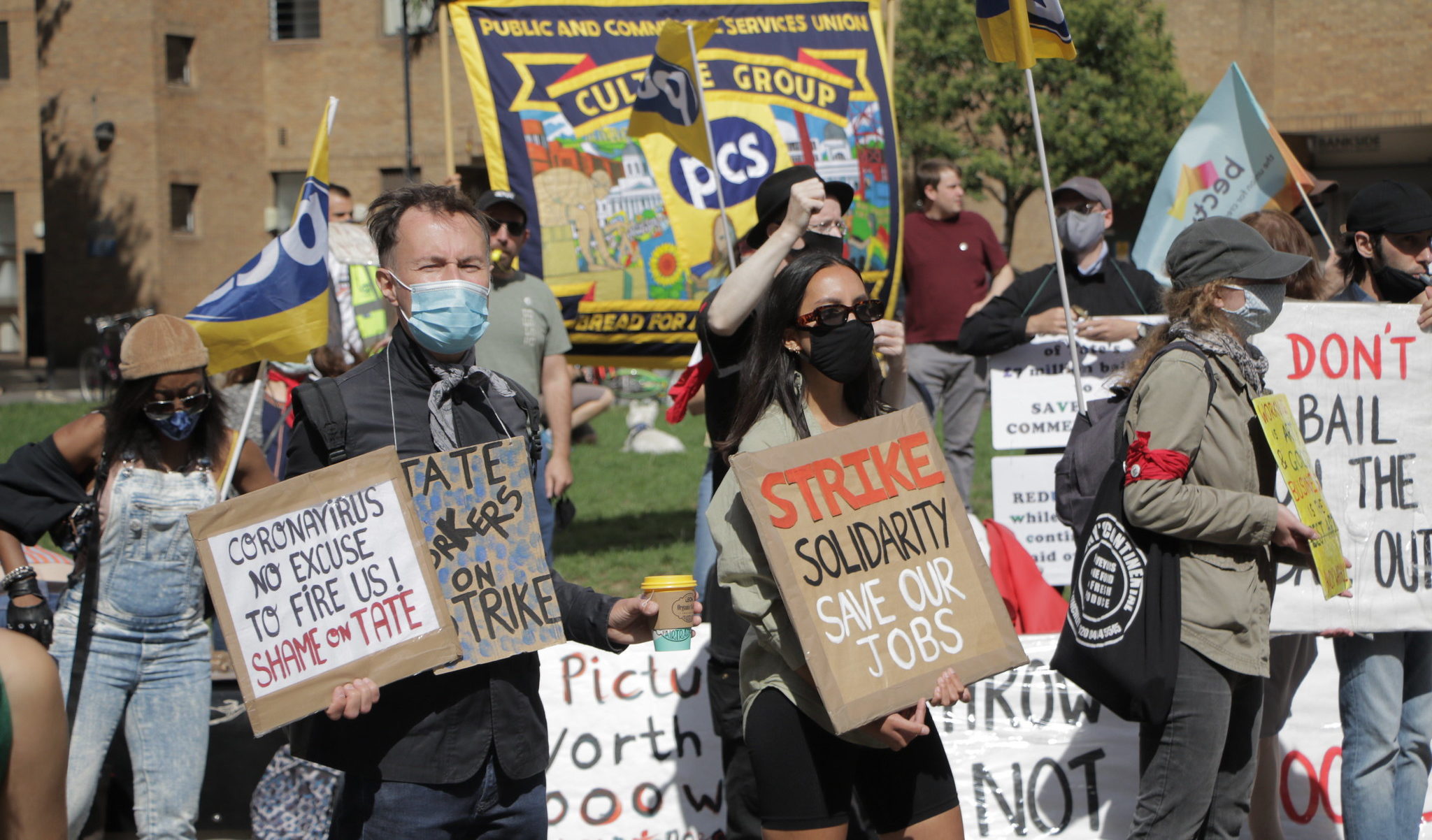 Socialist Appeal/ Flickr
"The strike is the most powerful experience that I've ever had in terms of transforming anything," says Stacy Davis Gates, vice-president of the Chicago Teachers' Union. "There is almost a religious transformation [in] seeing tens of thousands of people struggling together [over] a list of demands that will make the world better."
Davis Gates is addressing an audience from over 70 countries – 2,500 people, spread across every continent – with simultaneous interpretation into six languages. The session is the last in Strike School, a free online training and networking course for activists who want "to develop the organisation required to hold super-majority strikes".
Hosted by renowned trade union organiser and educator Jane McAlevey, and political education institution the Rosa Luxemburg Foundation, Strike School is part of a series of training programmes called Organising for Power, designed to upskill activists by teaching them strategic approaches to resistance.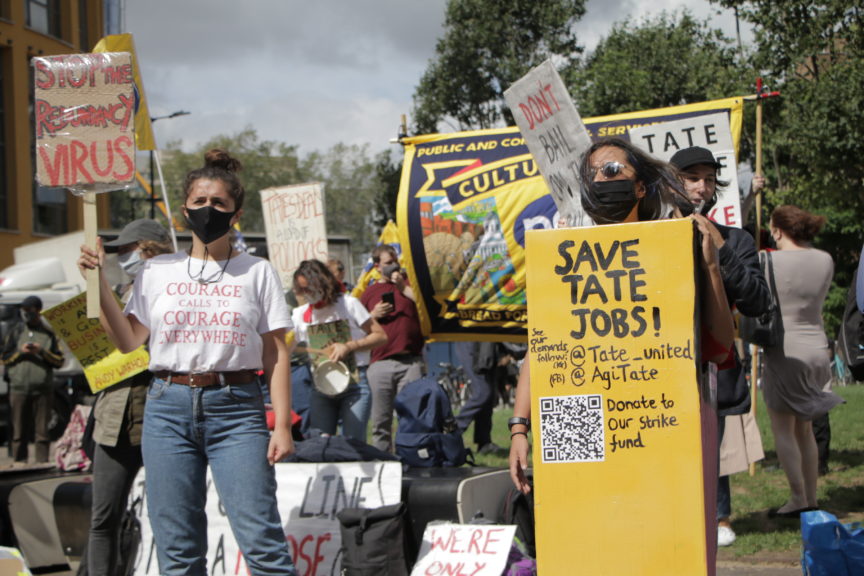 Running twice a week (with two sessions each day, allowing participants to join from different timezones) since late September, Strike School has covered everything from how to identify leaders to "structured organising conversations" to community organising – and, crucially, how to launch a strike.
Clare Hurley, vice-president of the Kent university branch of the University and College Union (UCU), tells Novara Media she felt "an amazing feeling of solidarity" at Strike School.
Her branch is already planning to implement techniques taught on the course, she says, beginning with a "structure test" – a way for organisers to map their workplaces, identifying strengths and weaknesses. "You build up layers of campaigns," Hurley explains, "so you might have a petition, then you might have a photo petition, then you might ask all workers to wear a certain colour". By testing the loyalty of members in this way, organisers can "build towards a really strong ballot and strike at the end".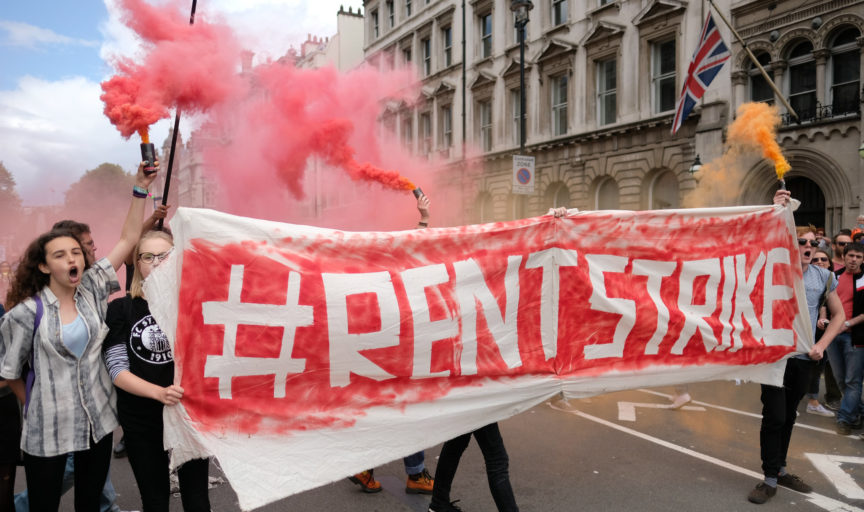 Organising for Power ran its first pilot event late last year, then a second – 'coronavirus and everything after' – in the spring. Strike School was already on the agenda when Covid-19 hit, says programme coordinator Ethan Earle, but the pandemic increased the imperative to make it happen quickly and to make it powerful. "We decided in late March that we needed to change our plans," he explains, over the phone from his home in Paris. "We realised there was a huge range of people who need something like this programme right now."
From frontline workers risking their lives to fight the pandemic, to at-risk individuals who can't leave their homes, hospitality workers and those who are simply acutely aware of the economic downturn and austerity that always follows a major global shock, Strike School aims to engage everybody, Earle says. While most participants heard about the course and joined via their union branches, some are independent organisers working on issues like housing, climate justice and anti-war campaigns, he adds.
At the beginning of Tuesday's call, Earle welcomed by name some of the hundreds of global groups that had joined the session: a nurses' union from Brazil, a network of at-risk frontline workers in Mexico, a medical union in Kenya, public service workers from Ghana, a teachers' union in Jordan, postal workers in Palestine and a students' union in Pakistan.
For some, internet accessibility has been an issue. "It's something that we may take for granted," Earle says, "but when you're working with people all across the world there are just areas where there is not good internet. We had folks from Mexico to Zimbabwe that would drive 45 minutes to get together in one place where they were assured to have good internet".
The programme organisers also had to put significant thought into how to translate what might ideally be in-person teaching into effective online sessions. A 25-person 'pedagogy team' of activists put the course together, adapting lessons from McAlevey and other political educators, but incorporating a strong focus, too, on meeting other organisers, sharing ideas and putting skills into practice in virtual breakout rooms.
This participatory element is key, Earle says; in contrast to most online political events, Strike School isn't intended to be "a big webinar where a really famous person talks to you for two hours about neoliberal capitalism, but something that's actually getting folks to do work to develop themselves to fight the fights that we need to fight against neoliberal capitalism, and rightwing authoritarianism, and their many manifestations in our daily lives".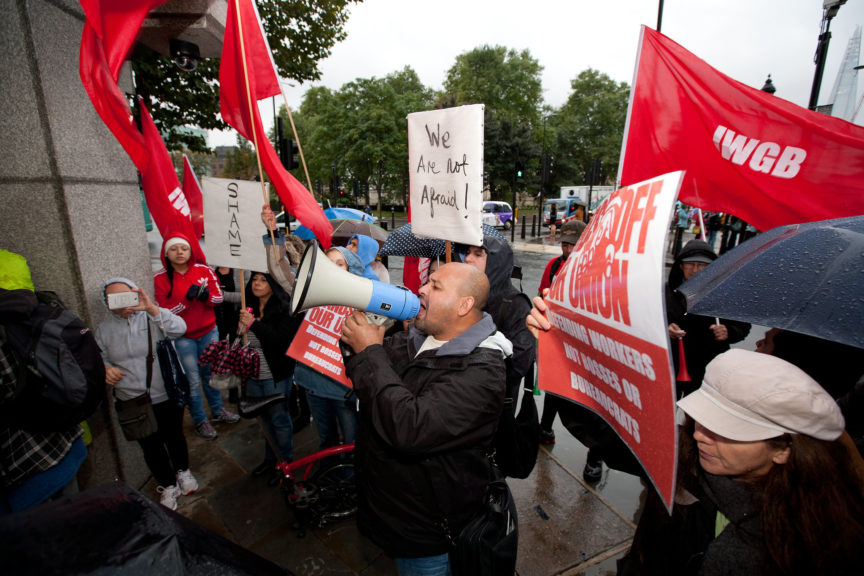 A call last week included a discussion on how to initiate a strike, led by members of the National Union of Metalworkers of South Africa and covering issues such as formulating demands, facing divisions amongst workers, and confronting violence provoked by bosses – as well as a session on strike mechanics by organisers from the United Teachers of Los Angeles.
Like UCU organiser Hurley, Amardeep S Dhillon, from the South London Bartenders Network, speaks of a feeling of solidarity among participants. "[Organising] can feel quite isolating," he says. "Tapping into something global, a movement of workers, that's really powerful." Strike School also taught him practical lessons, he says, that will inform his future organising, and which he plans to pass on to comrades.
Hurley emphasises that now is a critical and challenging moment for political organising. "Obviously a lot of people right now are scared of losing their jobs," she says, "[they're up against] that divide and conquer [tactic] and fear that's being sown by managers, but the only way we're going to ride out that storm is to stand united with each other."
Earle thinks the pandemic and the economic fallout is galvanising people into taking action. "Across the globe, we're seeing very similar responses to the current pandemic – the macroeconomic responses, the state responses," he says, "they're bringing us together. We've already seen a number of strikes in the education sector, we heard about strikes in Peru in the healthcare sector … there's talk of a general strike in South Africa."
"It's a defensive struggle," he stresses, "but I can at least be hopeful that people are organising to fight back, and hopeful that we're playing even just a tiny part in that process, in bringing these thousands of people together to do that".
Sophie K Rosa is a freelance journalist. In addition to Novara Media she writes for the Guardian, VICE, Open Democracy, CNN, Al Jazeera and Buzzfeed.