A Group of Renters Just Won £19,000 From Their Billionaire Landlord – And They're Just Getting Started
Cheers, John Christodoulou - this round's on you.
23 July 2021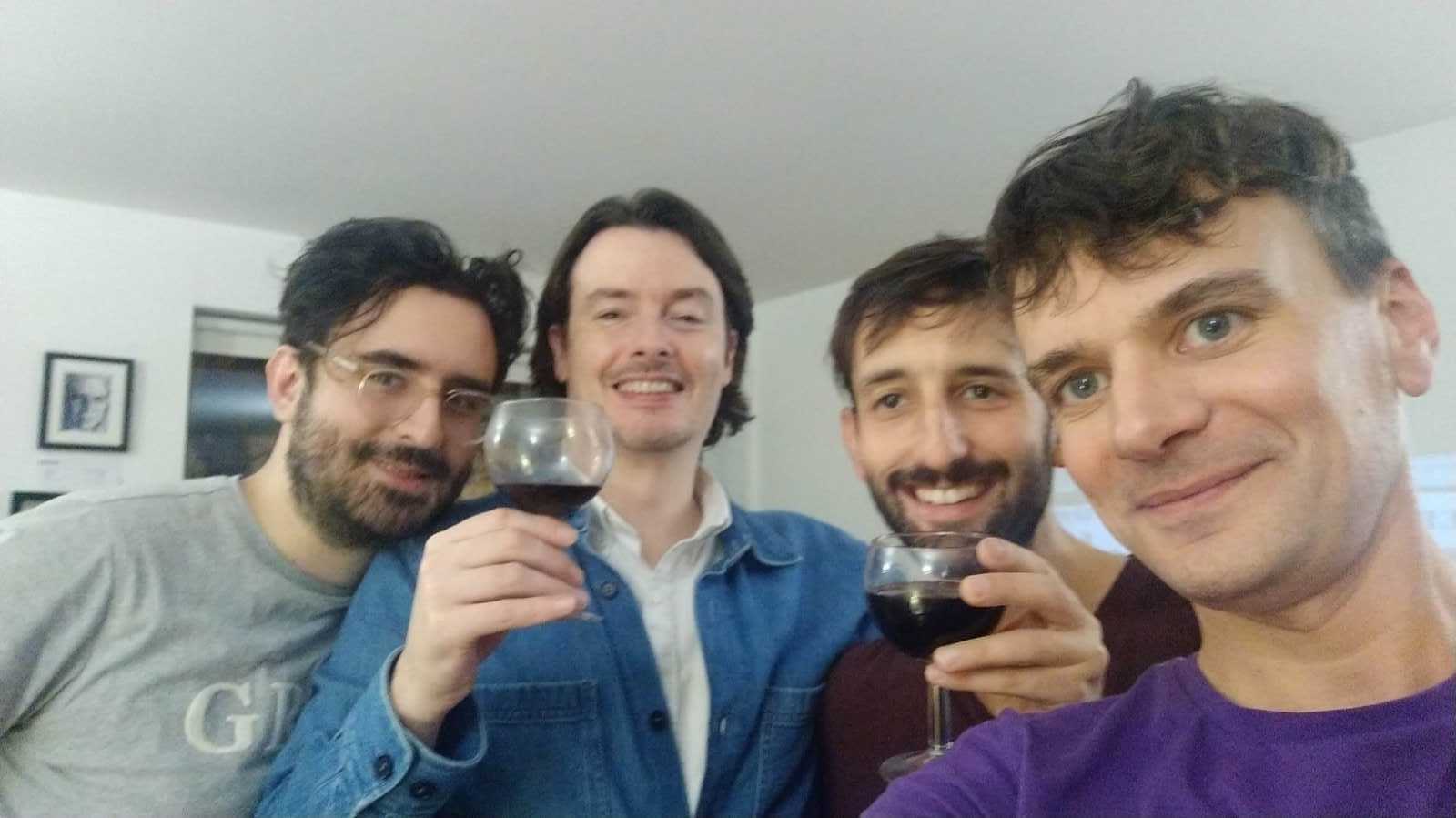 Left to right: Foivos Dousos, Daniel Mapp, Jordan Osserman and Marc Sutton. (Jordan Osserman)
A group of London renters told to use their unspent lunch money to pay up during the pandemic will be dining out for quite some time on the £19,000 they've just won from their billionaire landlord.
In a historic court ruling, John Christodoulou – a Monaco-based property magnate and 82nd on the Sunday Times Rich List – has been ordered to pay £19,000 to four of his ex-tenants for failing to correctly license his property.
On Wednesday night, a housing tribunal approved Jordan Osserman, Marc Sutton, Foivos Dousos and Daniel Mapp's request for a rent repayment order (RRO), a little-known legal mechanism that since 2004 has meant renters can get back up to a year's rent if their landlord has failed to license a house in multiple occupation (HMO).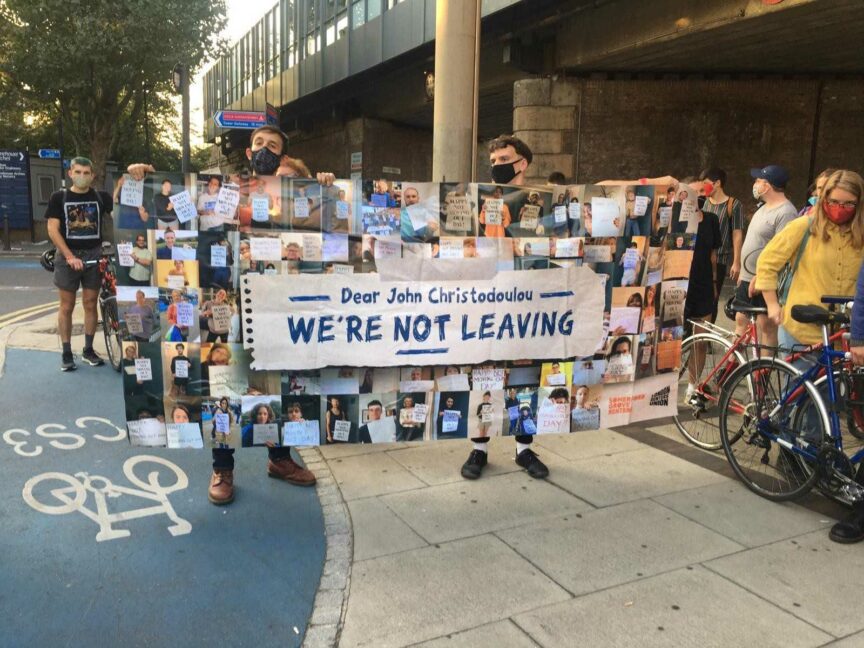 Though not unprecedented in itself, Wednesday's judgement is likely to trigger a chain reaction that stands to benefit not just this household but their entire block. Somerford Grove Renters (SGR) – an association of tenants living in properties owned by Christodoulou in Stoke Newington, north London – estimates that 50 further SGR households could be eligible for RROs totalling half a million pounds. Osserman says he expects theirs will be "the first of many wins to come".
Yet this one feels especially significant given how central the household has been to SGR, established last April to demand better treatment from Christodoulou. Osserman and Sutton in particular have been instrumental to the group, and at great personal cost.
Hey @YianisCY 👋 we've now got three MPs publicly condemn your behaviour and show their support for us — how will it take before you agree to meet? https://t.co/PBJokjruxJ

— Somerford Grove Renters (@GroveRenters) November 10, 2020
SGR – which has received the backing of London mayor Sadiq Khan, mayor of Hackney Phillip Glanville and Labour MPs John McDonnell, Zarah Sultana and Diane Abbott, who proposed an early day motion in their defence – has become a critical frontier in the battle between landlords and renters that has raged throughout the pandemic. This is in part because of its scale – it's unusual for 170 neighbouring households to share a single landlord – and in part thanks to its optics – hundreds of renters drowning in arrears while their slumlord sips Martinis on his megayacht.
Left to right: @Aminaminky on the mic at yesterday's @GroveRenters @LDNRentersUnion protest, telling us our struggle is an anticolonial one; me, considering a career change to bodyguarding. pic.twitter.com/ex8omE3zbd

— Rivkah Brown (@RivkahBrown) September 22, 2020
Yet despite the attention it has attracted, the campaign's core demands – a 20% rent reduction (or roughly 0.04% of their landlord's £1.8bn fortune) and a stay on evictions until the end of 2021 – remain unmet, making this the group's first major victory. "It's really exciting news for myself and my flatmates," says Osserman, "but also […], more importantly, justice for Somerford Grove Renters."
Last night our members at Somerford Grove in Hackney and many supporters protested at a hotel owned by billionaire landlord John Christodoulou.

We sent him and landlords across our city a clear message: we won't let you bully us out of our homes during a pandemic. pic.twitter.com/IHohLyBfeW

— London Renters Union (@LDNRentersUnion) September 22, 2020
After a gruelling all-day tribunal hearing last month – during which the judge asked why, if the landlord's treatment had been so bad, the group hadn't simply left their home – Osserman says he's surprised by the verdict. Then again, he says, the judgement did give some indication of where the judge's sympathies lay.
The judge awarded the group two-thirds of the RRO they sought, deducting around £10,000 for the landlord's "good conduct". She must, says Osserman, have "a really twisted idea of good conduct": "The fact that the landlord replied to our emails meant that they were behaving as good landlords," despite the "detailed list of examples of bad conduct" the group had submitted to the court. 
One such example, about which the tribunal heard at length, was a boiler that remained broken for an entire month this winter. When the flat demanded compensation, the landlord offered £150. It may have helped, says Osserman, that the landlord knew the court case was upcoming, and that they would be rewarded for good behaviour.
To Osserman, the judge's most egregious oversight was of the landlord's aggressive union-busting. In their submission to the court, the household set out "a campaign of harassment and intimidation" that the landlord and letting agent, Tower Quay, had waged against SGR and their household in particular. This included instructing security guards to film tenant organisers; infiltrating a tenants' WhatsApp group from which they illegally shared information with The Guardian; and sending legal letters containing overblown threats.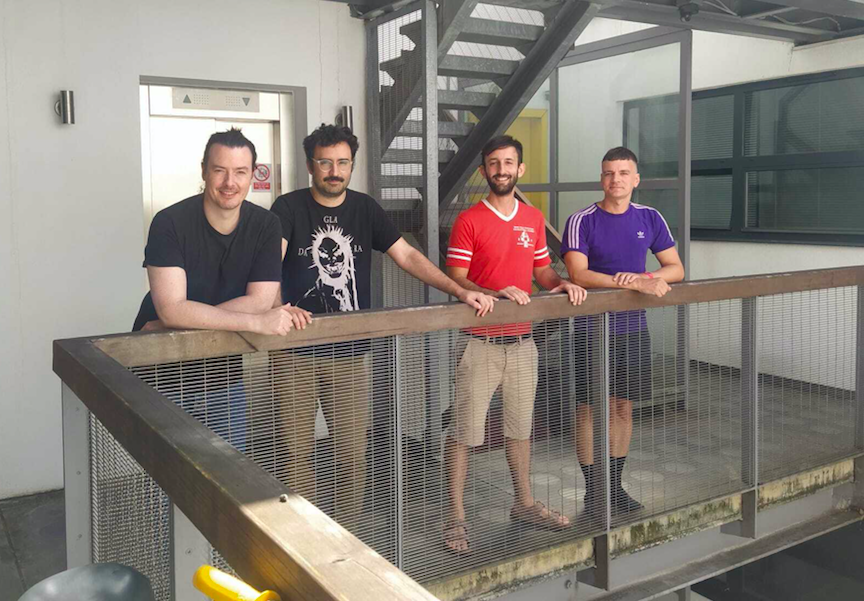 Things came to a head in July of last year, when Osserman's household was served with a Section 21 (or "no-fault") eviction notice, in what they believed was revenge for tenant organising (revenge evictions have been illegal in the UK since 2015, though legislative protections are limited). To Osserman, their ordeal sweetens the RRO: "[It] feels like some kind of justice after we were unfairly evicted."
The landlord's bullish response to the organising has had a chilling effect: a number of SGR members dropped out after receiving legal letters from the letting agent soon after the group formed. Yet there are hopes the recent news will fire up the block once more.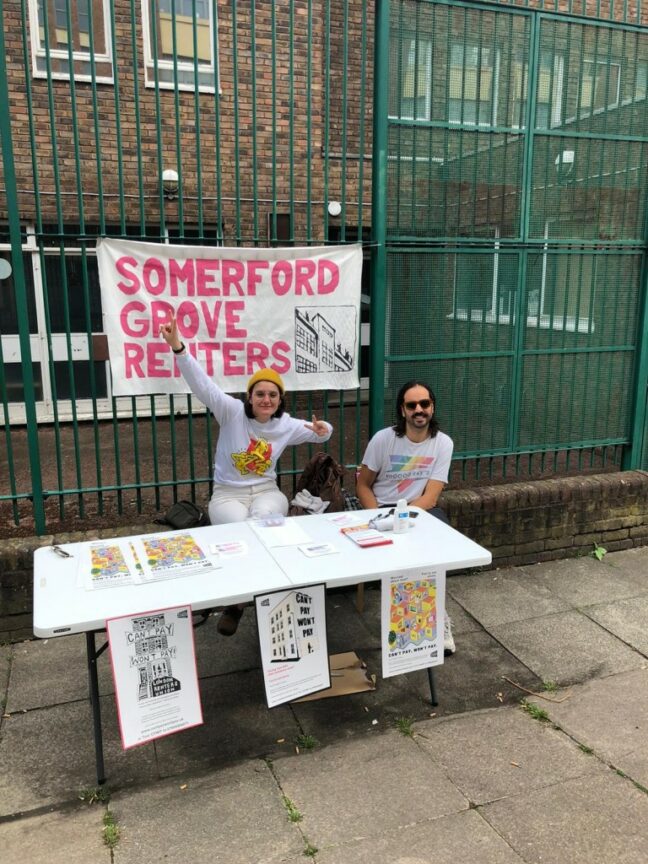 Moritz Herle lives on Somerford Grove and is active within both SGR and the London Renters Union (LRU), which has closely supported the organising effort. "In the LRU, the way we try to […] build power is by doing things in public that inspire other people to join, that change their minds," he says. Already, he can see the RRO doing just that: "I think there are a few people in the building who were a bit on the fence, but now [see] this positive outcome think and think, 'Oh, maybe that's doable.'"
Andy* is one of those people. He's lived on Somerford Grove since August 2020 but has "largely watched the renters' union stuff from the sidelines": "There is […] anxiety about retaliation," he admits. "When we moved in in October, my flatmate and I hoped we'd be here for a few years […] we didn't want to get off on the wrong foot […] we were worried about being able to keep our home."
Yet while he still feels unable to be publicly involved in SGR (hence why he isn't using his real name), the group has emboldened him to stand up to the landlord in private. He and his flatmate recently requested a rent reduction, a decision he credits to SGR: "The organising made it feel more manageable and realistic." He says Osserman and co's win has left him feeling "empowered"; he messaged Osserman shortly afterwards to see if he too might be eligible for an RRO.
SGR reckons many are. The group has formed a committee of residents who meet weekly to assemble RRO applications on behalf of other residents; they are currently preparing ten, with a further forty in the pipeline. If successful, these cases could win these renters half a million pounds of their landlord's money. In return for the group's assistance, RRO applicants are asked to donate a proportion of any winnings to a new fund, one whose purpose is undecided but may include relieving financial hardship; funding further organising; and paying for the redevelopment of a plot of land shared with the neighbouring council estate.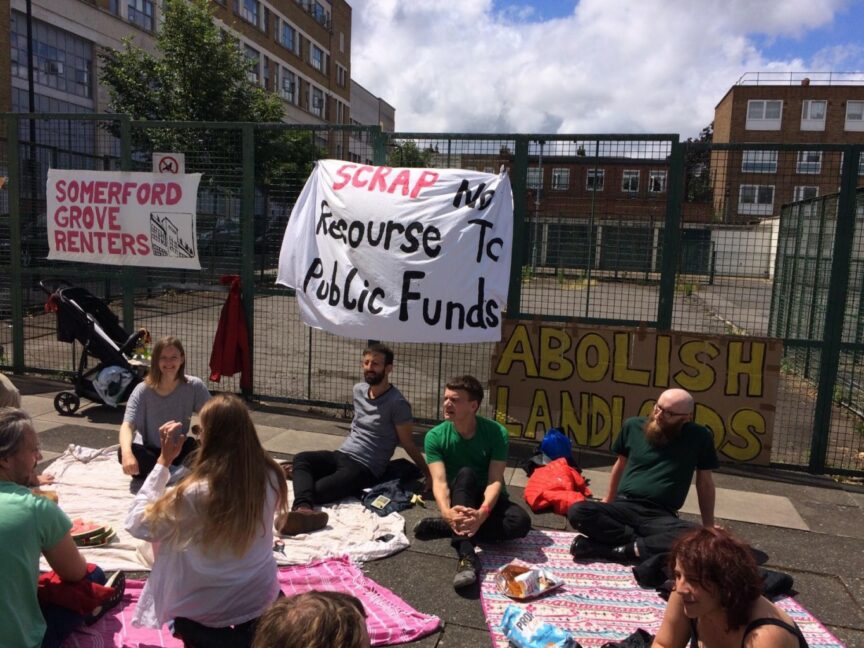 Osserman is aware that after a year of organising his neighbours with limited success, he has caught out his landlord with a legal loophole. However he also believes the litigation has fertilised the grassroots: "The very process of filing these cases has created a sense of community." He sees the law as a weapon in SGR's arsenal, hoping to use the threat of further RROs to force Christodoulou to the negotiating table.
Michael Sprack, the barrister representing the group, admires its strategic deployment of the law. "The best movements through history have used the law as part of what they do. […] Somerford Grove Renters has been exemplary in the way that they use rights […] to organis[e] in favour of tenants against powerful landlords."
Herle sees this as an organising victory as much as a legal one, the direct result of the people power SGR has amassed – with doorknocking and leafleting, picnics and phonebanks – over the course of the pandemic. "This is an example of how these large corporate landlords use anything they have against you – lawyers, threats, the whole story, but actually" – he laughs – "if you persist and are smart, you can win."
Tower Quay declined to comment.
Mayor of Hackney Philip Glanville said: "This situation was a case study in all that is wrong with our private rented sector, so I'm delighted that through our investigations against the landlord and the evidence we gave in court we were able to support the tenants to get the repayments they deserve.
"The tenacious campaigning and bravery shown by the residents at Somerford Grove have demonstrated that tenants don't simply have to put up with mistreatment from private landlords. Our door is open to other renters in Hackney suffering similar issues so that we can support them to take action."
Rivkah Brown is a commissioning editor and reporter at Novara Media.