Sex Worker Rights Are Disability Rights
There's a reason so many sex workers are disabled: the industry is far more accessible than most others.
22 November 2021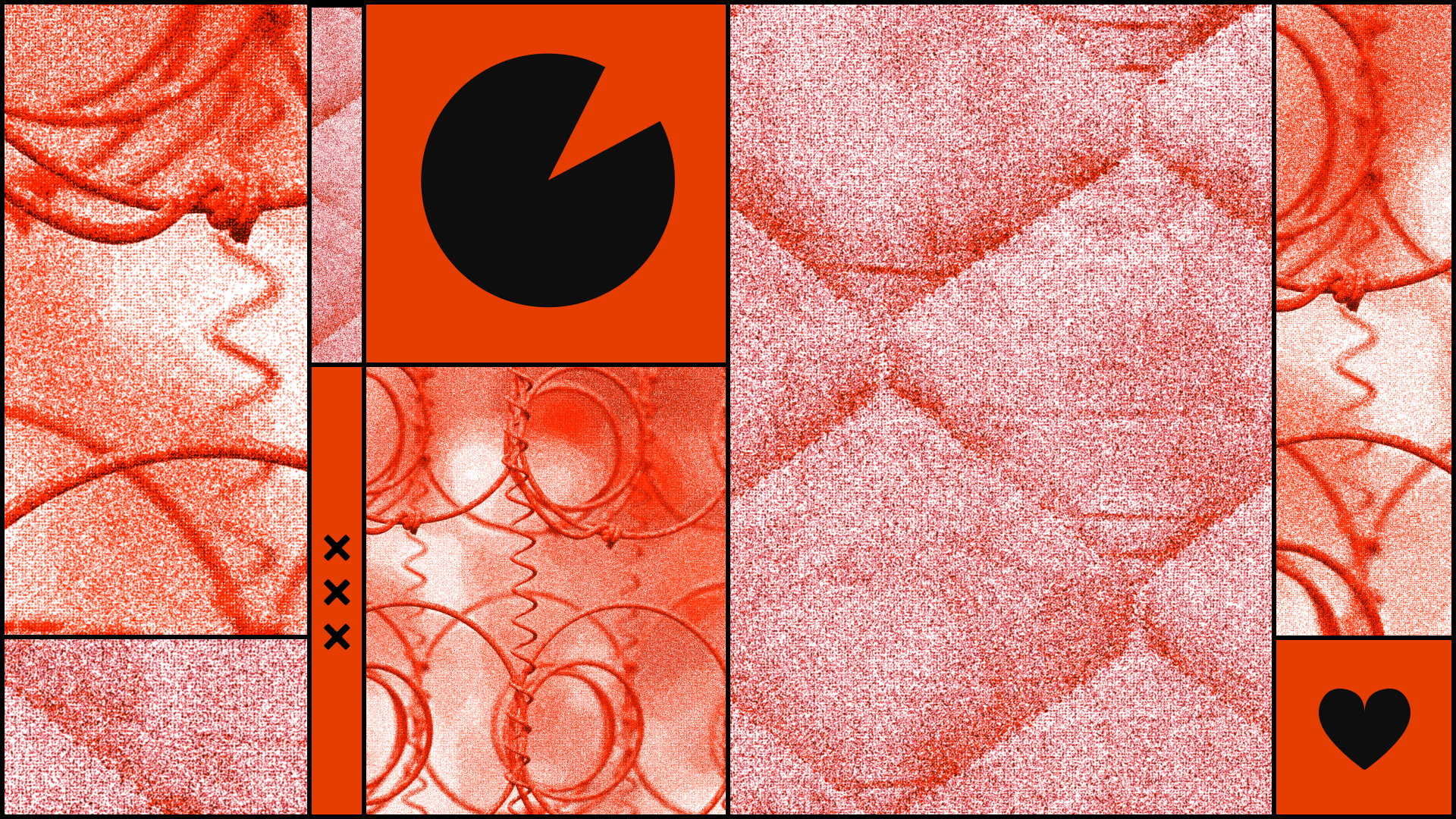 (Pietro Garrone / Novara Media)
Listen to this article as audio:
An appeal court recently overturned a ruling that said a care worker would not be breaking the law if they supported their client C, a 27-year-old autistic and learning disabled man, to make a booking with a sex worker.

The nuanced and sensitive case – which would have meant other carers who helped disabled people to visit sex workers would not be committing a criminal offence – spanned two different courts and many months, and has raised numerous important questions around human rights, autonomy, sex and disability.
However, some have framed it simplistically as pitting the rights of disabled people against the rights of women. 
Sex-worker-exclusionary radical feminists (Swerfs), some of them disabled, have argued to journalists and on Twitter that the original ruling prioritised a man's right to pay for sex over women's rights, which they believe are threatened by the existence of sex work. Describing the ruling as "part of the renewed objectification of the female", campaigners said it fuelled misogyny and could be "degrading" for care workers.
Missing from the debate were the voices of sex workers – and any acknowledgement that a disproportionate number are disabled.
"Sex workers are disabled by and large," argues Lydia Caradonna, a disabled sex worker, activist and writer. "Lots of us are neurodiverse, lots of us have chronic illnesses." Sex work attracts disabled women, she explains, because it can be flexible, autonomous and well-paid, making it more accessible to some people than other workplaces.
By prioritising moral debates around a man's right to access a service over concerns about the safety of the community providing those services, sex work abolitionists are failing to act in the interests of the many women and disabled people who choose to work in the industry, Caradonna argues.
Wow sure wish I'd been campaigning about sex work and disability for 5 years, including giving evidence in Parliament about disability benefits and sex work and writing thousands of words on the topic. Wish I'd thought of that https://t.co/qx5FnNZNBB

— Lydia Caradonna 💥 (@LydiaCaradonna) July 28, 2021
Jason Domino is epileptic, dyslexic and has dyscalculia. He says being disabled was a "massive reason" why he became a sex worker; other jobs were often exclusionary.
Pinky, who has chronic fatigue syndrome, left her job as a secretary in the NHS to become a sex worker. "I really enjoyed my work, but my brain fog just got to the point where I couldn't do it anymore," she tells Novara Media, adding that her energy levels and ability to concentrate made it impossible to get through the day. Sex work, on the other hand, "is great from a disability point of view, because I very rarely have to be active for an extended period of time"; she is able to make enough money to survive from only working a couple of days a week. 
For some disabled women, who have been the hardest hit by benefit cuts, sex work can be a lifesaving option. A small group of vocal Swerfs, who on Twitter pledge their allegiance to anti-sex worker groups such as Nordic Model Now! and notoriously transphobic groups such as Transgender Trend, are frequently quoted in the press. Pinky sees it as "cruel" that these women are "trying to stamp out what is in many cases a last-resort profession for women who have been failed by the state." It's also misogynistic, she adds "to say that women who have chosen to do sex work are deluded or don't know their best option" in the current system.
When discussing sex workers rights it's important not to just center the fact that we see clients with disabilities; you should be centering the fact that disabled workers deserve human rights and labor reform.

Anyway, good morning. #sexworkiswork /end

— 💕🎂OnlyPomma🎂💕 (@succubusluut) October 29, 2021
Caradonna sees anti-sex-work views on C's case as "so reductionist". Focussing on the morality of the court ruling, she says, shows these feminists are "stuck in second-wave [feminism]", hung up on asking "Is sex a right?" rather than thinking critically about work and power "in the context of capitalism and the patriarchy." 
"I'm quite impressed by the fact sex work abolitionists continually manage to make the sex worker rights movement – a labour rights movement – about one man's penis, rather than systemic issues," she says.
Disabled or not, clients are clients, and workers are workers, Domino points out, which entails a power dynamic. Disabled sex workers – often more so than non-disabled sex workers – depend upon clients for survival, and all clients pose a potential threat to their safety. 
Rather than a client's right to buy sex, Caradonna says, "if we're talking about sex work and disabled people the real, big issue is the fact that current criminalisation really screws over [workers] who are disabled." Under current laws, selling sex is legal, but most activities that surround it are criminalised – so disabled workers, who are more likely to need additional help, says Caradonna – "whether that's a driver, a carer to be around, help booking in appointments, any kind of assistance, or if they want to work in a place that has a management structure" – are "disproportionately criminalised." As a result, "disabled sex workers are more likely to have their money taken under the proceeds of crime act, have their workplaces shut down, or have people like partners implicated as pimps under the law." 
Gladly! Sex work can be a really great way for someone to work for themselves and set their own hours, boundaries, vetting process. It can be a good fit for people with disabilities/conditions that don't mesh with "traditional" jobs/forms of labor. Some really love the work!

— ✨monstress delilah✨ (@DelilahGallo69) November 2, 2021
For Domino, who has epilepsy, Nordic model sex work laws – which outlaw buying sex, criminalising the client but not the worker, and are supported by many Swerfs – would mean increased danger. Under the Nordic model, "if I had a seizure in front of a client, would that client feel comfortable calling emergency services…or would they leave the room, close the door, and pretend they were never there?" he asks. Even under the current level of criminalisation in the UK, he says, a flatmate could feel the same way – because facilitating sex work is illegal. 
"These are the issues we should be talking about, not whether or not disabled men deserve to get their dick sucked," says Caradonna. 
In conversations about disability and sex work, the focus needs to be on decriminalisation for workers' rights and safety, increasing the accessibility of all jobs, and fighting for a world in which everyone has what they need to survive, argue the disabled sex workers interviewed by Novara Media. In these struggles, Caradonna hopes that the disability rights movement and the sex worker rights movement can unite. 
"It's quite annoying that we don't tend to hear a lot from the disability rights movement about sex work, when so many sex workers are disabled because workplaces, in general, are inaccessible," says Caradonna. "I think it is really important [to acknowledge] that the sex worker and disability rights movements are essentially the same thing."
Sophie K Rosa is a freelance journalist. In addition to Novara Media, she writes for the Guardian, VICE, Open Democracy, CNN, Al Jazeera and BuzzFeed.