How We Won: The Live-In Nannies Who Fought Against £1 an Hour Pay
Pocket money? No thanks.
30 March 2022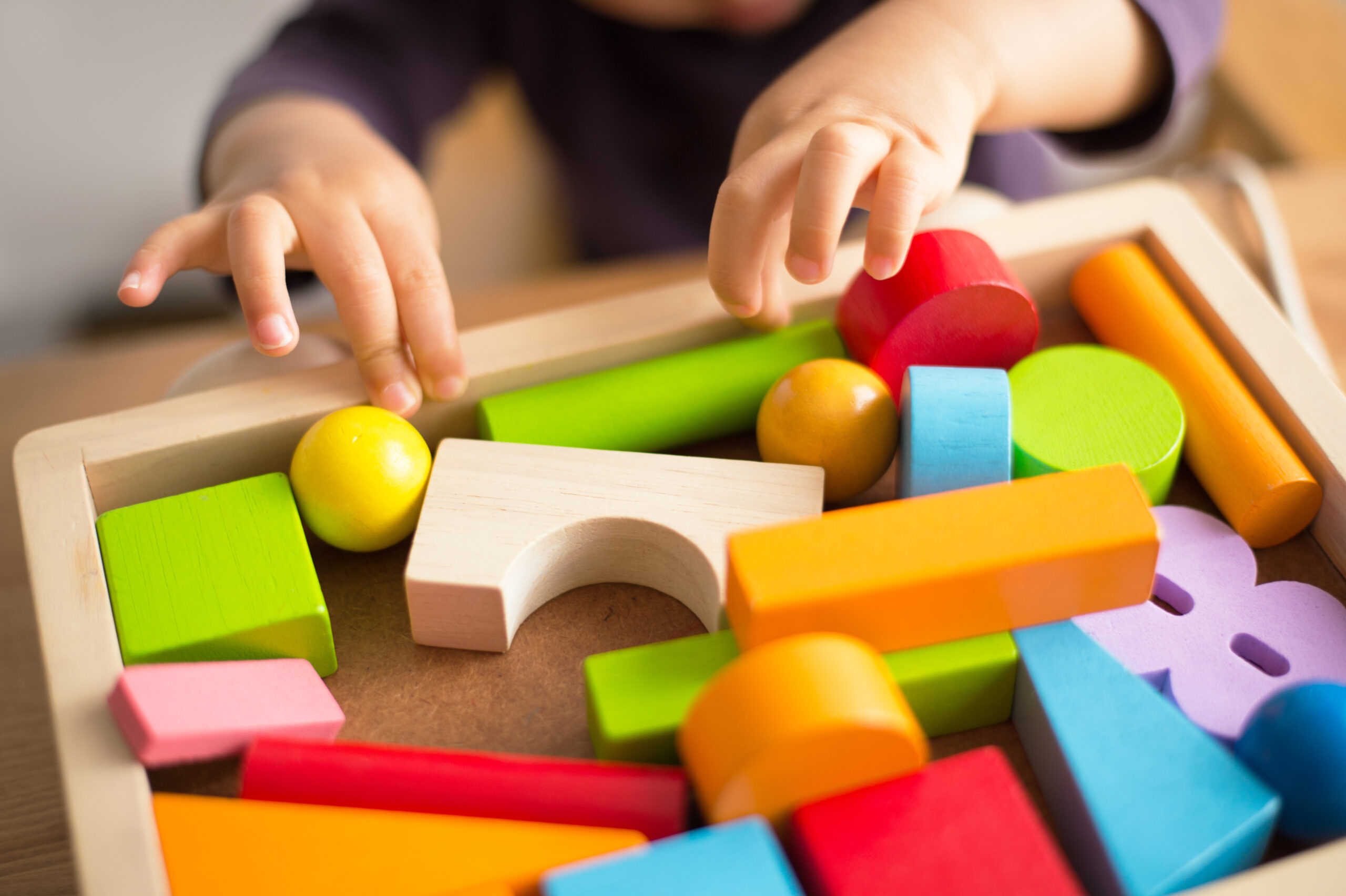 Photo: Adobe Stock
"When you hear the idea of 'a cultural exchange', it sounds great," says Leticia, who came to the UK from Brazil in 2018 to work as an au pair. The reality, she discovered, was worlds away from the idea she'd been sold: that she'd be welcomed into a home as family, and have ample time and money to explore the country and take English classes. 
During her time as an au pair, Leticia worked for two families and was paid between £80 and £100 per week for up to 40 hours of childcare and domestic labour – sometimes more if they asked her to babysit – without breaks. The experience left her feeling "belittled", she tells Novara Media – and as a migrant, she felt unable to demand better pay and conditions for fear of losing her job and having no safety net.
Leticia's experience of au pairing in the UK is far from unusual. The government recommends "pocket money" of £90 a week for au pairs, with the average au pair expected to work around 38.7 hours a week. This month, however, au pairs and other live-in domestic workers in the UK won a historic victory: the overturning of an exemption which makes it legal to pay so-called 'family workers' less than the national minimum wage. 
🚨HUGE VICTORY FOR NANNIES / AU-PAIRS🚨

Last year our members submitted evidence to the @lpcminimumwage on the exploitative minimum wage exemption for 'family workers'

Today the government agreed to overturn the exemption!

💥 🍼We don't just care, we FIGHT 🍼💥

— Nanny Solidarity Network (@nannysolidarity) March 11, 2022
Part of the family?
The 'family worker exemption', part of 2015 national minimum wage regulations, states that workers such as au pairs, nannies and carers are not entitled to the national minimum wage if they are live-in and are "living as part of the family". This is defined as a worker being provided with free living accommodation and meals, and sharing in "family tasks and leisure activities on the same basis as other family members". The exemption is used by employers to justify pay as low as £1 per hour in pocket money and to exclude live-in domestic workers from basic workers' rights. In practice, it is usually applied to young, migrant women who are often undocumented and therefore can't access support such as union protection or public funds, making them more vulnerable to abuse and exploitation. 
One of these au pairs is Amara, who was brought to the UK from Dubai in 2014 by her abusive former employers. She found a nannying job that paid £300 per week for 12 hour shifts, five or six days per week. Having fled abuse, she was "happy" with this – until she began organising with other au pairs and realised how being "part of the family" was contributing to her exploitation. 
Sara, too, initially felt her pay of £80 for a 25-hour week of childcare and housework plus babysitting "was fine", because "[the family was] nice to me" and the children called her "big sister". When it dawned on her that the children she was looking after spent more in one day than she was able to in a week, she "realised it was exploitation". 
The legislative fight against the exemption started in 2020 with a legal challenge by the Anti Trafficking and Labour Exploitation Unit, which argued the exemption was discriminatory because it impacted many more women than men. Consequently, the government asked the Low Pay Commission to seek further evidence on the exemption and make recommendations, which last year saw them call for it be removed, claiming it "provided a loophole for employers to exploit live-in workers and has acted as a barrier for these workers when they seek to protect their rights."
This recent win, however, was underpinned by years of campaigning by grassroots groups and charities – not least by worker solidarity networks built through mutual aid. 
Covid-19 saw many au pairs face homelessness and poverty after employers told them to leave. It was during this time that Sara and Leticia began organising with the Nanny Solidarity Network (NSN), a worker and migrant-led organisation set up to provide support, resources, community and space for collective action to au pairs across the UK. They organised immediate mutual aid for au pairs, such as emergency housing and a hardship fund. "The original intention," says Leticia, was "just survival." But this support "started to build community" among once-isolated, precarious workers – and built power towards challenging the system that was exploiting them. 
Amara had a similar experience organising with the Voice of Domestic Workers (VDW). Whilst offering material support and advice to vulnerable domestic workers – such as not to smile in pictures with your employers like they're your family ("they can use it against you someday", she explains) – the group's approach is to foreground the importance of collective action. "From the very start […] we were telling them, 'we have this campaign, we need to be on the frontline'", she says. 
This groundwork meant that when the time came for workers to give evidence to the Low Pay Commission, they were in a strong position. The networks they had built, says Leticia, became "a platform to push for this policy change". 
Members of the NSN, VDW, the charity Kalayaan and other groups gathered evidence and shared personal testimonies on their experiences of exploitation as a result of the national minimum wage exemption. Their established practice of mutual aid meant they "were in a good place to present all the evidence", says Leticia. On her own experience of sharing her testimony to the Commission, Sara says: "It felt very powerful to speak up for ourselves […] most of us are undocumented […] it felt great to be heard."
Indeed, the connection between the struggle for improved worker protections and migrant justice was key in this campaign. "What we saw with the minimum wage exemption is a piece of legislation specifically designed to exclude migrant women from the most basic of protections," says Miranda Hall, a play-worker and NSN organiser. As such, the campaign built strong relationships with migrant justice groups such as the Joint Council for the Welfare of Immigrants, Migrants Organise and Latin American Women's Aid.
For Hall, the victory illustrates how "workers' mutual aid function[s] as a politicisation process". Whilst the two are often seen as different or parallel activities, "coming together to support each other to survive and to build community" was what made the campaign so powerful.
A bigger fight.
This latest win is no doubt significant, but there's a long fight ahead for childcare workers – and even more so for migrant women. "We're happy about this amendment," says Amara, "but […] so long as they are not restoring our visa rights, we cannot access all our rights […] all of us will end up undocumented or 'victims of trafficking' because it's our only route to stay". 
As such, the VDW is calling for the government to reinstate the pre-2012 overseas domestic workers' visa which enabled migrant domestic workers to change employers freely and to apply to renew their visas on the basis of their employment. Hall explains that although the minimum wage exemption has been scrapped, other pieces of legislation "specifically designed to exclude [migrants] from the most basic protections" remain – including laws around the 'right to work' and the 'illegal working' offence. "Yes, we've won the right to a minimum wage – but nannies without secure immigration status will continue to be excluded from that," she says.
Ultimately, the now overturned minimum wage exemption is just one small part of a racist and sexist system that denies that domestic and caring labour is 'real work'. As mothers experience in the home, domestic workers' toil has been systematically erased and naturalised as labour that is 'natural' for women, and therefore not due pay and protections – despite the fact it is essential for the capitalist system. As Sara explains, looking after children is looking after the "human capital you're raising for society – how invaluable is that?" 
But care, of course, is more than this – it is vital for our survival and our communities. For Sara, society needs to ensure accessible childcare for all parents, and respect all those who do it. "We need proper policies to solve that problem", she says. "Not underpaid labour."
Sophie K Rosa is a freelance journalist and the author of Radical Intimacy.