Corbyn Staffer Takes Fight Against 'Lawfare' to Court of Appeal
A judge said Laura Murray has a 'real prospect of success' against Rachel Riley.
21 July 2022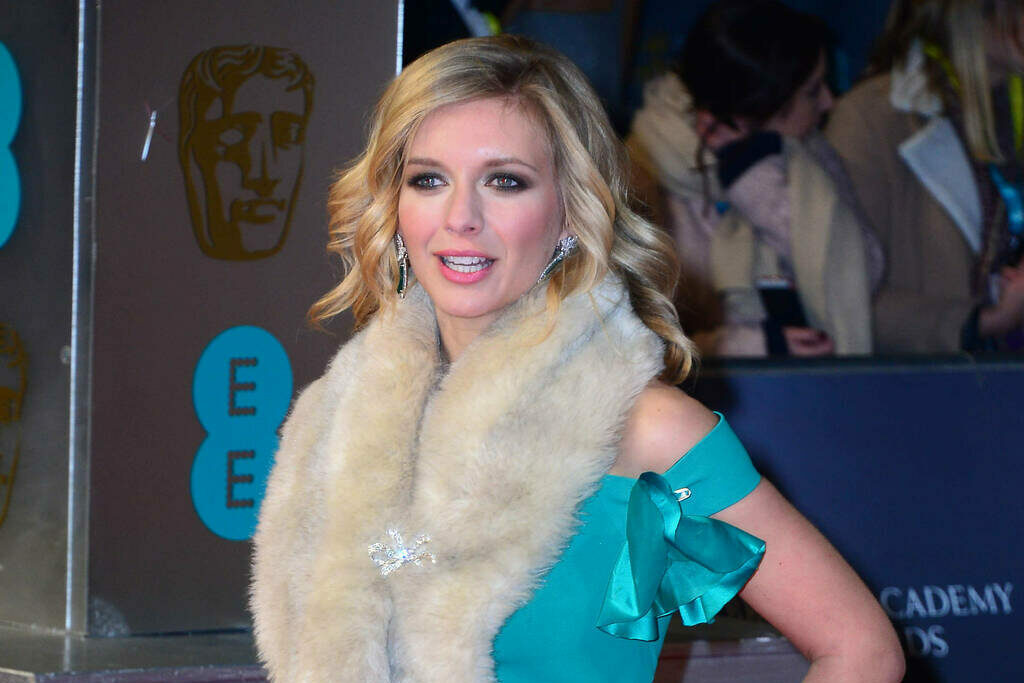 Television presenter Rachel Riley (pictured) sued Laura Murray over a tweet. Cover Media/Reuters
Former Jeremy Corbyn staffer Laura Murray has been in the court of appeal today challenging a judgement that she libelled television presenter and prominent anti-Corbyn campaigner Rachel Riley.
The December ruling has been described as a "terrible injustice" with "rich potential" to stifle free speech. It comes at a time when UK defamation law is under increasing scrutiny from politicians and activists due to the increasing prevalence of strategic lawsuits against public participation, or Slapps. 
Speaking to Novara Media, Charlie Holt, a member of The Coalition against Slapps in Europe (CASE), said that one of the things that characterise Slapp actions is their targeting "public watchdogs […] someone whose function it is to hold the powerful to account."
Whether or not Riley's case against Murray is a Slapp, many regard the libel suit, Riley's latest of many, as having a similarly chilling effect on free speech: even rightwing commentators have called Riley's initial win against Murray "a terrible injustice…with a rich potential for a stifling effect".
A judge granted Murray permission to appeal on 10 May, saying that she had a "real prospect of success" appealing on the grounds of public interest, as well as truth and honest opinion. Murray's appeal hearing comes just a few weeks after businessman and Brexit funder Arron Banks lost his libel action against Guardian and Observer journalist Carole Cadwalladr – a case widely regarded as a Slapp – on public interest grounds.
The backstory.
Last year, Countdown host Riley sued Murray over a tweet she posted in March 2019, shortly after a pro-Brexit campaigner egged Corbyn during a visit to a north London mosque.
In her tweet, Murray referred to another tweet of Riley's containing a screenshot of a January 2019 tweet from Guardian columnist Owen Jones, in which Jones commented on the 2009 egging of British National party leader Nick Griffin: "I think sound life advice is, if you don't want eggs thrown at you, don't be a Nazi," said Jones. "Good advice. 🌹🥚" Riley added. 
Riley's tweet was understood by many, including Murray, as accusing Corbyn of being a Nazi and therefore deserving violence: "Rachel Riley tweets that Corbyn deserves to be violently attacked because he is a Nazi," Murray tweeted. "This woman is as dangerous as she is stupid. Nobody should engage with her. Ever."
Murray deleted her tweet soon afterwards, following attacks from Riley's supporters. The Countdown presenter pursued libel action nevertheless. A high court hearing took place in May 2021.
"A clear element of provocation."
Despite finding Riley's tweets "provocative, even mischievous", concluding that "it was calculated to provoke a reaction and it did" and therefore that Riley could "hardly complain" that her tweet had provoked Murray's reaction, the court found in Riley's favour.
In his December judgement, Justice Nicklin observed that Riley's tweet was ambiguous: she may or may not have been joking. He concluded that since Murray didn't acknowledge this ambiguity – in part since she did not quote Riley's tweet, but rather indirectly referred to it – Murray presented her interpretation as the only one possible, and therefore could not defend her own tweet as either true or as an honest opinion.
Murray was ordered to pay Riley £10,000 in damages, a low award by defamation standards – the judge reduced the amount on account of the "clear element of provocation" in Riley's tweet – plus Riley's legal fees totalling £1.1m, Novara Media can reveal.
According to legal experts, the December judgement exemplifies a defamation law system whose design chills free speech, and which is incapable of dealing with the rise of social media.
A libel hotspot.
The UK's claimant-friendly defamation law framework has for years made it a libel tourism hotspot. Due to prohibitive costs that can easily run into the millions (there is no legal aid for libel), claimants are usually drawn from the upper echelons of society: according to CASE, 68% of Slapps brought between 2010 and 2021 were by a business or businessperson.
Speaking to Novara Media, Murray criticised the "exorbitant price tag on free speech". Cadwalladr previously expressed fears she could be bankrupted and lose her home if Banks were successful; Financial Times (FT) journalist Catherine Belton faced lawsuits that reportedly cost her £1.5m.
"The scale of costs and the very high level of risk involved in taking a matter to trial is why people on all sides of the political spectrum use it as a tool in these Twitter arguments," says Stephen Clark, a barrister at Garden Court Chambers. "Unless you have some means of protection or way of paying the costs involved, most people would be compelled to look at the potential costs bill and decide it isn't worth fighting."
Like many longstanding problems in British politics, government action on the UK's broken defamation law system has been prompted by the Ukraine crisis.
Last year, the FT's Belton was sued by five Russian oligarchs and companies – including former Chelsea FC owner Roman Abramovitch – over her biography of Russian president Vladimir Putin. Belton eventually settled with Abramovitch and agreed to amend her book. Tory MP David Davis called it lawfare and convened a parliamentary debate on the subject.
In his contribution to the January debate, justice minister James Cartlidge was unequivocal: "[T]he Government [is] committed to a robust defence of transparency and freedom of speech," he said. "We will not tolerate anything that risks tarnishing the integrity of our judicial and legal profession."
A few weeks after the Russian invasion, the government announced legal reforms to discourage Slapps.
The draft measures include requiring claimants to prove "actual malice" by a defendant, limiting costs that claimants can recover and introducing a specific requirement and preventing individuals from bringing repeated legal challenges. 32 US states, as well as Australia and Canada, have similar legislation.
Some think the proposed reforms should go further: in November, Holt told the Law Gazette that the planned changes should also include "an affirmative right to public participation". Others have proposed that lawyers who represent Slapp clients be named and shamed.
For his part, Clark believes that the government needs to think bigger: "Parliament must expand the scope of this issue from Slapp to defamation law as a whole. At present, there's no way average people can defend their rights in court."
"The scale of costs and litigation for individuals facing defamation proceedings is so significantly disproportionate…that it has the potential to chill free speech."
Clark points out that the UK's defamation law has been developed with newspapers and publishers in mind, not members of the public on Twitter. "The current legal framework is not set up for these Twitter arguments, which rightly or wrong, go through the high court at disproportionate cost to the parties as well as the public given the level of vindication to anyone's reputation which takes place in a very partisan environment."
Whereas for most of the history of publishing, publishers were relatively limited in number, platforms like Twitter have created millions of individual publishers, most of them untrained in media law. The result has been to open the door to countless defamation cases. "Every day, I see another apology on Twitter, usually accompanied by an agreement to pay damages and legal costs," notes Clark.
Riley's lawyers.
Riley's case is not the first time media lawyer Mark Lewis has acted against the Labour left. In 2020, the Patron Law partner – who in 2018 was fined £2,500 by the Solicitors Disciplinary Tribunal for repeatedly wishing death upon an 18-year-old – represented the former Labour staffers who featured in John Ware's BBC's Panorama episode 'Is Labour Anti-Semitic?'.
Lewis eventually won an apology and massive payout for his clients, some of whom were exposed by a leaked report as having thwarted the party's efforts to tackle antisemitism, in an attempt to deepen the crisis facing Jeremy Corbyn. Lewis has also represented Emilie Oldknow, one of the staffers featured in the leaked report, in an attempt to publicly name the document's author.
In October, Lewis is expected to appear in court representing political blogger Richard Millett, who is taking legal action against Corbyn directly.
A personal ordeal.
If Lewis is successful again, Murray stands to lose even more than the £1.1m for which she is currently liable. Towards this Murray will be putting the £40,000 she won in March from the Labour peer Ian Austin, after he described her in a Telegraph op-ed as an "anti-Jewish racist". As Lord Austin's comments suggest, the court proceedings have been a deeply personal ordeal for Murray – something the court transcripts, seen by Novara Media, reveal in grim detail.
The transcripts show that Riley was first alerted to Murray's tweet by the journalist Adam Cailler. Then a reporter and head of social media for the Jewish Telegraph, Cailler texted Riley a link to Murray's tweet, adding "absolute cuntbag".
Asked in court whether she was "at all bothered" by Cailler's description of Murray, Riley said, "not really."
Murray said the three-year litigation has had a severe impact on her mental health. "For three years, this lawsuit has cast a shadow over my life, causing immense damage to my mental health and wellbeing."
Murray added that she hoped her appeal would prevent "other people [from] suffering the same trauma that I have".
The appeal judgement is expected around October.
Rivkah Brown is a commissioning editor and reporter at Novara Media.