Angolans Are Done With a One-Party State
Democracy now.
17 August 2022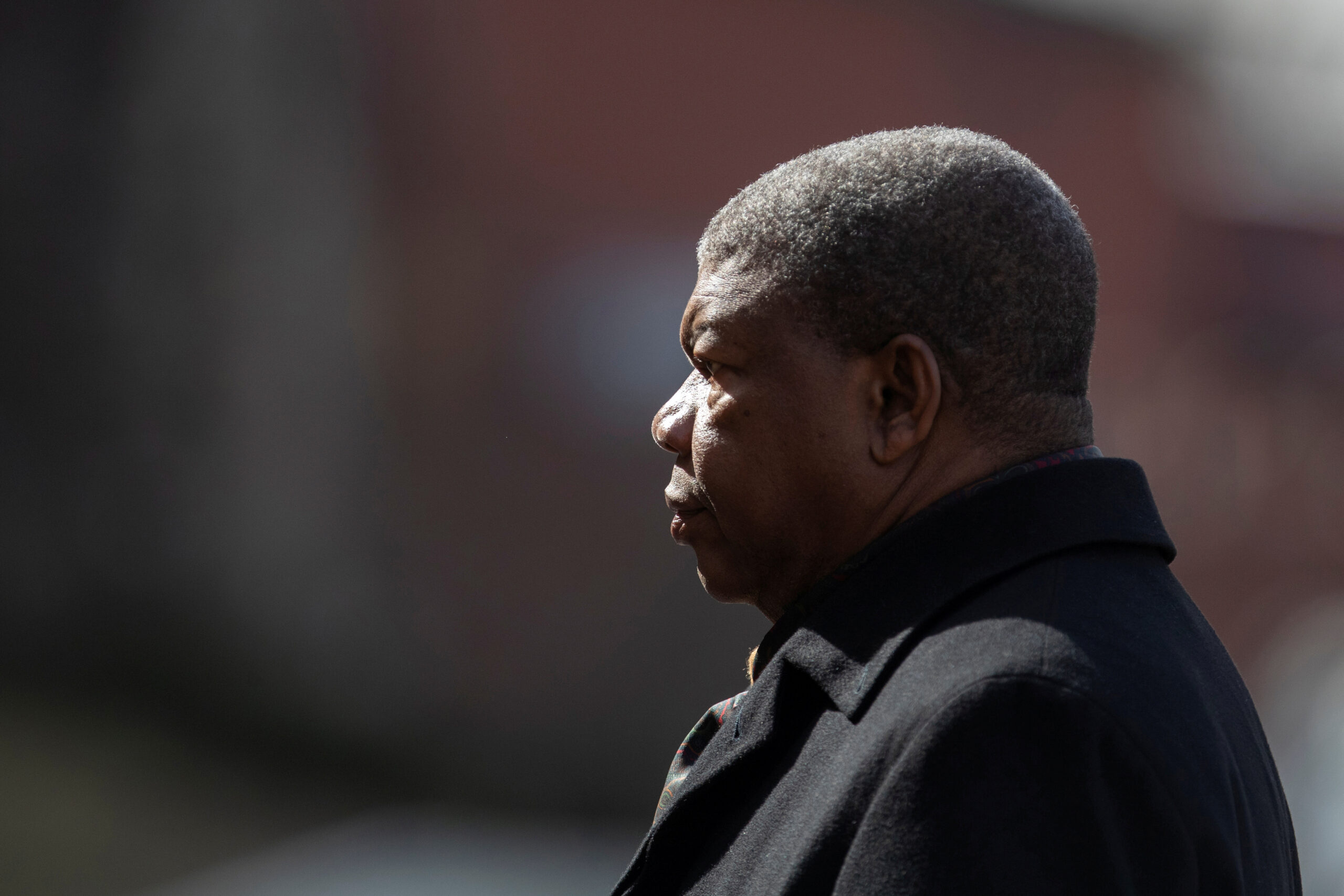 President of Angola Joao Lourenco in Moscow, April 2019. Photo: Pavel Golovkin/Pool via Reuters
On 8 July, the man who ruled the largest country in sub-Saharan Africa for nearly 40 years died quietly in a private Spanish hospital after a prolonged illness. José Eduardo dos Santos – colloquially known as Zedu – was the president of Angola between 1979 and 2017. During his time in power, Angola went from a newly-emancipated Portuguese colony to the stage of a harrowing civil war to the resource-rich convergence point of postmodern capitalism. As leader, dos Santos was often merciless and always cunning, amassing enormous wealth for himself and his family and placing his children and friends in the nation's top jobs.
When he stepped down, following much social unrest and calls for reform, he had turned the People's Movement for the Liberation of Angola (MPLA), which has governed Angola since the country gained independence in 1975, into a state corporation; membership was mandatory for anyone wanting a job, raise or indeed any position of power. In death Zedu proved to be as shrewd as in life, passing away a mere month and a half ahead of Angola's next presidential elections on 24 August. His successor and current president João Lourenço seized the opportunity presented by dos Santos's death. Lourenço's popularity took a hit from the pandemic; even preceding it, opposition party Unita had been making worrying gains under the new leadership of Adalberto Costa Júnior. Lourenço wasn't shy about politicising his predecessor's death: voting in MPLA was, he told the audience at the party's first campaign rally, "the best way to honour the memory of [former] president." Still, such brazen tactics might not be enough to win him another term.
Because while the Angolan public broadcaster Televisão Pública de Angola (TPA) and government-friendly newspaper Jornal de Angola have both predicted an MPLA lead of 62% against Unita's 33%. Yet polling from Mudei – a civil rights organisation comprising multiple grassroots groups and established in 2021 to ensure freedom and fairness in the upcoming general election – suggests that Unita is about to seize power in a landslide victory with 51.2% of the vote, while MPLA is set to win only 26.4%.
If Mudie's data is accurate, the reasons for Lourenco's fall from favour are complex.
One may be that, despite ever-growing interest from global capital due to Angola's diamonds, oil and other natural resources, the opportunities pouring into the country seem to only bless a sliver of the population. Far from being despondent about this state of affairs, the population – whose median age is under 17, versus a world average of around 30, and whose upstart bourgeoisie has been bolstered by a generation raised in Europe during Angola's civil war – are craving something new.
Broken promises.
On 23 July, the start of the official electoral campaigning period, a group of around 14,000 motorcyclists staged a march on the streets of Luanda. The bikers were due to take part in the MPLA's campaign launch, having been promised 10,000 kwanzas each (£19.32 at the time of writing) for participating. The money failed to materialise; the bikers took to the streets. Clashes with the police resulted in two reported deaths.
The scenes were not unfamiliar in a country where political dissent has been met with growing state violence in the last 10 years. aIn 2015, a group of young activists and intellectuals – known internationally as Angola 15+2 – was arrested for organising a reading group around the American political scientist Gene Sharp's 1993 book From Dictatorship to Democracy, an essay on dismantling autocracies. Protests against the group's detention led to grim confrontations with Angolan security forces that left at least one dead and many others missing.
The biker protest is also a symptom of Lourenco's terrible habit of breaking his promises. One of the main figures in the 15+2 movement is Sedrick de Carvalho, a lawyer and journalist now exiled in Portugal, where he is active in the country's Left Bloc party. Lourenço's election in 2017, he tells me on a Zoom call, filled many with hope. His pledges to clean up endemic corruption and rush in a new era of equity, growth and democracy were welcomed at home and internationally. Yet for de Carvalho, Lourenço's first term confirmed that rather than being any radical reformer, his is a "government of strict power management".
He notes, for example, that political dissent is practically non-existent in the country's media – in large part because president Lourenço has suspended or nationalised practically all of the private presses and broadcasters. Lourenço has also U-turned, he says, on the anti-corruption reforms he set in motion at the start of his term. Curiously, the only remaining evidence of Lourenço's sometime anti-corruption crusade is the fall-from-grace of the dos Santos family, whose power over the state's oil company, financial institutions and mass media has withered considerably since José Eduardo's leaving office – so much so that his children are refusing to return his body to Angola ahead of the elections to spite the man they believe commandeered their decline.
After his election in 2017, Lourenço was affectionately nicknamed J-Lo. The moniker was more than just a playful allusion to a popstar, sociologist Elizabeth Ceita Vera Cruz tells me on Zoom: "[H]e [was] in a way personifying […] that freshness, that lightness [that] to some, […] heralded spring." By 2019, the nickname had been dropped.
"People felt cheated," Ceita Vera Cruz notes. She points to the political attacks on Costa Júnior – including false claims about his ineligibility to be president due to alleged Portuguese citizenship – and the discrepancies between the president's much-heralded war on corruption and the reality on the ground. Whether this will spell the end of the MPLA come next week, she says, is an open question.
Knowledge is power.
Angola is a nearly 500,000-sq-mile patch of land sandwiched between the Democratic Republic of Congo and Namibia, Zambia and the Atlantic Ocean. Its angular borders are the result of the Berlin Conference of 1885, where European powers divided their control over Africa by literally drawing lines on a map with a ruler. Within its geometric confines is one of the largest oil and natural gas sources in Africa. It's a nation of unparalleled wealth where a large portion of the population lives in poverty. The challenge for Lourenco is that knowledge is power, and nowadays, knowledge is more accessible than ever.
"The majority of people who are struggling every day to try and survive […] [are] much more informed [than they once were]," says Israel Campos, a freelance journalist based in between Angola and the UK. He adds that this intensification of political discourse among the majority of the population means politicians of all stripes face a tougher audience.
"People are more demanding," Campos says. "It used to be very common to see politicians go to national rallies, do their speeches, and people there wearing T-shirts [would] applaud them. But now I'm seeing more people asking: 'What is your proposal?'" Lourenço's, it seems, is simply more of the same. The centre-right Unita, by contrast, offers the promise of difference – notably privatising Angola's state-owned oil company Sonangol. Then again, many like de Carvalho believe that Unita has a vested interest in maintaining the status quo, which puts them in the position of the official opposition, with the guaranteed jobs that come with it.
Cristina Pinto works for Mudei. She says that while the election campaign has been "riddled with suspicion", people aren't disengaging from politics, but rather renewing their commitment to democracy.
She says that despite the history of civil war that produced an effectively one-party state, "today we [have] a civil society that feels more willing to question, to create platforms, and much more participatory and demanding".
Does all of this amount to the end of the one-party state? In short, no. True political pluralism will take a while to arrive in Angola without a revolution. The few leftwing parties that have sprung up in recent years, such as the Social Renewal party and the Broad Convergence for the Salvation of Angola, have amassed little influence due to a mixture of state repression and the dominance of MPLA and Unita. What is certain, however, is that this election is seeing a far more vocal and visible push for democratic transparency, which is pressurising the establishment and unsettling the status quo.
Joana Ramiro is a journalist, writer, broadcaster and political commentator.