This Company Promised Students Their Energy Bills Were Fixed. Now They're 'Bullying' Them Into Paying More
UniHomes promised 'peace of mind'.
7 September 2022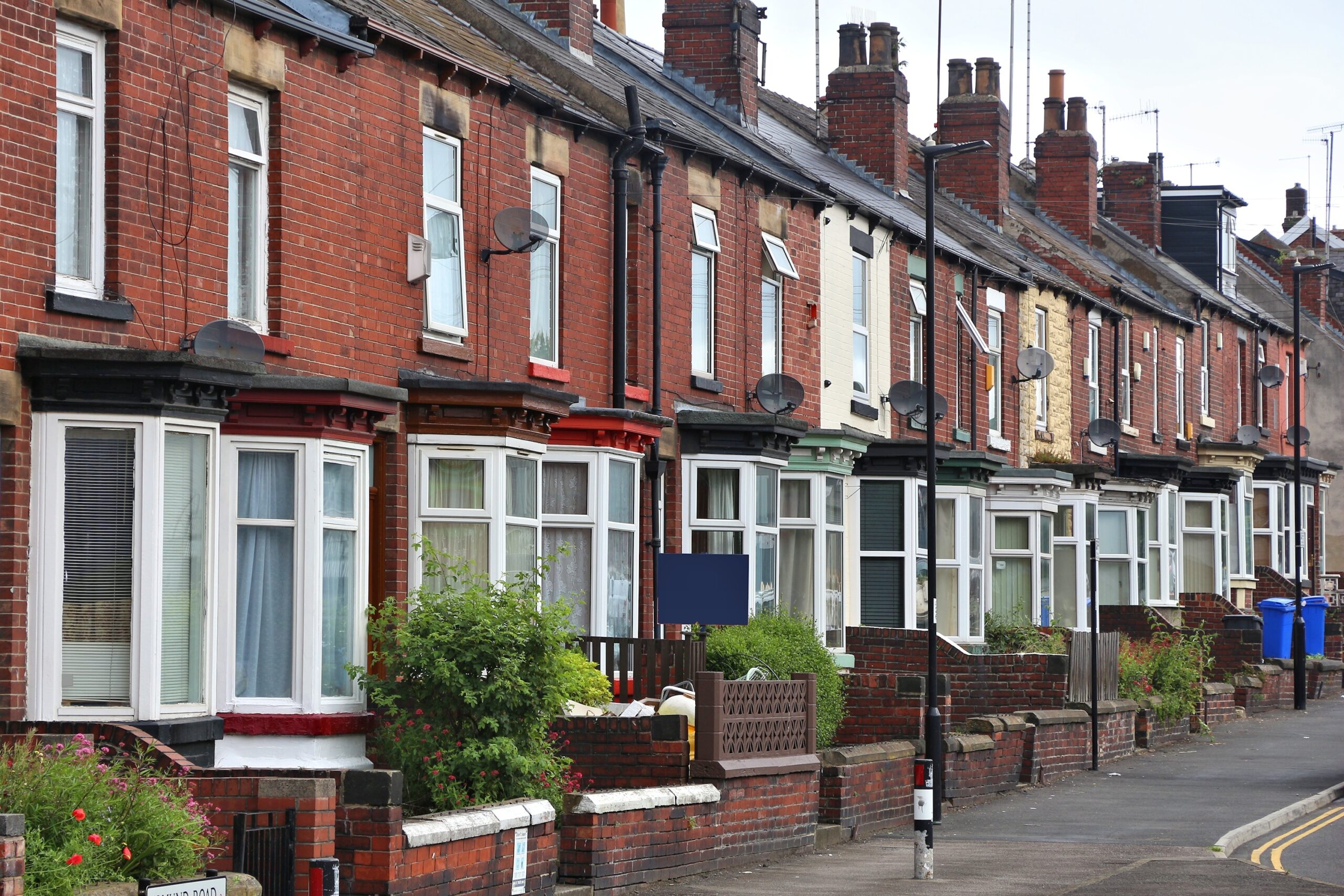 Lettings agents – who get a commission from UniHomes – have continued to sell students hard on the stability the company is supposed to offer. Photo: Adobe Stock
Student housing portal UniHomes claims its "mission is to take the stress out of student living". But right now, many of their customers are feeling pretty stressed out.
UniHomes has said that it will jack up its prices for existing customers after cash-strapped students signed contracts on the understanding that prices wouldn't fluctuate.
UniHomes aims to "make finding the perfect student home a whole lot simpler". It positions itself as the UK's leading student accommodation portal – which basically means it's a search engine for student digs – operating in 36 cities serving tens of thousands of students.
It also has a utility service attached. Customers find a home through the site and pay rent to a landlord as normal. They can also sign up to pay UniHomes a fee to manage their electricity, gas, internet and TV licence, via utility providers, rather than having to sort out various different bills between several providers and numerous housemates.
Until at least March, the UniHomes website said: "Your utility package is offered as a 'fixed cost contract' and is based on the average consumption of your group size […] you can rest assured that this fixed cost for each tenant won't fluctuate throughout the contract; giving you peace of mind."
That page has now disappeared and existing customers have started receiving emails saying that they will have to pay more from October, part-way through their contracts.
Letting rip.
While many students were alarmed by emails about price rises in August, some were notified as far back as March, when UniHomes emailed customers informing them prices would increase due to the energy price cap rising by 54% on 1 April.
Despite this, letting agents – who get a commission from UniHomes for signing up customers – continued to tout UniHomes' stability.
One email seen by Novara Media shows a lettings agent telling a prospective customer in April: "With the uncertainty of bill prices in the current climate we just wanted to remind you of the UniHomes service we can help provide to you […] Not only does it offer fixed prices for the year, but it also saves a lot of messing around organising providers for each individual bill."
The customer double-checks, replying by email: "Would these prices be fixed for the term of our specific contract, or would these prices be subject to change during the course of the academic year?"
"The prices would be fixed for the term of your specific contract," replies the lettings agent.
#Students – please beware of @unihomes misleading #website information: pic.twitter.com/fLoEbC0hB0

— Jonathan Ball (@JonathanKBall) March 17, 2022

University of Sheffield students Joe Brindle and Will Brassington found a house via UniHomes back in January. They say that a few days after they signed for the flat, a lettings agent rang them up and told them that if they did not sign up for the utilities package that day, UniHomes would raise their price.
"At the time they told us if we signed this particular contract before the end of the day we would get guaranteed that our charges would not increase over the year," said Brassington. He said they were, "kind of pressured into it on that day."
So when Brindle and Brassington received the email in August – several months after they signed up – informing them that their fee would go up, they were surprised.
Brindle said: "Having just moved in, we've found out that what we thought was a fixed price was not.
"A student loan is only so much money. I think there's going to be quite a few people who are in really desperate situations. Student budgets are very thin."
Brassington said: "I'm now working two jobs. Everything's going up. It is becoming a bit of a financial strain."
Inflation is set to hit 18.6% by January, while maintenance loans are set to go up by 2.3% in the next academic year. One in seven students is worried about becoming homeless because of the cost of living.
Martin Phipps, councillor for the City ward in Sheffield, where UniHomes is based, said: "This is an attempt to bully students into paying more to protect UniHomes's profit, when many simply cannot afford to pay these higher bills and that's one of the reasons why they signed up to a fixed cost contract.
"UniHomes actions are unacceptable. If you are affected by UniHomes, or another provider, attempting to raise costs whilst you are in a fixed term contract you can contact Citizens Advice for advice around your rights and payment."
Last resort.
For other students, UniHomes simply dropped electricity bills from their package late in the day, leaving them to find their own electricity providers as prices skyrocket.
One student who spoke to Novara Media on condition of anonymity said: "I got a house through a letting agent that my university recommends, and the letting agent recommended UniHomes to us for our utility bills. I got an email from UniHomes about two-ish weeks before my move-in date stating that they could not cover our electric or gas.
"I had no idea what to do. I cried to my mom because I was so stressed out. I was panicking because there were two-ish weeks to sort this and we're in the middle of an energy crisis. I couldn't believe that they hadn't offered an alternative solution."
UniHomes said: "The rising cost of energy is hitting everyone and, as a last resort, we have unfortunately had to pass on some of the costs of the unprecedented increases. This does not benefit us in any way, and we are continuing to do whatever we can to shield students, including some absorption of the cost of previous price rises and have also directed customers who are struggling to financial management resources.
Helping students should be a "top priority" of the new government, Greaves said. "Since the news of the increase last week we have been working with our colleagues to put together measures on how we can help our students and we will be actively engaging with MPs on further support."
Simon Childs is a commissioning editor and reporter for Novara Media.