The Tories' Attack on Nature is Radicalising Birdwatchers
Ornithologist black bloc, rise up.
20 October 2022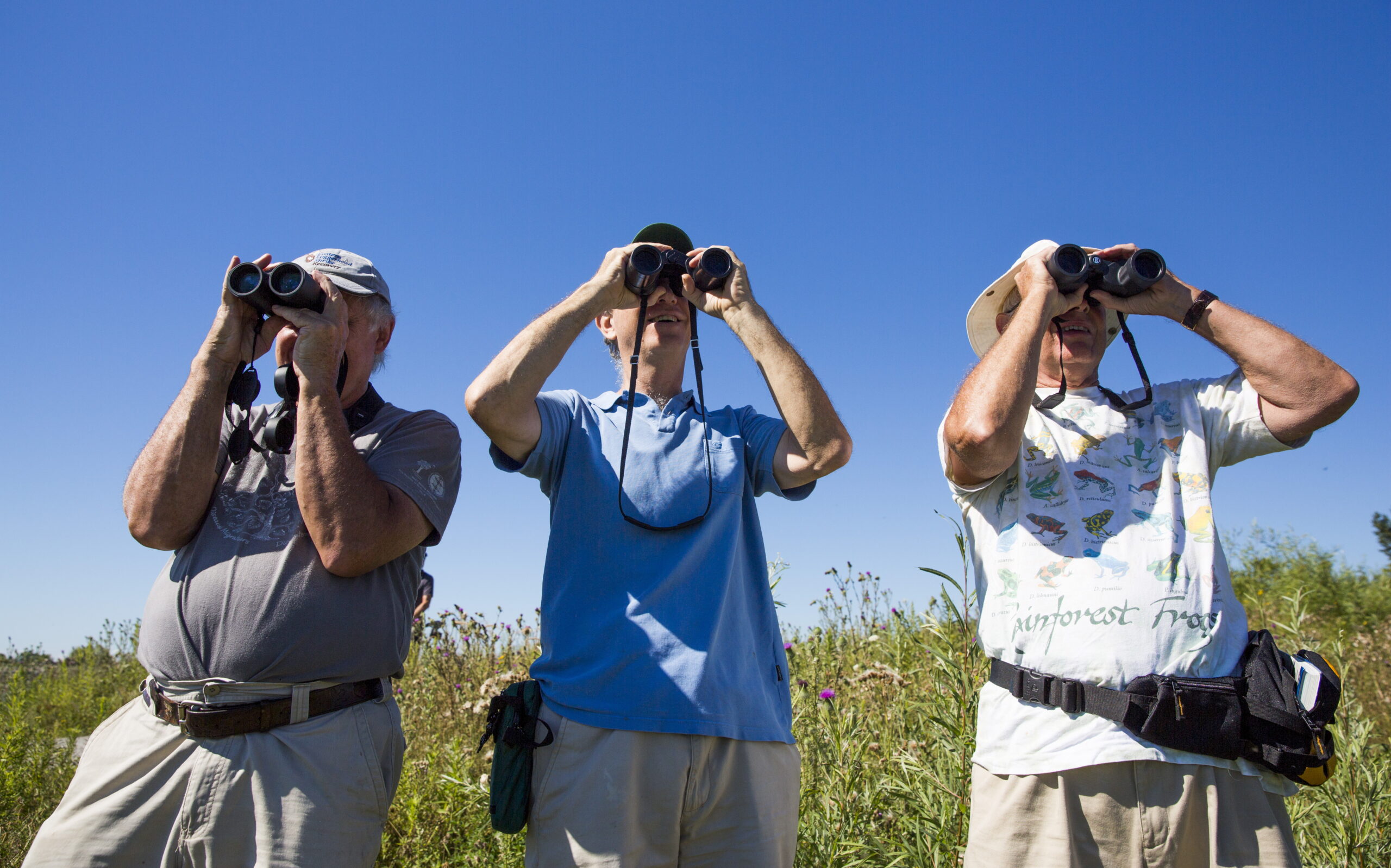 The RSPB says "all options are on the table" for how it will fight government plans. Mark Blinch/Reuters
When you think of the Royal Society for the Protection of Birds (RSPB), you think of the genteel environmentalism of Middle England and the Tory shires. This is an organisation known for petitioning and letter-writing to effect change – not glueing themselves to roads and chucking soup at paintings.
Hence the surprise last week when the organisation, along with other conservation groups including the National Trust and the Wildlife Trusts, announced they weren't ruling out direct action over the government's "attack on nature". "This is something we just can't allow to go forward", said chief executive officer Beccy Speight. "Any campaign has lots of tools in the toolbox. We have to prepare to use as many of those tools as will be effective."
So will we see the formation of a paramilitary wing of the RSPB before the year is out? And in riling up the ornithologists, do the Tories risk fragmenting their coalition?
Could get interesting if @Natures_Voice @WildlifeTrusts & @nationaltrust members unite in anger over the government's cavalier approach to #nature.

These aren't normally the most activist wing of the environmental movement.

Nice piece by @BBCMarshall https://t.co/H3zIzbXjTy

— Brendan May (@bmay) October 12, 2022
The government's U-turn on Conservative manifesto promises on the environment as part of its "growth" plan is certainly worth rioting over. Plans to scrap EU environmental protections, the creation of new "investment zones" with minimal planning rules, a review of payments to incentivise wildlife-friendly farming and an end to the fracking ban all put clean air, water and protected habitats at risk.
"There are deep, deep fears over what this government is proposing", Tony Whitehead, a spokesperson for the RSPB, tells Novara Media. "I've never seen the sector come together to speak with one voice like this."
It's not just the scale of the assault which has prompted such a strong response from conservation groups, but the changing activist landscape too. "We've looked at what Extinction Rebellion and Fridays for Future have done, and how they've moved the conversation along," Whitehead explains. "They've moved the Overton Window, basically – and have been very successful in doing that."
So what might bolder action from these groups look like? Well, while they haven't committed to a particular form of action yet, they have committed to taking it together. This means whatever the RSPB chooses to do will be limited not just by what it thinks its members will be open to, but what its partners – including the National Trust, the most conservative of the organisations – can support too.
Twitchers swapping out their binoculars for AK47s isn't looking likely, then. But a march on parliament may be. In 2018, TV naturalist Chris Packham organised a 'People's Walk for Wildlife' across London. Now, the RSPB and the Wildlife Trusts are saying they'd be prepared to do something similar – while Packham has called another already.
Most instructive for what we might expect, however, are the RSPB's recent activities. Earlier this month, the group and others organised a protest in the local constituency of the environment secretary Ranil Jayawardena. After a series of speeches, protesters delivered artworks showing what the countryside of North East Hampshire could look like with and without protection to the minister's constituency office.
"We are continuing to see the onward decline of nature, and frankly, we have had enough." We're here in Hampshire with @HantsIWWildlife, @WoodlandTrust and @ChrisGPackham to oppose the #AttackonNature. Join us here https://t.co/fh5Vb7WbL4 pic.twitter.com/FChBKheX1q

— RSPB England 🌍 (@RSPBEngland) October 7, 2022
This kind of action is tame by Extinction Rebellion's standards, of course. But if the RSPB and other conservation groups were able to replicate it more widely and with greater numbers, mobilising their core memberships right across Middle England, it could get Tory MPs worried about holding onto their seats. Indeed, there's precedent here: just look how the Tories lost Chesham and Amersham in part due to concerns over HS2.
Whether or not this happens remains to be seen – not least because it's unclear how much longer this government will last. But Whitehead argues "the origins of the RSPB are in a sort of direct action" – specifically, that of women in the late 1800s who opposed feathered hats. A bold new direction for the RSPB might not be a break with its history, then, but a welcome return to its roots.
Clare Hymer is a commissioning editor at Novara Media.