Wow! The Tories Are Planning to 'Level Up' Britain Again
It means almost nothing.
21 November 2022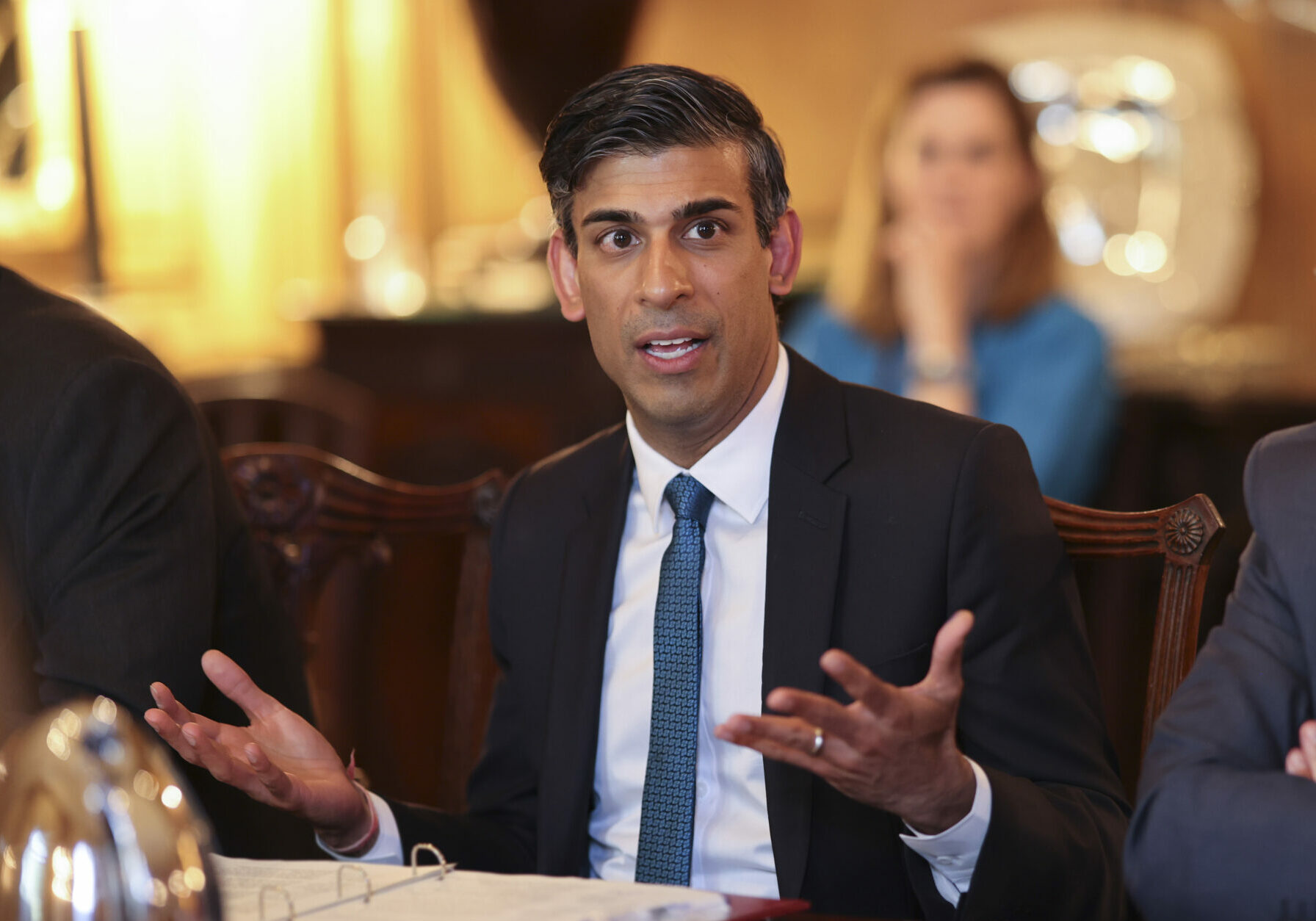 Rishi Sunak recently reappointed Michael Gove to the 'levelling up' brief. Tim Hammond / No 10 Downing Street
Prime ministers rise, prime ministers fall – and the mood music shifts again. After the slow-motion car crash of the Liz Truss premiership, almost any change of Downing Street personnel was bound to feel like sweet relief. Now, with Rishi Sunak's restoration of Michael Gove to the 'levelling up' brief and Arts Council England appropriating this language to relocate 24 London-based arts organisations to the regions, the symbolism is clear: rhetorical concerns about reviving 'left-behind' areas are back in vogue. 
But don't be fooled. As inflation spirals and the autumn statement inflicts new levels of conditionality on working universal credit recipients unable to increase their hours, all the Tories are offering millions battling to survive in the face of insecure work, unaffordable energy bills and food price increases is hastily repackaged austerity 2.0.
Anyone tempted to trust smooth-talking Sunak on the basis of his furlough scheme would be wise to consider his less publicly projected alter ego. This is the self-confessed Thatcherite who, caught on camera at a Tory summer garden party, gleefully boasted of redirecting money from poorer to richer areas, like a reverse Robin Hood – ensuring prosperous places like Tunbridge Wells (one of Britain's wealthiest towns) were 'getting the funding they deserved'. 
Then there was his dog-whistle pledge to the party faithful to be "much tougher" in forcing unemployed people to accept almost any job vacancy – as if years of benefit cuts, freezes, household caps, sanctions and the demonisation of 'shirkers' by his predecessors hadn't already reduced those unable to work or struggling to find it to deep enough levels of despair and destitution. 
This is to say nothing of Sunak's all-too-familiar recycling of trusted Tory tropes at Prime Minister's Questions – notably his unblinking repetition in one recent bout of the wearyingly dishonest refrain that the "best way to ensure that children do not grow up in poverty" is to stop them being raised "in a workless household". Try telling that to the soaring numbers of nurses, teaching assistants, delivery drivers and hospitality workers – key workers rightly lauded throughout the pandemic – subsisting on food parcels from the Trussell Trust, or the 2.3 million eligible to claim universal credit despite being employed.  
Of course, the 'levelling up' narrative was always misleading and shallow – like every other sound-bite dreamt up in Boris Johnson's pomp. It cynically misdiagnosed socioeconomic inequalities that were long-standing, intersectional and ingrained in day-to-day lived experiences as problems reducible to bombastic bricks-and-mortar solutions: disparities in physical assets that could be magicked away in a flurry of spirit levels, hard-hats and hi-vis jackets. 
Like the term 'left behind' itself, Johnson's agenda was also trained almost exclusively on a homogenous caricature of post-industrial Britain – particularly after the fabled 'red-wall' general election required him to deliver tangible proof of his implausible affinity with working-class communities successive Tory regimes had abandoned and belittled. 
Most disingenuous (and at times divisive) was his ministers' relentless rhetorical focus on the plight of the white working class: a romanticised, geographically situated imaginary that denied both the increasingly dispersed and mobile complexity of contemporary working-classness and the multi-ethnic nature of many post-industrial communities. 
Just as, post-Johnson, the Tory iteration of 'the left behind' has tended to homogenise the nature of working-class lived experience, so too has it masked the inconvenient truth that Black, Asian and minority ethnic (BAME) groups are among Britain's most economically 'left behind' (if we must use that term). According to an August 2022 analysis by the New Economics Foundation, single female and BAME households are disproportionately exposed to the impact of the unfolding cost of living crisis. 
A Runnymede Trust report published in October found that BAME people were more than twice as likely as whites to be in 'deep poverty', while the Work Foundation reports that individuals from ethnic minorities – alongside young adults, disabled people and women – were "more likely than average to be engaged in severely insecure work". 
There is much to do, then, to refocus both 'levelling up' policies and the discourse of 'the left behind' on a wider, more diverse and inclusive array of (often coexisting and interlinked) groups than the monoethnic construct around which they have so far coalesced. Moreover, as I argue in my new book on this subject, Britain's 'real left behind' is more variegated even than this: far from being concentrated in particular (post-industrial) towns and regions, in the north, the Midlands or other areas ravaged by mass deindustrialisation, they are located throughout society, in most (if not every) ward and neighbourhood. They include all people affected by precarious, low-paid work, long-term or intermittent unemployment, full-time caring responsibilities, intersectional inequalities relating to disability, gender and race, and (often) combinations of any or all of these.
In this single respect, there may be some measure of truth to Sunak's justification for that now infamous Tunbridge Wells boast. Responding to Keir Starmer's demand that he "undo the changes" he introduced as chancellor to move money "away from deprived areas to wealthy places instead", he rightly asserted that, far from being confined to urban contexts in Labour heartlands, there also exist "deprived areas in our rural communities, in our coastal communities and across the south" – necessitating that 'levelling up' be applied "across" Britain. 
While it would be a stretch to justify his more controversial funding choices on this basis – most egregiously his decision to funnel grants towards his own wealthy constituency – for 'levelling up' to achieve any meaningful progress in rectifying inequalities, its focus must become much less regional and more local, even granular. This also means channelling as much funding towards revenue as capital projects – subsidising bus services as well as lanes; boosting housing benefit, not just house-building. Just don't hold your breath for this to happen any time soon, no matter what Sunak or his cabinet promise.
James Morrison is a reader in journalism at Robert Gordon University, Aberdeen and the author of 'The Left Behind: Reimagining Britain's Socially Excluded', published by Pluto Press.