These Conservatives Won't Let Us Watch Their Weird Far-Right Conference
I thought they liked free speech?
15 May 2023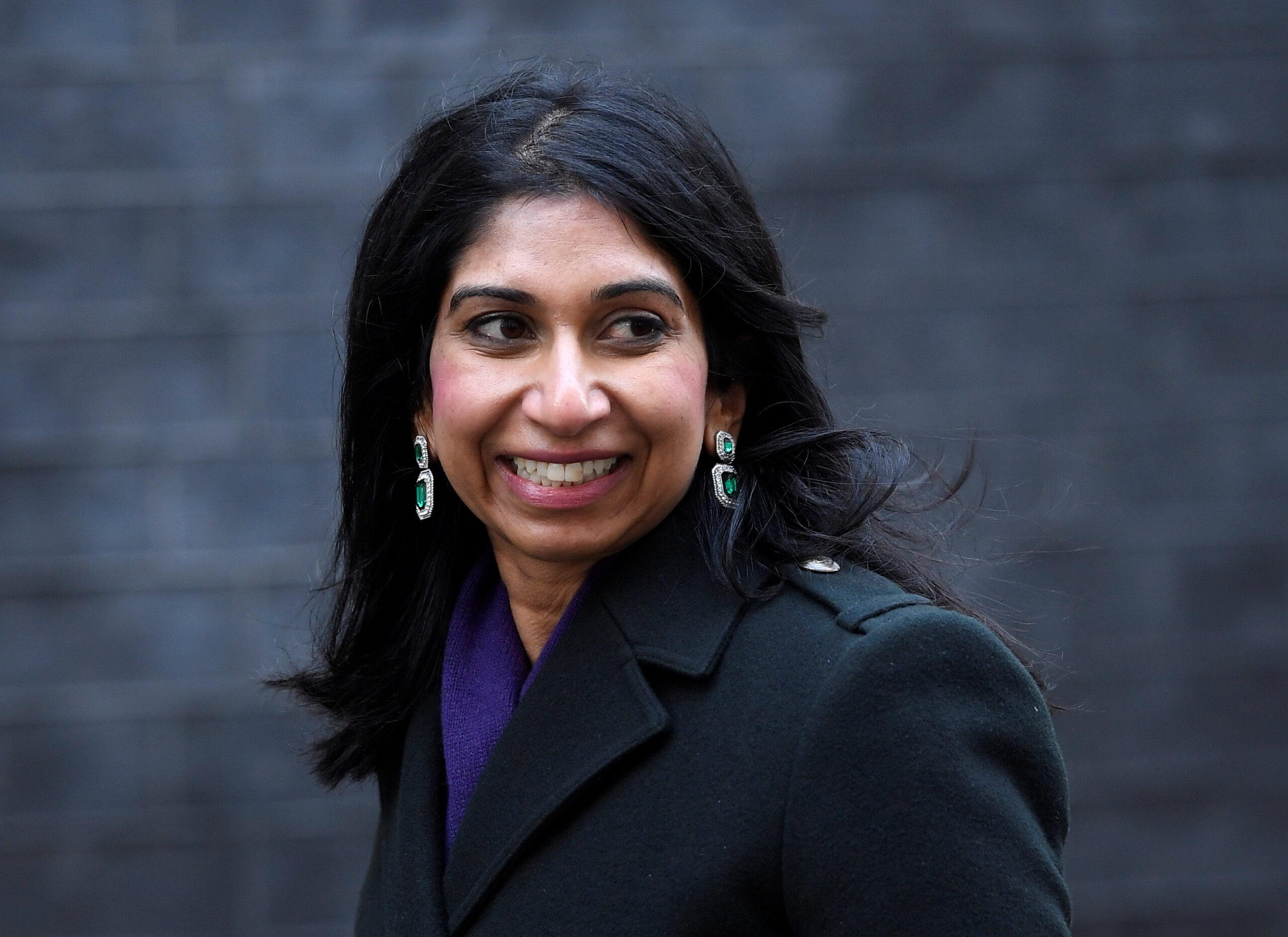 Home secretary Suella Braverman, a speaker at the National Conservatism 2023 conference. REUTERS/Toby Melville
The 2023 National Conservatism Conference kicked off today, and an XR protester has already been bundled off stage for interrupting Jacob Rees Mogg to warn attendees about fascism.
The conference is hosted by the Edmund Burke Foundation, "a new public affairs institute dedicated to developing a revitalised conservatism for the age of nationalism already upon us". "NatCon" has keynote speeches from Tory big hitters home secretary Suella Braverman, levelling up secretary Michael Gove, and aristocrat-funded man of the people Lee Anderson MP.
The Tories have been criticised for attending the conference which has been linked to the US radical right and far-right conspiracy theories in a further sign of UK Conservatives hurtling ever rightward.
Several speakers at the conference are staff or officers at the Free Speech Union – a right-wing club to defend people's right to say questionable things at work without HR getting involved – including union general secretary Toby Young.
Unfortunately while hosting a number of brave free speech warriors, the organisers seem a little shy about free speech when it comes in the form of journalistic scrutiny.
In April, Novara Media's correspondent had their application rejected due to "high demand and limited space". That month Adam Bienkov of Byline Times said that he had been rejected too, and today Open Democracy disclosed that it had been barred as well and reports that "at least one other publication was granted press access despite applying just days before the event was due to start."
As for limited space, here's a picture from the conference shared by Guardian reporter Peter Walker, who was actually allowed in:
Welcome to the National
Conservatism conference – aka NatCon London 2023. Despite speakers including Suella Braverman and Jacob Rees-Mogg, this isn't a Tory party event. It's a moveable annual gathering of low tax populist nationalism run by a US think tank. pic.twitter.com/sj93gyHKRw

— Peter Walker (@peterwalker99) May 15, 2023
Not exactly standing room only.
Simon Childs is a commissioning editor and reporter for Novara Media.