Britain's Journalists Protect No One But Themselves
The Nick Cohen scandal isn't the first time they've closed ranks.
1 June 2023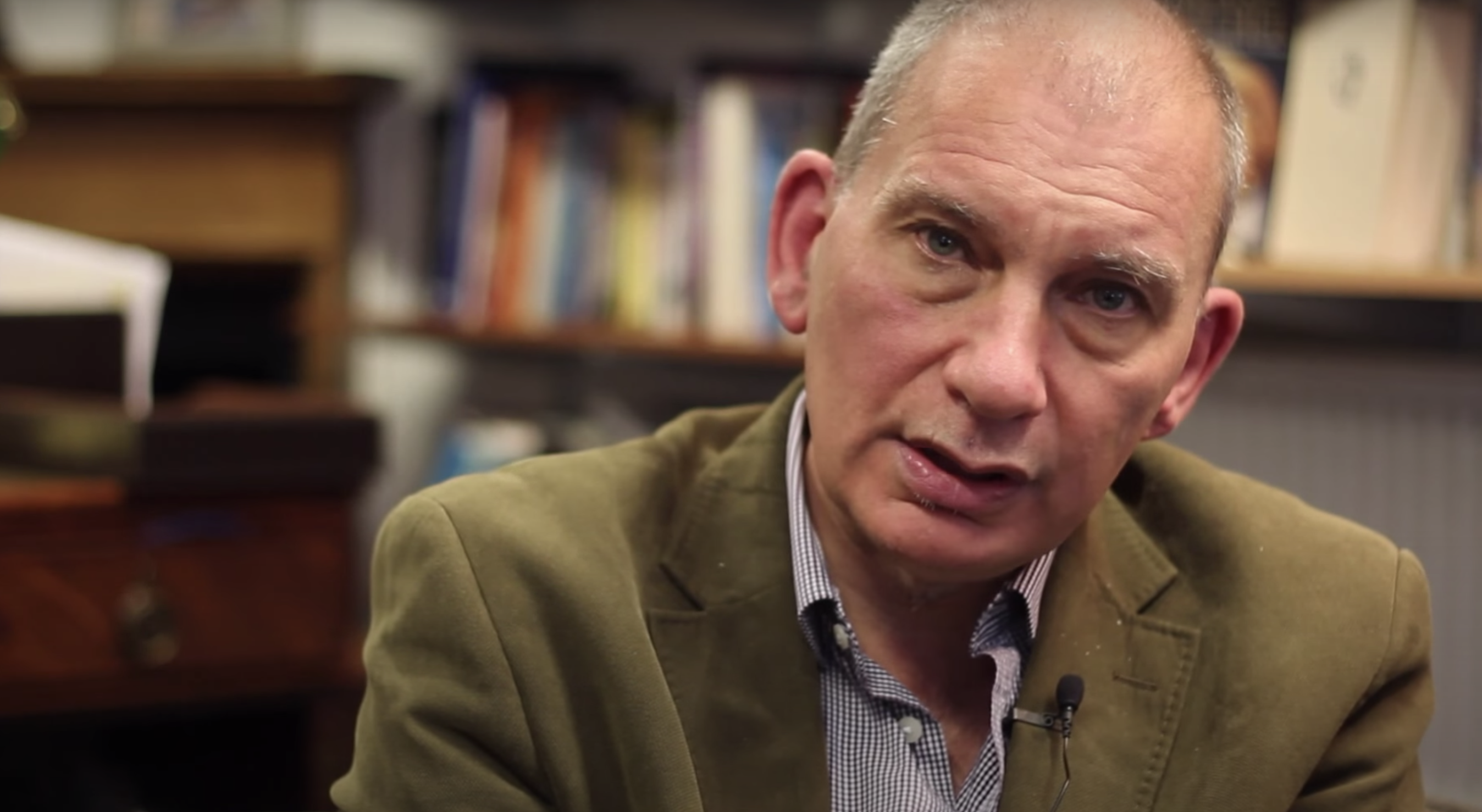 Political journalist Nick Cohen. Photo: YouTube
Two scandals are running parallel in British media. One is splashed across every tabloid, broadsheet and mainstream news channel: television presenter Phillip Schofield's affair with a much younger man, who he apparently helped get a job on one of the country's biggest breakfast shows. The other is the allegations of sexual misconduct levelled at Nick Cohen, a journalistic heavyweight who's spent the last two decades writing for The Observer, among other titles.
Cohen is a big name, as well as formerly being shortlisted for the Orwell Prize – the UK's most prestigious award for political journalism. And yet you'd be hard pressed to find much domestic coverage of the story at all. 
The accusations against him have been in the public domain since 2021. The writer had his regular Observer column "paused" in 2022, before resigning "on health grounds" in January 2023, accompanied by glowing tributes from his editor. None of this was reported by any British title bar the Press Gazette, The National and The Telegraph, which claimed Cohen was forced out after a "trans rights row". There were none of the questions levelled at Guardian News & Media (GNM) that ITV – Schofield's employers – face regarding an ostensibly consensual relationship between two adults ("unwise, but not illegal", as Schofield put it), such as: what did management know? When exactly did they know it? How did they respond? What did their investigations find? What were the terms of departure? 
Some of these questions now have partial answers, thanks solely to foreign press. On Tuesday, the New York Times (NYT) published an investigation into the Cohen episode. It was the story of a story within another story: not only did GNM's top brass seemingly mishandle two decades' worth of accusations before sending Cohen off with a confidentiality agreement and a golden handshake, but a Financial Times editor even killed a scoop exposing The Guardian's alleged dereliction of duty of care.
Defences of Cohen mounted by industry colleagues such as Tanya Gold and Hadley Freeman have focused solely on how accountable an individual should be for misdemeanours potentially committed while under the influence of alcohol (Cohen is an alcoholic, now sober). This misses the wider point: what of the institutions which ignore – and therefore enable – repeated patterns of harassment over 20 years? 
Cohen's reputation was "widely known in the newsroom", reported Jane Bradley for the NYT. One key Cohen complainant, Lucy Siegle, detailed her account of a meeting with GNM managing editor Jan Thompson in 2018. According to Siegle, Thompson responded to her allegations of sexual assault "by talking about the abuse Mr Cohen faced for his political views". The meeting, Siegle said, was a "chaotic mess of defensiveness and attack". 
No further scrutiny of Cohen's behaviour followed at the time. It wasn't until 2022 that an independent inquiry into the misconduct claims was launched by GNM – after Siegle had gone public with her allegations on social media, and began working with noted barrister Jolyon Maugham. 
The conclusions of that inquiry aren't public; Cohen confirmed to the NYT that he "signed an agreement to leave the newspaper". The agreement was accompanied by a "big cash payment", according to Ian Hislop, editor of investigative magazine Private Eye. Despite Hislop telling Bradley he'd discussed the terms of the GNM deal with Cohen, Private Eye, usually bold in going where others fear to tread, failed to report on the story. Cohen is a former columnist. 
It's important to note that Roula Khalaf, the FT editor who spiked the publication's planned piece on Cohen, is characterised by the NYT as not being a "British media insider". Khalaf's rationale for killing the Cohen story was that he didn't have a "big enough business profile". This seems odd – the FT covers sexual misconduct in other key social institutions, such as the government. Also confusing is Khalaf's reported suggestion that the news story could be refiled as an opinion piece. It was. Still, it didn't run. 
To my mind, there are two forces at play here. One is the closing ranks of British media. This is the failure of friends and contacts of Cohen – who occupy powerful positions within the industry – to take action, whether by investigating misconduct allegations in the first instance or reporting on them later. This is because Cohen was, to them, a friend, colleague, and a person of status to whom they offered grace and space that others – including his alleged victims – would never receive. Individually, their actions add up to a collective, institutional stonewall. 
The second force is fear. Within British media, fear – of professional ostracisation, of legal and financial consequences – constrains reporting. This is where publications like Private Eye, produced by counter elites, usually come in – unless they are friends with the accused in question. The powerful are rarely held to account with anywhere near the scrutiny they should be until a publication with sufficient heft is willing to stick its head above the parapet. But these publications – your broadsheets and BBCs – are staffed by people who are either afraid, or are stymied by others who don't want to see certain stories come to light, because of their own vested interests. 
I think often of the journalism surrounding sexual misconduct allegations against longtime BBC broadcaster Tim Westwood, which date back more than 30 years. Whispers about Westwood's behaviour – accusations he denies, wholesale – towards young Black women were so widespread I heard them as an 18-year-old, from sources completely unconnected to the media. A grassroots magazine I previously worked for tried to dig into the story – but it needed the help of media outlets with the legal experience to withstand potential backlash from the DJ's camp. Over a year and a half, several larger media organisations successively stalled and then dropped the story. That is until one day, when two of these outlets gave notice that they would be publishing their own joint expose on Westwood within the next 24 hours. 
Things, it seemed, could move quickly once it was decided the timing was right. By then, Westwood hadn't been a BBC broadcaster for nearly a decade, and staff who could have come up against uncomfortable questions about his conduct, and their knowledge of it, were almost certainly in different positions or have moved on altogether. The trail was almost cold. Safe, one might say.
These stories, sometimes dismissed as gossip (especially if they contain a sexual element), matter because the people they concern set our political and social agenda. It's not just the principal actors – the columnists, the DJs – who should be in the spotlight, but the managers and editors who turn a blind eye and stop key revelations about power, who wields it and who is denied it, from reaching the public domain. Without the willingness of journalists with the muscle and resources to follow up on rumours – of the minister who beats his wife, of the journalist who gropes his interns – such hearsay remains just that. Do we have a censored press in Britain? Worse: we've got a self-censoring one.
This piece was amended on 1 June to clarify that Nick Cohen didn't win the Orwell Prize, but was shortlisted.
Moya Lothian-McLean is a contributing editor at Novara Media.