Exclusive: Company Received Hundreds of 'Critical' Safety Warnings Before Oil Spill
And it was specifically warned that there was a risk of a spill.
23 August 2023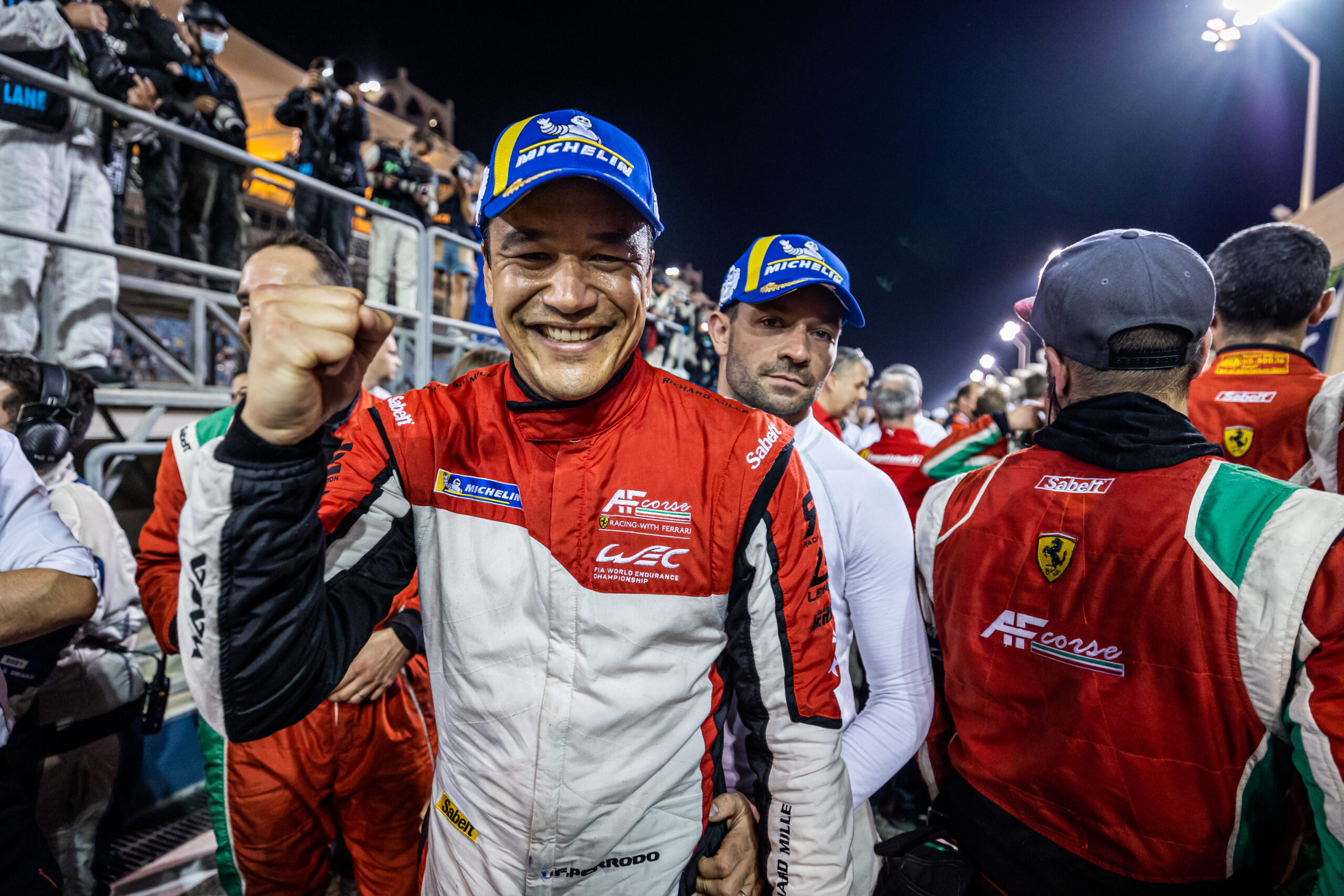 François Perrodo, chairman of Perenco enjoying racing cars in Bahrain in 2021. Germain Hazard
A private oil firm was warned that its failure to address hundreds of safety breaches was risking oil spills just months before it spilled oil into an environmentally protected zone on the south coast, Novara Media can reveal.
In March, Anglo-French oil firm Perenco leaked 200 barrels of reservoir fluid – an oil-water mixture – into Poole Harbour in Dorset.
Multiple charities and experts have since warned that the spill will cause long-term damage to nature reserves in the area, which is a protected site of special scientific interest surrounded by an RSPB sanctuary and a nature reserve. "Oil soaked" birds were found in the area by RSPB officials following the spill.
Novara Media has found an improvement notice from the Health and Safety Executive (HSE) from 30 June 2022 that noted that the company had some 424 overdue repair works, 237 of which were safety critical, across multiple UK sites.
"237 safety and safety critical items on hydrocarbon live installations were noted as beyond the 'max overdue date' i.e., they had not been repaired / rectified or been further risk assessed and managed as per the requirements of your safety case", the notice says.
The notice was marked as "complied with" in September 2022. However, just months later, the spill at Poole Harbour happened.
The inspectors specifically warned that the failure to make fixes was risking "loss of containment" – an industry term for an unplanned spill, often of hazardous materials like acid or oil.
The findings were labelled "damning" by Greenpeace, which warned that there was "no way of knowing how prevalent this is across the sector".
The notice was just one of 19 formal offences by Perenco logged by the HSE in the last decade, according to Violation Tracker UK. None carried any form of financial penalty.
In 2022 alone, among other things, caused a fire at a site they were decommissioning as they failed to ensure it was "hydrocarbon free" and were ordered to stop certain works at a site in Hull as they were risking exposing employees to "dangerous and hazardous substances".
The most recent incident logged by HSE, from April 2023, warned of three different unintended "hydrocarbon releases" at an unspecified Perenco site which were related to failures in its current safety arrangements.
The HSE would not confirm if any of its investigations related to the Dorset site when asked by Novara Media.
Wytch Farm has had at least two formal warnings from the Environment Agency for oil and hydrochloric acid spills in the past – one in 2013, and one in 2020.
Following the revelations, environmentalists are calling for better regulation.
David Santillo, a senior scientist for Greenpeace UK, said: "It's damning for both Perenco and the regulators that hundreds of risks were identified, including safety critical issues, and were allowed to rumble on for so long – making this disgraceful spill a near inevitability.
"We've no way of knowing how prevalent this is across the sector, and might not find out the extent of this culture of risk until the next leakage into our seas.
"Sunak needs to show UK voters that he's got this under control, and he must make polluters pay for the destruction they're causing.
"That means regulators that are properly funded and politically backed to deliver thorough enforcement and penalties for spills like this; and taxing hefty fossil fuel profits to help us move away from industries that profit from the climate crisis."
Martin Price, a campaigner at East Dorset Friends of the Earth, said: "Having campaigned about this development since the early 1980s, we're not surprised that safety concerns were raised about Perenco's operations before the spill happened.
"The development was originally approved based on assurances from BP – which used to manage the site – that it would protect the environment. This was thanks to the combined efforts of local environmental and conservation groups, as well as adjacent councils.
"When oil yields inevitably declined many years later, BP sold its stake at the site to Perenco – specialists in 'end-of-life' extraction. Profit margins are typically low at the final stages of an oil and gas development, meaning many companies delay or avoid costly maintenance, increasing the risk that something will go wrong."
Perenco is chaired by François Perrodo, whose family own the firm. The multibillionaire is an amateur racing driver who owns dozens of luxury supercars, and documents his exploits, including "morning blast with the boys" in his McLaren F1 GTR and jet-set travelling across Europe, on Instagram.
This is far from the only oil spill the firm has been involved in. In Gabon, the firm has been involved in at least 17 oil leaks in four years, according to Investigate Europe.
The damage is estimated to cover hundreds of square miles and in one case reportedly turned local vegetation black and caused the mass disappearance of fish.
The firm also tried to sue the Peruvian government to remove a law that gave environmental protection to land inhabited by an isolated amazonian tribe – although later withdrew its claim and the government allowed the company to continue its operations.
Nor is it the only time the company has been embroiled in scandal. In France, the government's energy minister was investigated by the country's transparency watchdog after it was revealed she had close family ties to the firm, including her father who was previously an executive.
While we know that the Perrodo family are sole owners of the oil firm, little more is known about its ownership structure or their wealth.
Perenco is owned by a web of parent companies that ultimately leads to the Bahamas, a tax haven.
Profits from their oil business are then syphoned back into Europe through an expansive and hard to track business and real estate empires – in London alone, they have funnelled over £462 million of tax haven funds into the property market, according to one investigation.
A spokesperson for Perenco said the firm "adheres to the highest operating standards" and had "a rigorous internal programme of maintenance and inspection", supported by "independent verifiers" and the HSE, and any issues raised are "actively addressed, if not already dealt with".
They said the "integrity of the Wytch Farm infrastructure undergoes regular maintenance and inspection with a complete and thorough survey of the pipeline in question completed shortly prior to the incident."
"As a leading oil and gas company, environmental protection is a key pillar of our strategy for responsible development in all the areas where we operate," the spokesperson said.
Update, 24 August: This article has been updated to include a response from Perenco.
Andrew Kersley is a journalist.