Drax Is Getting More Sneaky With Its Labour Conference Lobbying
But the place will be swamped with greenwash anyway.
3 October 2023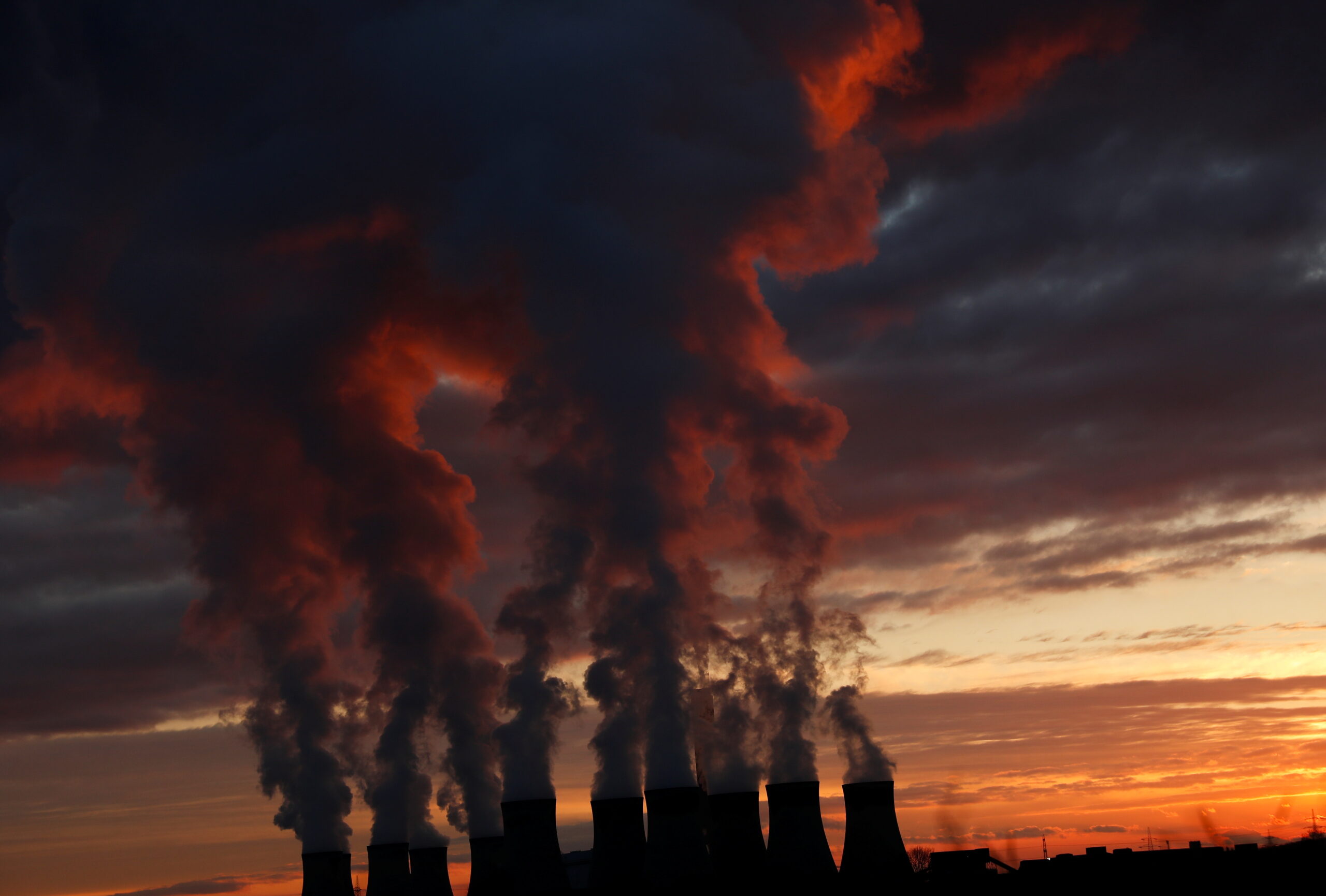 Drax power station in North Yorkshire. REUTERS/Lee Smith
Drax, owner of a massive "renewable" wood-burning power station in north Yorkshire which is the biggest single source of carbon emissions in the UK, has been a regular fixture at party conference fringes for several years now, regularly sponsoring greenwashing panel events. This year, its logo is conspicuous by its absence in Labour's conference programme.
Perhaps it is keen to avoid a repeat of the embarrassing scenes last year, when protesters disrupted an event sponsored by Drax, accusing the company of "environmental racism" in the US deep south where it produces its wood pellets.
However, that doesn't mean that the company won't make its presence felt through a network of industry bodies and arms-length lobbying groups.
Drax's strategy involves the promotion of carbon capture, utilisation and storage (CCUS). This contested technology is seen by fossil fuel companies as a way to continue burning long into the future, and it will be well represented at the party conferences.
Carbon Capture and Storage Association (CCSA), an industry body of which Drax is a member, is hosting no fewer than nine events at Labour conference and seven at Conservative party conference. This includes a panel event entitled "The East Coast's Net Zero Economy: Decarbonising Humber & Teesside with CCUS" about the massive "zero carbon industrial cluster" Drax is building in the Humber region.
Offshore Energies UK, another industry body of which Drax is a member, and which parrots the idea that Drax can be carbon neutral by 2030, will also sponsor a net-zero event at Labour conference hosted by the New Statesman. Emma Pinchbeck, CEO of Energy UK – "the voice of the energy industry" – of which Drax is a member, will speak at yet another, with shadow chief secretary to the treasury Pat McFadden MP invited to speak.
Merry Dickinson from pressure group Axe Drax said: "It seems that Drax is afraid to show their face at the Labour party conference, instead choosing to hide behind lobbyist groups to push forward their climate wrecking agenda.
"Even if they're not publicly attending, with their wide network of lobbyists and other tree burners attending and hosting events, it's clear they are still trying to influence politicians to keep giving them bill-payers' money."
Meanwhile, over at Conservative party conference, Drax is daring to show itself, paying for a stand in the exhibition centre and sponsoring the Northern reception – although it was a private affair for ticketed guests only.
The company has every reason to want to keep its lobbying efforts going. Its political outlook is far from assured, as demonstrated by the Conservative Environment Network fringe event entitled "Is burning wood for electricity a waste of taxpayers' money or a climate solution?" – the kind of question that gets asked on the rare occasions when the terms of the debate have not been bought and paid for.
But while Drax will only be represented indirectly at Labour conference, the whole fringe will be drowning in greenwash.
Among the highlights is a panel to which shadow business minister Bill Esterton MP is invited, sponsored by Orsted. Orsted is an energy company that uses "sustainable" biomass and which has recently been accused of union-busting. Orsted were accused of breaking promises to maritime unions in the US, while signing 20-year contracts with anti-union shipping companies, in contravention of its own code of conduct.
215 unions from 100 countries wrote an open letter to the company's CEO Mads Nipper to intervene, and trade unionists protested in key ports in North America, Europe, Australia and the UK. The title of Orsted's Labour conference panel? "How unions and industry can work together to deliver good, green British jobs".
Drax's lobbying efforts have been ongoing closer to where its plant is based. In July, the company sponsored a hustings leading up to the Selby by-election in what campaigners called a sign of "desperation".
The company also sponsored this year's York Pride event, citing its "commitment to supporting diversity, equity, and inclusion". This commitment hasn't stopped them from previously donating money to former Selby MP Nigel Adams, who rebelled against his government in order to vote against gay marriage.
Simon Childs is a commissioning editor and reporter for Novara Media.