Ofcom Has Capitulated to a Rightwing Witch-Hunt Over Israel
Free speech means saying things I agree with.
20 October 2023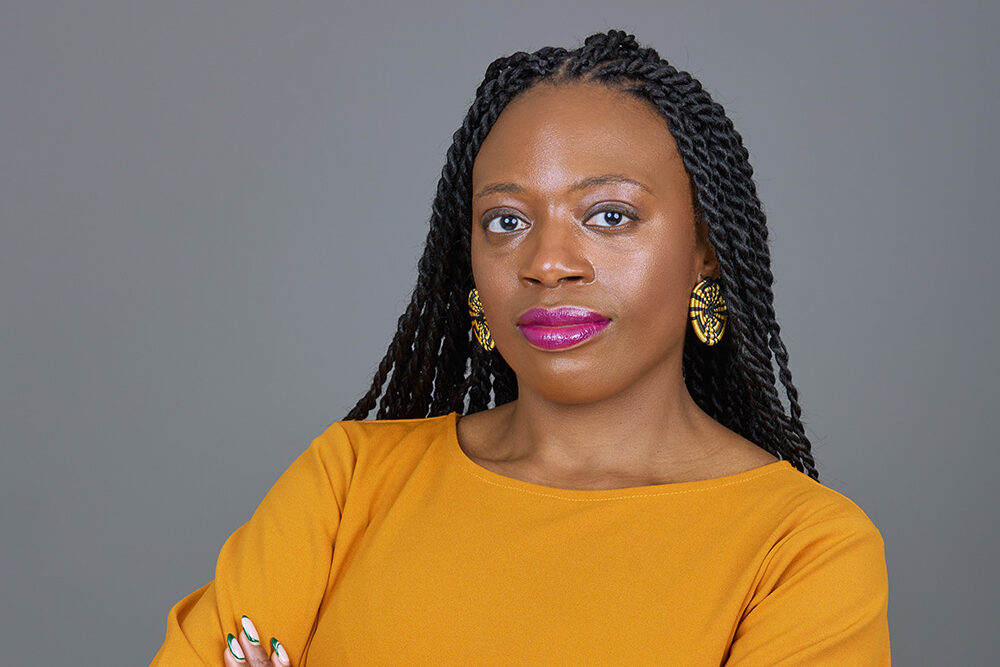 Ofcom suspended Fadzai Madzingira after rightwing website Guido Fawkes reported on her private Instagram account. Photo: Ofcom
Broadcasting regulator Ofcom was quick to suspend its director of online safety supervision, after her apparently "extreme" views on Israel's war on Gaza were exposed.
On Monday, rightwing website Guido Fawkes reported that Fadzai Madzingira had been sharing her views on the conflict on her private Instagram account. Later that day Ofcom suspended her pending further investigation.
In an Instagram story Madzingira told of her "panic" and "hopelessness" at what is going on in the Middle East. "My acoount [sic.] has been chaotic for the last week bouncing between the continued targeting of Palestinians and dumb shit. Mostly because I could not process that we continue to act with surprise at what happens in an apartheid state…" she wrote.
Madzingira also liked a post by BLM UK, criticising the UK's support for Israel as a "vile colonial alliance", saying the decision to send Royal Navy ships to the Middle East is participating in "ethnic cleansing and genocide of Palestinians."
Which bit of this is supposed to be shocking?
Israel practises apartheid, according to a UN expert, Amnesty International, and Human Rights Watch. A UN expert has warned that there is a danger of ethnic cleansing in Gaza, while over 800 scholars have warned that the "crime of genocide" may be taking place.
The UK is an ally of Israel – that is hardly in doubt. The idea of Israel being "colonial" is commonplace. A UN expert has called for recognition of Israel's "intentionally acquisitive, segregationist and repressive settler-colonial occupation". Use of the term "settler-colonialism" is up for discussion in the liberal Israeli press. 
Nonetheless, Guido Fawkes chose to characterise these views, held by one of the few Black women in leadership positions at Ofcom, as "extreme". The story was picked up by the rest of the rightwing media in its rush to cast anything less than support for Israel as beyond the pale.
The matter was even raised in parliament by Sir William Cash MP. Cash, who campaigned for Brexit because it would give the UK more freedom, said that Ofcom must deal with it "at once as a matter of impartiality, quite apart from any criminal action that may be needed under terrorist or criminal law."
By contrast, when lazy, old Conservative peer Michael Grade was about to become Ofcom director, he told a select committee that he "admired" actor turned rightwing outrage merchant Laurence Fox for his "courage in speaking out". Far from hand-wringing about potential bias, Guido Fawkes praised him saying, "it's refreshing to see Grade publicly back freedom of expression." See how this works?
The subtext, as Guido Fawkes makes clear, is the imminent implementation of the online safety bill, for which Ofcom is responsible. This is a shot across the bows of Ofcom from a rightwing website, nervous of what regulation might mean for online publishers. While there may be some legitimate concerns about the bill and its implementation, the fact that Ofcom has wet its pants over some supposed free-speech warriors indulging in cancel culture does not inspire confidence.
Simon Childs is a commissioning editor and reporter for Novara Media.