Minister Who Loves Free Speech Starts a Witch-Hunt Against Academics
A chilling effect.
2 November 2023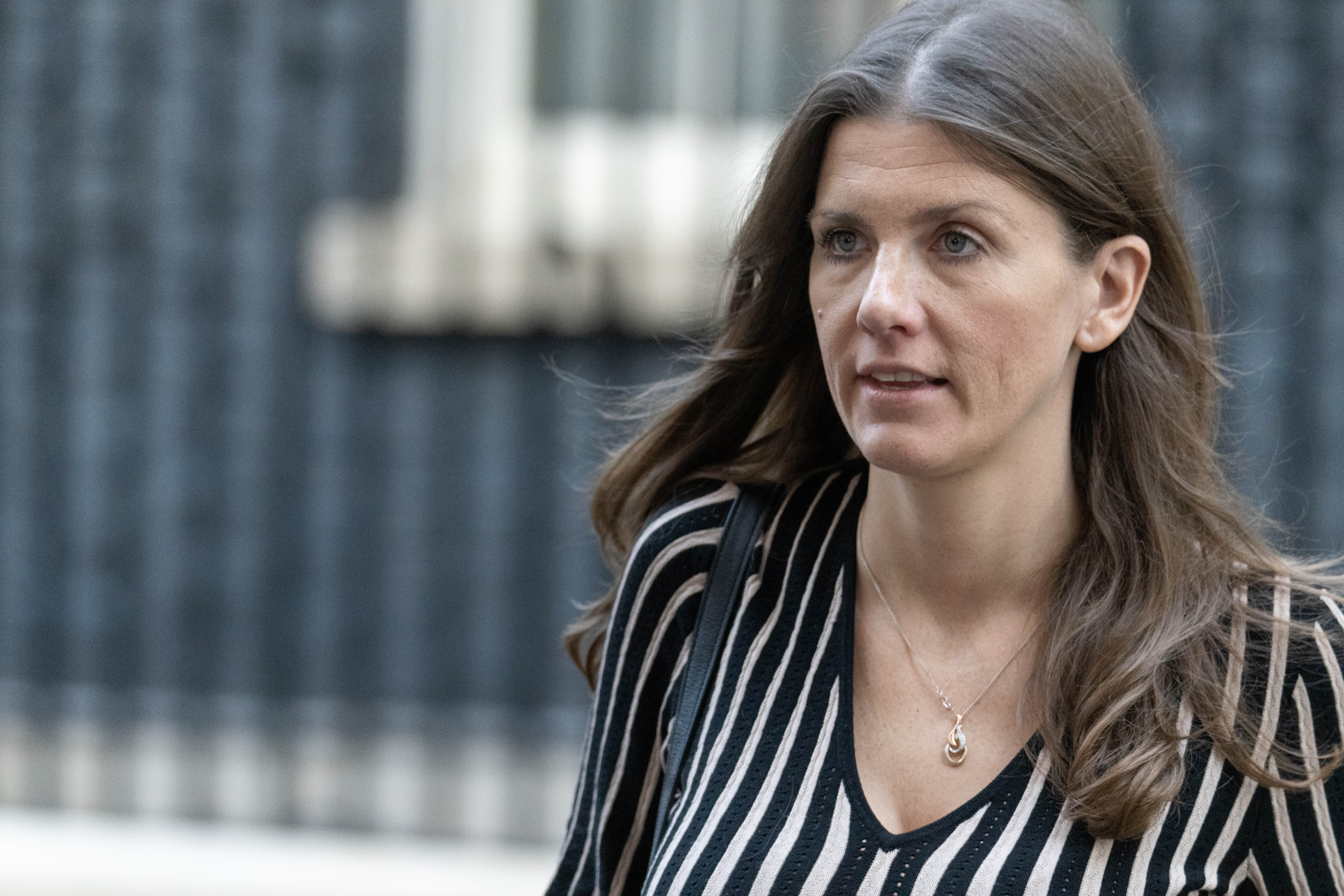 Michelle Donelan. Photo: Ian Davidson / SOPA Images/Sipa via Reuters Connect
An advisory group on diversity has been suspended and placed under investigation after members expressed concern over Israel's actions in Palestine, thanks to the intervention of a minister who has previously warned of a "chilling effect" on free speech at universities.
On October 28, science secretary Michelle Donelan singled out the social media activity of two professors in a letter to the UK Research and Innovation (UKRI) – a body that funds research on behalf of the government – demanding that a newly formed equality advisory body be disbanded.
Donelan told the non-governmental body of her "disgust and outrage at Research England's appointment of individuals" who "have been sharing extremist views on social media."
Donelan accused Kate Sang, professor of gender and employment studies at Heriot-Watt University, and Kamna Patel, an academic in development studies at UCL, of expressing "sympathy or support" for Hamas.
According to Donelan's letter, Patel had "amplified" a tweet that condemned violence on both sides of the conflict, but made "reference to Israel's 'genocide and apartheid.'" Sang had posted a link to a Guardian article headlined "Suella Braverman urges police to crack down on Hamas support in UK" with the caption "This is disturbing." The article made reference to Labour's decision to remove the phrase "end apartheid" from the title of a Palestine Solidarity Campaign event at its recent annual conference.
In a letter published in response to Donelan on 31 October, UKRI chief executive Ottoline Leyser said she was "deeply concerned about the issues" raised and would take "swift and robust action accordingly."
Leyser said that the UKRI would "suspend operations of the Research England Equality Diversity and Inclusion Advisory Group with immediate effect," and that an "investigation into the specific areas of concern" raised by Donelan would be launched. This investigation will be used to come to a "conclusion about the ultimate future" of the advisory board.
Donelan's letter has prompted fierce criticism from scientists and academics. An open letter accusing Donelan of attempting "to create a climate of fear to deter academics from expressing opposition to grave human rights violations by Israel" has gathered over 2,500 signatures.
Several academics have resigned from their positions on UKRI boards over Leyser's decision, with one postdoctoral researcher stating that Donelan had "instigated a witch-hunt within UK academia to root out and label as extremists individual academics who dissent."
The general secretary of the UCU Jo Grady said in a letter to Donelan on 30 October that to "artificially conflate expression" of the views of Patel and Sang "with support for a proscribed organisation is deeply damaging, and a significant threat to lawful freedom of speech."
Grady said the intervention represented a "worrying level of political interference" and a "dramatic overreach into operational matters which will lead many in the sector to question the independence of the funding body."
The suggestion that academics advising public bodies should refrain from expressing political views is "not only unworkable on a practical level, but also risks creating a chilling effect on freedom of speech and academic freedom," said Grady. "It is simply not possible to reconcile the government's purported commitment to freedom of speech within the law with interventions of this kind."
In her letter to the UKRI, Donelan said: "I have always been clear – academic freedom and free speech within the law are sacrosanct."
"But public bodies, or those representing them, cannot be seen to take political positions let alone promote extremist ideologies," she said, adding that the "political impartiality of our scientific funding system is vital".
It's true that Donelan has long defended free speech.
In June last year, then minister for higher education, Donelan wrote to universities warning that diversity schemes risked creating "a 'chilling effect' on university campuses" as they are in "tension with creating an environment that promotes and protects free speech", and can leave "students, staff and academics unable to freely express their lawful views without fear of repercussion."
In May 2021, Donelan was slapped down by the government when she said that under a new "Free Speech" bill universities would be legally required to host Holocaust deniers such historian David Irving on campus, and risked facing a fine if they refused.
Speaking at a Policy Exchange event in April last year, she expressed concern over "professors being harangued and hounded out of their jobs" over a "complete intolerance of opposing ideas."
Donelan said that "free speech is the beating heart on which all of our other freedoms rest.
"The freedom to disagree is just as important as the freedom to agree" and that "attempts to erode free speech need to be challenged head on," she said.
Quoting Evelyn Beatrice Hall, Donelan said she believed university should be "a place where we live by the very words 'I disapprove of what you say, but I will defend to the death your right to say it.'"
And yet, she said, "It is sadly ironic, that humanity has never had greater access to a diverse range of opinions than we do today, yet we have to take action against people trying to limit that diversity."
Polly Smythe is Novara Media's labour movement correspondent.