School Students Walk Out of Shadow Minister's Assembly Over Labour's Position on Palestine
'It's politicising young people like nothing has before.'
7 November 2023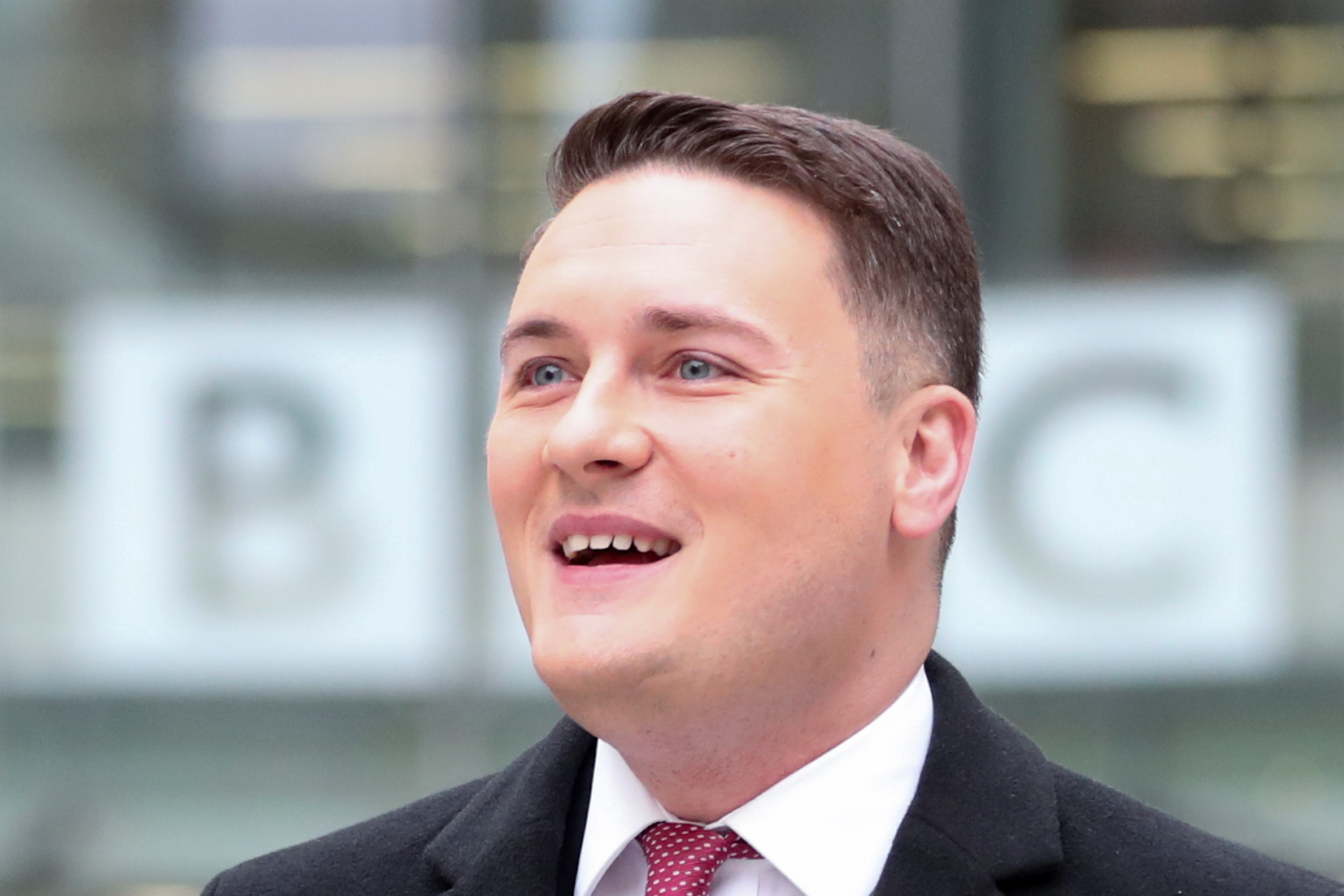 Wes Streeting MP, February 2022. May James/Reuters
Hundreds of school students have boycotted an assembly with Labour MP Wes Streeting over his party's position on Israel-Palestine. 
Around 300 17 and 18-year-olds at Beal High School in Ilford, east London, either refused to attend or walked out of the assembly last Friday.
"We heard Wes Streeting would be coming down to do a talk on university and personal statements," one year 13 student involved, Amina, told Novara Media. "But as a year group, we wanted to show our support to those in Palestine.
"Keir Starmer [has] stated he does not support calls for a ceasefire. None of us agreed with this, so collectively we showed our position by not attending."
According to a parent of a child at the school, which has a high number of Muslim students, Israel's genocide in Gaza is "politicising young people like nothing has before". 
With only around 20 year 13 students agreeing to attend the assembly, school management drafted in younger pupils to make up the numbers. 
When approached for comment, Beal High School said its annual assembly with Streeting was "calm, purposeful and successful […] as ever".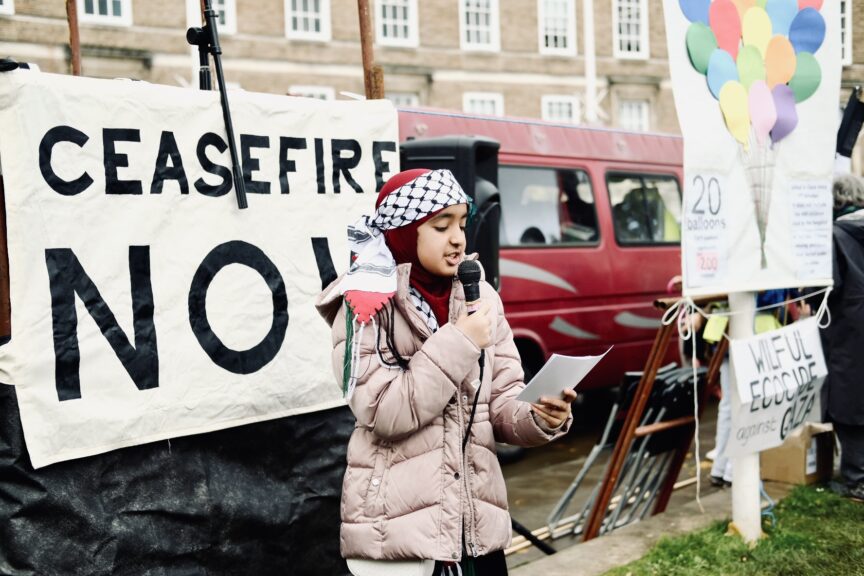 On the same day, hundreds of children in Bristol walked out of class in protest at the failure of UK politicians to back a ceasefire in Gaza.
The action was initiated by parents who wanted their children's views on Israel's genocide to be heard.
But while one organiser thought "it would mostly be primary school children and their parents [that turned up]", "there was a huge swathe of teenagers too".
In August 2018, 15-year-old Greta Thunberg bunked off lessons in protest at climate inaction, starting a movement of millions which forced the issue onto the global news agenda. 
16-year-old Amina Rahman, who attended the Bristol protest, told Novara Media she thought it was high time there were school strikes for Palestine too. 
"The climate strikes have been going on for a while, but this [Israel's oppression of Palestine] has been going on since 1948, since the Nakba," she said.
"There are children in Palestine right now who are my siblings' age who are suffering and dying, and it hurts me so much," she added. "They [Israel] are over here doing war crimes, and our government is supporting them."
For Rahman, the turnout in Bristol – around 400 children and their parents – was "beautiful". On the day, parents took a back seat, with young people leading chants, giving speeches and tying red, white and green ribbons to railings to remember the dead.
"Yeah, it was organised by adults," Rahman explained. "But it was led by me and my girls."
Teenagers in Bristol are now planning on staging school strikes for Palestine every Friday – and from now on, they're organising them. Rahman hopes this will be the start of a mass movement, with young people across the country leading autonomous strikes and walk-outs.
"People like Greta Thunberg, […] she got the whole world to listen," Rahman said. 
"We're gonna keep on trying. We're gonna keep on doing it."
Clare Hymer is a commissioning editor at Novara Media.