Labour Councillors Are Defying Keir Starmer to Back a Ceasefire in Gaza
'He can't sack you all.'
2 November 2023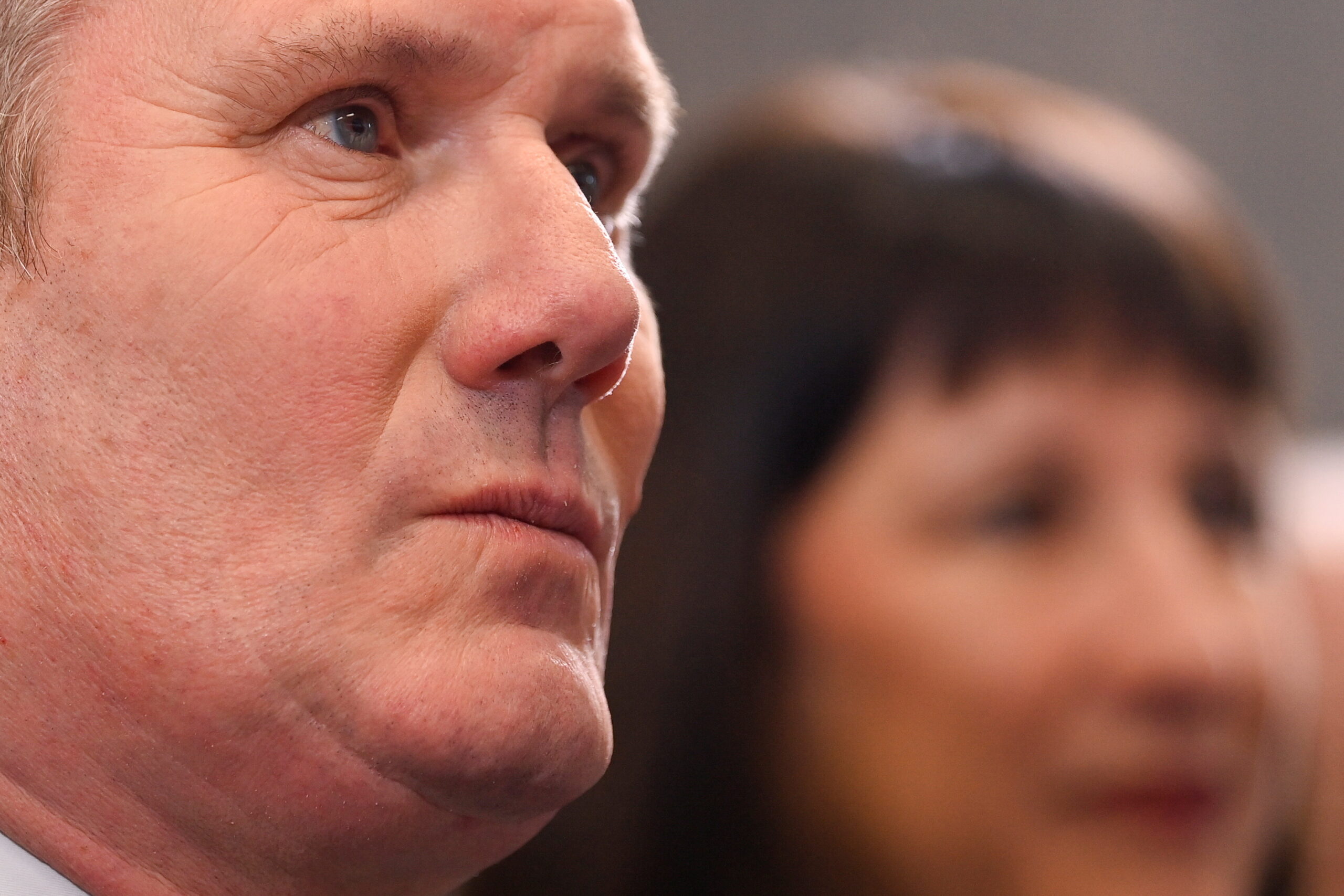 A growing number of Labour councillors are voicing their opposition to Keir Starmer's line on Israel. Toby Melville/Reuters
All 31 Labour councillors in Sheffield have defied Keir Starmer and the Labour leadership in its support for Israel by voting for a motion calling for a ceasefire.
The motion, which was proposed by the Greens at a full council meeting on Wednesday and which passed with cross-party backing, also called on the government to stop all arms sales and military aid to Israel, condemned its abstention at the UN on a humanitarian truce, and resolved for the council to join the Sheffield Coalition Against Israeli Apartheid. 
This is believed to be the first time Labour councillors have voted for a motion calling for a ceasefire in a public meeting since the Hamas attacks on 7 October.
The vote came after councillors suggested to the leadership of the Labour council group that many could resign their positions – as others have done elsewhere – if Labour did not vote to back the motion. 
Cllr Abtisam Mohamed, Labour's parliamentary candidate for Sheffield Central, also made a speech in favour of the motion at Wednesday's meeting, to chants of "free, free Palestine" from protesters outside. 
"There will only be just and lasting peace when we end the violence […] and appraise the situation on the ground honestly, recognising the historical context," she said.
Alexi Dimond, the Green councillor who moved the motion, told Novara Media: "I'm really pleased that Labour councillors felt able to defy their leadership and vote for the motion in the end."
"If I had a message for Labour councillors [elsewhere], it would be: 'The people of Gaza are depending on you. Be brave, be on the right side of history – Keir Starmer can't sack you all'."
The vote comes just three weeks after the council flew the Israeli flag from Sheffield town hall. Protesters promptly scaled the building to remove the flag during a pro-Palestine rally on 10 October.
Across the country, more than 30 Labour councillors have resigned since Starmer, a former human rights lawyer, told LBC on 11 October that Israel had "a right" to withhold power and water from Palestinian civilians trapped in Gaza. 
Labour council groups including Manchester, Brent, Slough and Cambridge have all put out statements calling for a ceasefire, while the Labour mayor of Leicester has criticised Starmer for his one-sided response.
On Wednesday, more than 330 Labour councillors wrote to the party leadership asking that Labour backs an immediate ceasefire and "an end to Israel's complete siege of Gaza".
Last week, over 250 Muslim Labour councillors wrote a separate letter to the leadership in support of a ceasefire. Most of the latest letter's signatories are reportedly not Muslim.
Clare Hymer is a commissioning editor at Novara Media.