My Son Osime Brown Will Die If He is Deported – But the Racist State Isn't Listening
The threat of deportation is torture. When the doorbell rings, he says: "They are coming to get me."
by Joan Martin
22 April 2021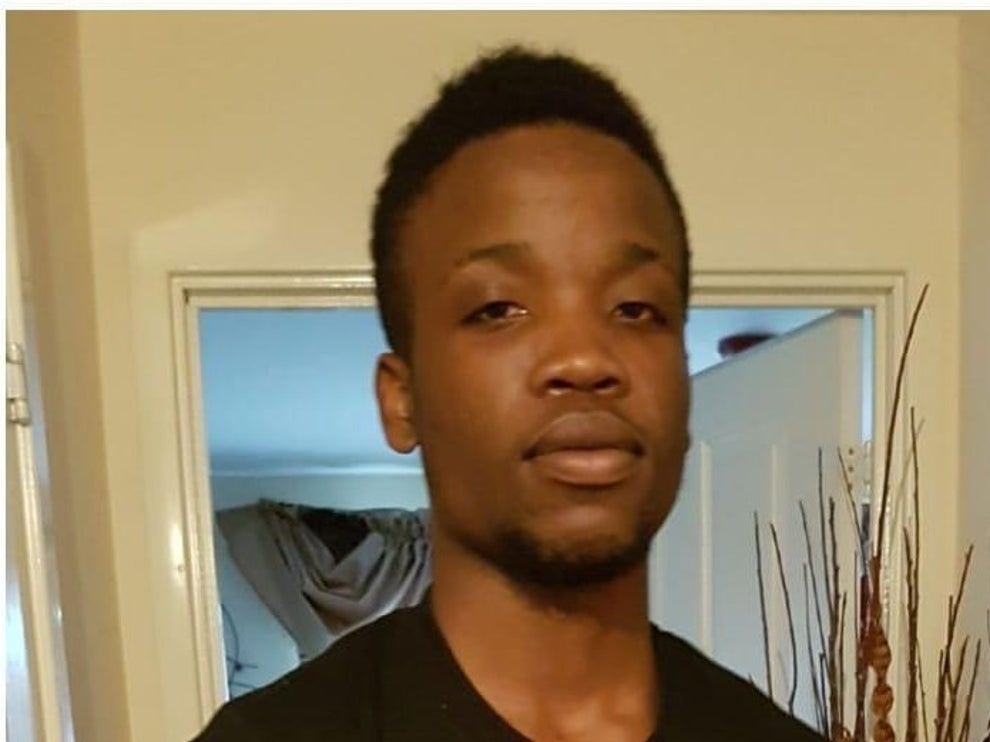 22-year-old Osime Brown. (Joan Martin)
Osime Brown grew up in the West Midlands after arriving in the UK at the age of four. The 22-year-old – who has autism, a learning disability, depression, PTSD and a heart condition – is facing deportation to Jamaica after spending time in prison for a minor crime that witnesses say he did not commit. His friends and family are fighting to keep him here, arguing that he has no connection to Jamaica and would not be able to survive there. Brown's mother Joan Martin spoke to Novara Media reporter Sophie K Rosa.
My son Osime Brown faces deportation because he was convicted and imprisoned for a crime – stealing a mobile phone – that both he and the other witnesses say he did not commit.
What happened to Osime reveals a long history of failings by various authorities, which has led to the unjust threat of deportation still hanging over his head. These failings have resulted in so much anguish, and have forced us to struggle for justice.
Osime has autism and other disabilities – but this was not taken into account in the trial against him. The investigating officer lied to the court and has done so many times – there must be an investigation.
Because he was sentenced to five years in prison, Osime was threatened with deportation. The judge claimed Osime was not culturally adjusted to the UK – but he has lived here since he was four. Shockingly, the judge claimed he could go back to Jamaica, where he knows no one, and pick up where he left off.
We were horrified that the judge refused to read Osime's psychological report, detailing his autism and learning disability, saying that it would make no difference to his decision. I believe that in Jamaica Osime would be victimised and be unable to access care that his life depends upon. There is no shadow of a doubt that my son would die if he is sent to Jamaica.
I am saddened by the fact that many neurodivergent youngsters, especially Black boys like Osime, face the double punishment of prison and deportations.
Osime has consistently been failed by the state. His needs were treated as a 'discipline' problem at school, then manipulated by the justice system and criminalised, resulting in prison. Osime was not appropriately supported during his time in school, care or prison. His whole life has been like a conveyor belt, from bad to worse.
In prison he experienced racism, ableism and violence: he was called names, punished, isolated, ganged up on and deprived of food and water for periods. He started self-harming.
Right now, my priority is Osime's health and to free him from the threat of deportation, which is destroying his mental health. For him, the threat of deportation is torture, like being on death row. When the doorbell rings, he says: "They are coming to get me."
Racism is like a bullet ricocheting everywhere; like a nightmare that the pursued can't escape or wake up from. I am concerned about the level of systemic oppression people of colour are facing today: a hostile immigration policy, a broken criminal justice system and social services – all of these things have impacted my family to its core.
People are punished because of the postcode they live in, and for the colour of their skin. Racism grinds us into the ground – destroying us physically, mentally and socially. Me and my son, we just want some respite, to pause and breathe.
Some ill-informed people say we should leave 'their country' – but we are not 'illegal'; we were first taken, and then invited, to come here to contribute. I think some people, including the government, which can inflict suffering with impunity, have lost the value of human life.
My grandparents came to this country in 1960 and contributed, and so have I. We were told whilst growing up that Britain was our 'motherland' and we embraced that idea, but now we are severely punished and discriminated against because of the colour of our skin.
It is six months since Osime has been released and nothing has been put in place for him. He has no care plan for his physical, psychological and social rehabilitation. We are encouraged to speak out against injustice, victimisation and abuse – but when we do, we are never listened to or believed.
I would like the Home Office to know that what has happened to my son is a miscarriage of justice. We need to speak truth to people of power. Osime has been wronged, my family has been injured and the state is not listening.
Nothing without us is for us. We need to input into systems that affect us; our concerns to be heard and believed. I trusted Osime's school, the care services, the police, legal system and the criminal justice system – but they all conspired against him because of his race and disabilities. Now, we are at the mercy of a government that has pledged to be hostile to vulnerable people such as my son.
I thank God that throughout Osime's excruciating ordeal we have made many friends who have raised their voices, time and resources to help and support us. They have given us their love. I will fight until my last breath to keep my son safe.