Labour's Universal Credit Revamp Is a Step Backwards, Not Forwards
A few technical changes? Just two years ago, it was calling to scrap the system entirely.
26 August 2021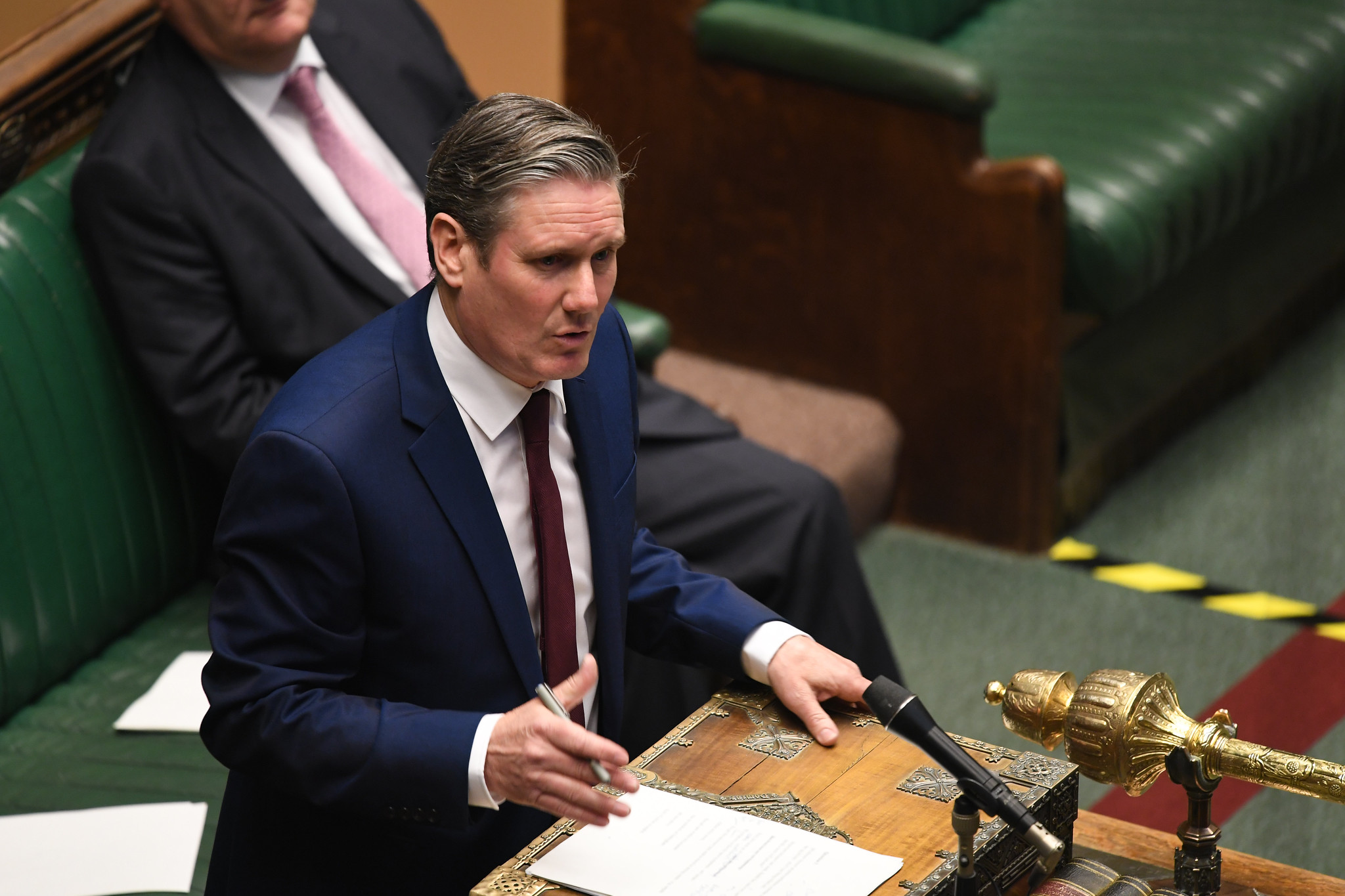 (UK Parliament/Flickr)
As pledges go, promising that Labour "will reduce the taper rate when we replace universal credit" is not exactly a showstopper. This was the offering from shadow work and pensions secretary Jonathan Reynolds on Monday when he announced the party's new position on universal credit (UC), specifically the rate at which benefit payments taper off as claimants earn money via employment.
Aside from the announcement being fairly technical – most people in the country have no idea what a taper rate is – merely lowering the rate is arguably a step backwards from Labour's position on welfare just two years ago, when a universal basic income (UBI) trial was on the cards and the party was calling for the UC system to be scrapped entirely.
Agree with much, but: lifting the benefit cap and increasing universal credit sounds like something a timid New Labour MP might have said in 2010 or 2015.

UC is hard to navigate, takes weeks to process + discounts many from receipt of cash. Why not have a basic income for all? https://t.co/g4B62QtzLf

— Will Stronge (@w_stronge) March 15, 2020
Fighting on conservative terrain. 
An interview Reynolds gave to the Daily Mirror earlier in the week gives further cause for concern. When asked what the new taper rate would be set at, he refused to say, along with failing to confirm that Labour would reinstate the Tories' proposed £20 cut to UC in October – against which Labour is currently campaigning. 
The uplift – while absolutely essential – is a good example of progressive forces fighting on incredibly conservative terrain. The UC system is notoriously punitive and draconian, with its harsh sanctions, late payments and negligible employment outcomes leading to frequent psychological trauma for its claimants. The fact that a £20 uplift in weekly payments is where the national debate has landed is not only an indictment of how desperate the situation has become, but also a symptom of the left's total lack of initiative on the issue.
As with the struggle for the uplift, lowering the taper rate is certainly a step in the right direction. However, it is meagre progress given the scale of the problem; there is no way that such small reforms will bring our social security system up to standard. 
The UC taper rate is currently set at 63%, which means that for every £1 you earn over your work allowance, your regular UC payment will be reduced by 63p. This is effectively a very high tax rate on claimants' income, which, counterintuitively, acts as a disincentive to work: you must put in more hours to earn less. 
For every pound that someone on Universal Credit earns through work, they lose 63p from their Universal Credit entitlement.

Labour will scrap Universal Credit and replace it with a system that makes work pay.https://t.co/UEadEQ6718

— David Lammy (@DavidLammy) August 23, 2021
It would seem like common sense to – at the very least – set the taper rate at the current, basic rate on the income tax scale. This would demonstrate that the system is fair and give UC claimants more incentive to work, since they would now be on an equal playing field with other earners.  
Labour could have easily called for such an improvement – justified as a fair and enabling change for claimants. Instead, the party opted for a familiar 'not as bad as the Tories' angle that is neither specific nor ambitious: an unhappy middle ground indeed.
Public sentiment has changed.
The UK's attitude towards welfare is changing, with public support for more generous welfare benefits at its highest for more than two decades. Covid-19 has certainly contributed to this turnaround, with millions experiencing sudden changes in fortune due to the pandemic. Drastic policies like the furlough scheme showed the public that, despite its previous assertions to the contrary, the government can turn the taps on and prevent destitution. 
But if this level of state resourcing can be justified as a response to a pandemic, then why can't basic, humane improvements to our welfare system be achieved to tackle poverty? Is the fact that nearly one in three children in this country lives below the breadline not justification enough for greater spending? 
In this context, the Labour party has a unique opportunity to set out an entirely different vision for what a progressive welfare system could look like. In other words, it needs to reframe the issue, rather than merely fiddling with the technical details of the current system. 
The national conversation has thankfully moved on significantly since Labour's decision to abstain on the Tories' cuts to welfare in 2015. Reynolds surely recognises this, but there is a danger that the party will be following rather than leading on the conversation around UC if it continues to be hesitant on policy.
Keir Starmer promised over the weekend that the party's upcoming conference in September will be the opportunity to "set out in primary colours what post-pandemic Britain needs to look like". However, the party's announcement on UC has perhaps only underlined how little separates Labour from the current status quo.
On Sunday Starmer said he'll campaign in 'primary colours' and then on Monday the party replaces its 'Scrap universal credit' messaging with 'reduce the taper rate for universal credit' messaging, which seems like the opposite approach? https://t.co/lvxi3HnhFb

— Jon Stone (@joncstone) August 23, 2021
And what's more, with Welsh Labour pushing ahead with a trial of a UBI, there is a danger that technical changes such as the one Reynolds is proposing will get drowned out by bold new visions for new welfare settlements, which are gaining increased support amongst the public. 
Granted, Reynolds has previously stated an interest in the policy, so such universalist proposals might be on the horizon as the party platform is constructed for the next election. Political parties' messages are most effective when they, in Starmer's words, "glimpse the future". Labour should take the chance to reimagine a new social settlement, rather than accept the limiting parameters of the old.
Will Stronge is the director of research at the Autonomy think tank.