Labour Won Batley and Spen Despite Starmer, Not Because of Him
Leaflets made little mention of Labour, let alone Starmer, focusing instead on roads and rubbish.
6 July 2021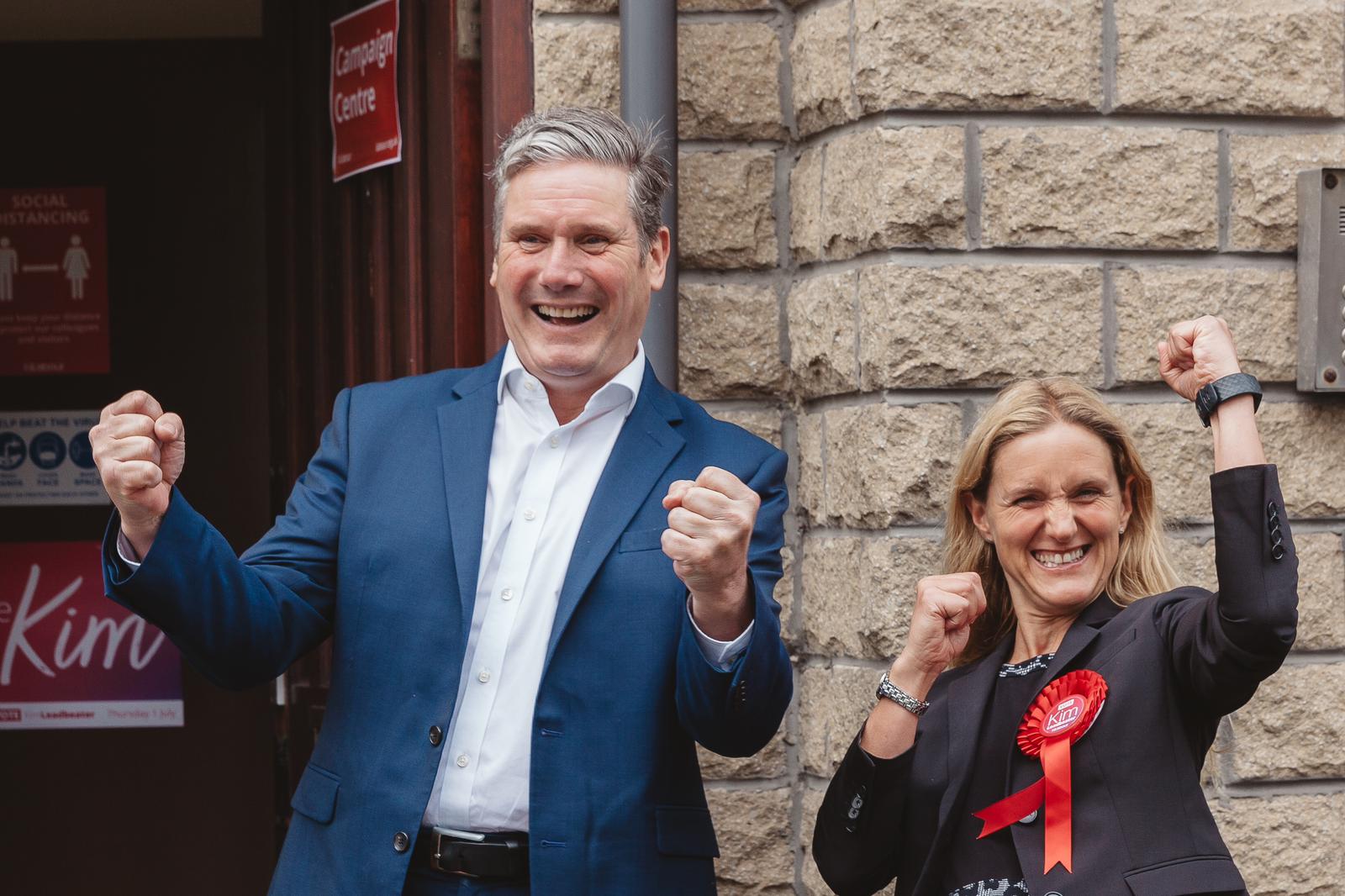 Keir Starmer Twitter
It appears the famous sporting motto, "winning isn't everything; it's the only thing," applies in politics too. In the early hours of Friday morning, as it became clear Labour had triumphed in the Batley and Spen byelection – despite losing votes overnight in London, Lincolnshire and, yes, West Yorkshire – the win did seem to be all that mattered.
It was a win that defied expectations. A few hours earlier, at around 1am, I was told from the count that a Labour defeat was inevitable. Not only was the Tory vote solid, if underwhelming, but George Galloway was polling extraordinarily well in certain wards. When I visited the constituency a fortnight earlier, little seemed certain to me beyond the fact Galloway would exceed the 6% given to him in a Survation poll. Now a tally of 8,000 votes seemed imminent and, all things being equal, Labour was facing a result close to its devastating defeat in Hartlepool.
But despite Galloway's extraordinary gains, amassing some 20% of the vote, Labour's Kim Leadbeater ultimately defied the odds to win. For the Labour party, the story ended there. But it is a mistake to ignore the reasons for the unexpected triumph, which are, in a sense, far more important than the victory itself. If Labour is serious about forming a government this decade, it is imperative it learns from Batley and Spen, where the factors that helped Leadbeater succeed are clearly at odds with the pitch Starmer made in his bid to become leader and, indeed, his entire conception of politics.
Why Labour won.
Two things, above all else, saw Labour home. The first was Leadbeater – a local activist whose personal story goes beyond being the sister of Jo Cox. At every opportunity, Leadbeater reminded voters that she was the only candidate, among 16 contesting the seat, who lived in the constituency. The second was the party operation to get out the vote, particularly in the final week. As one canvasser told me: "It's got fuck all to do with Starmer and everything to do with a good ground organisation from the regional party." While they spoke favourably about the Yorkshire operation, they doubted whether it was replicable on a national scale. "This couldn't have been pulled off in many places."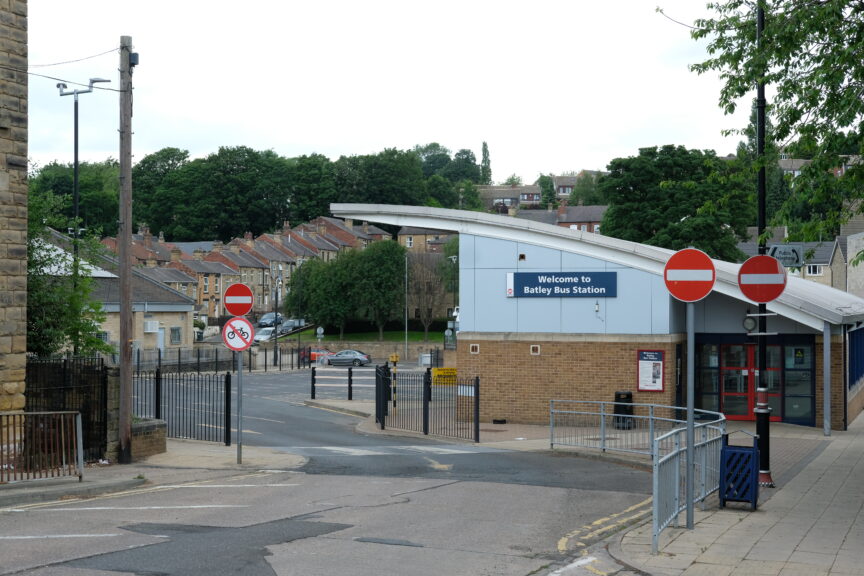 While Starmer's office should be commended for at least picking a winner this time (unlike with Paul Williams in Hartlepool), a previously unknown candidate, combined with an impressive ground campaign, isn't the winning formula Starmer and his supporters touted last year. Indeed, as recently as May, party literature dwelt on national issues and was adorned with the leader's name and face. In Batley and Spen, by contrast, leaflets made little mention of Labour, let alone Starmer, while the pitch was ultra-local with a focus on roads and rubbish, as much as the NHS and Covid-19. For New Labour, so adroit in parachuting candidates across the country, accepting the reality of such a zeitgeist would mark a profound shift. The days of apparatchiks and ambitious wonks being foisted on to local parties are over. 
At times it felt as if Leadbeater was trying to go beyond party politics, implying her loyalty was primarily to the constituency where she had spent all her life, rather than any political machine or leader. And yet, for the svengalis of SW1, it was meant to be Starmer's star quality that pulled Labour's tattered 'brand' out of the mire, with a credible leader at Westminster more important than activists in their communities who listen. This was trialled in Hartlepool – with an identikit candidate thrown in to boot – and the difference with last week was stark. If Starmer and his retinue learn that lesson he may last longer than expected.
The bigger picture.
Although it was ostensibly a victory, last week's outcome obscured inarguable decline. Before Thursday the Tories already enjoyed a majority of 80 seats, making further gains relatively unimportant to them. Yet the Batley and Spen result suggests Labour may lose yet more seats at the next general election, with their share of the vote falling in the constituency by 7.5% compared to 2019 and 20% on 2017. In the event of a national swing of 2.9% to the Tories – the percentage change seen in Batley and Spen – Boris Johnson's majority would be close to 130.
While, of course, Galloway won't be running everywhere, and the demographic complexion of the seat is important, when placed alongside other elections this year it's wrong to label Batley and Spen as merely an outlier. Labour would likely have lost if the Greens had stood a candidate, for instance, illustrating how it remains vulnerable on both its left and right, something confirmed by results in Lincolnshire, Enfield and Islington. As pollster James Johnson noted, Tory gains in Copeland and Hartlepool aside, the 2.9% swing away from Labour was the biggest swing towards a governing party in 39 years. In other words, if victory in West Yorkshire doesn't lead to extended reflection and change, it will be pyrrhic. 
The idea that Starmer was anything other than a liability in Batley and Spen also fails to add up. One poll put his net favourability in the seat at -32, leaving him 37 points behind Johnson as the preferred prime minister. Much like the party under Jeremy Corbyn in Stoke Central and Peterborough, this was a byelection where a strong canvassing operation made up for an unpopular national leader. To ever form a government, Labour will need both.
Kim Leadbeater won in spite of the Starmer 'brand', not because of it – a far cry from the Keir-centric approach touted by Westminster pundits. Instead, she prevailed through a mix of localist populism and anti-party politics – even as MP her Twitter bio doesn't include the word Labour. If Starmer ever does become prime minister, a remote prospect but not impossible, it'll be for very different reasons than his purported strengths a year ago. Running on "brand Keir" is destined to fail but for his supporters, on both the right and centre, the idea of winning without personality politics is unthinkable. The reason why is easy to understand, because the alternative requires generating a political programme – and the policies they prefer are widely disliked.

Aaron Bastani is a Novara Media contributing editor and co-founder.