Leanne Wood: 'Just Wanting Independence Isn't Enough. We Need a Strategy'
'Welsh Labour is all talk. I don't believe it will deliver.'
6 October 2021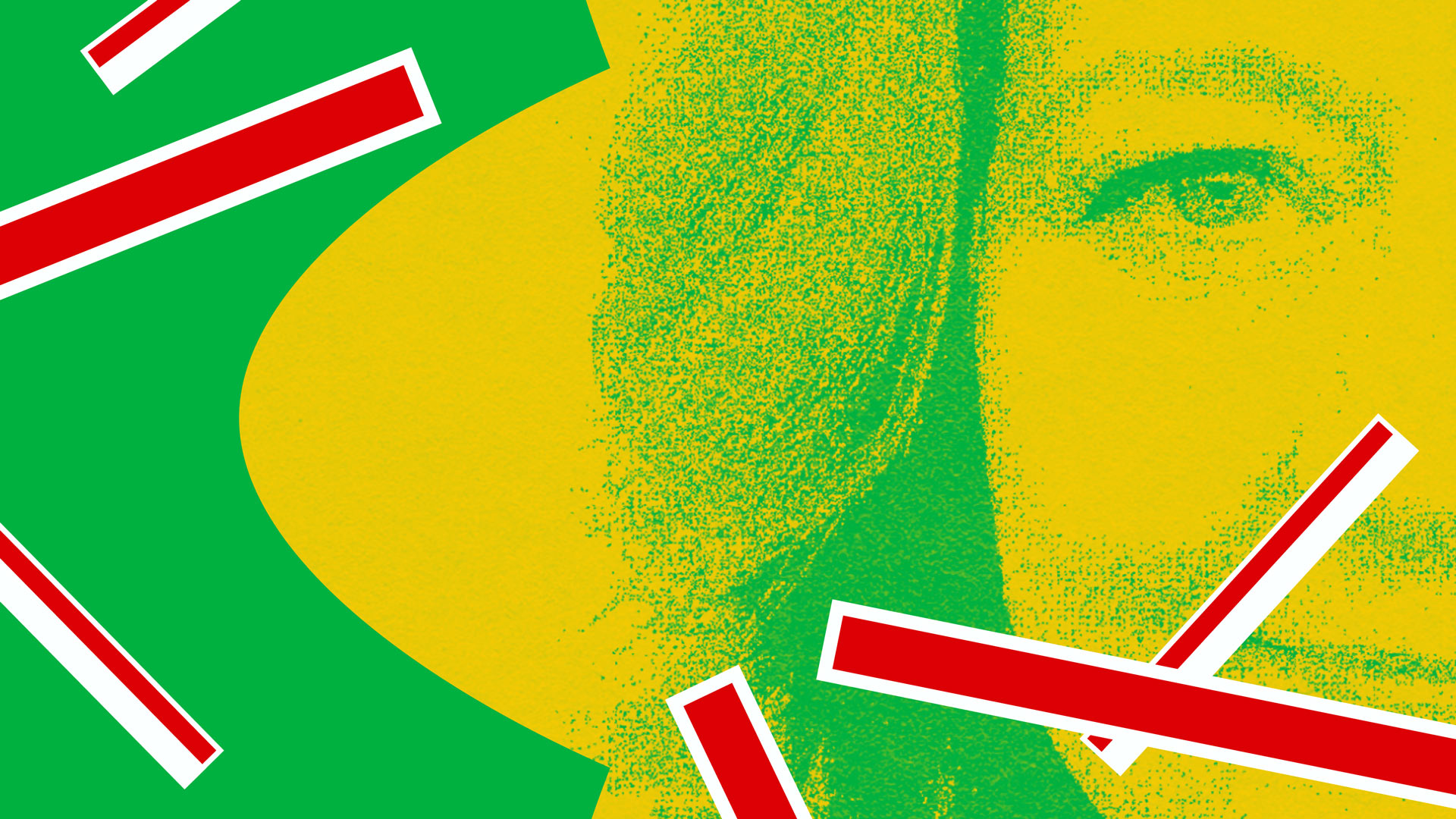 Design: Pietro Garrone and Max Ryan (Novara Media). Original photograph: Welsh Parliament
The last decade has seen major political realignments in the UK. In 2015, Labour lost 40 seats to the SNP and was reduced to a single constituency in Scotland – the nation of the party's founder Keir Hardie. Ukip's continued rise gave the question of EU membership ever greater salience, such that the Tories offered a referendum on departure that would ultimately be lost. Labour's inability to accept the referendum result then led to its evisceration in parts of England in the 2019 election. Today, a map of Westminster seats looks very different to how it looked seven years ago.
At the same time, there have also been glimpses of an emerging left politics. In 2015, Jeremy Corbyn was elected leader of the Labour party, and two years later came the shock result of a hung parliament. In 2010, Caroline Lucas was elected as the Green party's first MP. But, as if to highlight the union's fragmenting politics, many of the most progressive and exciting stories of new developments on the left are happening outside of England. There's the popularity of Mark Drakeford as Welsh first minister – not to mention legislation generated in Cardiff like the Well-Being of Future Generations Act, which explicitly orients public policy towards longer-term concerns. Most recently at Holyrood, an agreement between the Scottish Greens and SNP marked the first time the Greens have formed a government in the UK. 
Another example of this trend, again from the Celtic periphery, came in 2012 when Leanne Wood was elected leader of Plaid Cymru. Besides being the first woman to lead her party, Wood's republican and socialist views distinguish her not only from the likes of David Cameron and George Osborne, but Westminster politics more generally. In 2004, she was expelled from the Welsh assembly chamber for referring to the Queen as "Mrs Windsor", and she frequently quotes the Welsh Marxist author Raymond Williams. While Keir Starmer's Twitter bio reads like a truncated LinkedIn profile, listing his jobs both past and present, Wood's includes words like "feminist" and "antifascist".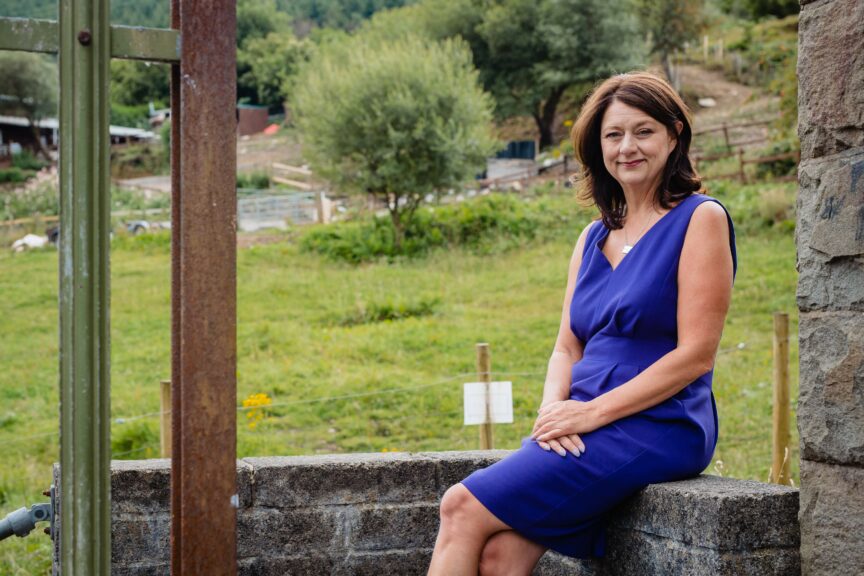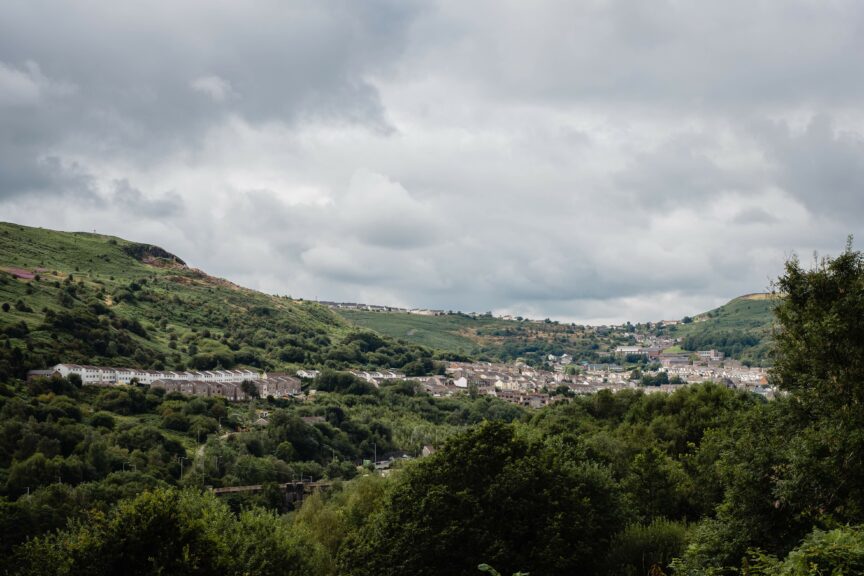 We meet at the Empire Cafe in Porth, in her former constituency of Rhondda, less than two months after Wood's defeat to the Labour candidate. Three years ago she was her party's leader and an elected legislator in Cardiff, now she is neither. While it's clear this is something Wood is still processing, both personally and politically, she is immediately affable. It doesn't take long to understand why she was a break-through candidate for Plaid, winning a seat that had historically voted Labour and taking Welsh nationalism beyond the confines of native speakers. 
Despite everything, from Brexit and Covid-19 to a thumping Tory majority, Wood insists that her desire for fundamental change, the thing which propelled her to prominence almost a decade ago, hasn't diminished. "When I was elected in Rhondda in 2016, you could feel something was happening," she says, adding that Ukip gained seven seats in those same elections. "Then, not long after that, Brexit happens. People who maybe weren't that political before were suddenly engaged." Wood is clear that those same dynamics – along with name recognition as a result of being party leader and a series of unpopular decisions by the incumbent – helped her defeat Labour for the first time in the seat for 13 years. 
"It was a big moment," a Plaid activist told me a day earlier. "Leanne's win took us out of our comfort zone and showed we could win in Labour territory." Some even saw her victory as signalling the possibility of Wales imitating Scotland, with Labour permanently fighting a rearguard action against the forces of insurgent nationalism. Today, such forecasts seem spectacularly wrong.
While the appetite for change hasn't gone away, Wood is clear that Brexit and Covid-19 have left voters more risk-averse. "The perception here is that the Welsh government handled the pandemic well and people chose to go with a steady pair of hands [in Mark Drakeford] despite that appetite [for change] still being there," she says. Wood partly attributes her defeat to Brexit, too. "A lot of leave voters were still angry at us as perceived remainers who had wanted to overturn their decision."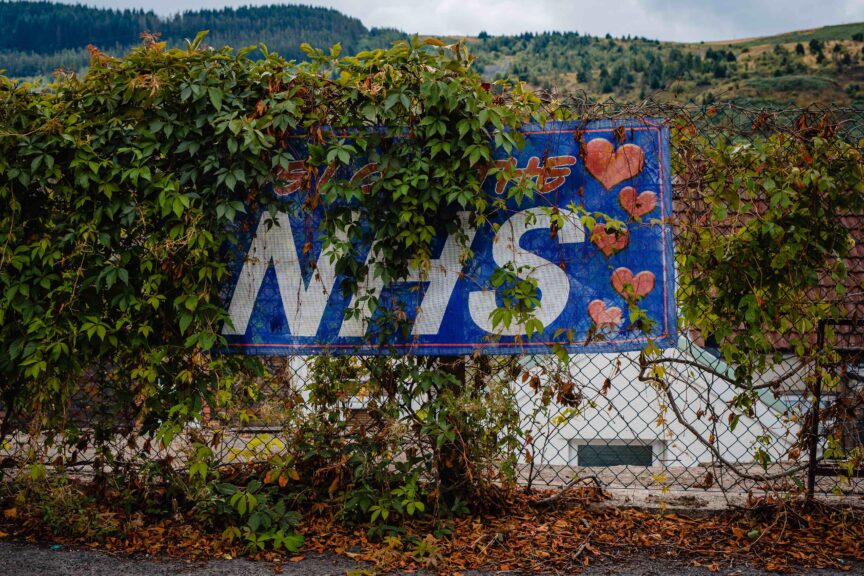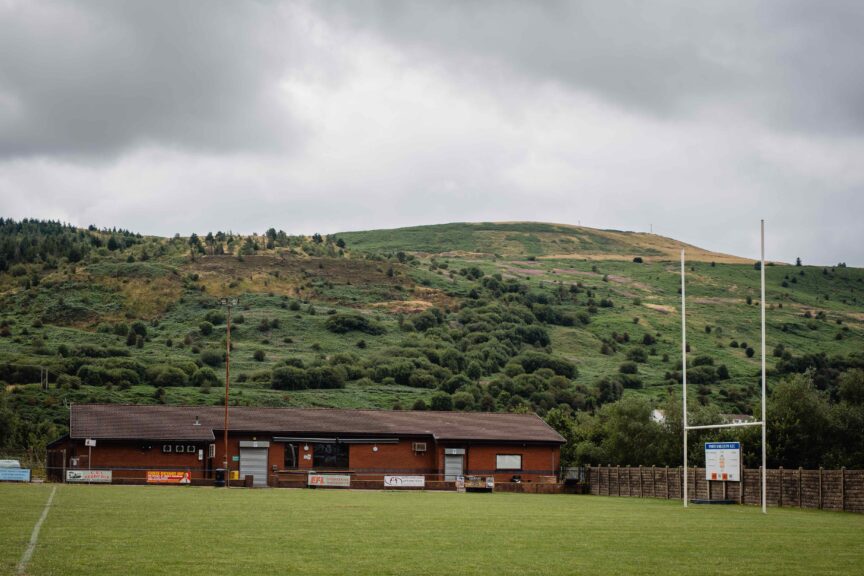 Previously, I'd been told Wood had privately opposed the move to try and overturn the Brexit vote, something pushed by Adam Price, her successor as Plaid leader. If that is the case, then it isn't only Corbyn's Labour that suffered from the politicking of the People's Vote campaign, but Plaid too. While Wood never says anything to confirm this, it is implicit in her subsequent assessment that the far right hasn't gone away. Despite a terrible set of results for those Ukip candidates elected five years earlier – all of whom lost in May – she maintains conditions are favourable for their politics. "I fear we aren't learning lessons from the past when it comes to antifascism," she tells me. "The right and the far right will remain in the ascendancy as long as culture wars are being played." Regarding Brexit, it's fair to say that that ship has sailed. Yet it's surprising to see this being metabolised by a Welsh nationalist in the Rhondda Valley, after hearing almost identical words from socialists across England's red wall. If there was a progressive coalition coming into view before 2017, it's been torn asunder.
And yet unlike in parts of England, Welsh Labour not only survived Brexit, but emerged stronger from it, amassing 30 Senedd seats in May. How does the former Plaid leader explain that? And what does she make of a shift within Welsh Labour, among voters and members alike, towards independence? I put to Wood something I'm repeatedly told by independence campaigners: that while the demise of Labour was a precondition for a nationalist breakthrough in Scotland, here the party could, to the contrary, push not only for devolution but separation too.
She answers without hesitation: "I don't believe there's anything about Labour in Wales, or its strategy, or its talk about a federated UK, that would be delivered." She points to the political complexion of Labour's Westminster MPs. "Everything I've seen would indicate they would put a block on any kind of constitutional development. That's what has happened all the way along."
By way of offering an example, she relates a meeting in 2014 with Owen Smith, then Labour's shadow secretary of state for Wales. "I was in the room when he was siding with the Tories in opposing the devolution of policing. I have no faith in them. I know the MPs from Wales and I know how unionist some of them are. Mark Drakeford can say what he likes, but it will never be delivered." She concludes with a frankness that is undoubtedly easier given she no longer holds public office: "Seeing Labour as a vehicle for independence is delusional really."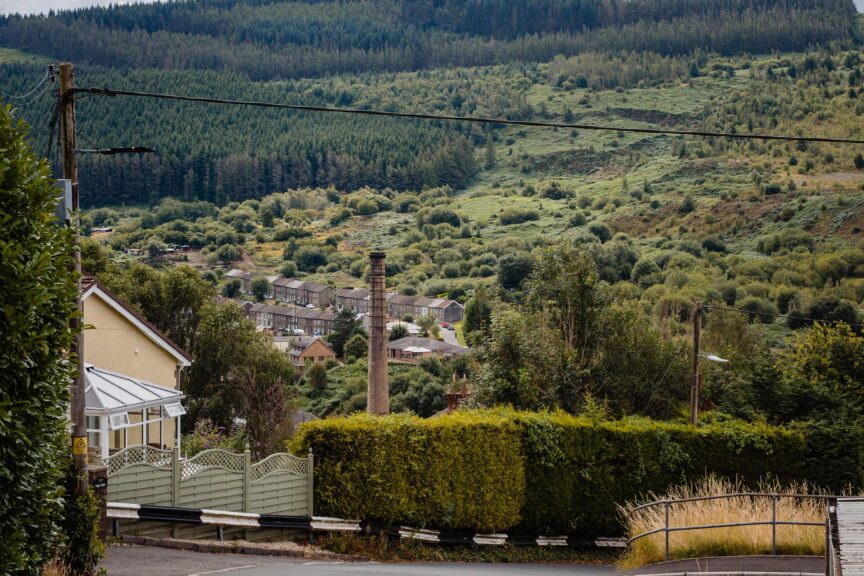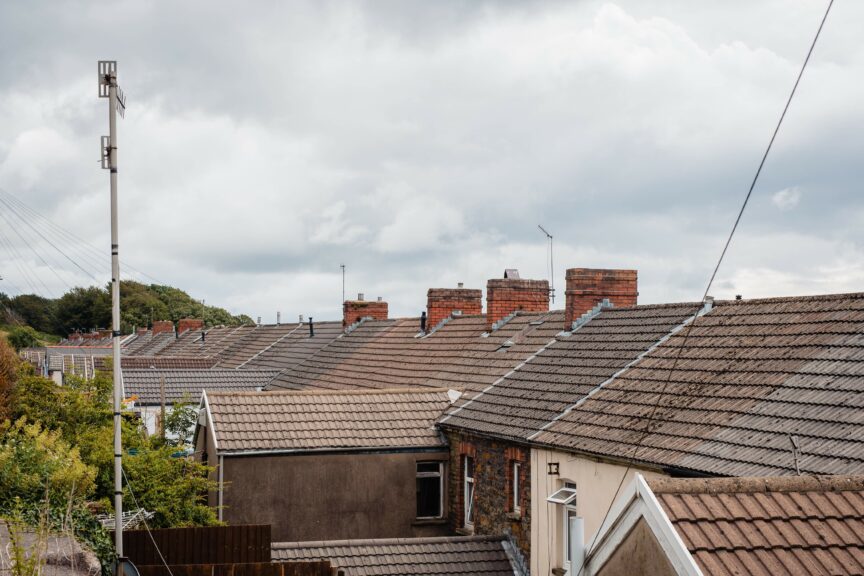 Yet there is clearly a difference between how the Welsh party has engaged with questions of devolution and events in Scotland after 2014. Nobody would conflate Drakeford with Jim Murphy, former leader of Scottish Labour, on either constitutional issues or areas of devolved policy. "A cynical answer would be that Labour in Wales has simply seen what happened to Labour in Scotland and wants to stop that happening again," Wood says. She does, however, accept that the Welsh party is distinct to the London operation. "Labour politicians in Cardiff are different to those in Westminster, that is clear from the rhetoric […] but in order to get constitutional change, there has to be a Labour government at Westminster that wants it, and the MPs from Wales have to be on board."
Such an argument is reminiscent of Marxist sociologist Ralph Miliband, who asserted that parliamentary socialists are parliamentarians first and socialists second. As a result, their commitments to the British state will always supersede any loyalty to working-class or party interests – unlike the Tories who rule in the interest of the ruling class. For Miliband, this explained why Labour was a political dead end for socialists. If accurate, it would equally apply to any Labour member who wants a sovereign Wales.
When I've put this to Labour members who support independence, I've rarely received a compelling response. "How are we going to see any movement unless the leader of the UK party is persuaded by it," Wood argues. "It's just not going to happen. So we need to look outside the Labour party in terms of devolution. That's why I think there was a missed opportunity [in the May elections] to support independence-supporting candidates by the movement." 
Such pragmatism is rarely combined with radical politics, with Wood's position reminiscent of the Gramscian adage that the task of modern life is to live without illusions without becoming disillusioned. Perhaps that is why she directly criticises the present direction, out of concern that persisting with it will breed disillusionment. "We aren't all pulling in the same way at the moment. Just wanting independence isn't enough – there's got to be a community organised around how to get there. In Scotland they've been very clear: it's through an SNP government triggering a referendum. I'm not clear what the movement's position here is."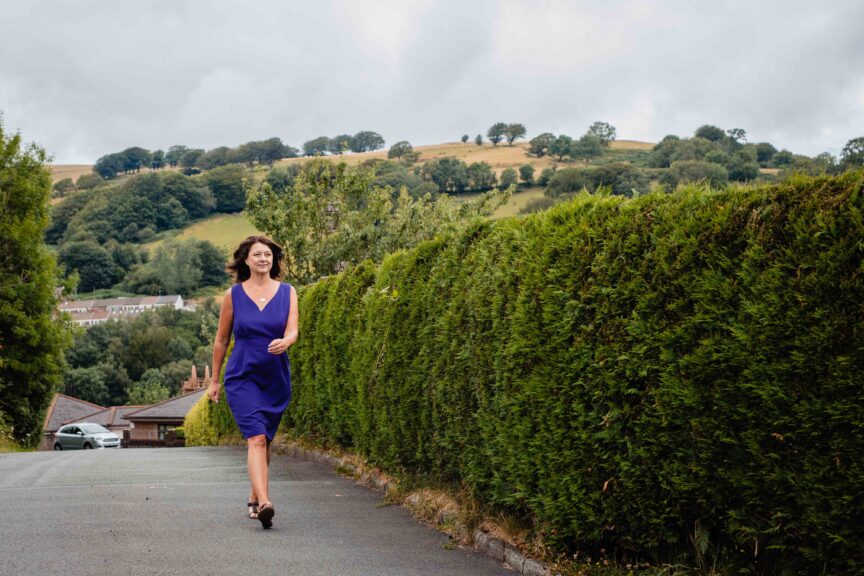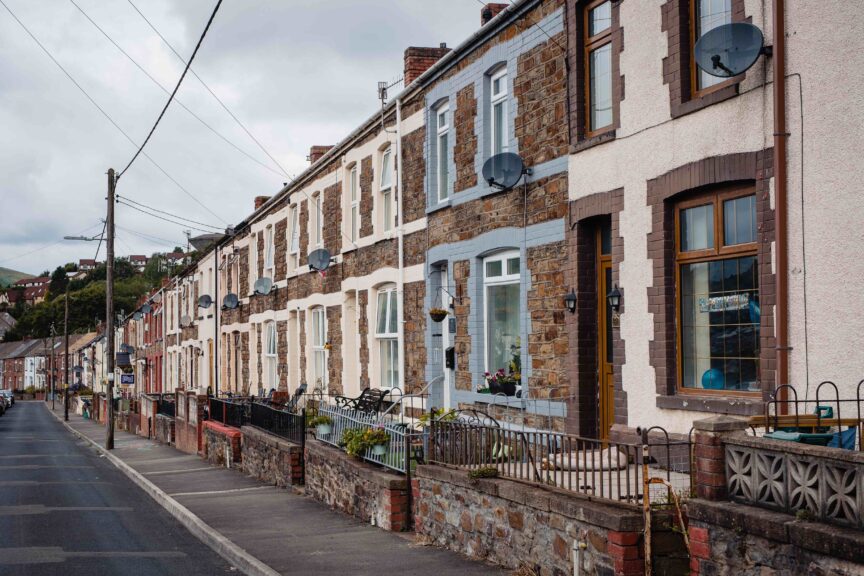 Yet it's also beyond doubt that support for Welsh independence is on the rise, with one poll in March putting it at 40% among those who expressed an opinion. So why does Plaid appear to be going backwards? "Labour has done a good job of making a constitutional offer that sounds attractive. My concern is that the offer hasn't had sufficient scrutiny and doesn't stack up. This is a debate we need to have, not just within the independence movement, but more widely with the Welsh public."
On top of this, Wood argues that the 2014 referendum accelerated political consciousness in Scotland, transforming the SNP into a formidable political machine. "The experience of the referendum was so valuable for their politicians. In 2015, when we appeared together [on TV] Sturgeon was so honed. For me, it was my first ever experience of doing something like that." Even if a potential referendum were to be lost in Wales, as it was in Scotland, that would still present a prize of sorts for Welsh nationalists – the hope being that the cause would gain support, while Welsh Labour would mishandle events much as their colleagues in Glasgow and Edinburgh did six years ago. Such a situation is entirely plausible, which is why many suspect Labour will never offer a vote unless they absolutely must.
And does Wood think that Wales could ever go the way of Scotland? Or Plaid emulate the success of the SNP – particularly given the barrier of the Welsh language? Is the culture of labourism uniquely resilient in places like Merthyr and Aberavon? At this, Wood's negativity instantly departs and she breaks into a smile. "I remember similar things being said about Scotland's central belt before 2015, and look at it now. The point is that we need a strategy and we need to follow it." This particularly applies to former industrial areas which still vote Labour but are increasingly persuaded by the case for independence. "The next elections are in 2026. I'd like a strategy to win these places and show that if people want independence, it's very clear how they get there". 
F Scott Fitzgerald once said that there were no second acts in American life. In the case of Leanne Wood, and the civic arena of an increasingly confident Welsh nation, one suspects the opposite is true. "I'm considering how I can make the best contribution to the politics I've always believed in," she tells me as the final diners depart. Despite her defeat in May, Wood's politics – authentic, socialist and green – are in tune with younger generations like few other politicians in Britain. If her instincts are right, and that the desire for real change still burns bright, you can be sure she'll be in the thick of it. And while many of her compatriots increasingly favour independence, Wood is demanding a map to get there. 
This piece has been translated into Welsh by Emyr Humphreys. You can find the Welsh version here.
Breaking Britain is part of Novara Media's Decade Project, an inquiry into the defining issues of the 2020s. The Decade Project is generously supported by the Rosa Luxemburg Foundation (London Office).
Aaron Bastani is a Novara Media contributing editor and co-founder.