How Europe's Migrant Crisis Reached the Canary Islands
The tourist hotspot has become a death-trap for migrants.
16 November 2021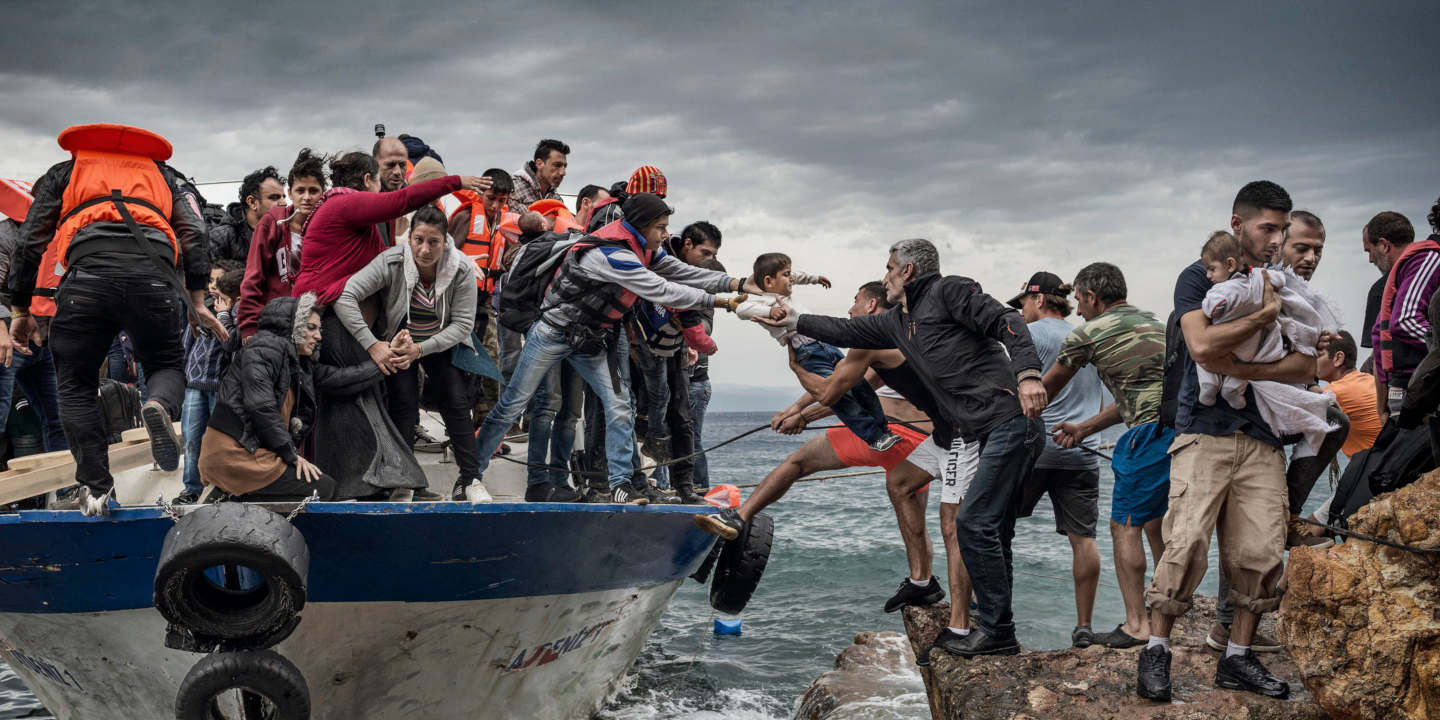 (Jim Forest/Flickr)
For more than 50 days, audiences have viewed extensive footage of an extraordinary volcanic eruption on the Canary Island of La Palma. More than 6,000 people have evacuated their homes as a result of the devastation inflicted by the shocks and lava flows, which have seen hundreds of residences destroyed.
But left out by these volcano news packages is a humanitarian crisis of altogether different proportions quietly intensifying across the rest of the archipelago. During these same weeks, migration flows to the Canary Islands from north and north-west Africa have reached an astonishing new peak, as those making the journey along one of the world's deadliest crossings look to take advantage of the season's calmer waters.
Close to 17,000 people have arrived to the islands in the first ten months of 2021, a 44% increase on the same period last year – which itself marked a 15-year high. 175 people disappeared without a trace en route during a single week in October, according to one NGO. The same organisation estimates that more than 2,000 people have lost their lives along the Atlantic passage to the Canaries this year alone.
A boat cemetery.
The impacts of coronavirus and climate change on the economies of northern Africa, along with a ramping up of external EU border security infrastructure and fishing practices that encroach on west African waters, squeezing out north and west African boatsmen, are just some of the number of factors that have contributed to the influx of migrants over the last two years.
Small wooden fishing boats referred to as pateras, and their larger counterparts known as cayucos, lie stacked up in their hundreds at a discrete docking area near the windswept Arinaga coastal town towards the south side of the island of Gran Canaria. A number of them still bear evidence of the passengers who not long ago boarded these fragile vessels: emptied milk cartons, tuna tins, children's shoes.
At the "patera cemetery" in Gran Canaria yesterday where hundreds of wooden boats used by refugees to cross from the African coast to the Spanish islands are collected.

More than 2,000 people are estimated to have died on the crossing in 2021 so far, making the #RutaCanaria… pic.twitter.com/Ecbw6vjfcc

— Eoghan Gilmartin (@EoghanGilmartin) September 12, 2021

Each week, the handful of NGOs working to support new arrivals and to rescue those lost at sea report harrowing accounts of drownings and the trauma afflicting those who reach land. They are the only organisations responding to emergency calls when motors break down mid-journey, the travellers run out of supplies or conditions on the water threaten disaster.
On 4 November, a boat carrying between 30 and 34 people, having left Senegal on 23 September, was finally recovered. Every passenger on board the watercraft had lost their lives, with just three remaining bodies found when it appeared near one of Cape Verde's Barlavento Islands. They were all undocumented migrants who had died of thirst and hunger days beforehand. Stories like this one have become increasingly common over recent weeks.
A dual reality.
This has all given rise to a grim new sense of duality on the islands, which this autumn have been welcoming back tourists. The Canaries' critical visitor economies are gradually reopening as vaccinated northern Europeans return to their second homes and travel lets. These holidaymakers enjoy practically-unqualified freedom of movement, while in camps and emergency accommodation across the islands the survivors of the Atlantic crossing are detained for days at a time as their details and status are processed.
The chaotic scenes of last November – when more than 2,000 migrants were left sleeping on a narrow pier in the town of Arguineguín – have not been repeated in 2021, with authorities better prepared for this autumn's surge. But there are reports that migrants are still being held for days at industrial units that have no ventilation, with largely unvaccinated people held in cramped conditions without basic amenities. Until an April court ruling overturned the policing approach, their mobility – once exiting the units or other makeshift centres – was often unlawfully restricted while their asylum claims were considered by the Spanish government.
The islands' healthcare personnel, along with certain social services, have been left exhausted after 18 months of the pandemic. Meanwhile, recent video footage showing dozens of migrants sleeping on the floor at an unsanitary warehouse in Lanzarote has underlined the capacity problems facing the Canaries' strained public services during these weeks. Evacuees from La Palma are only adding to the pressures.
A veces no hay hoteles de 5 estrellas. A veces no llegan y se mueren. A veces les hacinamos y deshumanizamos. Y ellos/as no se quejan. Pero ahora tanto las personas migrantes como trabajadores no aguantan más.Esto es insostenible e insalubre.¿Lugar? Nave de Arrecife, Lanzarote. pic.twitter.com/WDtRKXwnm7

— Loueila (@Lalailmo) September 29, 2021
Forgotten frontier of the international migration crisis.
"Migration flows are, in reality, impossible to halt," insists activist Ana Rosado Caro from the Andalusia Pro-Human Rights Association. "If you block one route, another more dangerous one will just open up." This is certainly true of Spain.
Major EU investment in border controls along Morocco's northern frontier (totalling €148m in training and equipment) has radically reduced flows to the Spanish mainland but, in turn, has reactivated the much more perilous Atlantic route to the Canaries over the last two years.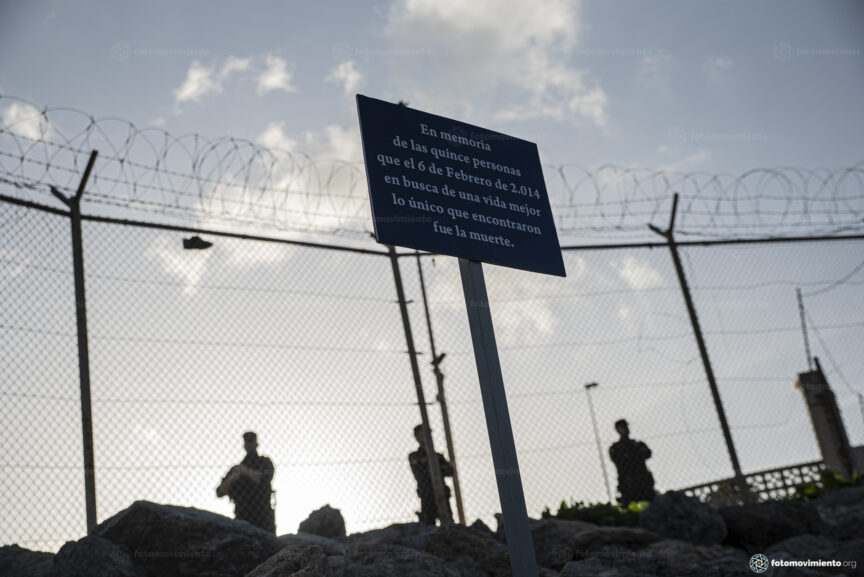 "Even in September 2019, with 20-25 people arriving [to the Canaries] a day, it was considered a crisis, with our resources stretched," explains an adviser in the Canaries regional government, Txema Santana. "And then the pandemic exploded and we saw that, even at the height of the lockdown, people did not stop arriving … At its peak, we had 5,000 people in 15 days."
What awaits many when they reach the islands is also likely far from what they had imagined before setting out.
"You pay €2,000 or nearly €3,000 to get here alive, if you're lucky," Ismael, a 17-year-old from Western Sahara, told Novara Media near rows of tourist restaurants at the capital's Plaza Santa Catalina.
"I spent four nights on the ocean, freezing cold and praying to God not to let a big wave come because it could break the boat in two.
"You then go from centre to centre and are unable to work. There is nothing to do here. The people take pills or drugs to help them forget and to make the day pass more quickly. There are organisations that come with sandwiches for us and I am grateful for their help, but we are just left waiting around all day."
Among Spain's regions, the Canaries ranks among the highest across categories of material deprivation. Its social crisis deepened as the territory's tourist economy ground to a standstill in early 2020.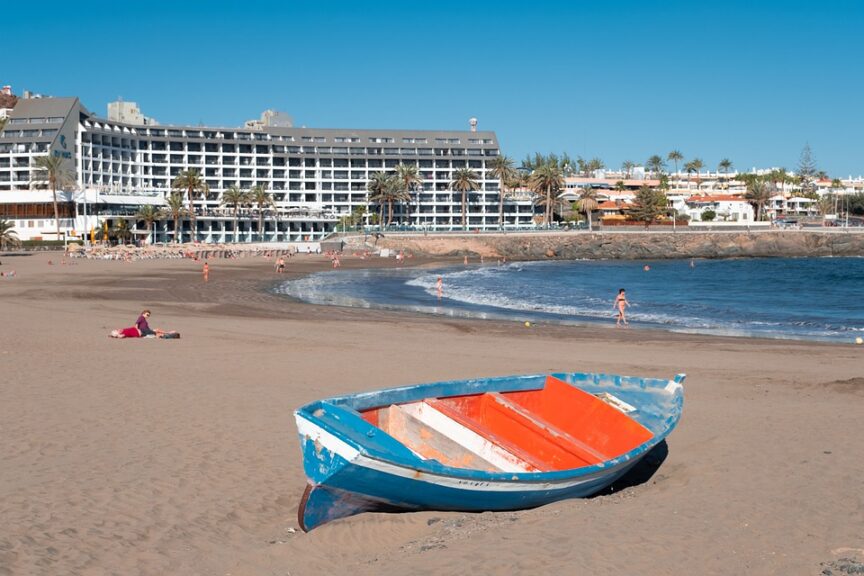 "When a 30-year-old from Senegal gets out of the initial emergency accommodation, they then have to quickly earn a living to support themselves," says Santana.
"Not everyone has the strength to build a new life for themselves in a foreign country. A few migrants I know have said to me that they knew it was going to be hard but not this hard."
Joséphine, 40, came to Gran Canaria from Cameroon in 2016. At first, she received food, shelter and Spanish classes at an emergency support centre run by the Red Cross – but she was told after five months that she had to leave due to capacity problems, and now sells wristbands on the streets. She spoke with Novara Media outside the Santa Ana cathedral in central Las Palmas.
"You had to pay [the equivalent of] hundreds of Euros at every stop, every different country along the way, in order to complete the journey," she said of the convoluted route she was forced to take to get to the Canaries.
Her passage involved journeying through Burkina Faso, Morocco and other countries before making the treacherous sea crossing, where she says a third of the people on board lost their lives.
Many recent arrivals to the Canaries are now being forced to go through Libya, where new routes have opened up in recent months. There, they face systematic mistreatment and abuse at the hands of militias and the government – one of a number to which the EU outsources its border controls.
The recently-arrived Senegalese teenager Fallou, who was at sea for 12 days before reaching the islands, maintains he is still better off on the streets of Las Palmas than he was in his native country.
"I came here to work – and to help my mother," the 17-year-old said of his aspirations for life on Spanish soil.
"I live alone on the street. I don't have any family here. But if I go back to Senegal, there'll be even more problems. Right now, my mother is in a very bad way – she has no house, no work, nothing to fall back on."
This Friday, another shipwreck was reported along the Atlantic route. A desperate last message the Walking Borders NGO received from the pneumatic boat, carrying 67 people towards the Canaries, yelled out: "We are sinking. Everyone is in the water."
Eoghan Gilmartin is a writer and translator covering Spanish politics.
Tommy Greene is a freelance journalist and translator.