Disabled People Don't Want the Right to Die – We Want the Right to Live
Society already happily assists our dying.
19 November 2021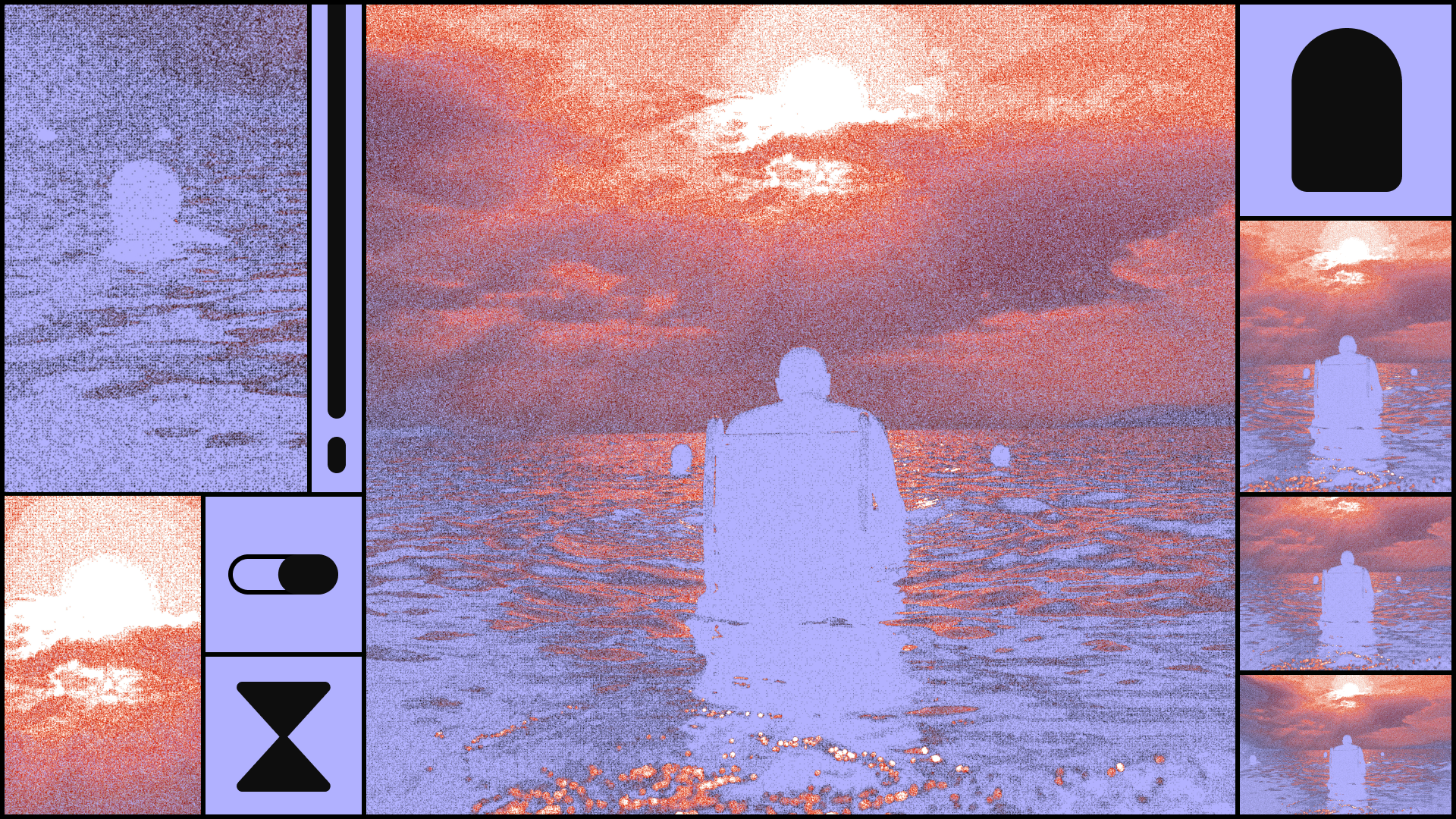 (Pietro Garrone / Novara Media)
Listen to this article as audio:
I've been with my partner for 11 years and we recently started a conversation, like you do, about death. I told him that if he begged me, with all his love and passion, to help him take his own life, I would. My best coaxing might hopefully change his mind. I would point out that I'm happy to support him by exploring existing palliative care treatments which already assist dying. But in the end, I would help him to the best of my ability, because I love him and respect his choice.
Afterwards, I'd call the police and go through the process required by the current law, accepting the potential risk of prosecution and up to fourteen years imprisonment.
I would do so comforted that the law is there to protect those who are not loved as my partner is, those who face pressure from family and those neglected by doctors. This is against a backdrop of the whispering subterfuge of a society that often tells you you are better off dead than a burden.
Crossbench peer Baroness Meacher's assisted dying bill is currently at committee stage in the Lords. Bills like hers are the darling of the liberal left who focus on the notion of choice. Everyone, we are told, should have the choice of whether to live or die. However, people who make these arguments often lack a true understanding of what choice means on the grotesque battlefield of Tory austerity, where those already vulnerable have very little voice and support to grasp and practice any kind of choice.
Three out of four Britons say they support assisted suicide for the terminally ill, many presumably under the assumption that it is not currently possible to help someone to die without facing severe legal repercussions. But as a result of changes made by Keir Starmer in 2010, the director of public prosecutions gets to handpick which cases of assisted suicide are investigated by the courts, with the objective of only prosecuting cases when there is believed to be financial fraud involved. No assisted suicide case is automatically investigated. There are already more options for helping someone to end their life than most people realise. The threat of prosecution is vastly exaggerated in the media.
As the assisted dying bill continues its journey through parliament, it is worth reiterating that anyone can kill themselves. The truth is you can plan your demise if you're fearful of your pain-ridden, burdensome future. Tell your loved ones, share precise written statements of your wishes, lessen the stress for all concerned. It is your right; no one is stopping you. Nor is it necessary that you travel to the industrial death shed of Dignitas and its controversial head, the Swiss lawyer Ludwig Minelli. If this is shocking, it shouldn't be.
It's also essential to understand why I, and many disabled activists, believe the law should remain as it is. Our often misrepresented position, and our fears, are fully focused on genuine choice, which must remain protected for us all. Yet in order to make a free choice, we must be given as much right to life as to death, supported with effective social and health care, and benefits that allow us to thrive, not merely survive.
But in our society, as it currently stands, some humans are more equal than others.
Not only is disability hate crime rising, it's also plain to see that we already have less value across society. Last year, it emerged that "Do Not Attempt Resuscitation" orders (DNARs) had been placed on more than 500 care home residents without their consent. The DNARs scandal should remind us that choice is slippery, decisions can and will be made without our consent. Nor is it surprising that this happens: last spring, the British Institute of Human Rights ran workshops with nurses, social workers and managers who worked with elderly and disabled people. More than 40% said medics had assumed disabled and elderly people lacked the capacity to take part in their own treatment decisions, including DNAR orders. Mencap highlighted the particular threat to people with learning difficulties.
In July, a Telegraph investigation revealed secret NHS guidelines, allegedly put in place in 2016, which stated that "doctors may need to consider denying premature babies life-saving care in a severe pandemic", alongside the elderly and those with "life-limiting conditions" such as cerebral palsy. This is before we look at the catastrophic state of social care.
Disabled people find themselves in situations that do not facilitate choices of any kind. Given this, the Meacher bill amounts to a subtle cull charter, rather than enshrining the choice of when to die for the select few.
Not dead yet.
I tried to kill myself when I was 19. I had serious mental health issues. I needed appropriate support and intervention from relevant services.
But then, I'm disabled. The cliched view holds sway – it says – I suffer, I have pain. This is inevitable, it says. My prognosis was never good. A lifelong wheelchair user, I had suffered an agonising impairment since childhood, according to the cliche. And, I had no dignity, of course – endless people had put me on the toilet by that age. No wonder I tried to kill myself, you might think. Except that view is wrong. My mental health was in crisis, but when supported, I fought and flourished.
Is it any wonder that the DNAR haunts me personally through endless hospital treatments? Many of us have seen firsthand how they make a mockery of the idea that the medical community is infallible in end of life choices. A pertinent example is of a woman in her forties with muscular dystrophy who became anaemic. Upon losing consciousness during the night her family could not be contacted to request that life support be turned off. It's fortunate contact was not made with her next of kin: as the woman woke up and is now back at home with her partner and son. If the current law on assisted suicide is changed, we fear this will further a culture of willingness to issue DNARs – leading to more situations like this.
What do DNAR's, premature babies, the elderly and disability hate crime have to do with assisted suicide? They highlight hypocrisies around quality of life and the exceptionally sensitive and complex issues around medical ethics. It also brings us back to the idea that campaigns in favour of assisted suicide so often hinge upon: choice. We don't have choice in our daily lives; death should not be the only choice we have.
Campaign groups such as Not Dead Yet UK believe unfair pressure will fall on medical professionals and stringent safeguarding will be impossible if any new law allowing doctors to kill comes into being. They point out that a 2015 review of how assisted suicide legislation is operating – including in the US state of Oregon, Canada, Holland and Belgium – shows its disastrous effects. In Oregon, for example, people who chose assisted suicide were more concerned about becoming a burden on their friends and relatives than about inadequate pain management.
Many people supporting a change already have privileges and choices within the current guidance of the law on assisted suicide. Taking this out of the hands of the courts and into the hands of the medical profession is dangerous.
As long as disabled people live without equality, without full social care support and face barriers to their inclusion in society, the suggestion that their lives are not worth living conflates into the ideology of scroungers and burdens. Where any choice can hardly raise its head.
Penny Pepper is an award-winning writer, author, poet, speaker and activist.
This article is part of a focus on disability. Read more here.