Is Welsh Labour Really All That?
'Chad Welsh Labour' isn't as radical as it's cracked up to be.
27 November 2021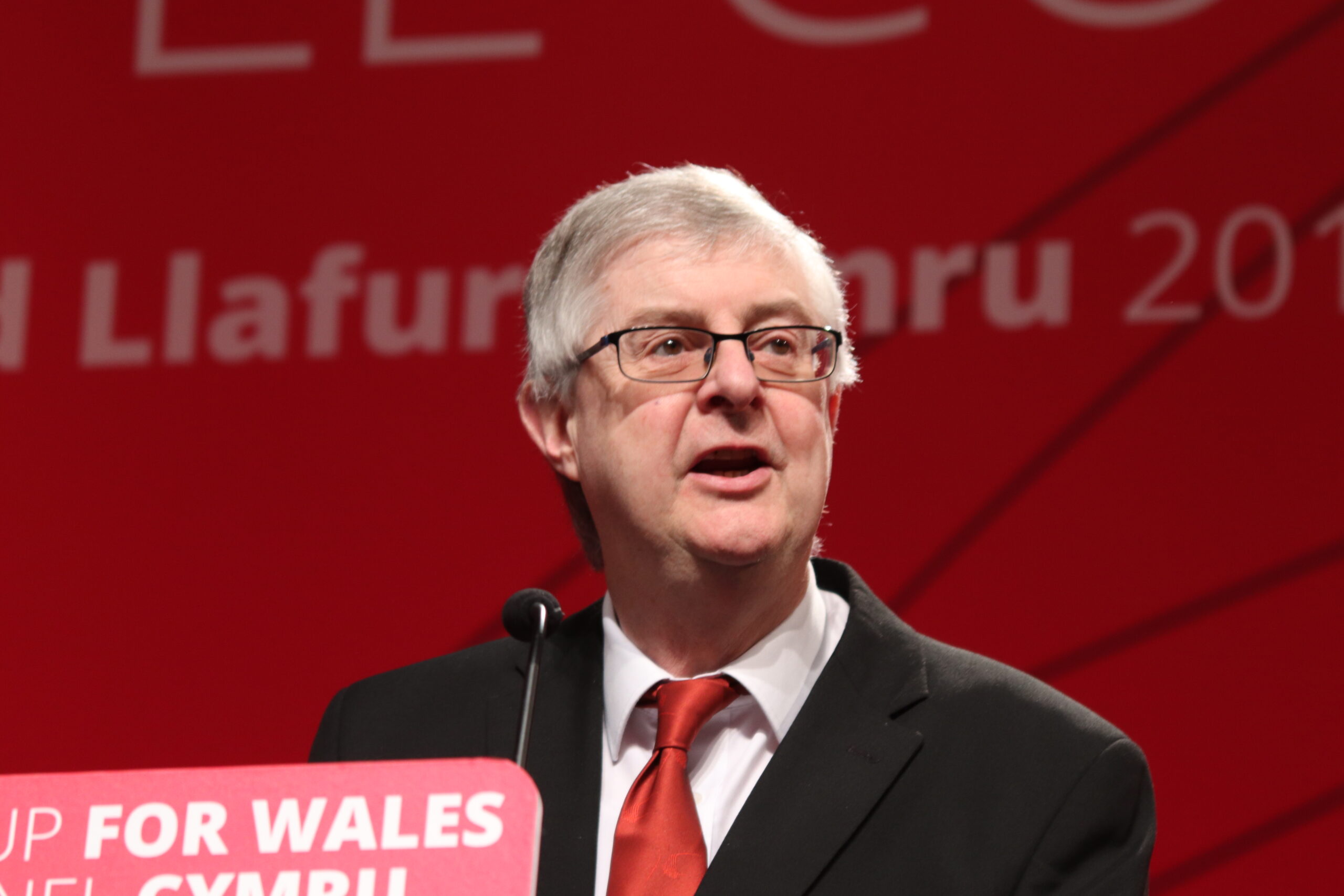 Mark Drakeford, Welsh Labour leader, speaks at the Welsh Labour Conference in April 2019. WENN/Reuters
Earlier this week, it was confirmed that Welsh Labour and Plaid Cymru had finalised a "co-operation agreement" detailing a range of commitments for the next three years of the current Senedd. Though not a formal coalition – there'll be no Plaid ministers – the agreement shores up Mark Drakeford's government, whose party finished just short of a majority in May's elections. For Plaid, it offers the chance to get a selection of manifesto proposals on the statute book, despite its poor performance at the polls.
Arriving at a time when the UK Labour party's appetite for a radical policy programme seems to be at a particularly low ebb, a list of proposals including commitments to universal free school meals for primary school pupils, free childcare for all two-year-olds, and the creation of a national care service – alongside exploration of rent controls and action on second home ownership – unsurprisingly caught the eye of many socialists living outside of Wales. For some, this was evidence, perhaps half-seriously, of "Chad Welsh Labour", and even had Diane Abbott wondering whether "we should all move" to the country.
The Virgin Westminster Labour vs the Chad Welsh Labour pic.twitter.com/u1cKtspCg4

— Marcus Barnett (@marcusbarnett_) November 21, 2021
While greater attention to political developments in a country where Labour has been in power for over two decades is certainly welcome, the reaction outside of Wales to the co-operation agreement fits with the trend of recent years: events on the other side of Offa's Dyke are interpreted largely in terms of their significance to the UK party and its internal factional warfare. Welsh Labour is often taken to be a conveniently 'socialist' foil, against which to contrast the failings of the UK's Conservative government, or the timidities of the Starmer leadership. Since the arrival of 'Corbyn supporter' Drakeford as first minister in 2018, and the (slightly exaggerated) alternative response to the Covid-19 pandemic pursued in Wales, this has become even more pronounced.
The reality is, of course, more complicated. Understanding the significance of the Labour-Plaid agreement – and assessing the possibilities it opens up, alongside the dangers it might present – largely requires putting the 'UK frame' to one side. Unfortunately, doing so should temper any remaining visions of imminent Corbynite 'socialism in one country'; but it should also focus our attention more firmly on those areas that offer grounds for cautious hope and action. 
The 12-page co-operation agreement contains a number of headline-grabbing proposals. On closer reading, these vary from relatively concrete, 'ready-to-go' policies such as free school meals for primary school students (although universal provision will take three years), and measures such as caps and greater taxes on second homes, to more hazy commitments, like a 'white paper' on the potential benefits of rent controls. Others, such as exploring how Wales could bring forward 'net-zero' from 2050 to 2035, would also likely depend on a significantly expanded set of devolved powers.
Regardless, that the language of 'rent controls', 'caps' on second homes, and 'universal' benefit provision has entered official Welsh government policy is still a significant achievement. All of these issues, however, have been driven up the agenda by activists, campaigners and organisations largely outside of the Labour party – and often in the face of its explicit opposition. While such policies did find a home in Plaid's 2021 manifesto, the party's bargaining power in negotiations would have been far weaker without campaigning on rent controls from tenants unions like ACORN Cardiff, mass demonstrations against the second homes crisis in Welsh-speaking communities by Cymdeithas yr Iaith Gymraeg, or the work of People's Assembly Wales and the Bevan Foundation think tank to embarrass the Welsh government over free school meals. The document's acknowledgement of a "race equality action plan" (however blandly nondescript) would unlikely have happened without the consistent pressure applied by the rise of recent groups like POC4WELSHINDY, the Privilege Café, and Butetown Matters – all of whom have taken the deep structural racism in Welsh politics to task. And while these groups have certainly interacted with YesCymru and the growing independence movement, they're far from reducible to it.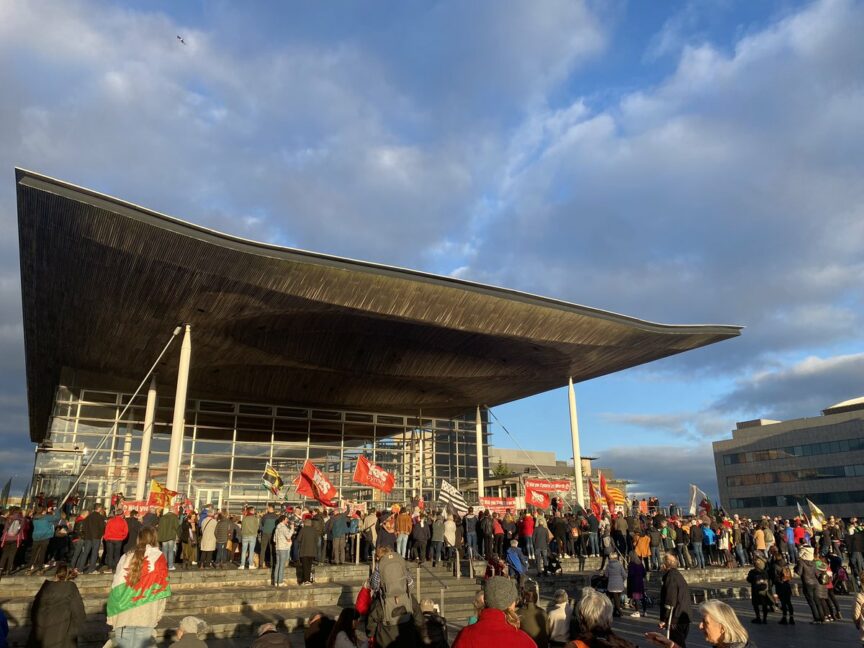 Seeing radical aspects of the agreement as produced principally through the incipient agency of grassroots movements in Wales – rather than the good intentions of a party that has, at worst, previously voted against them and, at best, failed to deliver them during two decades of government – is significant. On the one hand, that these have been achieved despite the relative weakness of working class power in Wales (even compared to the rest of the UK), asks us to imagine what might be possible if they were to receive a greater portion of our time and energy. On the other, seeing these as concessions rather than gifts better prepares us for future attempts to roll-back on such policies, or kick them into the long grass.
'Passive revolution', to use the Gramscian terminology, has always been Welsh Labour's preferred mode of governance. Whereas the Starmer leadership, as with New Labour before it, opts for direct confrontation with the radical left, the party apparatus in Wales has consistently charted a more 'co-operative' course, adopting and neutralising much of its rhetoric, through which it has been incredibly successful in maintaining resilient support from its grassroots.
This discursive 'radicalism' has produced an endless stream of ambitious white papers, targets, and public bodies – from a million Welsh speakers by 2050, to a statutory duty to prioritise the 'Well-being of Future Generations' – far more often than it has delivered 'radical' transformation. Any Welsh government operates within real constraints – with far less power than Scotland, and little budgetary capacity independent of Westminster – but time and time again Welsh Labour have failed to act where they could. 'No fault' evictions could have long been ended, and rent controls introduced. The second home crisis, and the erosion of Welsh as a community language, has been decades in the making. Recent construction of social housing has been dire. Higher education tuition fees could have been abolished. Last year, the Bevan Foundation outlined a range of concrete policies that would help the country's poorest – from isolation payments for parents, to free laptops for children – that the Welsh government literally had unspent money to fund, but had still failed to pursue.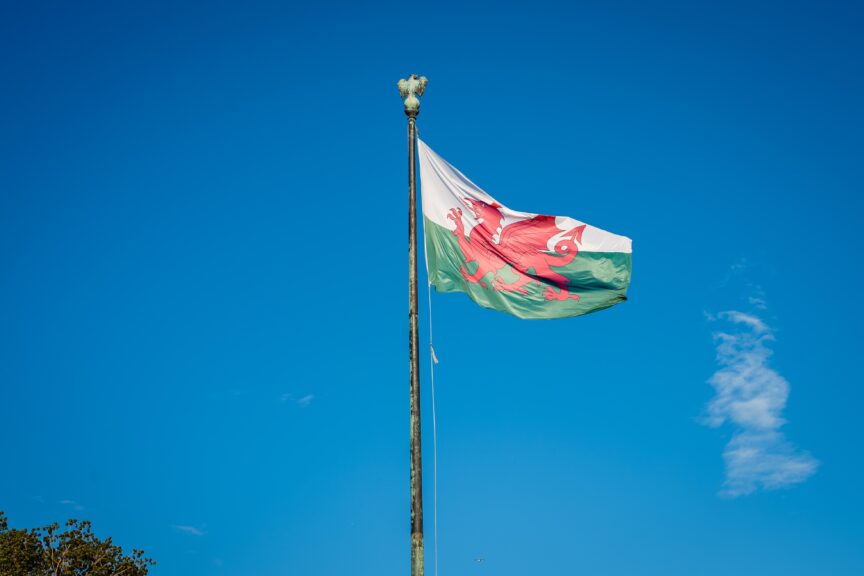 Seeing policies kicked into the long grass, promising ideas get watered down, or often – quite simply – hearing Welsh Labour say one thing and do the other, has been a common experience throughout devolution. Relying on Welsh government alone for the wholesale implementation of a document comprised of exciting ideas, but with very limited number of concrete policies – and replete with the language of 'explore', 'call for', 'support', 'expert groups', and 'white papers' – would be wishful thinking at its worst.
The hard reality is that after two decades of Labour government in Wales, almost a third of children live in poverty and the country remains one of the most deprived parts of the UK. The agreement's new commitments to rent controls, action on second homes, free school meals, a national care service, and beyond are welcome – if as the mere beginnings of the policies needed to transform the nation. But Welsh Labour's record demands that socialists maintain a disciplined scepticism – and invest their hope and energy for radical reform in movements beyond the party.
Jack Kellam is a postgraduate researcher based in Cardiff.