Could This Be the Green Party's Second MP?
The new co-leader wants to be ready for when 'something snaps'.
25 January 2022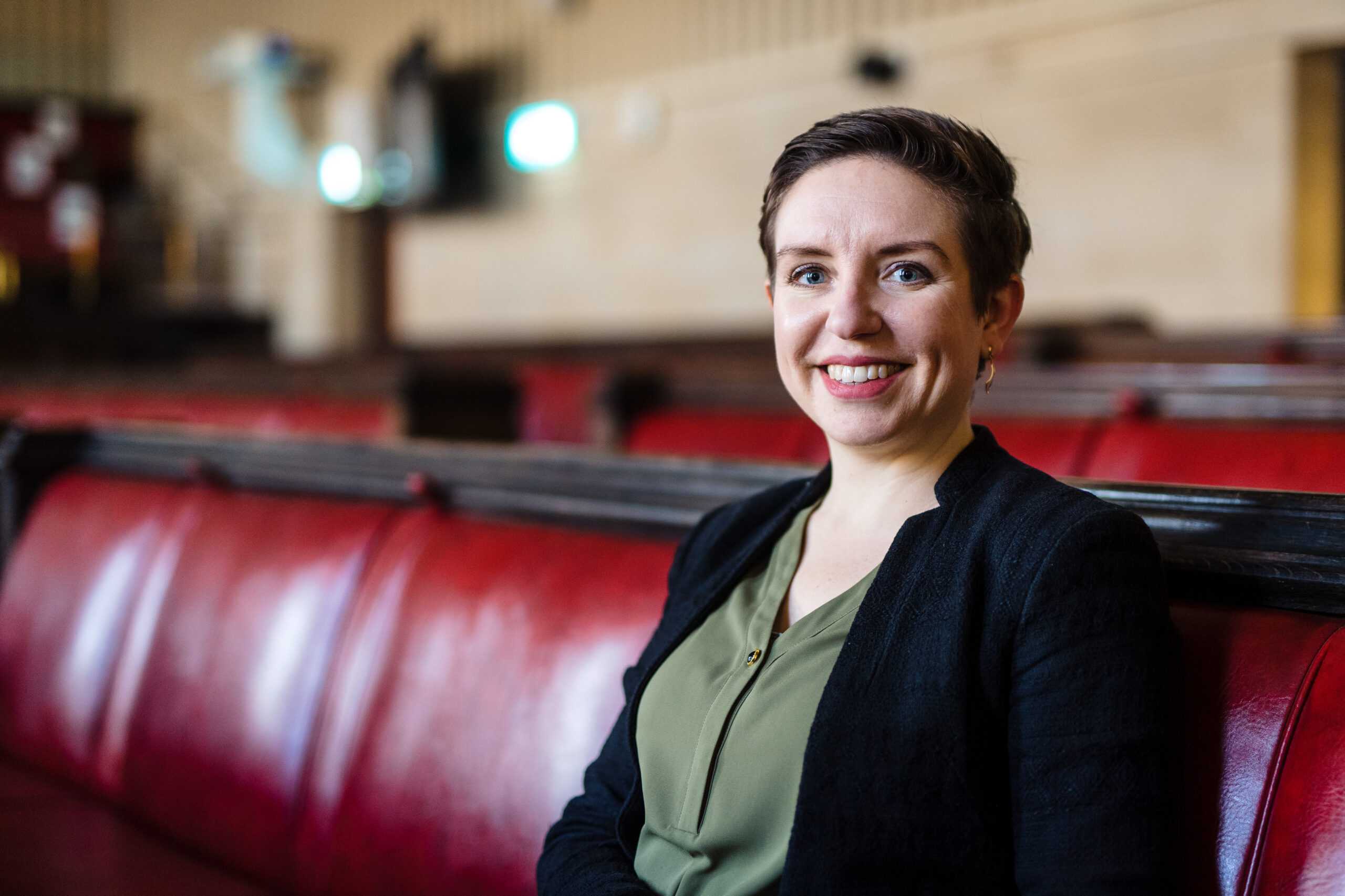 Green party co-leader Carla Denyer in Bristol City Hall (Polly Thomas/ Novara Media)
While rarely mentioned in the national media – understandably given the wider circumstances – these are exciting times for the Green party of England and Wales. Since 2018 the party has tripled its number of councillors, while Greens triumphed in more council by-elections last year than any of the big three. Polls regularly show the Greens above 5% for Westminster elections (the party's best performance was 3.8% in 2015) and even occasionally ahead of the Liberal Democrats. The party's membership – which is at an all-time high of 53,000 – can also draw inspiration from events north of the border: last May the Scottish Greens entered a power-sharing agreement with the SNP, marking the first time that Greens are in government anywhere in the UK.
Yet despite all of this – and the prospect of more gains in forthcoming local elections – the party's main challenge is whether it can add to its solitary Westminster seat of Brighton Pavilion. Without that the Greens will remain a minnow on the national stage.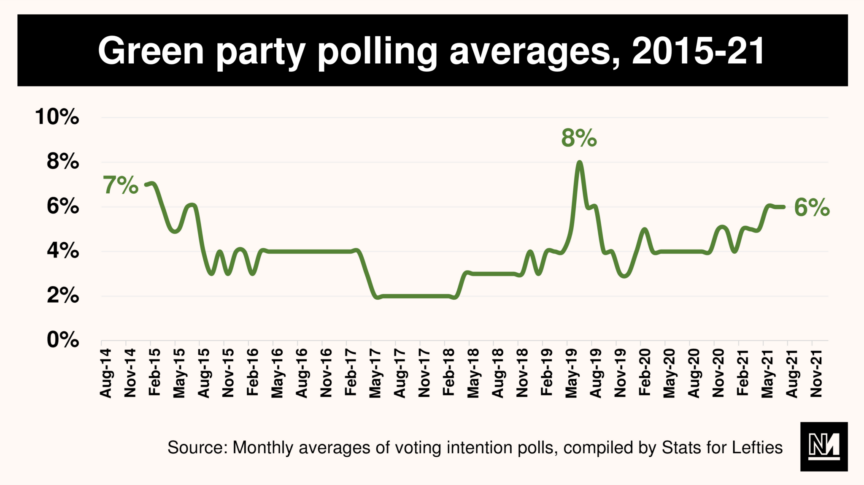 If Brighton MP Caroline Lucas is to be joined in parliament after the next time of asking it will almost certainly be by Carla Denyer, recently elected as the party's co-leader and one of twenty-four greens on Bristol city council. After coming second in 2019, Denyer hopes to overturn Labour in Bristol West, where Thangam Debonnaire presently enjoys a majority of 28,000.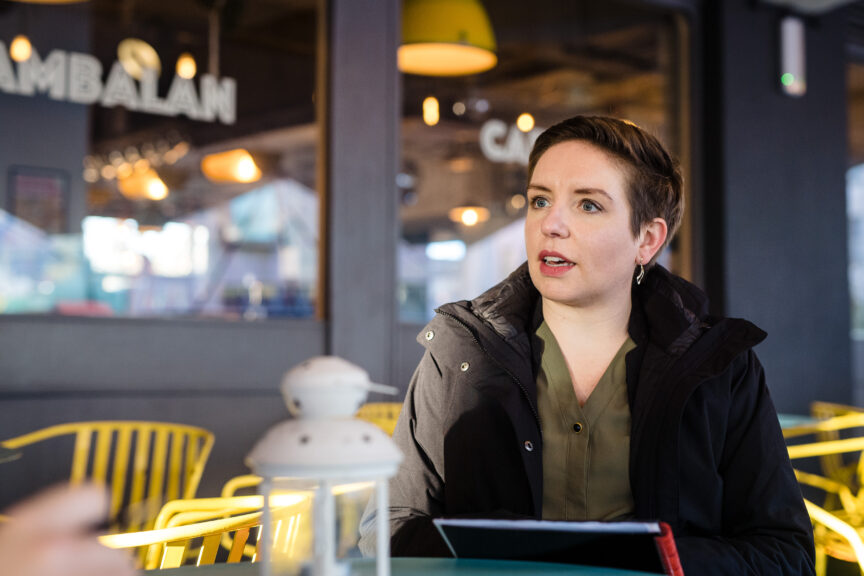 Before entering politics Denyer was an engineer in the renewables industry. While she found her job rewarding, it became increasingly clear that change of sufficient scale would have to come from elsewhere. "In the renewables industry I was doing good work", Denyer tells me outside Bambalan, a cafe near the city's College Green, "but [that was] only one wind turbine at a time. Politics was the barrier." 
While Labour recruits from lawyers, lobbyists and even the occasional trade unionist, leading Greens are more likely to herald from the sciences. Sian Berry, a London Assembly member, studied metallurgy; Amelia Womack, the party's deputy leader, has a degree in environmental science. Natalie Bennett, now in the Lords, studied agricultural science before entering journalism; and Caroline Russell, another London Assembly member, trained as an engineer.  The cliche of greens as idealists and hippies, particularly when it comes to the party's leading figures, couldn't be more wrong. Their politics result from their commitment to empiricism or, in the parlance of the Covid-19 zeitgeist, "following the science". 
Does this also mean that Denyer's approach to running the party, and winning that vaunted second seat, resembles an engineer quantifying variables and outcomes? Denyer laughs before conceding the point, although she is keen to highlight the role of her co-leader, Adrian Ramsay, in making the party more effective. Ramsay was deputy leader when Caroline Lucas won in Brighton Pavilion 12 years ago, and Denyer claims the massive increase in Green councillors – the party now has more than 460 – is the result of a campaigning strategy he "largely developed".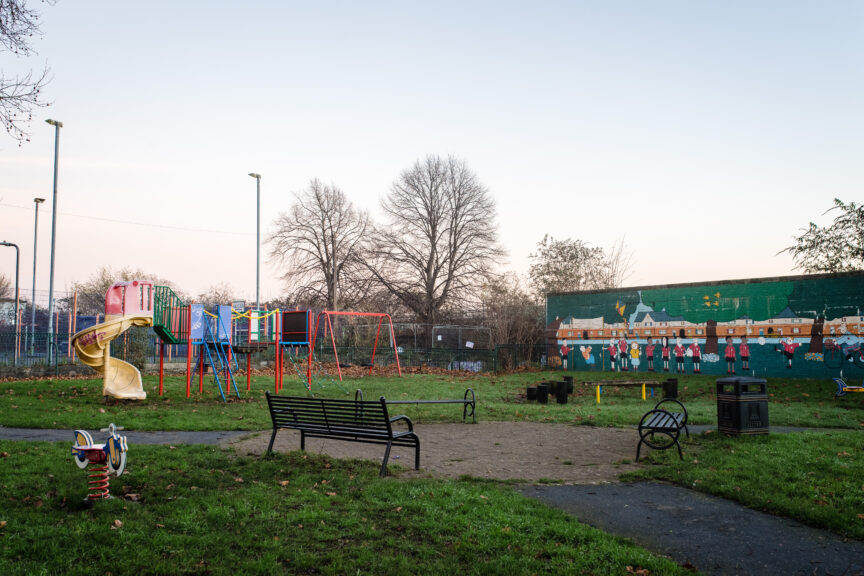 Such an approach, of bottom-up organising on local issues, stands in contrast to the rise of Ukip, which went from 3.8% in 2010 to almost 13% five years later. Is there the risk, in choosing slow and steady, of failing to shape the national debate? If nothing else the exploits of Nigel Farage demonstrated that relentless opportunism pays with the British media. "I don't think you have to sacrifice national profile for local success," Denyer says, before adding that the Green party has a fundamentally different mission to Ukip, policies aside. "Their theory of change was ultimately about influencing other parties. Ours is about getting Greens elected and in the room. With pressure on others they often only do the bare minimum, with climate change that isn't enough."
The Corbynite canard, that the Greens might operate as a 'Ukip of the left', pushing Labour in a more radical direction, is viewed as secondary by Denyer, who points to the climate emergency motion Bristol Council passed in 2018 – one of the first in the world. "Labour helped pass it but are making decisions now that means we won't meet the target," she tells me. Exemplifying that is a 'zero carbon airport' touted by Labour mayor Marvin Rees: suffice to say the planes will still burn fossil fuels. Denyer thinks some Labour politicians "get" the climate crisis but the majority, presumably including Rees, do not. For Keir Starmer's party the issue is something to manage, an appendage to real politics, for Greens, it's their driving mission. Denyer seemingly embodies her own politics, arriving to meet me by bus wearing a Patagonia raincoat – a brand much loved by eco-friendly millennial hipsters. She is also vegan.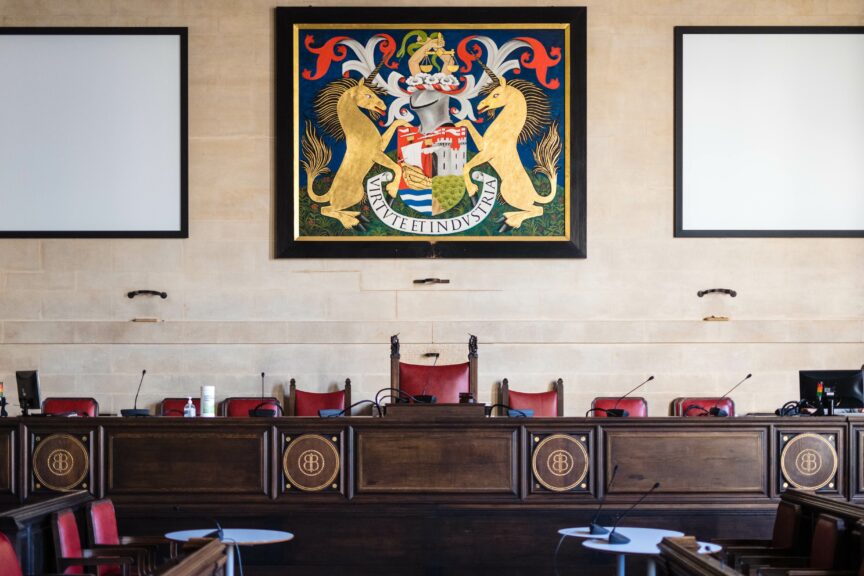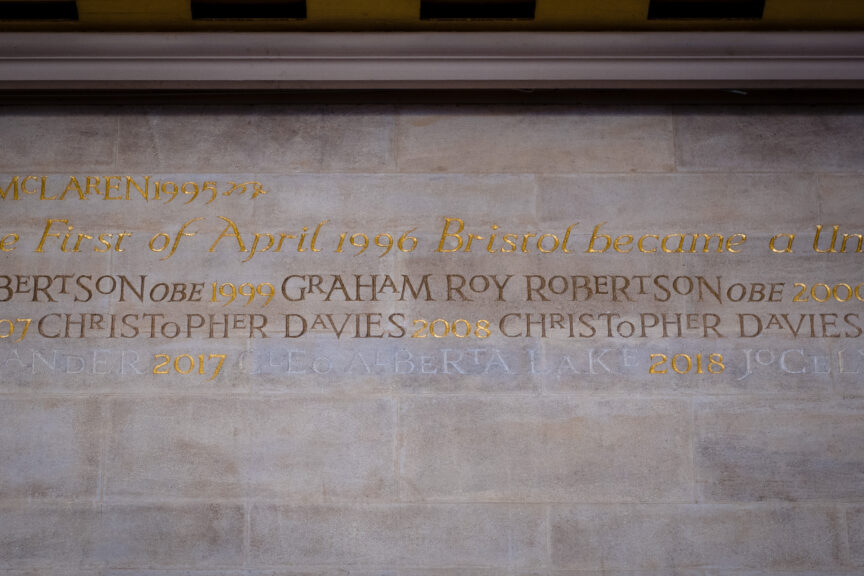 Denyer's views on party growth are shaped by her engineering background, and strikingly at odds with the platitudes frequently spouted by would-be MPs. "Politics isn't linear, it doesn't progress at a predictable rate," she tells me. "You have these moments of change and tipping points when something snaps. With the urgency we are getting to with the climate and with social injustice, I think we may be approaching another of those. Greens are getting ready to take advantage of that opportunity."
When I ask if that means the party can win five Westminster seats by 2030, as touted by Caroline Lucas, Denyer responds in the affirmative. By virtue of their analysis of the climate crisis, which will only get worse, Greens don't expect predictability – something which could mean productive relationships with movements such as the youth climate strike. Denyer recently told the New Statesman that the party must take advantage of "future Green waves to come" and she frequently reminds me that the Greens are a "young party". One can't avoid the sense she views her leadership as a staging post for an organisation thinking in decades rather than months. "I'm just grateful to stand on the shoulders of so many greens in the past", she tells me, adding how her relative success would be impossible without her party forebears. The ecological perspective is inherently long-term, something Denyer brings to her politics. As we enter the city's conference hall, whose walls are etched with the name of every Bristolian mayor since the 13th century, she eagerly points to the name Cleo Lake, the former green councillor who became Lord Mayor in 2017. Rather than a mediatised flash in the pan Denyer, like her party, wants to imbricate green values within the very fabric of the city. And one day the country too.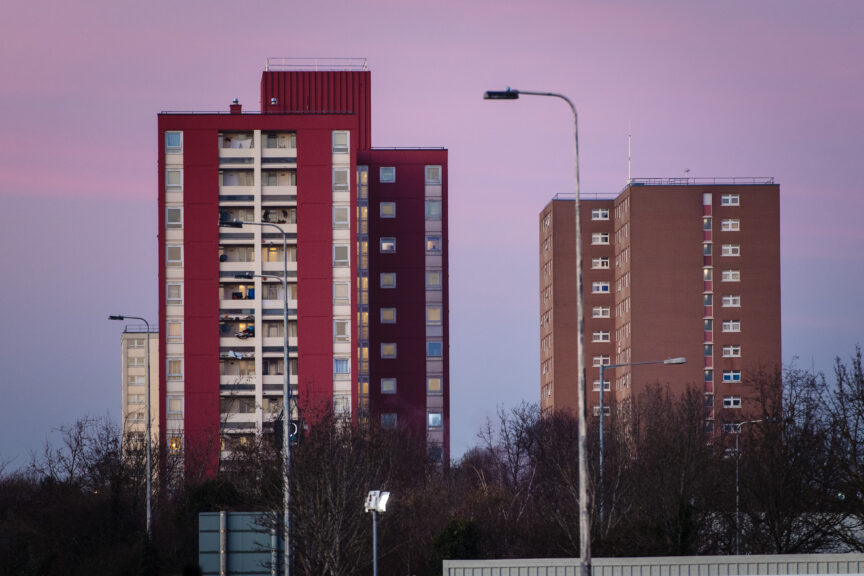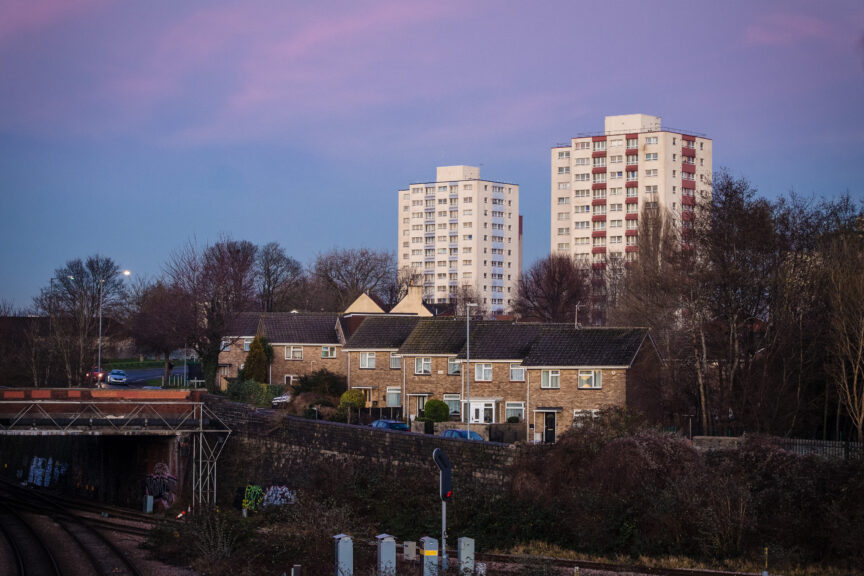 The counter-argument is that while climate change has never been more salient, the party's progress is comparatively pedestrian. Besides the obvious issue of the electoral system many, including the party's former co-leader, Jonathan Bartley, have identified its structure as a hindrance. Denyer disagrees, seeing the limits the party places on its leaders as an asset. "To me, it's a good thing that leaders in the Green party don't have as much power as leaders in other parties. I wouldn't want to be a member of a party where the leader could unilaterally change the policy members have agreed to." Yet despite that she accepts the Greens require greater professionalisation in certain areas – and that there is an ongoing consultation to address these issues.
By comparison, Denyer is notably upbeat on Labour's shift to the right under Starmer. "As far as I'm concerned they [Labour] joined us on [issues like] anti-austerity, public services and being pro-immigration for a few years and then went back to where they were". Many, who like Denyer were politicised by the Iraq War and disagreed with both major parties on austerity, joined Labour under Corbyn. For the Green leader that was always destined to be a temporary blip. If she is right, and her own party continues to grow, it poses questions for socialists and social democrats in places like Bristol where the Greens can win. Importantly for Denyer, voting Green in Bristol West is a 'risk-free choice': the Tories finished a distant third in 2019.
But given the size of Debonnaire's majority is winning the constituency remotely plausible? More than one might initially think. After all, Labour has only held the seat since 2015 and that same year the Greens finished just 5,000 votes behind it (a majority which increased to 37,000 in 2017). Yet Denyer thinks she can go one step further than the Greens of seven years ago, stressing that she had only been a candidate for three months in 2019. Today, by contrast, the Greens have built a ground campaign over several years, and the local political context is strikingly different. This is more than just speculation: last year the Greens went from 11 seats on the City council to 24. Labour, meanwhile, lost 13 councillors – meaning the parties are now tied and the council is in no overall control. But critically for Denyer, the Greens amassed twice as many votes in the wards which comprise the Bristol West constituency. When she talks about "an appetite for green policies" in the seat, the evidence is incontrovertible: last year 16 of the 19 councillors elected in Bristol West were from the Green party. Only three were from Labour.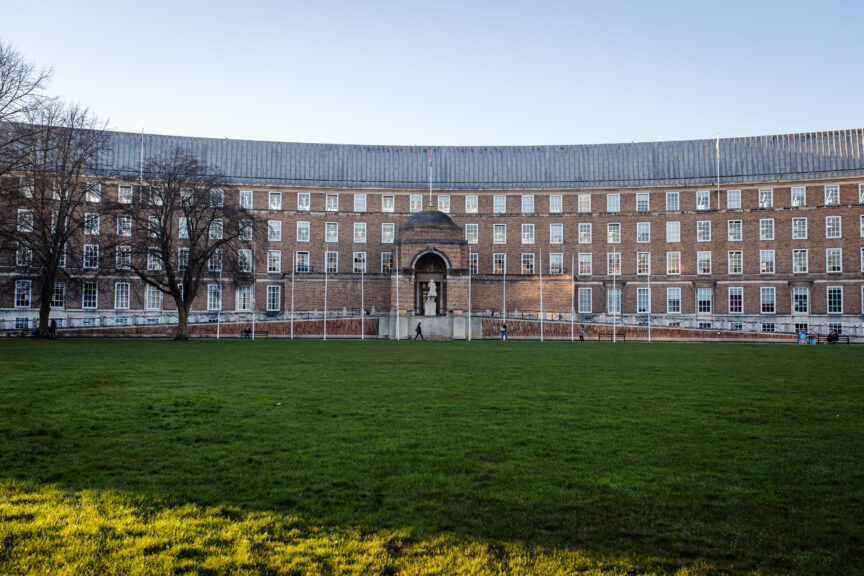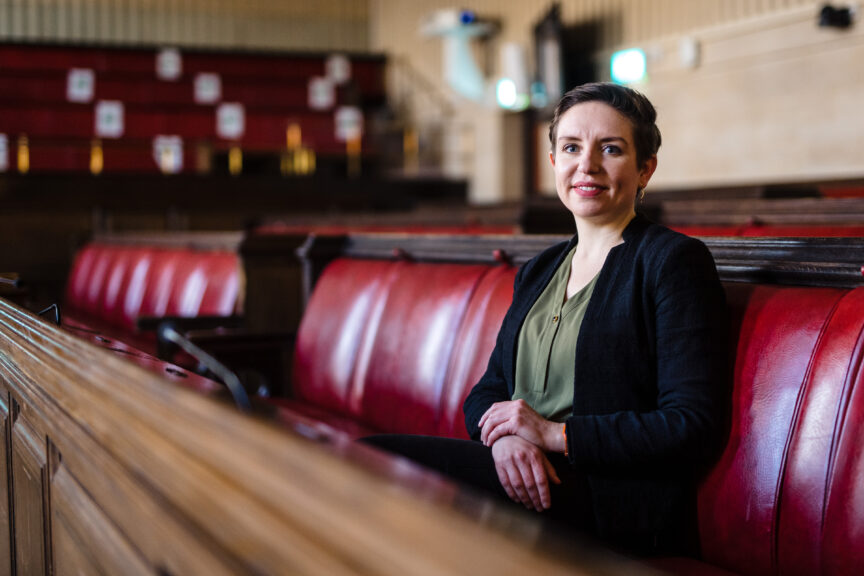 "I've had a lot of individual Labour voters or even members saying that's the last time I vote Labour," Denyer says, referring to the 2019 general election, "next time I'm voting for you." While I encountered similar sentiments reporting on Bristol politics last year, it's important to add that Labour's national fortunes are looking decidedly better now. What is inarguable, though, is that Debonnaire won't enjoy the kind of ground campaign she had in 2017 and 2019.
While it is often difficult to discern what politicians want to do with power (other than keep it) Denyer proffers an immediate response when I ask what her priority is. A green new deal is "urgent" she tells me, with tackling climate change "in a socially just way, creating lots of sustainable, well-paid, unionised jobs" the only way to address the challenge with adequate public buy-in. "Labour's version is very much a green new deal light. It is an industrial strategy rather than looking at the whole of society," she says. Indeed, green infrastructure remains arguably the only radical policy Starmer has maintained since becoming leader – if he shifts away from that, as he has with public ownership and party democracy, it will provide a further boon to the Greens. 
Alongside a meaningful green new deal, Denyer adds electoral reform, insinuating that if the Greens were ever needed in some kind of confidence and supply arrangement – unlikely until at least those five seats materialise – then adoption of proportional representation would be a precondition. She is sufficiently informed about Labour politics to note Unite the union have changed their view on the issue, supporting PR since October. With Labour's membership increasingly focused on the matter, but the leadership not listening, pushing PR could offer the Green's another advantage at the next general election.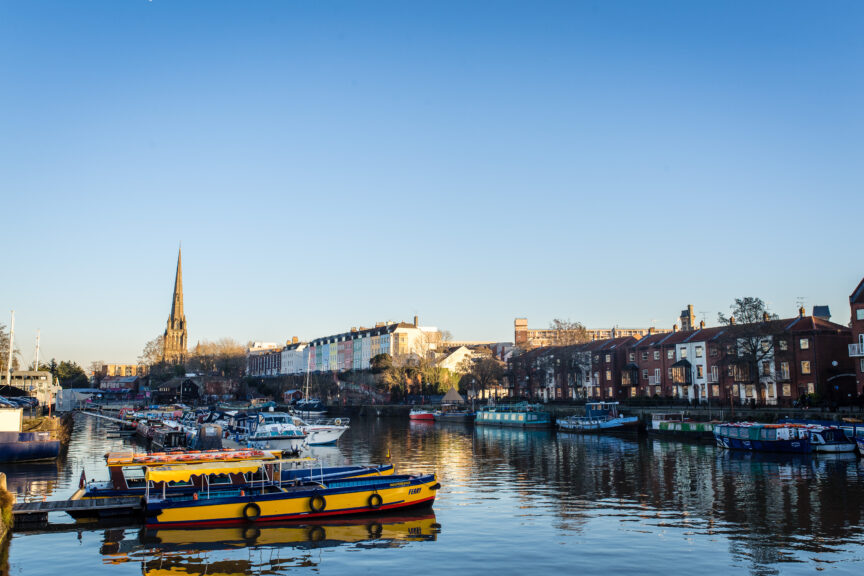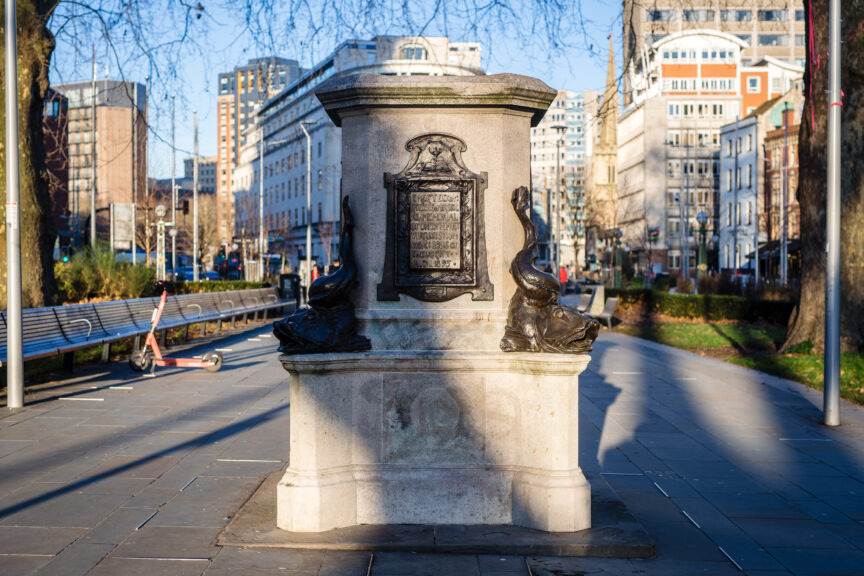 In spite of first past the post, the Greens face a host of opportunities in Britain's volatile political landscape. Their expectation is some Labour voters will back them as a party of anti-austerity and public services, while disenchanted shire Tories, particularly as the Johnson administration enters a tailspin, are attracted by a message of conservation and community action. Over the rest of this decade we can likely expect many more Green councillors to be elected, with 2021 possibly viewed as something of a rubicon. But for the party to become a genuine national force, it needs that second seat. It's a tall order but Bristol West, despite an enormous Labour majority, is no mission impossible. After all, this is the city where Colston was toppled and unicorns stand aloft above city hall. 
Aaron Bastani is a Novara Media contributing editor and co-founder.