'Labour Weaponised My Domestic Abuse to Get Rid of Me': Apsana Begum on Her Return to Politics
Exclusive: 'Keir Starmer's leadership facilitated my abuser,' says MP.
22 September 2022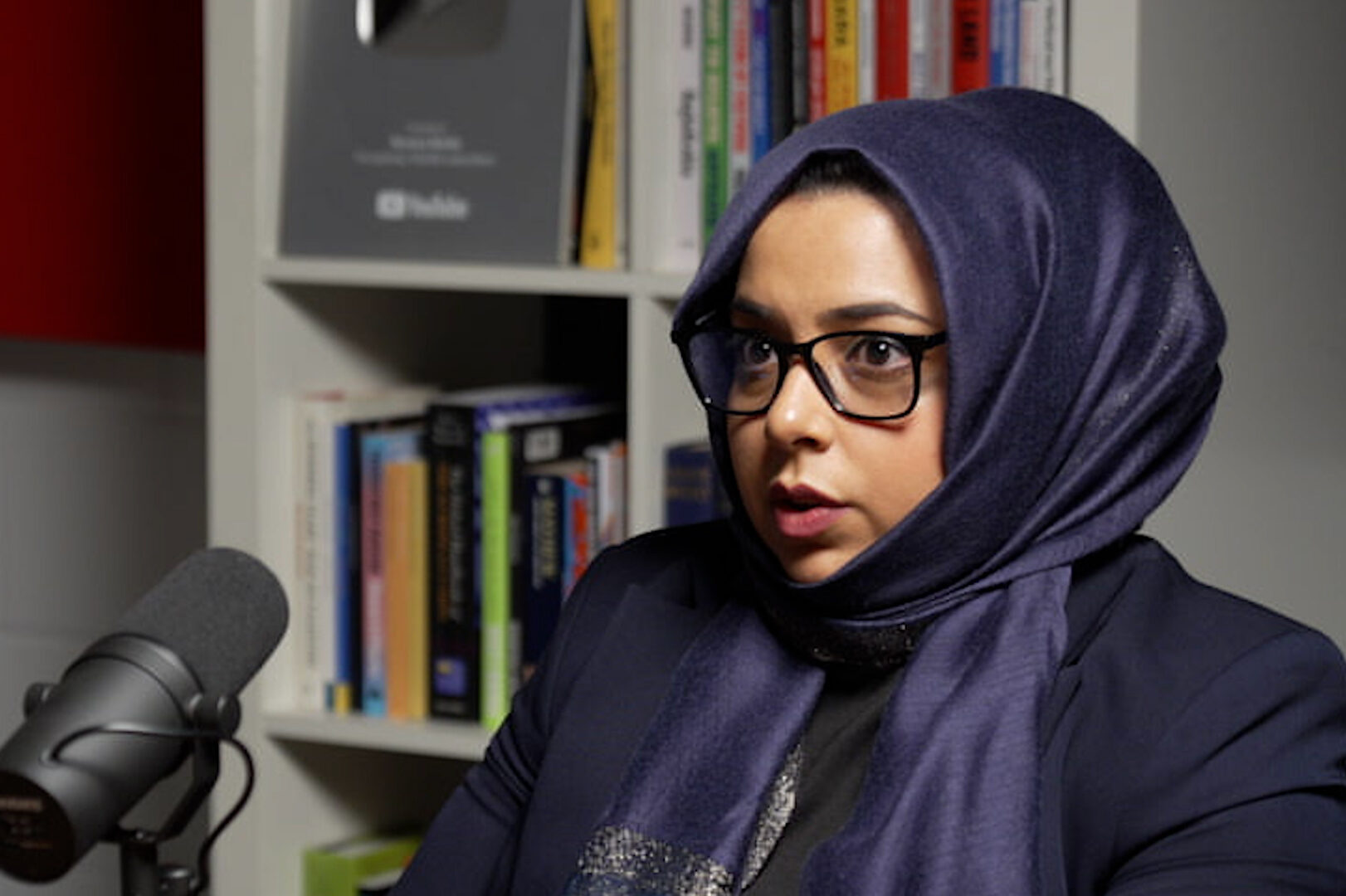 'I'm being targeted by the Labour party because I'm a socialist,' claims Begum in exclusive interview. Photo: Novara Media
Today Apsana Begum resumes her place on the Labour party backbenches following an ordeal that she says nearly killed her.
In June the MP for Poplar and Limehouse, a survivor of domestic violence, announced that she had been signed off sick following "a sustained campaign of misogynistic abuse and harassment" from both her ex-husband and her constituency Labour party (CLP).
Novara Media reported that just weeks before the announcement, a domestic violence advocate had warned Labour leader Keir Starmer and his general secretary David Evans that Begum was unsafe in the party due to her ex-husband's influence within it – and they did nothing.
In an excoriating interview with Novara Media, the 32-year-old says the reason for their inaction is clear: "I'm being targeted by the Labour party […] because I'm a socialist, because of my politics, because I'm a Muslim woman of Bangladeshi origin, and [because I'm] working class. They don't want us to represent people that are like us in parliament."
She says the leadership has plumbed the "depths of immorality" by "facilitating" her domestic abuser in an effort to get rid of her: "[They are] us[ing] my ex-husband and empowering him to continue his abuse and harassment to get rid of me for factional purposes."
Between 2013 and 2015, Begum was in what she describes as an abusive marriage to fellow Labour activist Ehtasham Haque. After she escaped, Begum claims Haque still sought to control her – this time not by monitoring her finances or forbidding her to see friends, but by leveraging his influence in the Labour party.
"The messages were very clear from him," she says. "Step down, or things will come out about you."
Despite being suspended from the party in 2021 following allegations of harassment from Begum, Haque remained a Tower Hamlets Labour councillor until the 2022 local elections, and retains close ties to local Labour leaders.
Among them is John Biggs, former mayor of Tower Hamlets. Biggs oversaw the council's decision to prosecute Begum for housing fraud based on complaints submitted by Haque's brother-in-law. Begum was acquitted of all charges in July last year.
Haque is also friends with senior members of Begum's CLP who this year conducted a trigger ballot process, half of which took place while Begum was off sick. The process has been subject to dozens of complaints, ranging from vote-rigging to intimidation.
In June, a domestic violence advocate warned Keir Starmer that "this current trigger process is a further extension of the abuse that she has already endured", and pleaded with the leader to protect Begum.
Instead, he allowed the abusive trigger process to continue to its completion, meaning that Begum – who is on a phased return to work – will have to compete for her job.
She says that the relentless campaign to get rid of her left her contemplating suicide.
"You […] consider […] the prospect of being thrown into prison and […] your whole life kind of stops. And there were real moments definitely of, like, you contact the Samaritans because you might not want to live anymore."
Begum says her experience is a case-in-point of the factionalism exposed in the Forde Report. Published in July, the report documents a "hierarchy of racism" within the Labour party, one in which Black and brown members, women of colour in particular, find themselves at the bottom.
"I'm the first hijab-wearing MP in parliament. You would think that there would be more support provided [to me] than [to] the average […] Labour […] MP […]. But it's been the exact opposite."
Begum says that while her ordeal has sapped her faith in the Labour party, she won't be giving up on her constituents. In fact, she tells Novara Media, she sees the party's determination to get rid of her as testament to her power.
"I represent a seat where, against the tide of losses in the last general election, I increased Labour's majority […] They wouldn't be resorting to these tactics if they didn't fear what we were capable of."
Watch the full interview here.
If you are thinking about suicide, please contact Samaritans on 116 123 or by emailing [email protected] All calls are free and will be answered in confidence. For more information visit www.samaritans.org.

Rivkah Brown is a commissioning editor and reporter at Novara Media. She is also the editor of Vashti.