The RSA Used 'Intimidation Tactics' Against Staff After Refusing Their Trade Union Request
Bosses told workers to "be careful" after they spoke out.
14 October 2022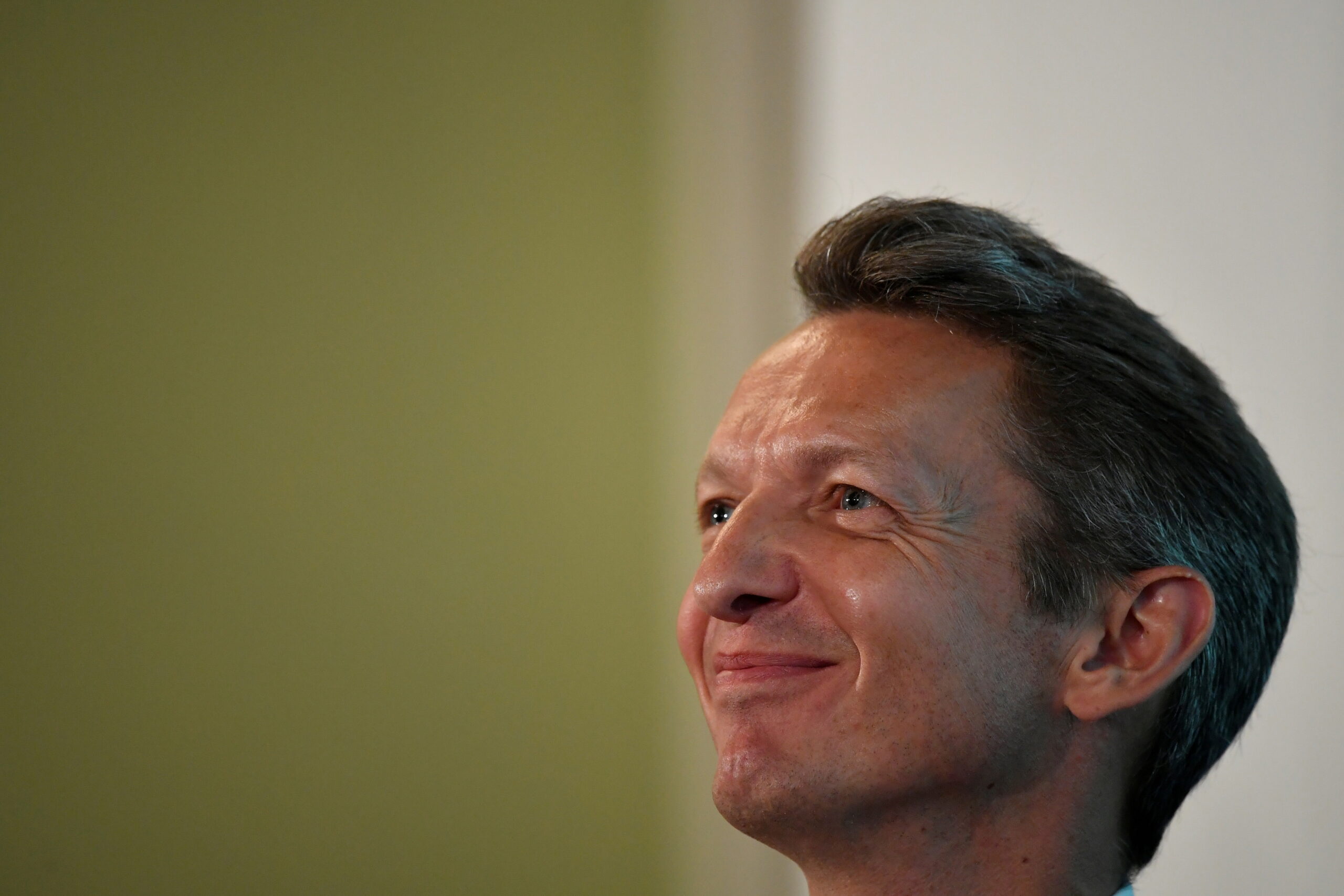 Andy Haldane, chief executive of the RSA and former chief economist of the Bank of England. REUTERS/Toby Melville/File Photo
The Royal Society of Arts (RSA), which has spent over 260 years committed to finding solutions to the social challenges of the day, has been accused of using "intimidation tactics" against workers trying to gain trade union recognition.
Founded in 1754, and granted a royal charter by Queen Victoria nearly a century later, the RSA conducts research into practical problem solving for contemporary issues.  In 2020 the RSA published a report called "A blueprint for good work", that claims in order to secure good work as a right, "the lion's share of this responsibility should lie with worker voice organisations, principally trade unions." The report also said "trade unions and other worker voice organisations should be strong enough to ensure workers enjoy the freedom they want alongside the security they need."
In the past, the RSA has singled out one union in particular for praise. In 2019, the RSA awarded the Independent Workers' Union of Great Britain (IWGB) a Future of Work award, for making "an impact where traditional unions have struggled," by "placing decision-making power directly in the hands of workers."
The RSA has denied a recognition request made by that very same trade union three times since March. At the Central Arbitration Committee tribunal, where the trade union's application for recognition was considered, the RSA said that the IWGB was not a "fit and proper organisation for collective bargaining purposes." The RSA cited "serious concerns" about the union's "democratic accountability […] transparency, professionalism, competence and, latterly, the legality of some of its actions."
Having had its application for voluntary recognition rejected three times, the IWGB has now applied for statutory recognition.
Shocked that their recognition request had not been granted, staff decided to share their story. Last week's Observer carried an article detailing how employees were accusing the RSA of hypocrisy over its response to the union.
RSA staff told Novara Media that rather than back down, management – headed up by the former chief economist of the Bank of England, Andy Haldane –  responded with a backlash.
One outgoing RSA employee who spoke to the Observer was due to finish her notice period on Thursday. Following the publication of the article she received a letter from the RSA Director of People and Resources informing her she was no longer required to work her notice, as a result of the comments made by her in the article. The IWGB have written to the RSA saying that her immediate termination is a "clear case of trade union detriment."
Charlie*, an RSA employee who chose not to share their real name for fear of retaliation, said employees have been called to group meetings, where they have been "told to be very careful about what we're doing online, and that decisions are being made around the ways that people are talking, and that you can be considered in breach of contracts for bringing the organisation into disrepute." This felt like "an intimidation tactic," they said.
In a letter sent by the IWGB to the RSA, the union says that the RSA had "sent communication to your employee prohibiting them from retweeting, sharing or commenting on the current dispute with RSA," and that the RSA had "even stated that anyone sharing/responding positively to stuff around IWGB/trade unionism may find themselves 'in hot water.'"
Sam*, an RSA employee who also chose to remain anonymous, said the tactic had backfired. "New people have joined the union since the backlash to the Observer piece. For the union members, since that piece came out, we feel even more resolute, united, and determined that we will win in recognition."
Alex Marshall, IWGB president, said, "After denying its staff voluntary recognition three times in a row, it is very disappointing to see management escalate its campaign of anti-union rhetoric in what is a clear attempt to intimidate staff and delegitimise their efforts."
Workers have received an outpouring of support from current RSA fellows, some of whom have now penned an open letter calling on the RSA to "re-initiate a positive process towards voluntary recognition of staff's preferred workplace union."
Rory, an RSA employee who chose to remain anonymous, said that it is no surprise that workers are getting support from RSA fellows: "When they become fellows, they have to demonstrate that they are aligned with the values of the RSA. And quite obviously, those same values that they're asked to demonstrate aren't being followed by leadership."
Charlie said: "In unionising, we tried to embody the values and the participatory process of the RSA that we bring to our work. And then to have the response be a firm, 'No, you cannot organise' felt so counter to everything we've been working on and doing all along. A lot of people have felt blindsided by it."
"We were left in a position where going public with our union efforts was maybe the only way for us to be listened to."
"The staff really do care about the work that we do. We want to be able to get back to doing our jobs fully."
Rory said: "We could just leave, but the fact that people have decided to stay and improve things shows we really do like our jobs."
When Novara Media contacted the RSA for comment, it directed us to a statement it made following the Observer article. The RSA says that its "staff body" – a forum with no statutory power to represent workers or engage in collective bargaining and which staff have already decided to voluntarily stop operating – "is the right way to secure staff voice".
The RSA did not give Novara Media a specific comment about alleged union busting tactics.
*Name changed to protect employees anonymity.
Polly Smythe is Novara Media's labour movement correspondent.