Labour Backs Plan to Use Army to Break NHS Strikes
'The army should join us and strike.'
15 December 2022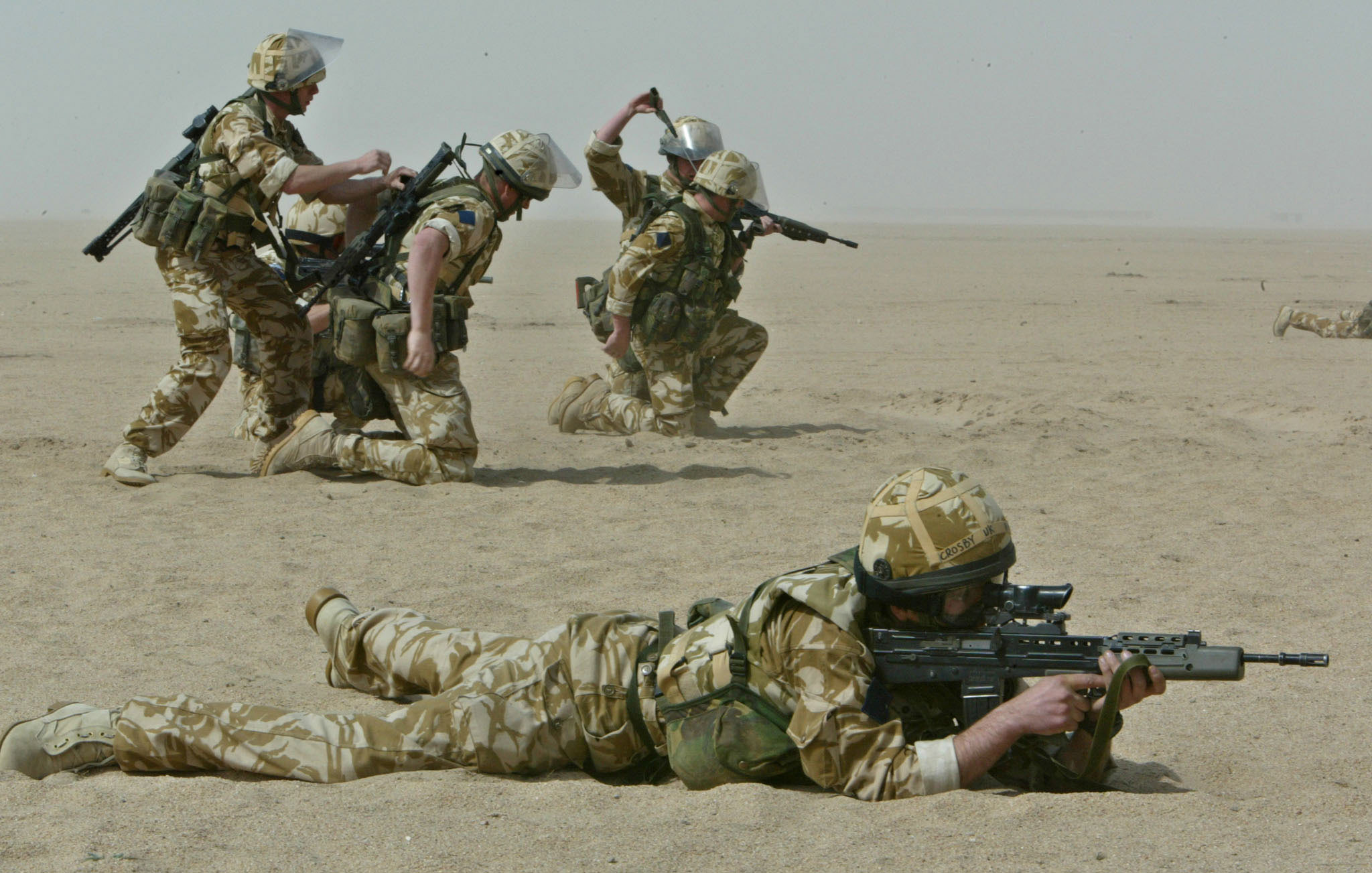 British soldiers in Kuwait in 2003. Reuters
Labour would support using the army to break NHS strikes, according to a media briefing from the office of Wes Streeting MP, shadow secretary of state for health and social care, seen by Novara Media.
The briefing was sent to all Labour MPs on 15 December, the same day that up to 100,000 nurses with the Royal College of Nursing staged the first national strike in their trade union's history in a dispute over pay and patient safety.
Under the question of whether Labour would support using the army during NHS strikes, it reads: "Ensuring as many patients as possible can receive the care they need must be a priority, so yes."
Nurses, who have a further day of strike action planned for 20 December, are set to be joined in their December industrial action by thousands of paramedics, ambulance workers, and other NHS staff across England and Wales over pay.
This week, cabinet office minister Oliver Dowden convened a Cobra meeting to discuss contingency plans for military staff to work on strike dates. Across the country, armed forces personnel have been sent to hospital trusts, in preparation for further planned strike action.
Senior military figures are believed to be unhappy with the idea. One senior defence source told the Telegraph: "You've only got to look at a private soldier on £22,000 a year and whose pay scales have not kept up with inflation for the last decade having to give up Christmas, or come straight off operations, to cover for people who want 19 per cent and are already paid in excess of what he or she would be, and it's just not right."
Previously, Labour have warned against relying on the military to fill in for striking workers. At the start of December, Labour shadow defence secretary John Healey wrote to defence secretary Ben Wallace to ask if "our armed forces are being used to bail out failing services, rather than provide emergency back-up."
Healey wrote that using armed forces personnel to cover for striking Border Force and NHS staff meant they may be "diverted from essential defence tasks."
Keir Starmer has told Rishi Sunak that the nurses strike should be seen as "a badge of shame" for the government, and emphasised the need to "open the door and discuss pay." But like with other recent strikes, Labour has made no promises on pay for nurses, saying only that it would "negotiate".
Eloise, who has worked as a nurse for more than 15 years, told Novara Media from the picket line outside Guy's and St Thomas' hospital: "I don't have any words. Labour is supposed to be the workers' party. How can they support strike breaking? This is sickening. The army should join us and strike. It's their NHS too."
Anthony Johnson, a nurse lead organiser for grassroots organisation Nurses United told Novara Media: "The best way to ensure that patients receive the care they need is to invest in our NHS and renationalise it. Labour should focus on the ways that they could achieve those aims, instead of undermining nurses' legitimate campaign to protect patient safety.
"We would rather their briefings focused on the ways that they could organise their members to fight for the freedom to be healthy. The Conservatives are vulnerable and likely to lose hundreds of seats in 2024. What better issue to campaign on than fair pay for the UK's most trusted profession, and investment into our NHS?"
Polly Smythe is Novara Media's labour movement correspondent.