Welcome to Renting While Black
'No Blacks, no dogs, no Irish' is still a thing, it seems.
22 December 2022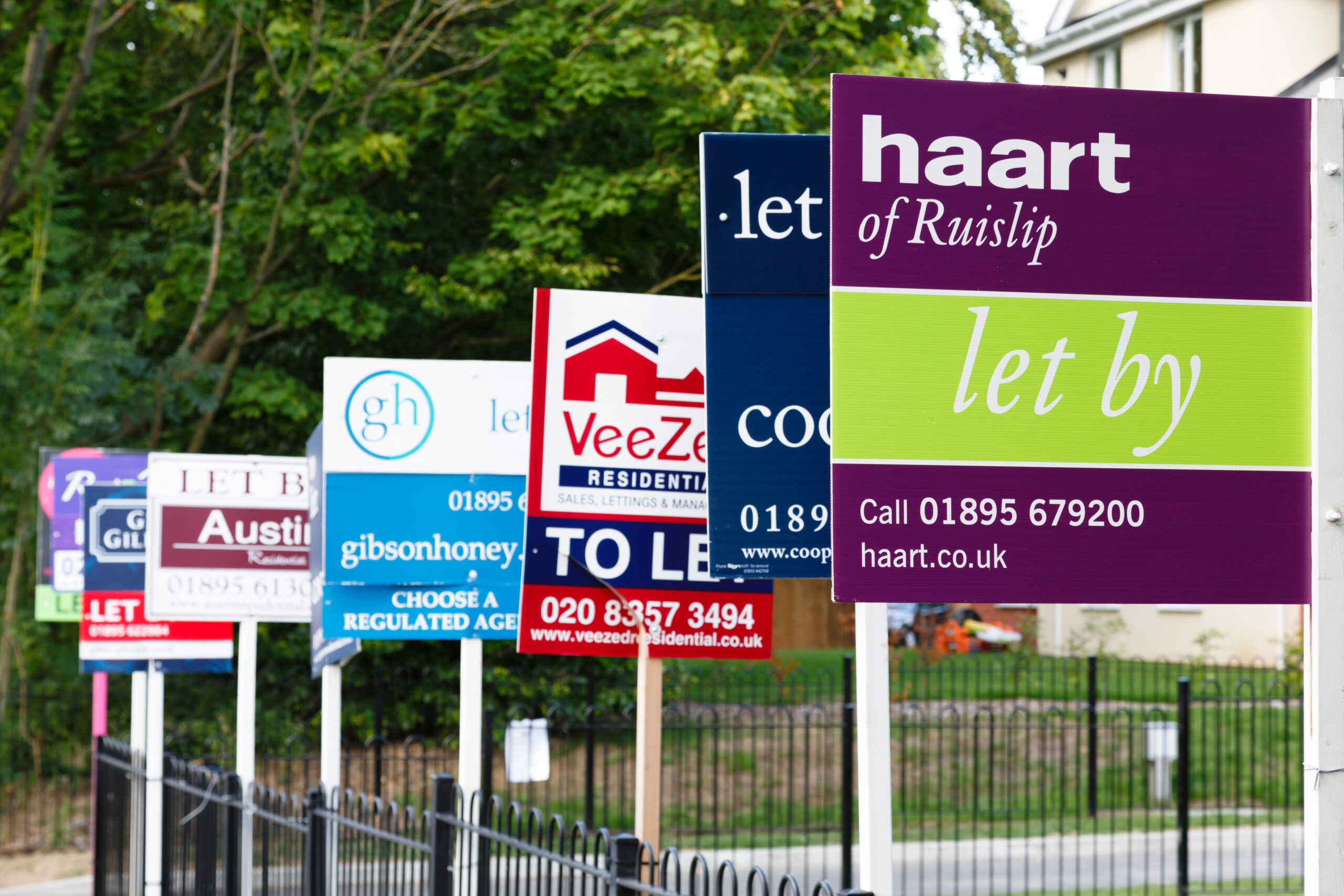 Paul Maguire/Adobe Stock
It's 2018 and Cecile is on her way to a flat viewing in Greenwich. She's in her mid-twenties and some might say, a landlord's dream tenant. Cecile completed her law degree a few years ago and has taken up a full-time job in insurance – a stable, well-paid career. She has no kids, no pets, doesn't smoke. She's making adult money for the first time.
Having lived in London since she was six, Cecile knows the flat hunt is always stressful, but she's persistent.
The landlord's agent asks what kind of passport she has, and seems reassured by her answer: German. Even so, he's sure to triple-check her nationality.
"I found [it] funny, because he kept focusing on it and asking me if I was sure." (since 2016, landlords in England have to confirm a tenant's right to rent, by confirming either that they are a British or Commonwealth citizen or a valid UK visa.)
Pacing up and down the street where she's supposed to be meeting the agent, Cecile gets a call from him, asking the question she's been dreading all along: "Are you white?" She answers, and his reaction is swift: "Oh – no, no, no. I am sorry but the landlord won't have Black people". She pleads with him for a few moments before he hangs up and blocks her number.
"I experience [racism] every single day but each time it is a new wound. […] London is a place I have called home for many years now […] so it hurts deeply.
Experiences like Cecile's are not uncommon. Last month, researchers at Heriot-Watt University in Edinburgh published research showing that a third of Black people who've been homeless have also been racially discriminated against by their landlord. According to a 2021 report from Shelter, 11% of Black and Asian people in Great Britain said they found it hard to find a safe and secure home because of discrimination. Just 3% of white people reported having a similar experience.
Speaking to Novara Media, Alasdair Mcclenahan, co-founder of Justice for Tenants, a not-for-profit that provides free advice and support to renters in England, reckons this could well be an underestimate. Racism is often "incidental to the primary issues that tenants face", he says, leading him to suspect that it is underreported.
While landlords and letting agents may no longer display "No Blacks, no Irish, no dogs" signs in their windows, then it would appear this remains a popular policy in private.
Shaki.
Racism in housing isn't always as explicit as Cecile's. Often, it's veiled in British politeness.
In late 2021, Shaki, then 28, had spent months looking for a flat for herself and her sister in Romford, Essex. Shaki, who has been homeless three times in her life, feared she would be a fourth time, despite the fact that she and her sister now have a combined annual salary of around £550,000.
When searching for flats in Romford, Shaki struggled to secure any viewings. Her suspicions of discrimination were raised when agents and landlords repeatedly came back to her with the same excuses as to why they couldn't give her a viewing. "They'd say, 'There's tenants living there, you can't see it,' [or] 'The property already received an offer.' So why is the listing still on Zoopla or Rightmove then?"
Fed up with what she considered to be covert racism in Romford – an area known for its links to the far-right British National Party, which once aimed to send all immigrants back to their "ancestral homelands" – Shaki decided to expand their search to London in early 2022. "We'd been to ten viewings and put down six offers. Only two were accepted."
Some might claim this is a normal experience by London standards. Shaki isn't buying it. "When my sister viewed properties with her white boyfriend, they only went to two viewings. He was offered a property straight away," she said.
Something similar happened when her sister, called Sharon, rang letting agents. "When my sister said her first name, the agent was really positive," recalls Shaki. "Once she heard our surname, her tone became noticeably negative."
"I was shocked and disheartened," she says, "I didn't know what to do."
The Shaki sisters' experience squares with a 2018 Guardian study that found prospective renters named Muhammad were substantially more likely to have their enquiries ignored by landlords and letting agents compared with those named David (44% of the time compared with 36%) – and when they did receive a response, it was more likely to be negative (25% of the time versus 18%).
Shaki did end up securing a flat for her and her sister to share after two months of flat-hunting in London. Her new landlord is Black; according to Shaki, she has never had a white landlord or agent who found her a home.
Iman.
For renters of colour, the problems don't stop once you've secured a contract. This was certainly the case for Iman Mohammed, who found herself in a nightmare flatshare in London in 2019. Twenty-six at the time, Iman had been living in London for 17 years, having first moved to the Netherlands when she was six months old from a refugee camp in Iraq. She's had more than 15 addresses since she was 12: "I have been conditioned to believe it'll be difficult to find housing." Still, Iman calls this experience – her third time renting a flat in London outside of student accommodations – "the most traumatising housing experience in my life."
Between 2019 and 2020, while working as a dance fitness instructor, Iman shared a bedroom with her sister in a 2-bed flat. The other bedroom was occupied by a woman whose boyfriend would often stay over.
The pair, says Iman, would verbally and at times sexually harass her and her sister. "She sexualised us a lot," and attempted to kiss both of them without their consent. She also threatened to punch Iman in the face
When Iman confronted her landlord about her "abusive" flatmate, she was dismissed. "I think if the landlord was less racially motivated, she may have taken our concerns into account", said Iman.
In emails seen by Novara Media, the landlord implied Iman was lucky to live there. "I was reading your life story on [Facebook]," said the landlord, "where you were born in a camp. That you got into the flat, without me doing reference checks, etc., I pitied your situation quite frankly. […]It's not as if you had another option when I met you." The landlord even threatened to take Iman and her sister to court. While legal action never materialised, the stress forced Iman out of her job.
"We ended up being so desperate and mentally exhausted that I […] had to move back home." At her parents' home in London, Iman and her sister slept on the living room floor for four months. "We just couldn't find anything else."
Portia Msimang, a project coordinator at the pressure group Renters' Rights London, told Novara Media that people who have lived in the UK for less than ten years are most likely to face the worst living conditions and criminal landlordism. "They come from all over the world […] but it's people of colour that end up in substandard accommodation the longest."
Mcclenahan recalled one particularly shocking case, in which a couple and their two children, aged 11 and 9 at the time, had been living in the two-storey flat in Redbrige since early 2008. In May 2018, they got a new landlord.
One day, the floor in the first-floor bathroom collapsed and one of the tenants fell through the ceiling of the floor below. Four months prior, the new landlord had ignored a notice to carry out works required by the council in order to address serious hazards that posed imminent health and safety risks, according to court documents. The tenant had to be rescued by the fire brigade.
"The tenant reported that the reason the landlord wouldn't [carry out the works] was because [the landlord] said that Black people don't deserve nice properties," says Mcclenahan.
Because the property had been unlicensed for a period during the time they lived there, the tenants were able to take the landlord to court to seek a rent repayment order, and eventually won the maximum award: 12 months' rent.
Tyler and Reine.
Landlords' racism is incentivised by government policy. One is the right to rent scheme, first introduced in the Immigration Act of 2014 and rolled out to all of England in 2016, which requires landlords to deny lodgings to those who cannot prove they are permitted to live in a rented home. According to a 2019 report from Shelter, 42% of landlords said that the scheme would make them less likely to consider letting to people who didn't hold a British passport – or who "appeared to be immigrants".
"It's not even a secret that the right to rent scheme encourages and institutionalises racism," said Msimang.
Tyler*, a racial equality researcher who has worked with housing groups including Generation Rent, spoke to Novara Media about the impact that the right to rent scheme has had on his own family. While Tyler lives in and conducts his research in Scotland, his mother Reine* is currently homeless.
Reine was born in Britain to Saint Lucian parents, and has spent much of her life living in Nigeria. She is often turned down by landlords, even for viewings. "She's managed to get a few, but offers either fall through or the places are in such poor condition that they're generally just not fit to move into," said Tyler.
"[Agents] think it's too much work once they believe there is even the potential for the right to rent to not be there," says Tyler. And with the housing shortage in London and across the UK, Tyler says landlords and agents can attribute their decision to reject an applicant to "a million different things […] if they give a reason at all."
Reine's houselessness means she is left relying on her other children — who live in London flatshares. She is sometimes able to stay with family members her age in the countryside, but needs to be within commuting distance of London for her medical appointments.
In November 2018, the Joint Council for the Welfare of Immigrants (JCWI) took home secretary Sajid Javid to court over the right to rent scheme, which JCWI argued is incompatible with the European convention on human rights – and won. The court agreed that the scheme causes racial discrimination and declared it unlawful. As a result, the roll-out of the scheme in Wales, Scotland and Northern Ireland was halted but continued in England.
But in January 2020, the government appealed. The court agreed with that the right to rent scheme causes racial discrimination, but stopped short of declaring it unlawful – and the scheme continues to operate in England. Now, the JCWI is preparing an appeal to the European court of human rights.
New spaces emerge.
The many hurdles people of colour face when searching for housing are why some have turned to housing groups aimed specifically at people of colour and other marginalised groups.
In 2021, Keyari Page, 23 at the time, found herself with a landlord who wouldn't give her – the only Black tenant – a copy of her tenancy agreement, and with flatmates who'd make racist comments about her in their shared home.
"They'd make comments about my blackness, my faith practice, and overall cultural identity […] I was just tired," she tells Novara Media. She began looking for a new place in October 2021. After having no luck using traditional routes such as agencies and Spareroom, Page turned to POC Housing for London – and within a couple of weeks, she found somewhere.
The Facebook group was created in 2015 and currently has 8,500 members. The group operates like most other London housing groups on Facebook, except that it describes itself as a place "for any people of colour who want to live with other POC in/around the city of London". It is queer and trans-inclusive.
Shaki joined the group because she "didn't click with my former white housemates", from whom she experienced "many microaggressions". "I prefer to live with people of colour," she explains. It's becoming increasingly common to express the desire to live with people who understand your "multiple identities", says Shaki, who as well as being Black is queer and neurodivergent. Even on conventional flat-hunting platforms such as Spareroom, it's not uncommon to see criteria such as "queer household", "POC-friendly" or "allies only".
While these posts risk being accused of "reverse discrimination", Shaki believes that the ability to indicate a listing as a safe space for marginalised people "really does make a difference".
The union steps up.
The London Renters Union has been a key player in fighting racism in renting. Sian Smith, a member of the Tower Hamlets branch, says much of the union's work to combat racism consists of enabling renters to take matters into their own hands, including through branch meetings where members can seek advice and workshops where they can learn about their legal rights.
"We try to empower [minority ethnic groups] rather than doing it for them." At a national level, the LRU is campaigning for a rent freeze – which, says Smith, would benefit all renters in England but Black and minority ethnic people particularly, as they are most affected by rising rents.
LRU members have had their rent increase by an average of 20% throughout the cost of living criss. "This hits people of colour and migrants much, much harder. These groups find it harder to respond to rent rises due to low wages, no access to housing benefits and more."
LRU also runs an ongoing campaign to call for an end to "no DSS" policies – when agents refuse to rent to anyone who gets universal credit, housing or disability benefits. "Minority groups are more likely to fall within that category," says Smith.
With racial discrimination in today's rental market subtler and in some ways more pernicious than ever before, groups like the LRU have their work cut out for them in challenging it.
*Names have been changed.
Carla Abreu is a London-based journalist from Chicago.