The Government Is Breaking the Law by Abandoning Children Alone in Hotels
More than 400 children have gone missing - 154 were never found.
1 September 2023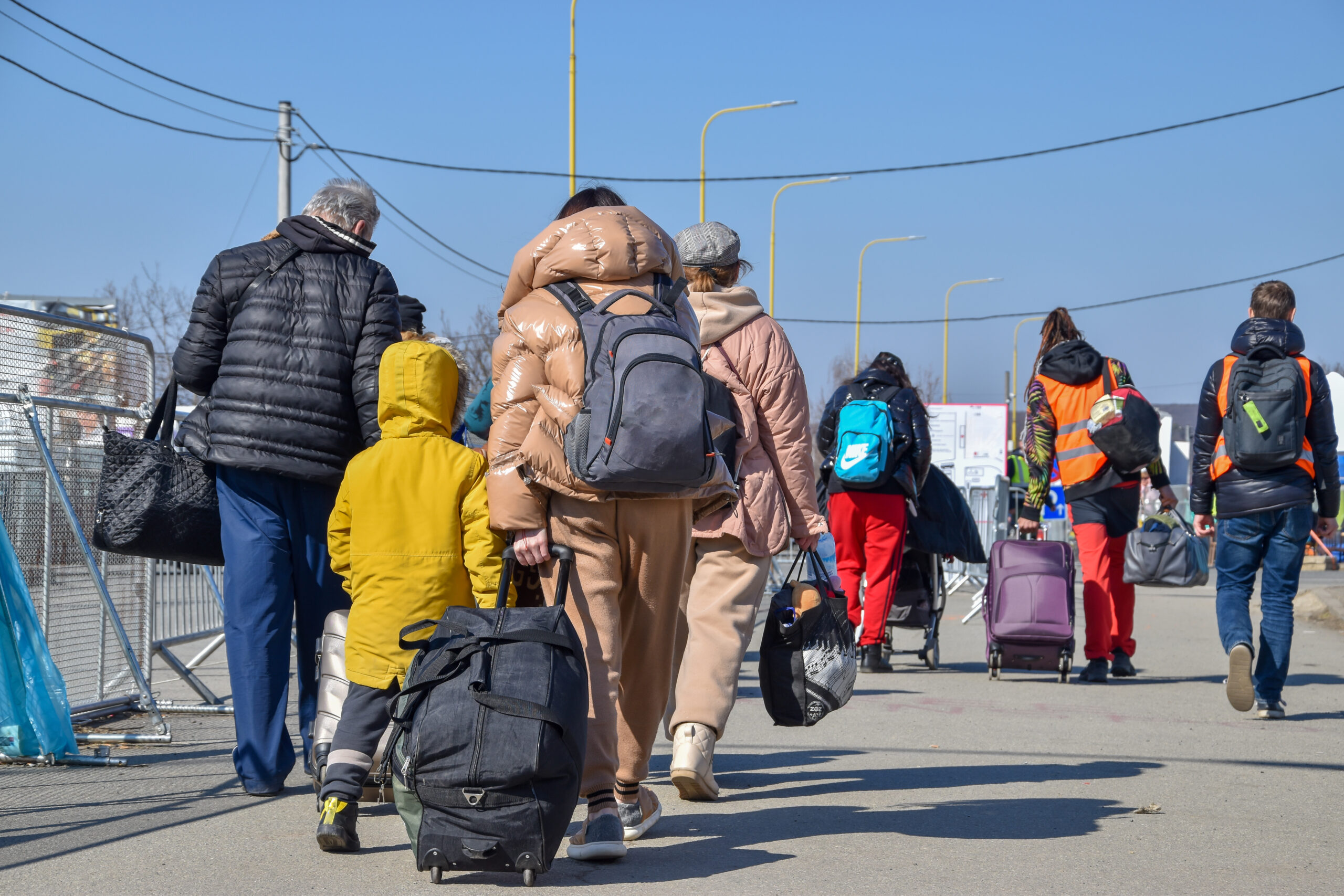 More than 4,500 unaccompanied asylum-seeking children were placed in hotels between 2021 and 2023. Photo: Adobe Stock
When Jay* arrived in the UK, alone and scared, the Iranian teenager was picked up by immigration authorities and sent to a hotel for asylum-seeking children. 
For several weeks, he was left there without clean clothes or a mobile phone to communicate with his family. "I was stressed all the time," he said. "At night, I was worried about what would happen tomorrow."
After sitting in his room nearly all day, every day, Jay would drift briefly to sleep at night, only to be awoken by nightmares. "I was not feeling safe," he said. "There were people coming in and out. There were two big security guards – I was scared of them."
Since the summer of 2021, the British government has placed more than 4,500 unaccompanied asylum-seeking children, some as young as 10, in ordinary hotels across the country. Charities, activists and opposition politicians have condemned this practice – initially conceived as a temporary response to an increase in asylum seekers arriving to the UK – arguing that the government is failing in its duty to keep refugee children safe. 
After temporarily ending the practice earlier this year, it emerged on Friday that the Home Office has in recent weeks placed more than 100 asylum-seeking children back into hotels in Kent, directly defying a high court ruling that in July found the "routine" use of these hotels to be unlawful.
Food in Home Office-run hotels is often poor quality, campaigners say, and the rooms themselves can be rundown and uncomfortable. But worse still, children aren't given adequate attention, care or support, leaving them frightened, vulnerable and at high risk of kidnap and exploitation by traffickers; in the past two years, over 400 children have gone missing from hotels, with 154 never found. 
The move to reopen these hotels is likely an enormous blow to campaigners, who were until recently celebrating their closure.
For months, it seemed like opposition to the use of hotel accommodation for asylum-seeking children had stalled. In March, immigration minister Robert Jenrick claimed the government had "no alternative" to the practice. A hotel in Brighton that closed after an Observer investigation revealed that dozens of children had been kidnapped by gangs was slated to reopen this summer.
But then in July, campaigners won a resounding victory against the use of hotels for asylum-seeking children, when the high court sided with charity Every Child Protected Against Trafficking (Ecpat) and Brighton and Hove City Council against the home secretary, ruling that the "routine" use of hotels for asylum-seeking children is unlawful. 
"It's something that we've been fighting against for two years," Lauren Starkey, a Brighton-based social worker and member of campaign group Homes Not Hotels told Novara Media. "It's a vindication of all the campaigning and concerns raised.
"We've been saying all along it was unlawful and now it's been found to be unlawful." 
The high court case is set to reconvene on 15 September for another hearing. But with the Home Office indicating it is willing to directly defy the court, it is unclear what will happen next.
The high court case.
At the start of this year, an investigation revealed that out of 600 children who had passed through a hotel in Brighton, an astounding 136 had gone missing. A whistleblower working for a Home Office contractor described to the Observer how children were being abducted from the street outside the hotel and bundled into cars by traffickers.
In response, Brighton-based activists ramped up a campaign against the hotel and it was closed down, with the children inside moved to safer accommodation elsewhere.
In June, however, leaked Home Office memos revealed plans to reopen the hotel.
The activist response was swift. "We organised a massive demo in the city centre," Hermione Berendt, of Homes Not Hotels, told Novara Media. "We also had a council petition that we asked people to sign. We came up with a list of demands for the council and the Home Office. We reached out to our local MPs."
Brighton's Labour council also began fighting to keep the hotel closed, with council leader Bella Sankey seeking a high court injunction, which was denied, before returning with another claim against the Home Office.
At the same time, charity Ecpat tired of the government's inaction in Kent. The charity filed an application to the high court for a judicial review of the treatment of unaccompanied children, challenging both Kent County Council (KCC) and the home secretary. 
In a hearing that rolled together the claims by Ecpat and Brighton council – as well as a counter-claim by KCC against the home secretary – Mr Justice Chamberlain swiftly ruled that the routine use of hotels for unaccompanied asylum-seeking children had become unlawful. Hotels were only ever intended to be used for "very short periods in true emergency situations," he said. 
KCC also acted in breach of its duties, the judge said, by failing to look after all unaccompanied children seeking asylum when notified of their arrival. 
Under the Children Act 1989, separated children under 18 are the responsibility of local authorities. If they are under 16, they should be placed in regulated accommodation, irrespective of their immigration status. For thousands of unaccompanied asylum-seeking children held in hotels, the rules hadn't been followed, the judge found; children should not have been placed in hotels without access to social workers, education, financial support and adequate information about the asylum process. "Kent County Council chose to treat some unaccompanied asylum-seeking children differently from and less favourably than other children, because of their status as asylum seekers," he said.
KCC, however, argued that it was in a unique position, as a local authority that receives far more asylum-seeking children than any other because of its geography – the vast majority of refugee boats land in Kent. 
In response to Ecpat's claim against the council, KCC has issued its own counter-claim against the home secretary for failing to operate the national transfer scheme, a mechanism created in 2016 to safely and evenly distribute children among local authorities, thereby relieving the burden on councils like Kent. 
At the end of June, KCC was looking after 566 asylum-seeking children under 18 – nearly double the number the government says is safe. 
Blame lies with the Home Office.
Daniel Sohege, director of human rights group Stand For All, described the housing of unaccompanied children asylum seekers as a "rogue system" because it operates outside of local authority child protection systems.
At first glance, the blame for housing children in hotels might seem to lie with councils, Sohege argued, but in fact, all fingers point to the Home Office. 
"In a lot of cases, the local authorities are being completely sidelined by the Home Office," he said. "Some have attempted to challenge the Home Office, but it isn't easy and many just don't stand a chance of being able to prevent [the housing of asylum-seeking children in hotels in their area]."
While Sohege welcomed the high court ruling, he said he never held out much hope of it forcing the Home Office to stop using hotels for refugee children.
"The Home Office's own risk register reportedly shows that they have recognised that the use of hotels is illegal, but they claim it is necessary," Sohege said. "By putting the stipulation that they cannot be used 'routinely', the court has left the door open for them to still be used if it can be claimed that they are an emergency function."
Lauren Crosby Medlicott is a freelance journalist.