Black People Nearly Eight Times More Likely to Be Banned From Manchester Carnival
91% of all bans were also issued to BAME individuals.
5 October 2022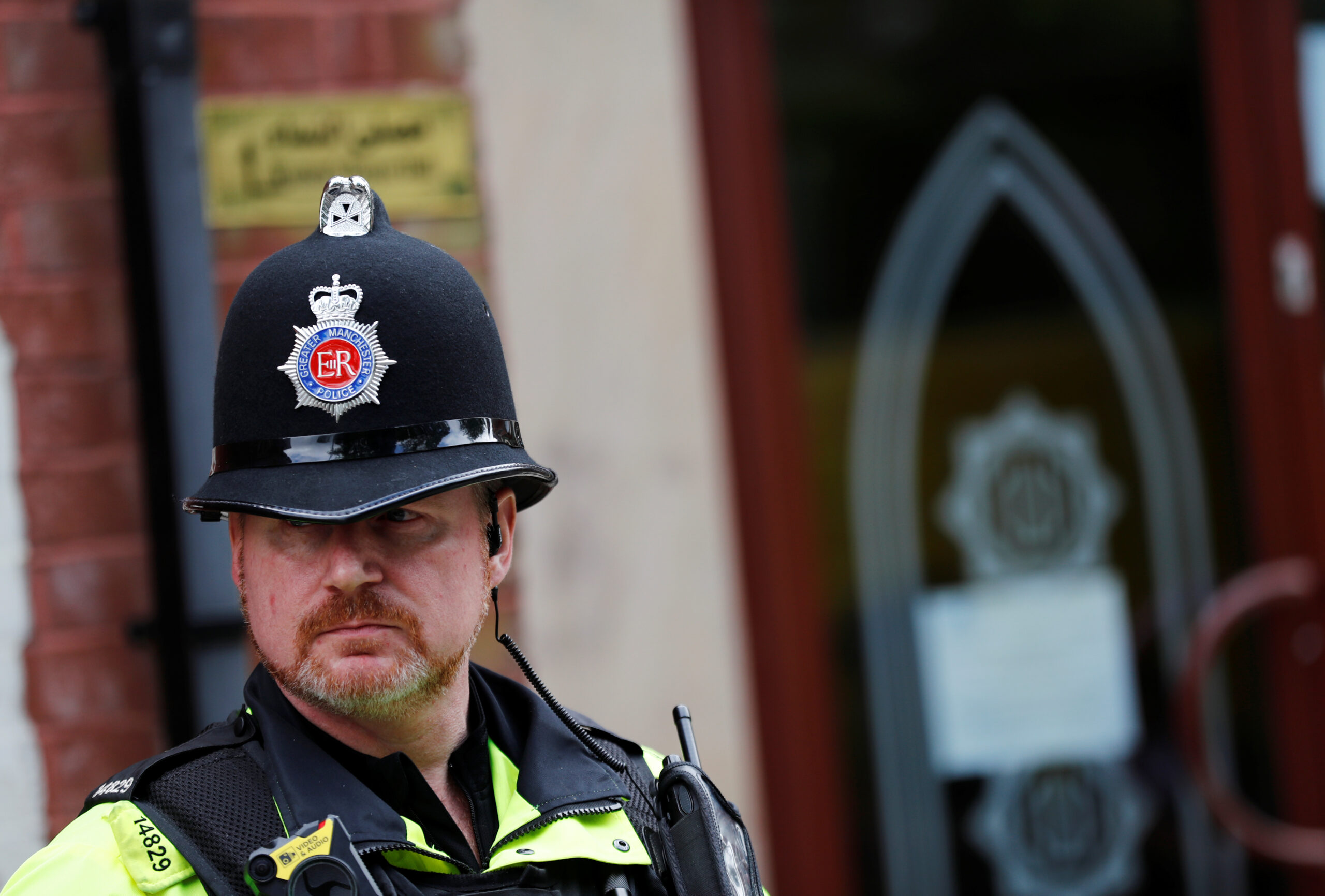 Greater Manchester Police denied that racial or ethnic origin played any part in carnival bans. Stefan Wermuth/Reuters
Bans handed out by Greater Manchester Police (GMP) and Manchester council on attending the city's annual Caribbean carnival were overwhelmingly given to Black people, Novara Media reporting has revealed. 
Since 2006, GMP has issued hundreds of letters – additionally signed by the city council and the central Independent Advisory Group – banning recipients identified as being "either a member of a street gang, affiliated to a street gang" or "perceived by others to be associated to a street gang" from attending the event.
A freedom of information request by Novara Media has revealed that the majority of all such letters sent in 2018, 2o19 and 2022 by GMP's gangs task force XCalibre, were received by Black people, who were nearly eight times more likely to receive a letter than white individuals. 
This year, 75% of carnival ban recipients were recorded as being Black by GMP; just 8.6% were white. Black people make up less than 10% of Manchester's population, or 13.3% if mixed-Black people are included. 
91% of total gang-related carnival bans issued in 2018, 2019 and 2022 targeted people from ethnic minorities or of an unknown ethnic background. Manchester's carnival – running since the 1970s – is the largest in the UK outside of London and is attended by a diverse crowd of roughly 80,000 people every year. 
A 'racist' policy.
In August, Novara Media reported that GMP was examining whether carnival bans were unlawful under the 2010 Equality Act, after the practice was condemned as "racist" in a July letter co-signed by 13 human rights organisations including Liberty and the Runnymede Trust. 
In response, GMP and Manchester city council issued a joint statement, refusing to retract the policy and claiming that "racial or ethnic origin played no part in the assessment" of whether individuals were associated with a gang. 
This new data suggests otherwise, say campaigners.  
"These figures show the stark effect of Greater Manchester Police's racist carnival banning policy, which has overwhelmingly targeted Black, Brown and racialised children and young adults," said Tyrone Steele, a lawyer at Justice, a human rights charity.
"It is simply not credible to claim that race has played no part in their decision-making processes," he added
Justice earlier referred the force to equality and police watchdogs to assess GMP's conduct when issuing the bans; Steele hopes that the latest data will speed up a decision on the case. 
"We hope that they take note of these figures, and act swiftly," he said. 
Beyond carnival. 
Racial disparity in Manchester policing extends beyond the annual carnival, say policing experts. 
"The demographics of policing in Manchester play out in the racial disparity of stop and searches conducted by Greater Manchester Police," said Habib Kadiri,  policy and research manager at StopWatch UK, an independent organisation campaigning against the discriminatory policing of marginalised communities. 
Home office data shows that GMP is stopping Black people five times more than their white counterparts and Asian people three times more. A report last year found the force to be "institutionally racist".
 "[GMP uses] spuriously defined labels such as 'gangs' to justify the over-policing of communities located in areas such as [historically working class and ethnically diverse areas like] Moss Side and Cheetham Hill," Kadiri said.
"Far from keeping the city safe, certain Mancunians could be forgiven for thinking that their local police are a law unto themselves."
In a statement to Novara Media, chief superintendent Rob Cousen said:
"Across the force, officers and staff are working with the diverse communities they serve to understand and respond to what matters to them. We are continuously striving to make improvements but know that all of our communities, ultimately and rightly, expect the police to keep them and their loved ones safe. 

"Over the years, there have been a number of serious incidents at or within the vicinity of Caribbean Carnival and/or the events which follow. Sadly, this year, these included the fatal stabbing of 20-year-old Javell Morgan from West Yorkshire and several unconnected stabbings. 

"In line with our duties to prevent crime and keep safe the thousands of people, including families, who attend this important community event, letters were sent to individuals who may have posed a risk. This tactic is successfully used across policing – including ahead of high profile sporting events. It will, however, be reviewed as we reflect on and make improvements ahead of future events.

"GMP takes disproportionality very seriously and regularly invites scrutiny from independent community members and groups. 

"We strongly feel that media should responsibly compare data about recipients with that about event attendees rather than Greater Manchester residents as a whole."
Novara Media has contacted Manchester city council for comment. 
Moya Lothian-McLean is a contributing editor at Novara Media.