Manchester Police Drop Discriminatory Carnival Bans
'Clearly race discrimination.'
14 August 2023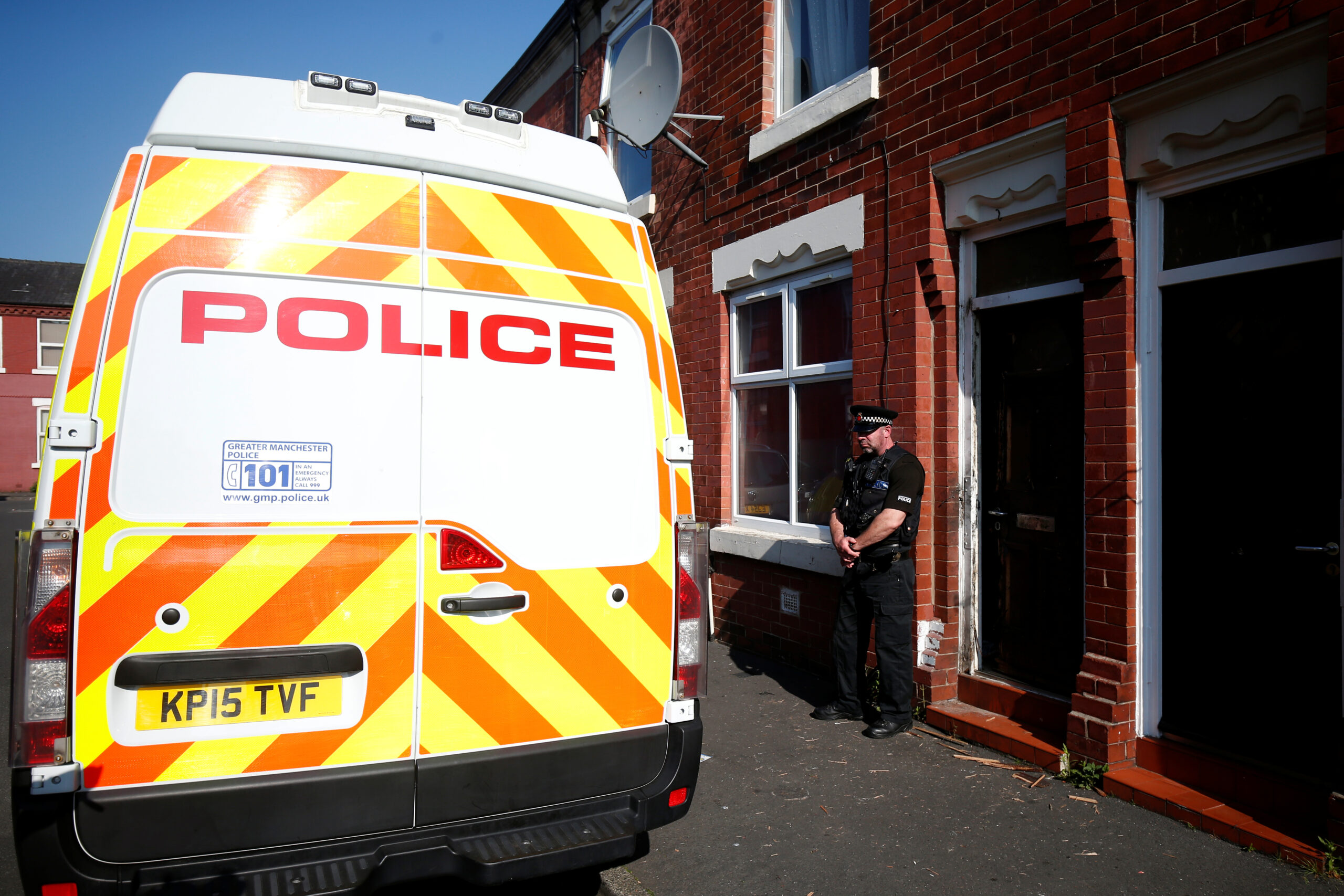 A Greater Manchester Police officer and police van. REUTERS/Andrew Yates
Greater Manchester Police have confirmed they will no longer be issuing bans on attending the city's annual Caribbean carnival, ending a 17 year practice that human rights groups dubbed "racist".
The decision comes after Novara Media revealed last year that Black people were eight times more likely to receive a ban than white individuals.
Since 2006, XCalibre – GMP's gangs taskforce – had issued hundreds of letters, advising recipients that they were subject to a ban on attending Manchester Caribbean Carnival because they had been identified as being "either a member of a street gang, affiliated to a street gang" or "perceived by others to be associated to a street gang".
Concerns about the practice were initially flagged in August 2022, by Manchester youth organisation, Kids of Colour, with support from advocacy group, Liberty. Novara Media reporting found that legal advisors for GMP were reviewing the legality of the letters.
GMP and Manchester city council later issued a joint statement, refusing to retract the letters, which they said were not influenced by the "racial or ethnic origin" of recipients.
A subsequent FOI request by Novara Media uncovered that 91% of total gang-related carnival bans issued in 2018, 2019 and 2022 targeted people from ethnic minorities or of an unknown ethnic background.
In May 2023, Kids of Colour sent a formal letter to GMP and Manchester city council, reiterating their concerns that such bans were racially discriminatory, and requested evidence within 14 days that countered the points they raised.
With no response received, the group then notified GMP and Manchester city council of their intention to launch legal action against them over the practice. On 14 July, GMP finally responded, saying they would not "accept liability" when it came to claims of discrimination but that no ban letters would be issued this year.
In a statement, Louise Whitfield, a lawyer at Liberty said the practice was "clearly race discrimination".
"People from Black and ethnic minority backgrounds [were] more likely to be targeted," Whitfield added. "The practice was entirely opaque, unfair, and therefore unlawful, and there was no legal justification for sending these banning letters.
"We are pleased that following our queries on behalf of Kids of Colour, GMP have decided not to issue the letters this year. They must not send them again in future years."
However, GMP told local media that their policing operation of the Carnival – which took place across the 12 and 13 August – had "significantly increased" this year, including a beefed-up police presence to "provide visual reassurance and prevent the unsafe escalation of evening gatherings."
Moya Lothian-McLean is a contributing editor at Novara Media.